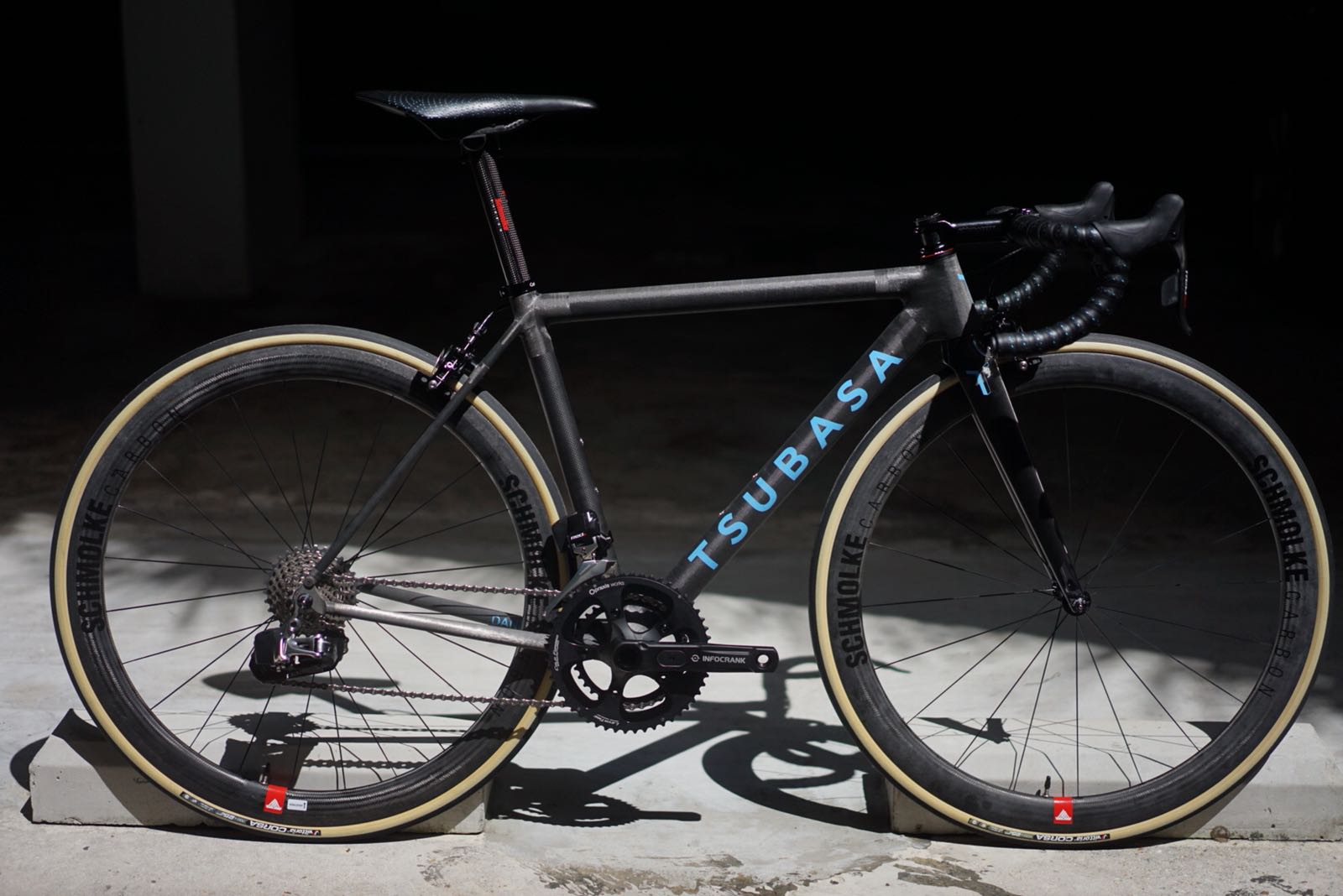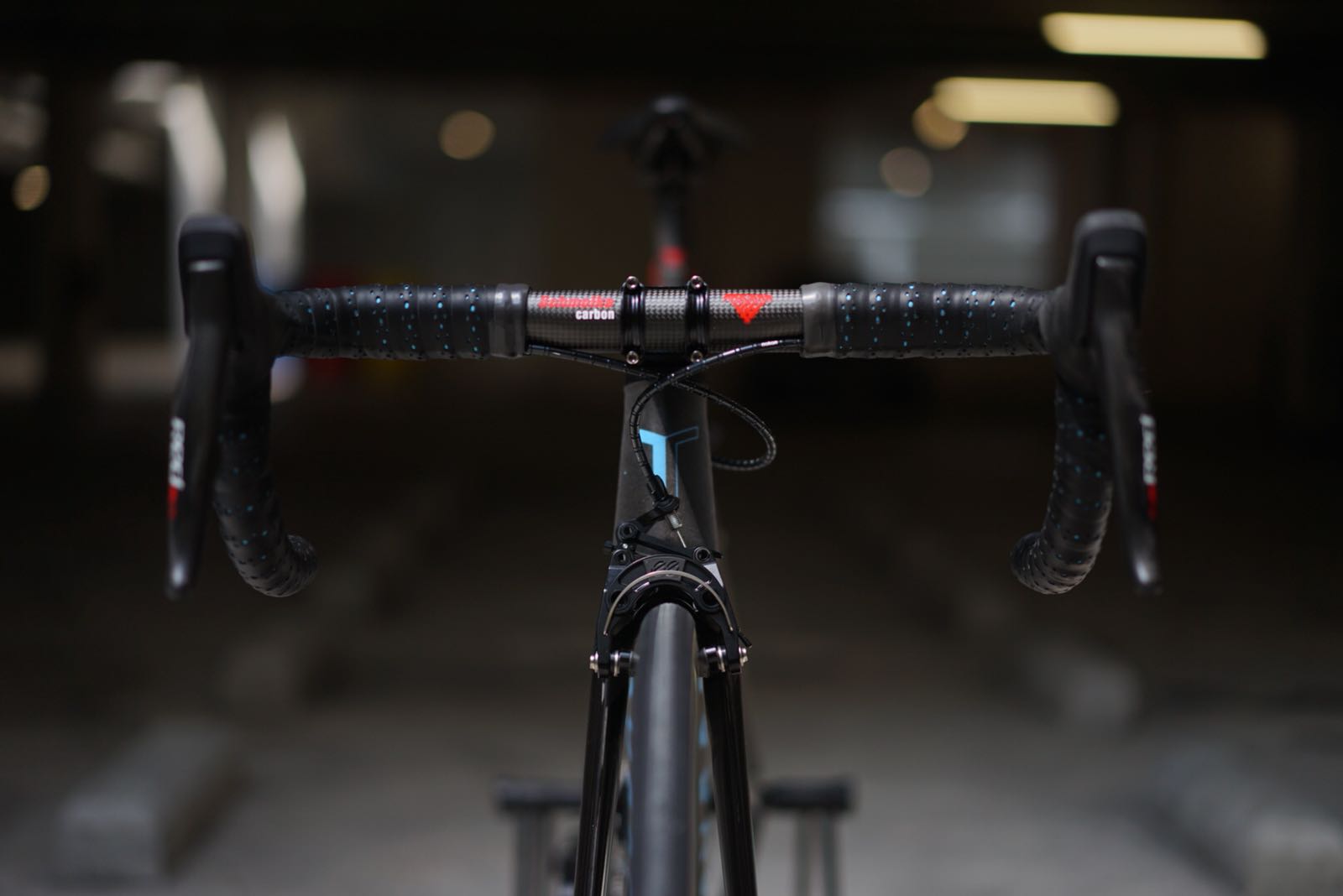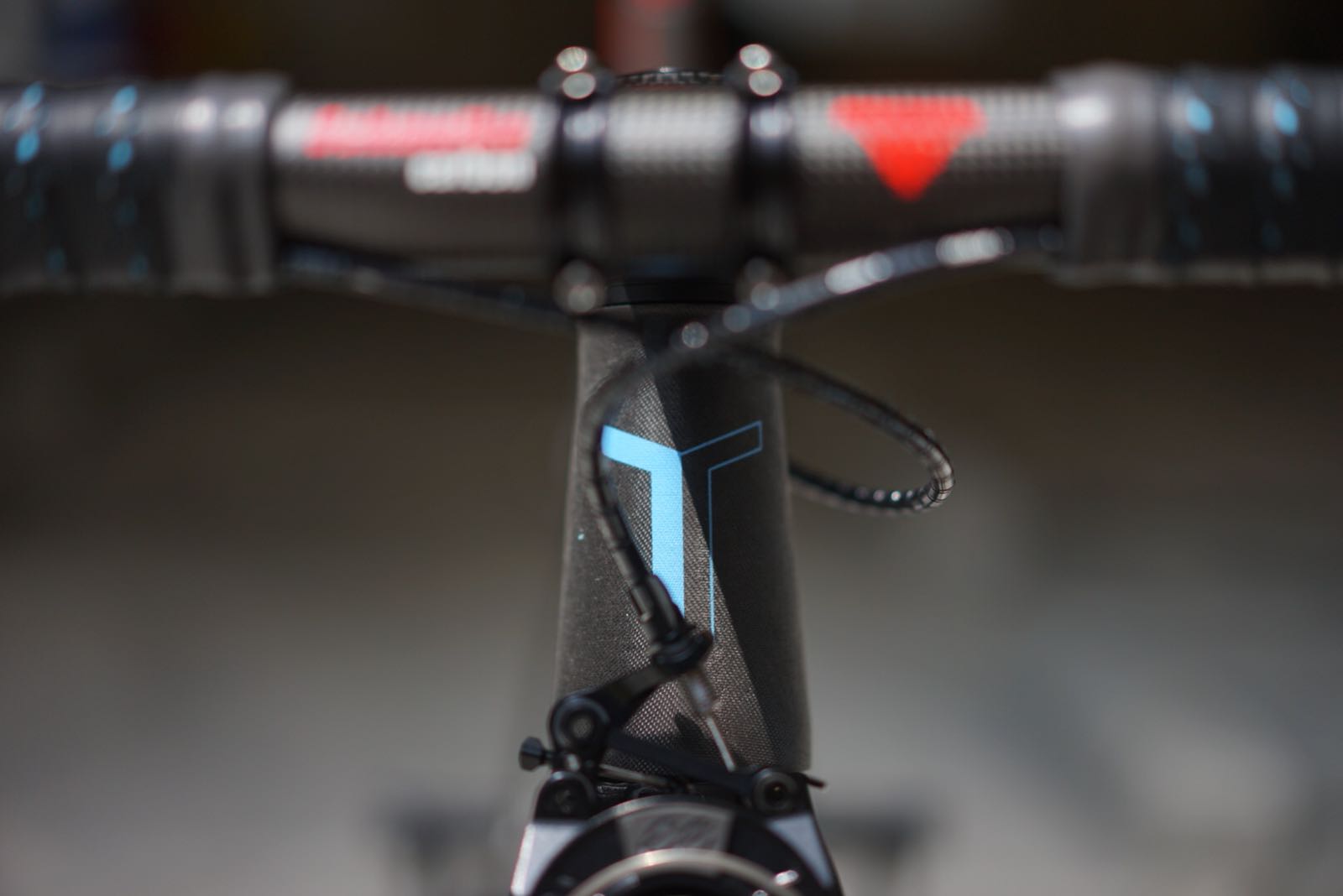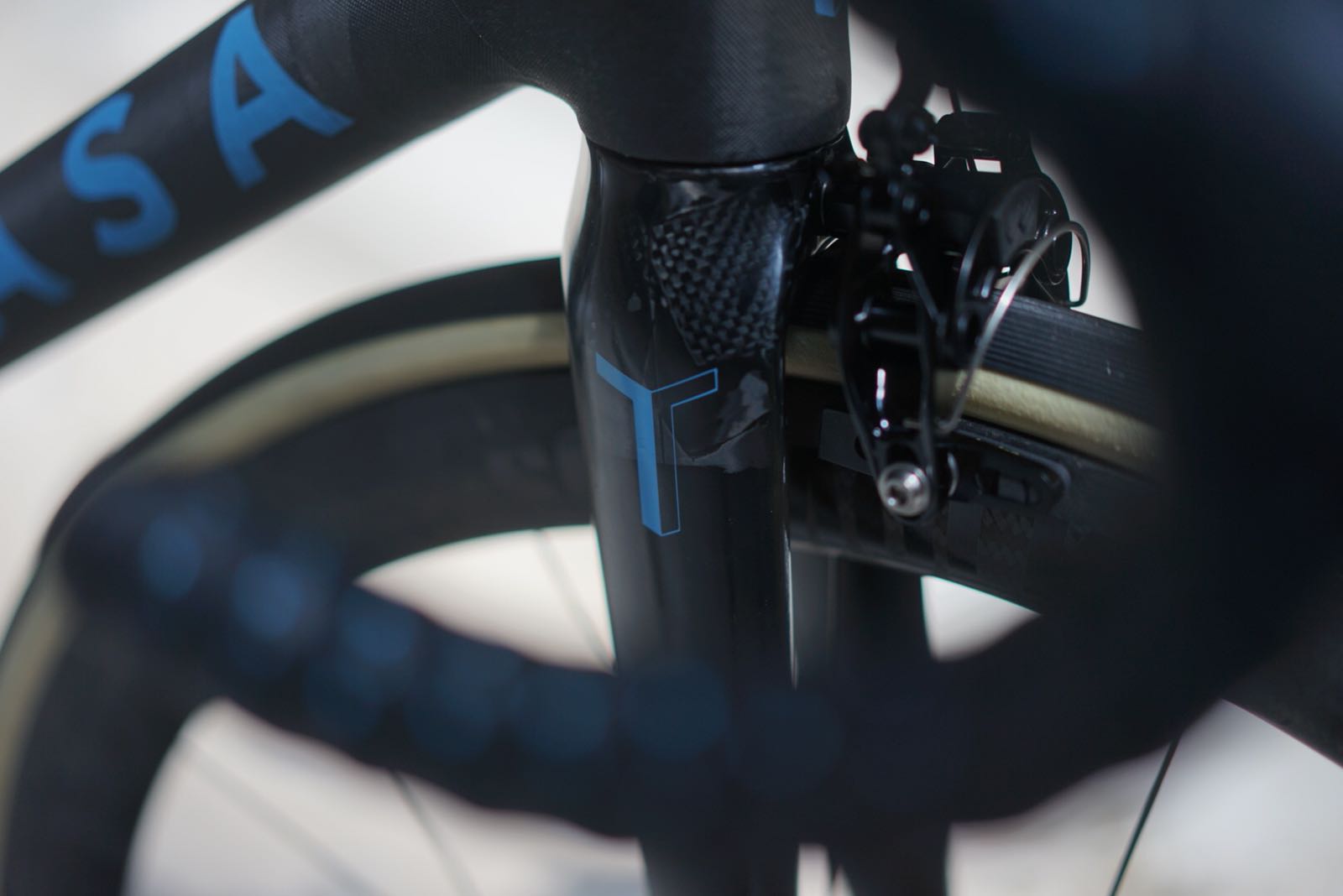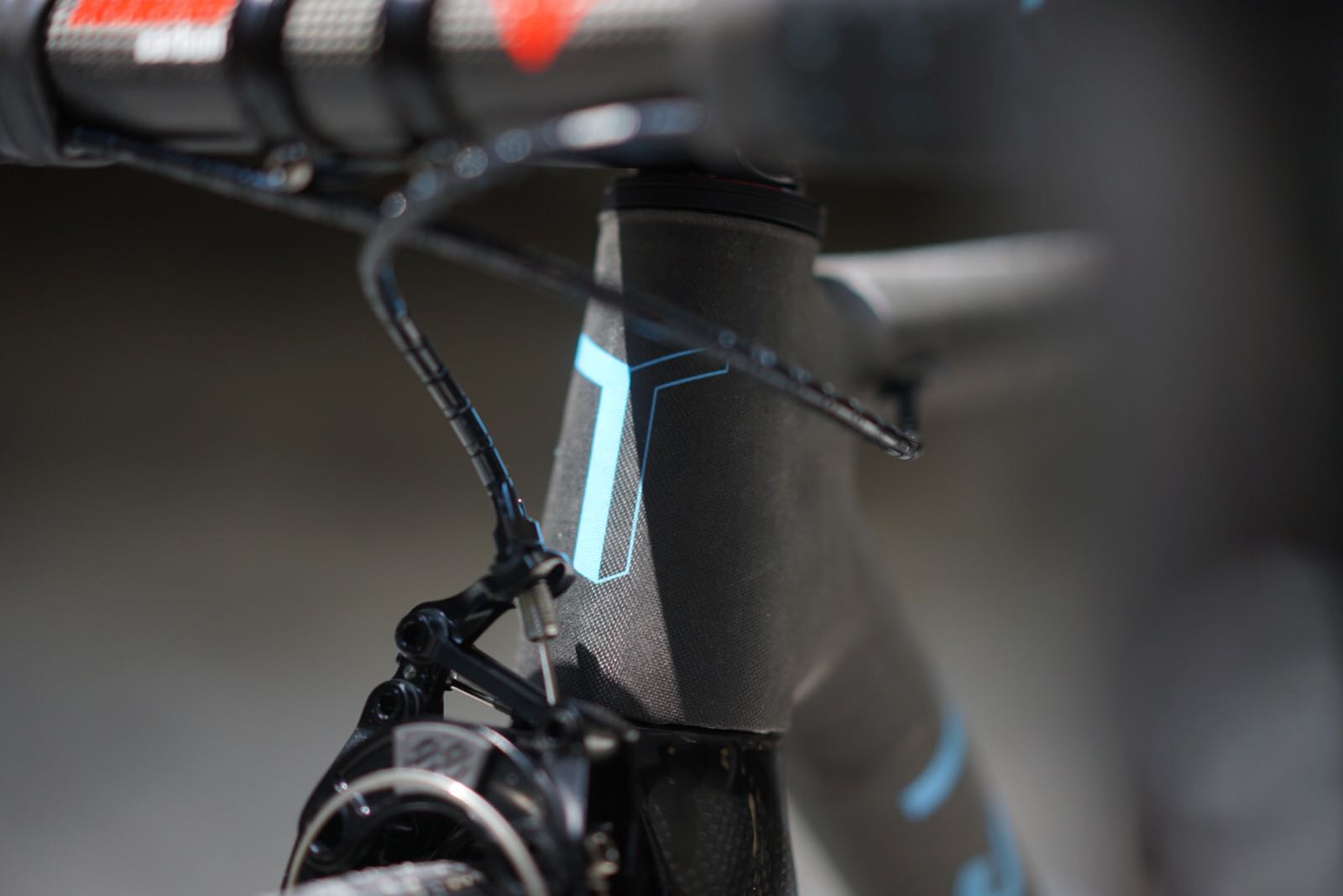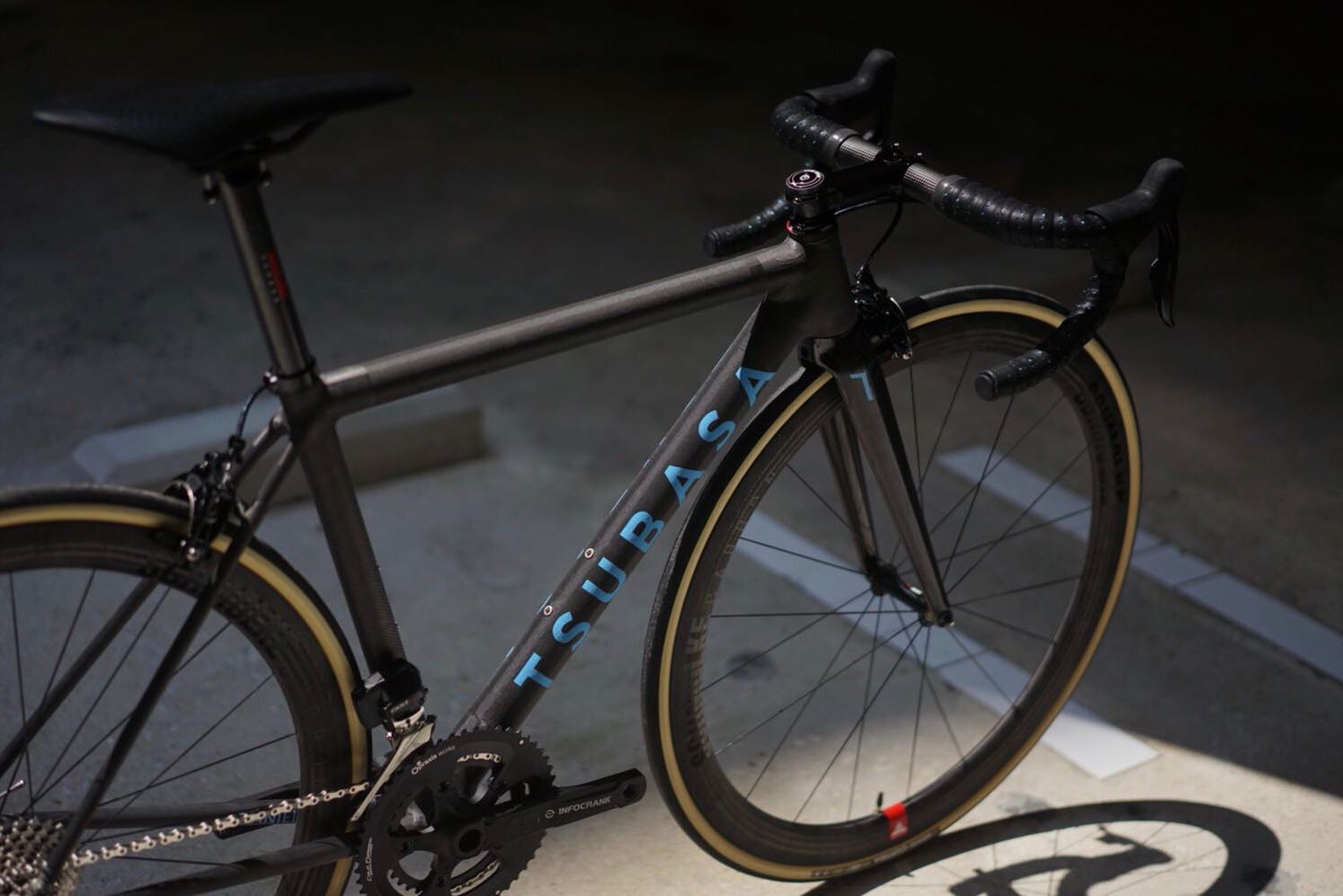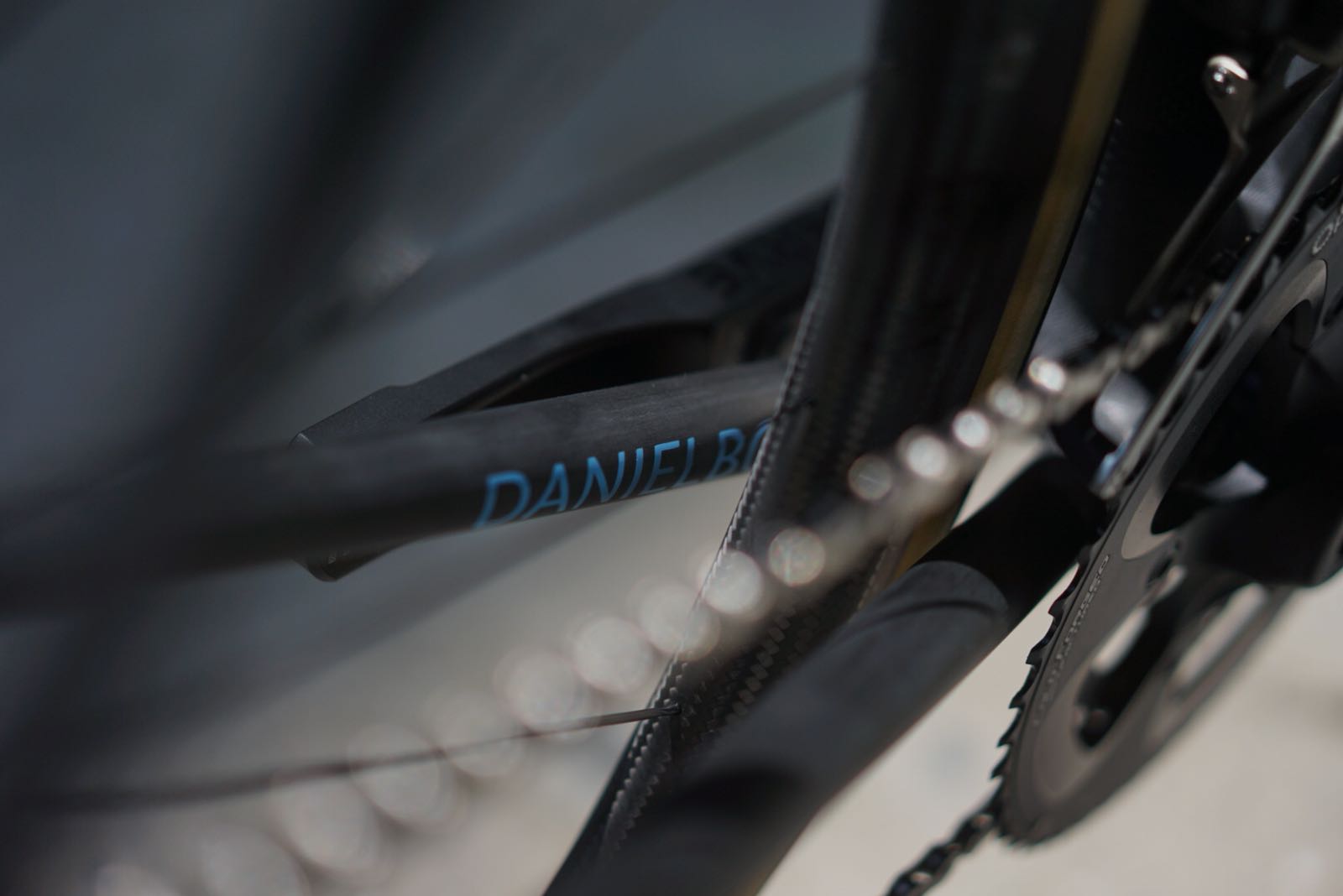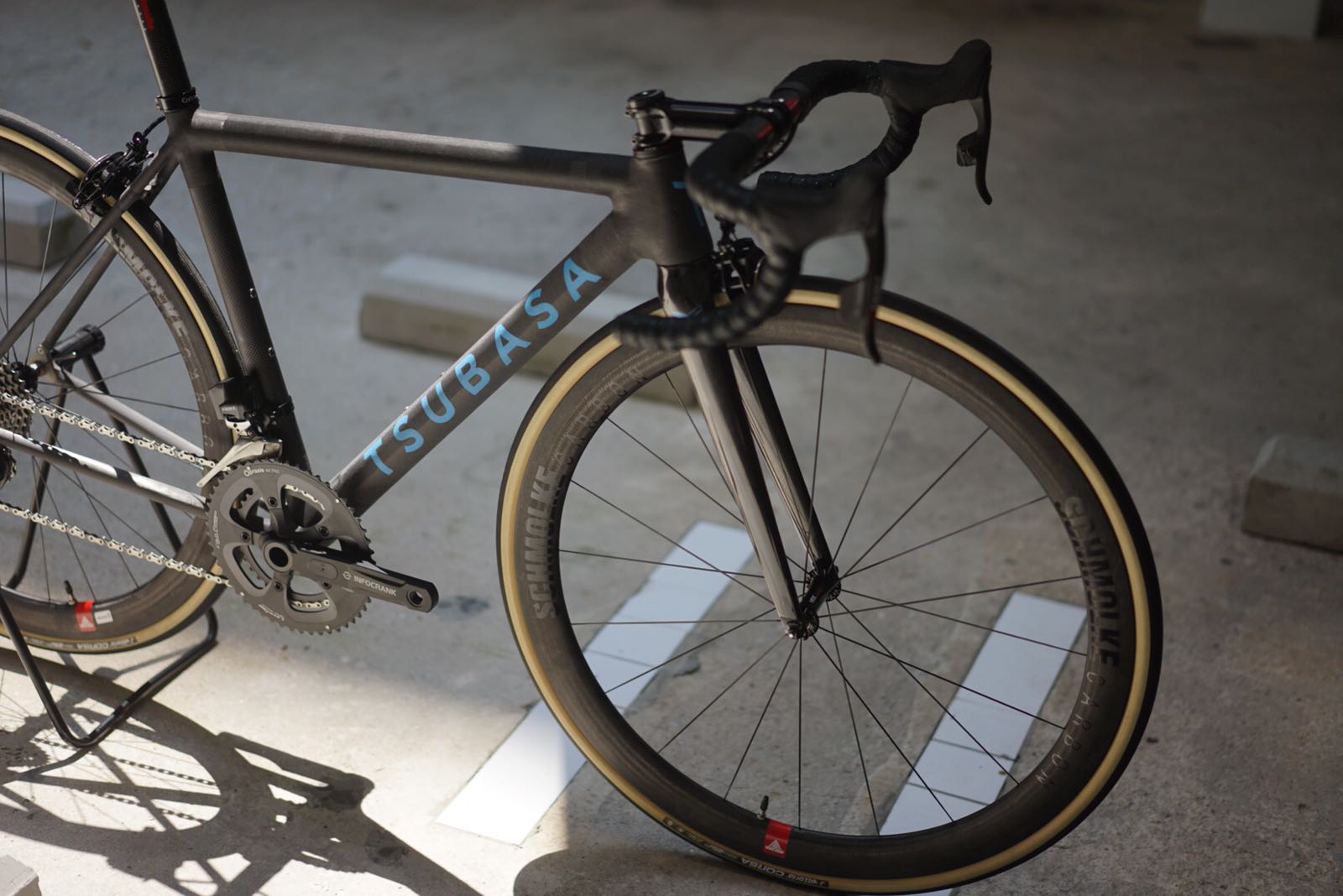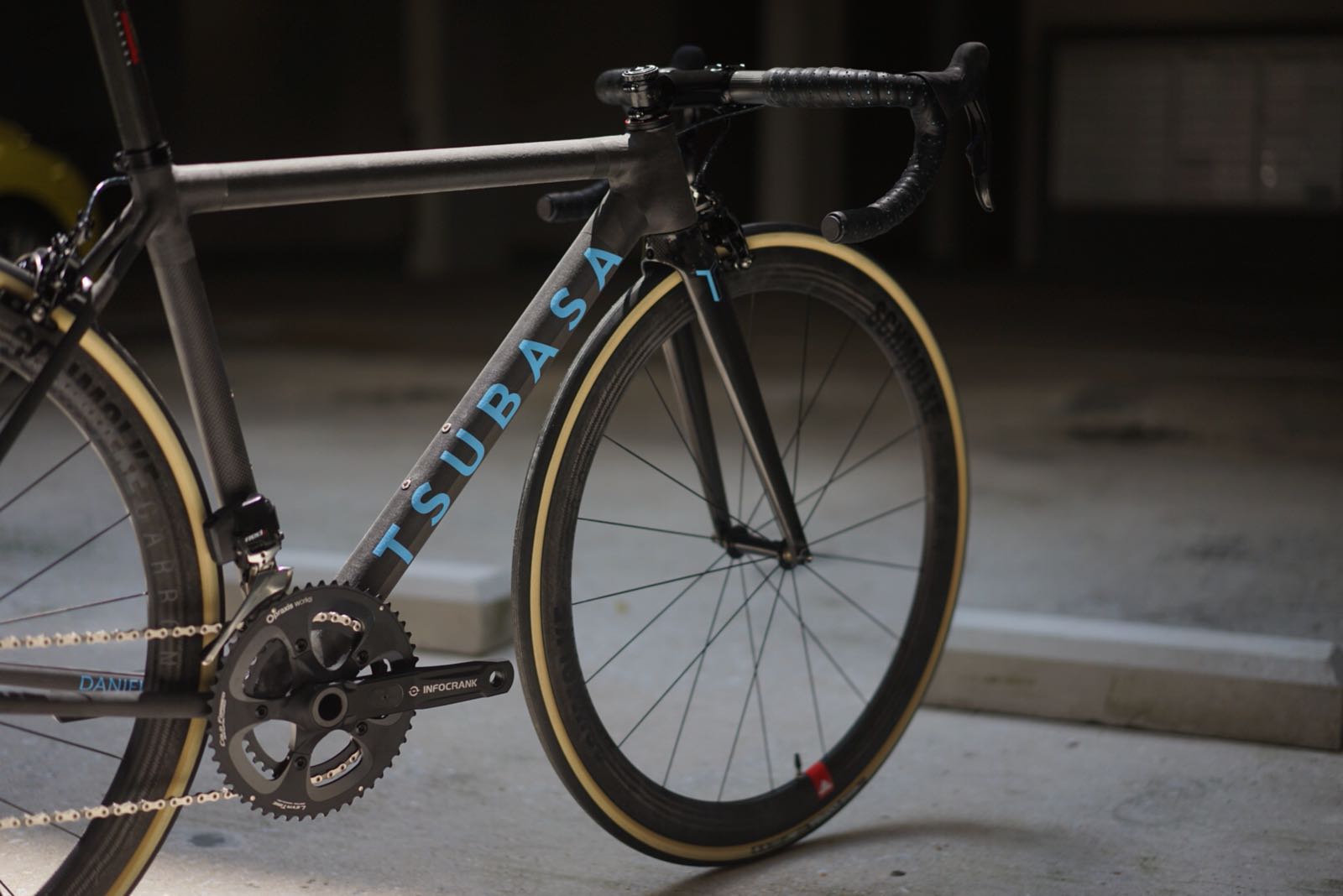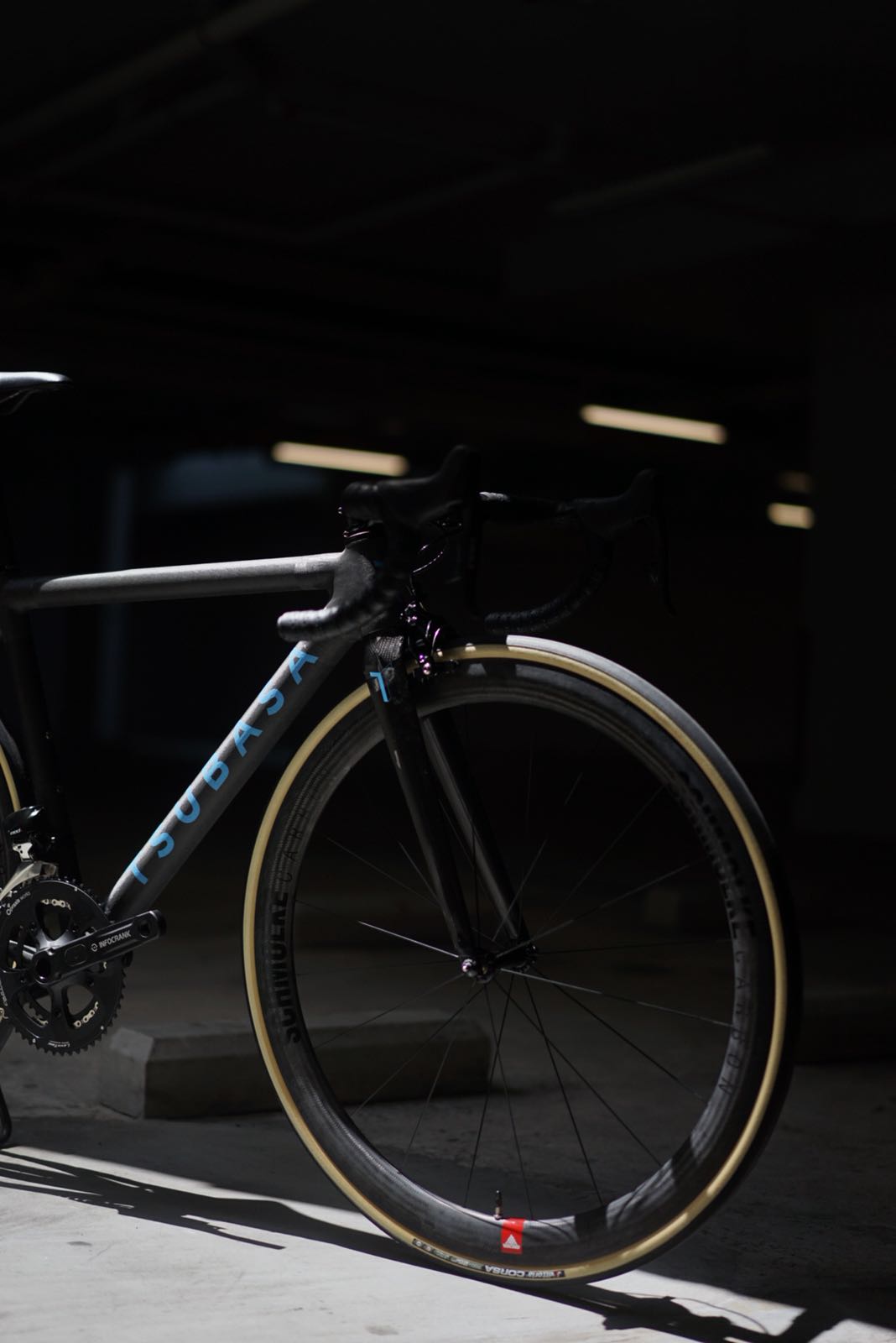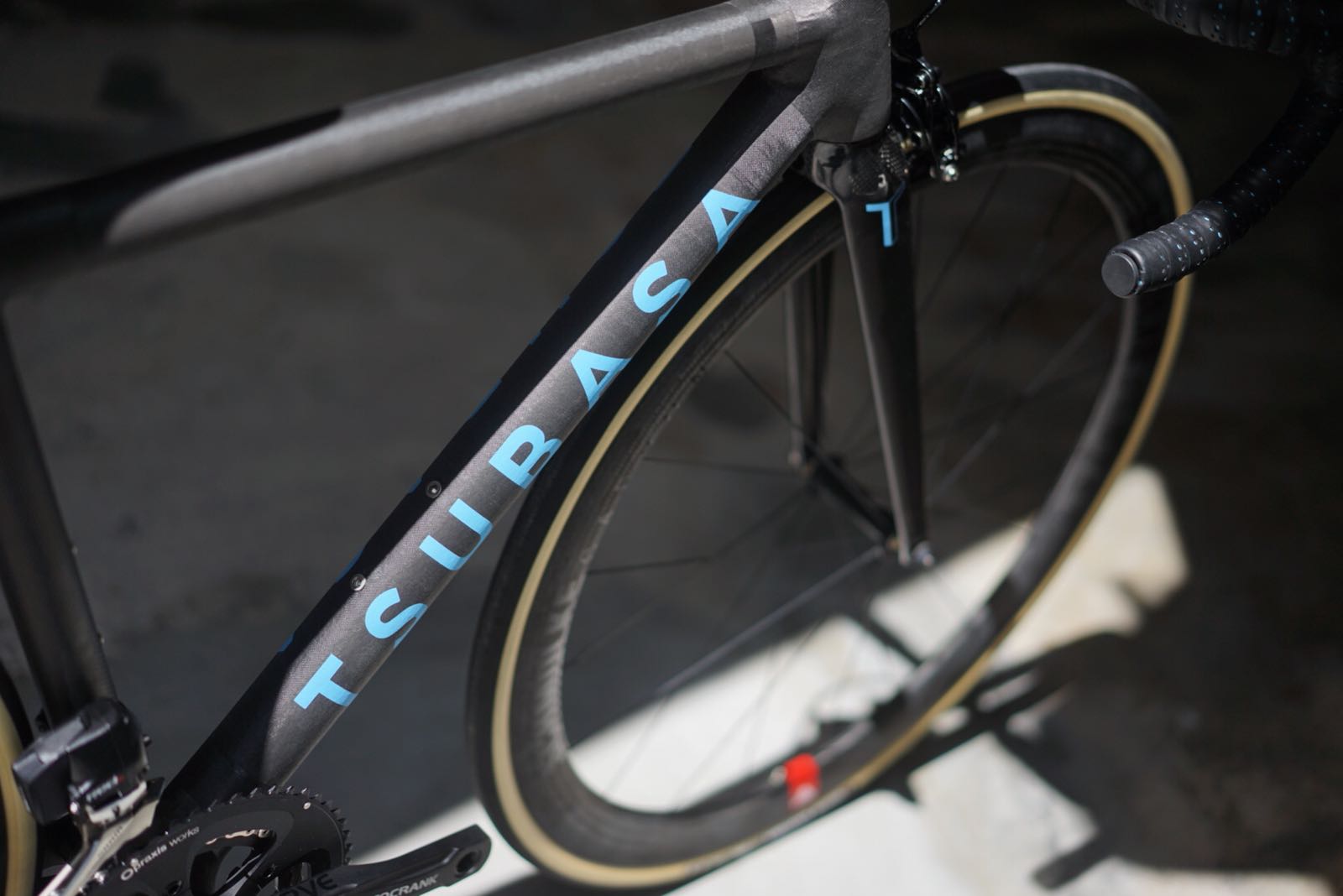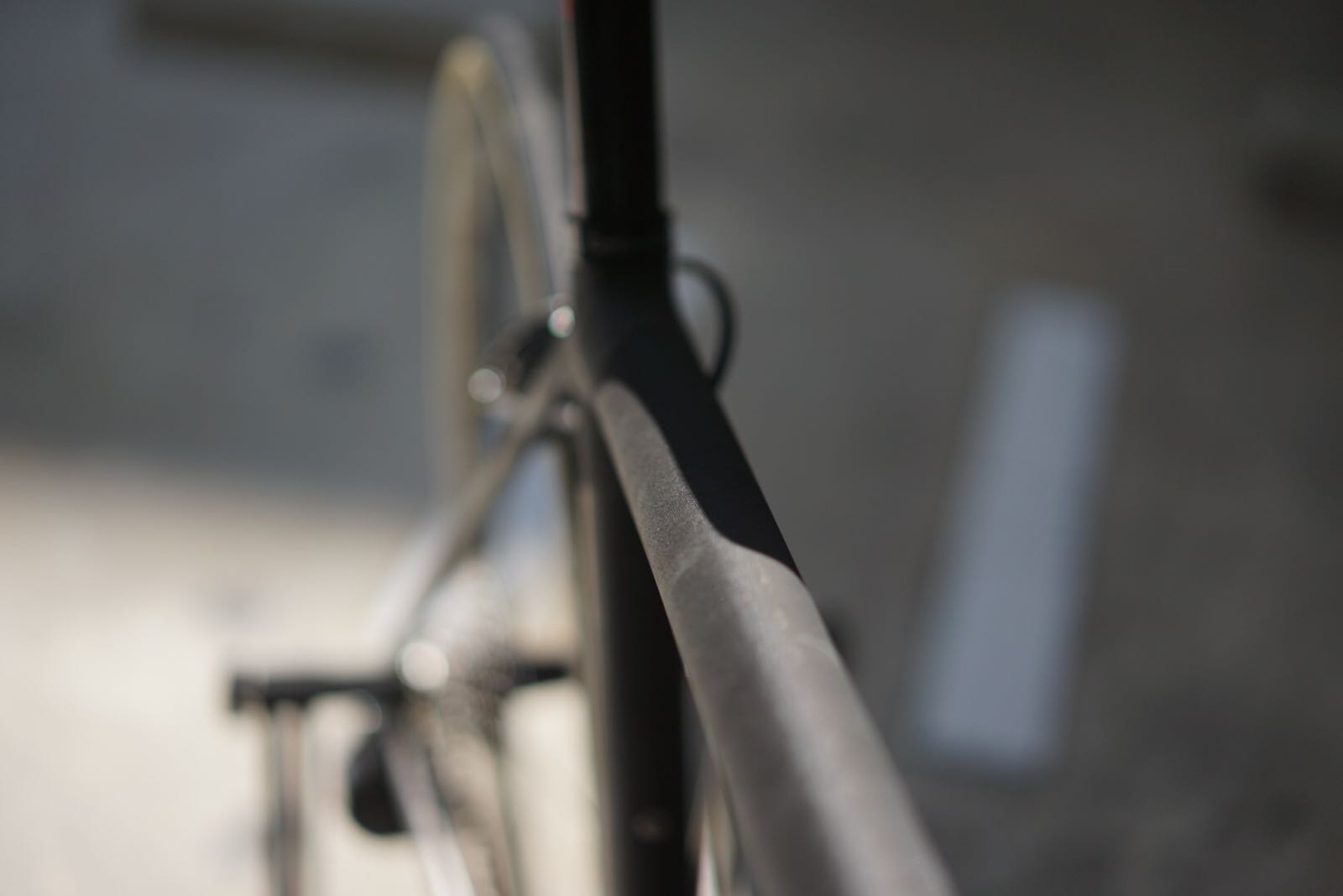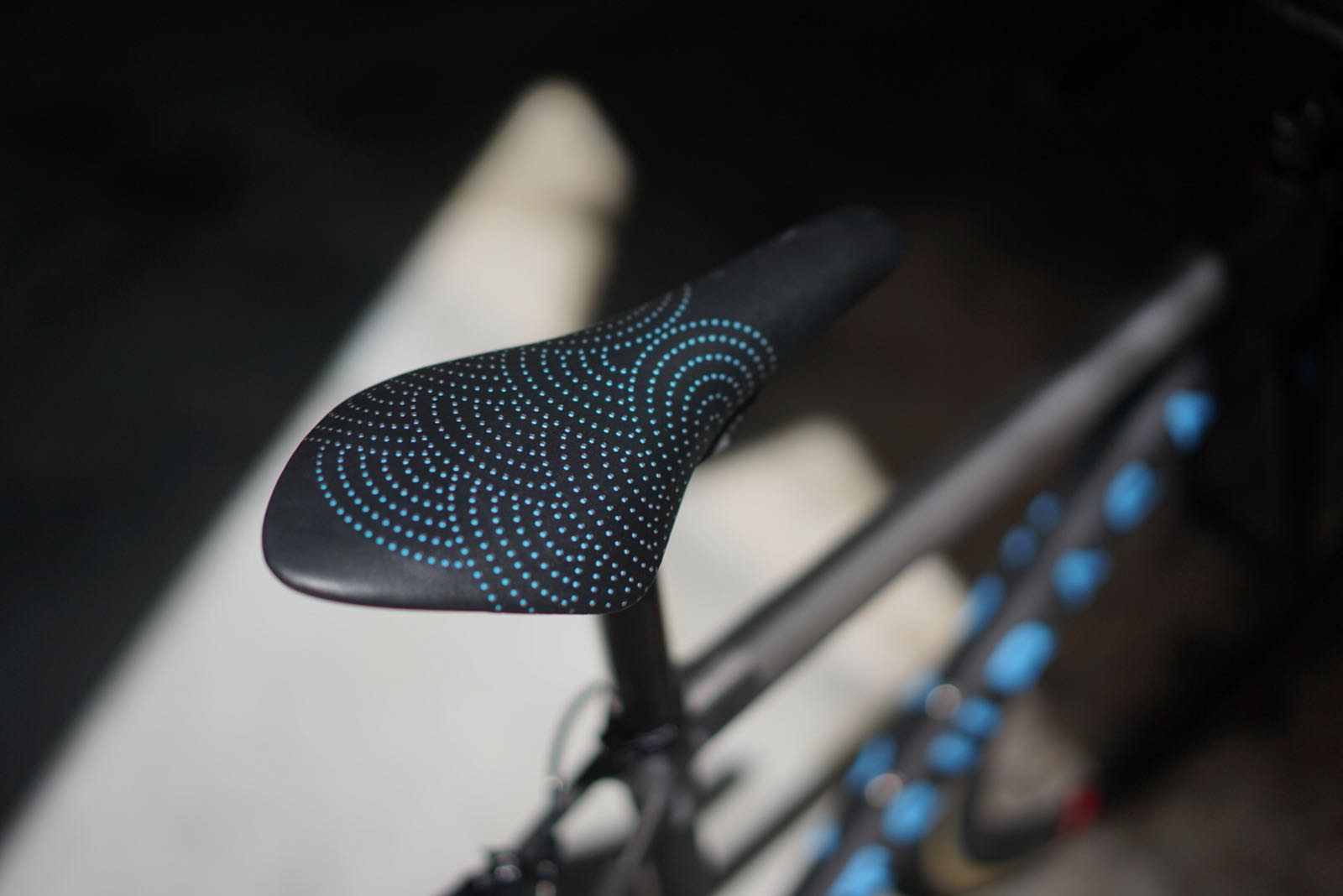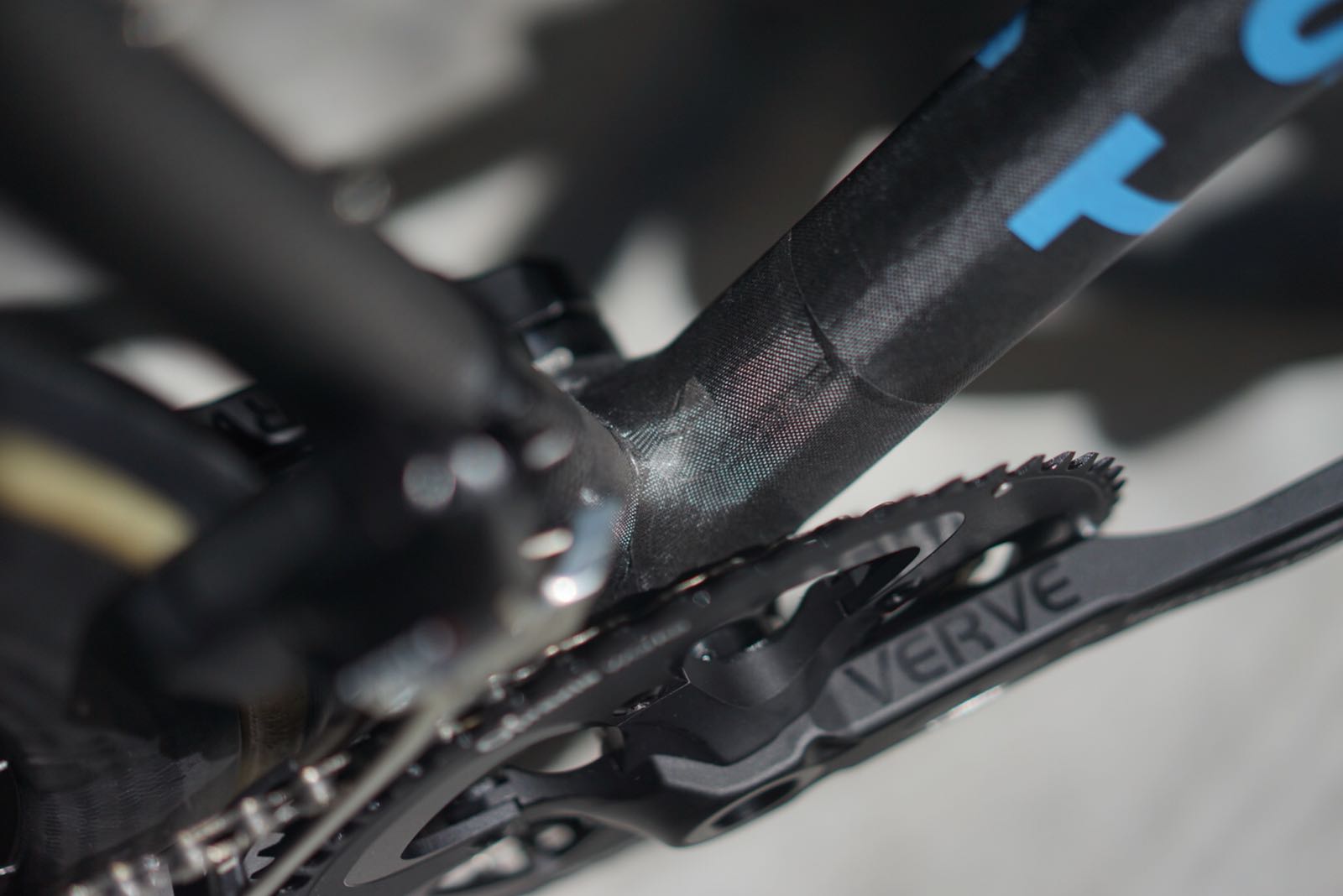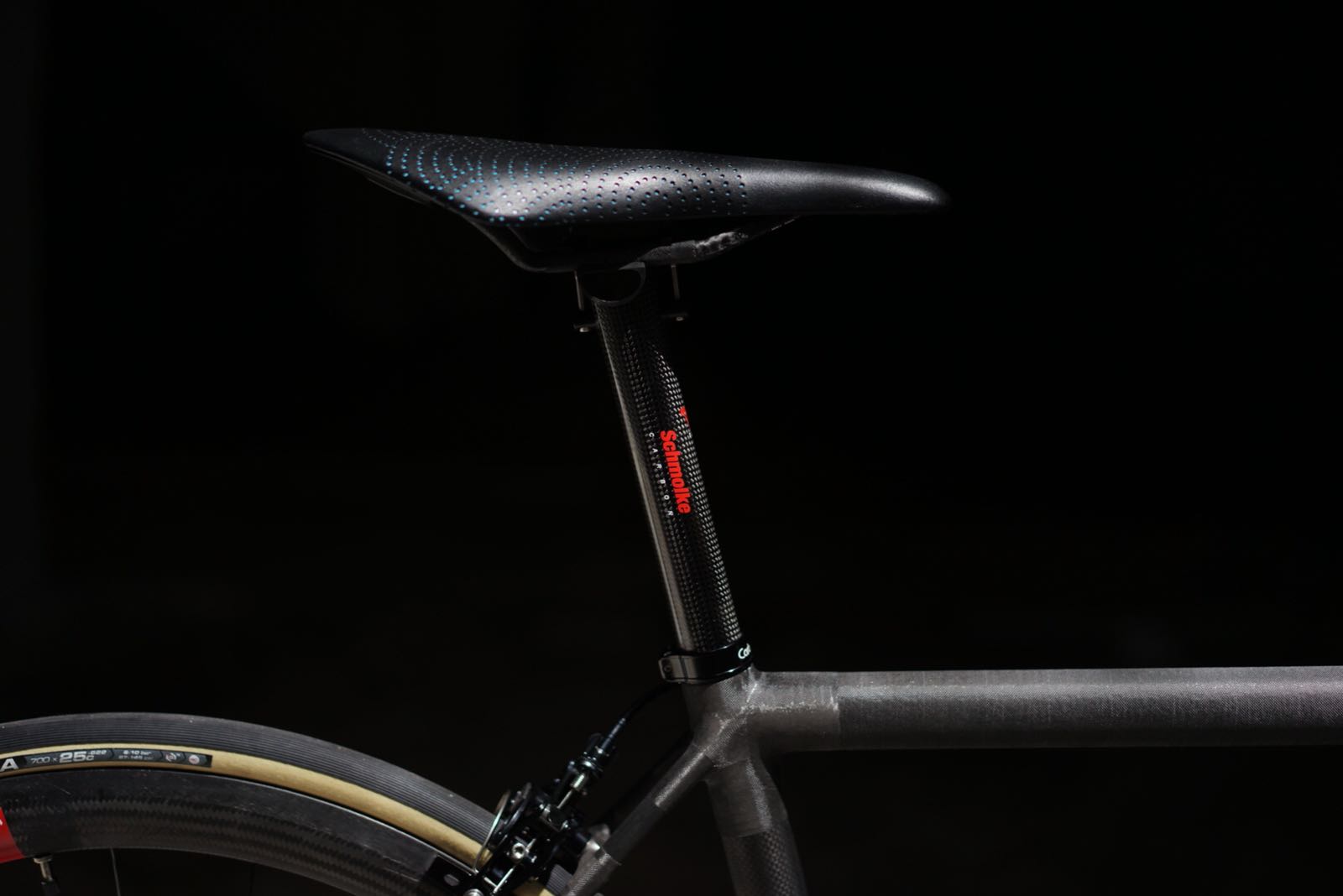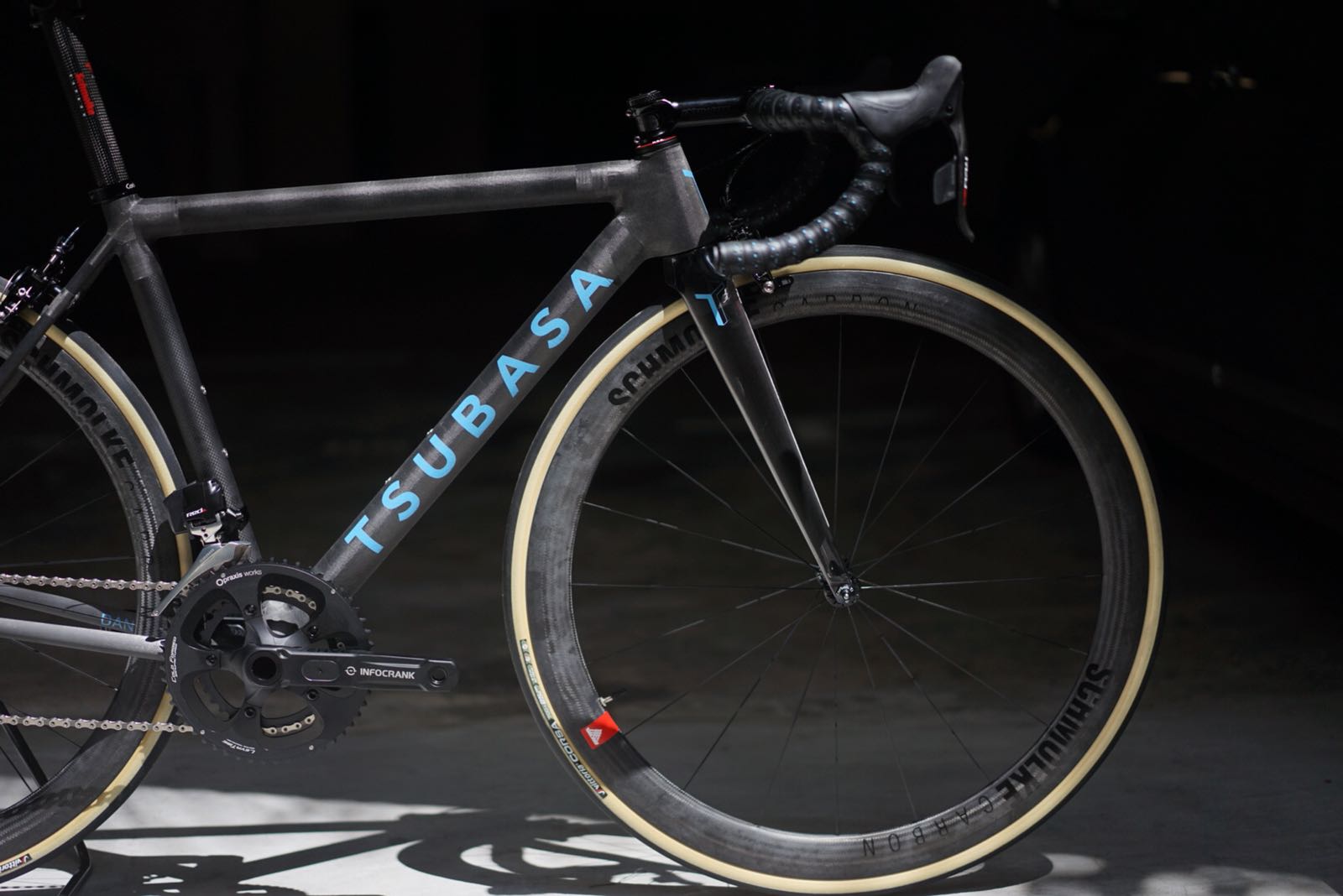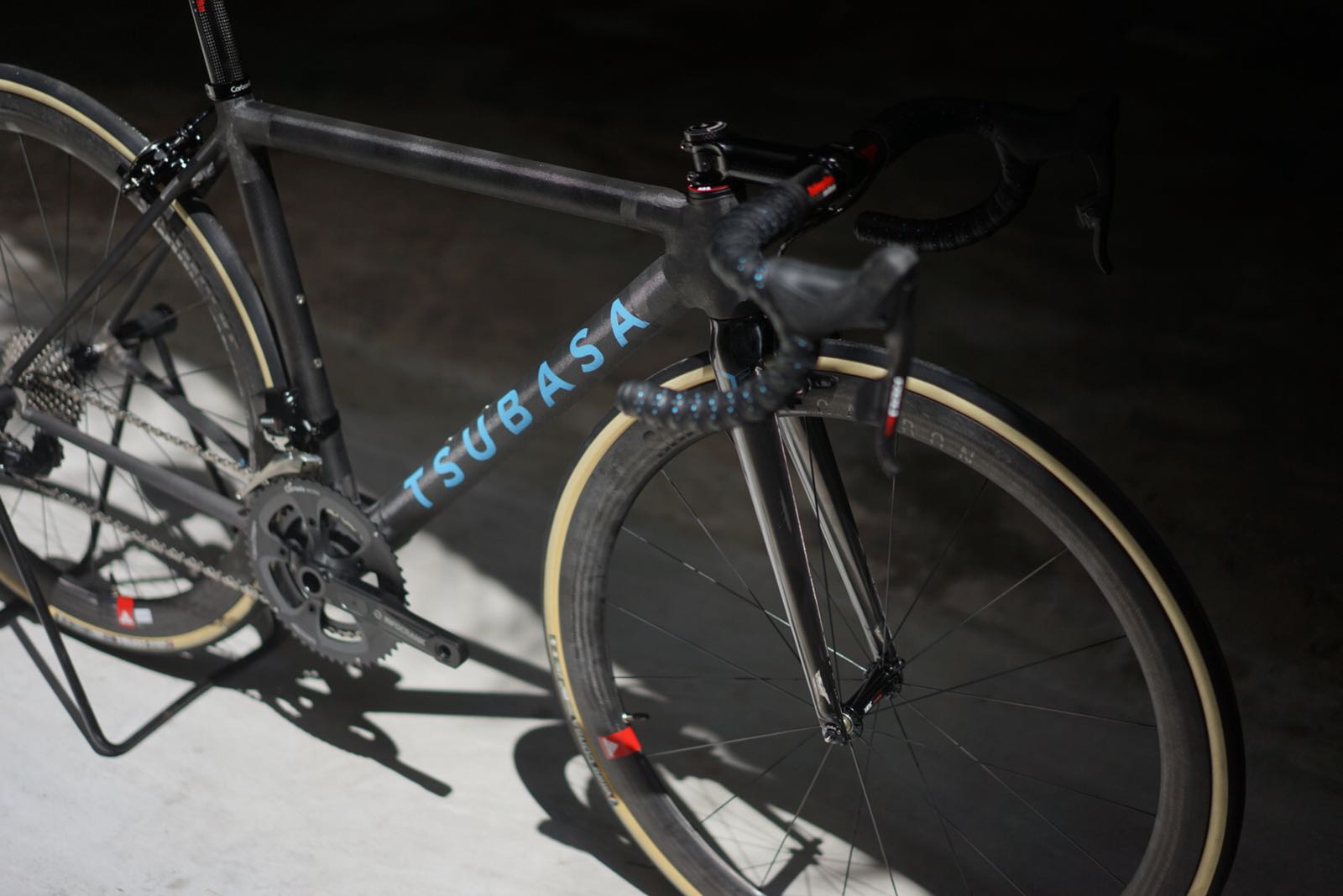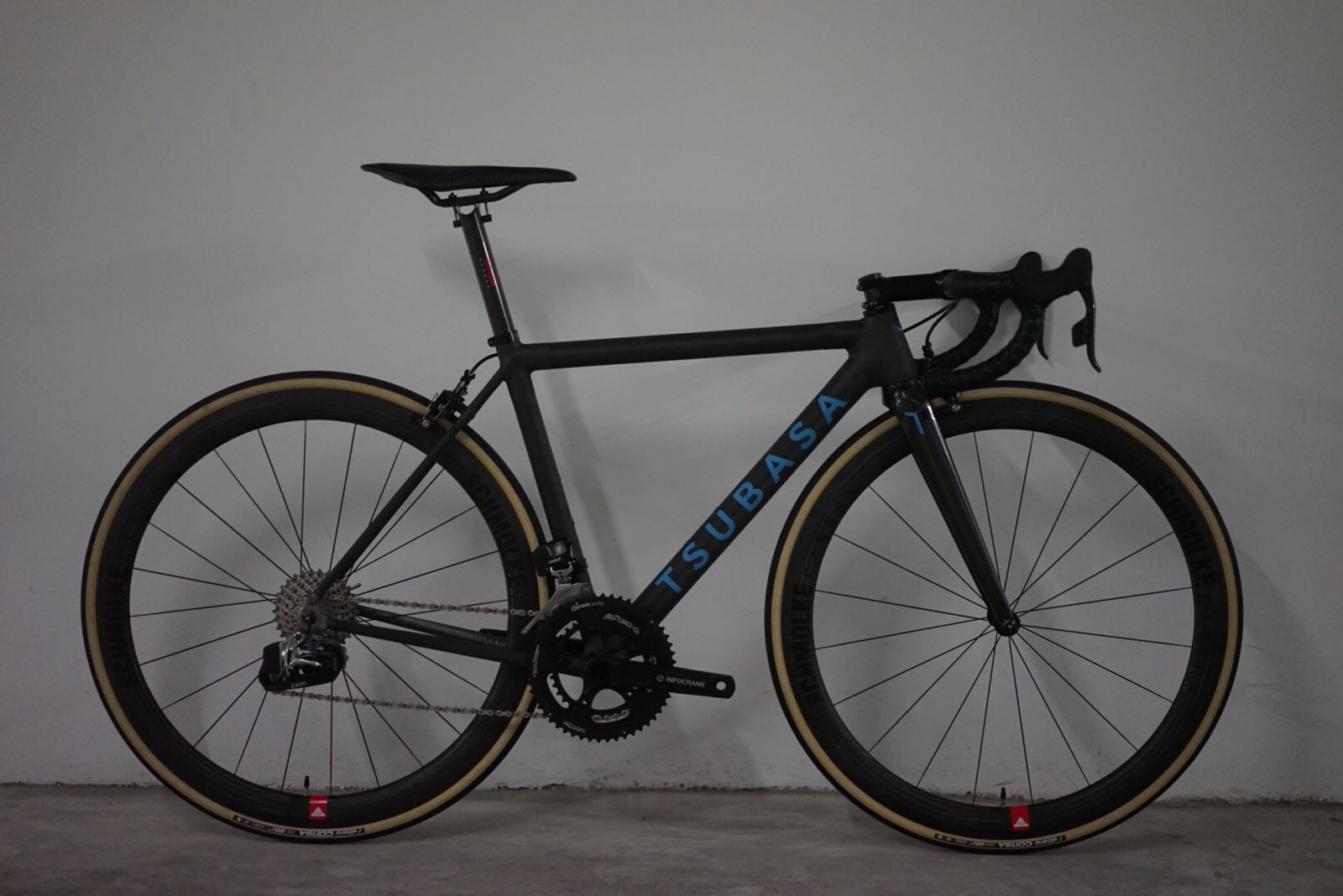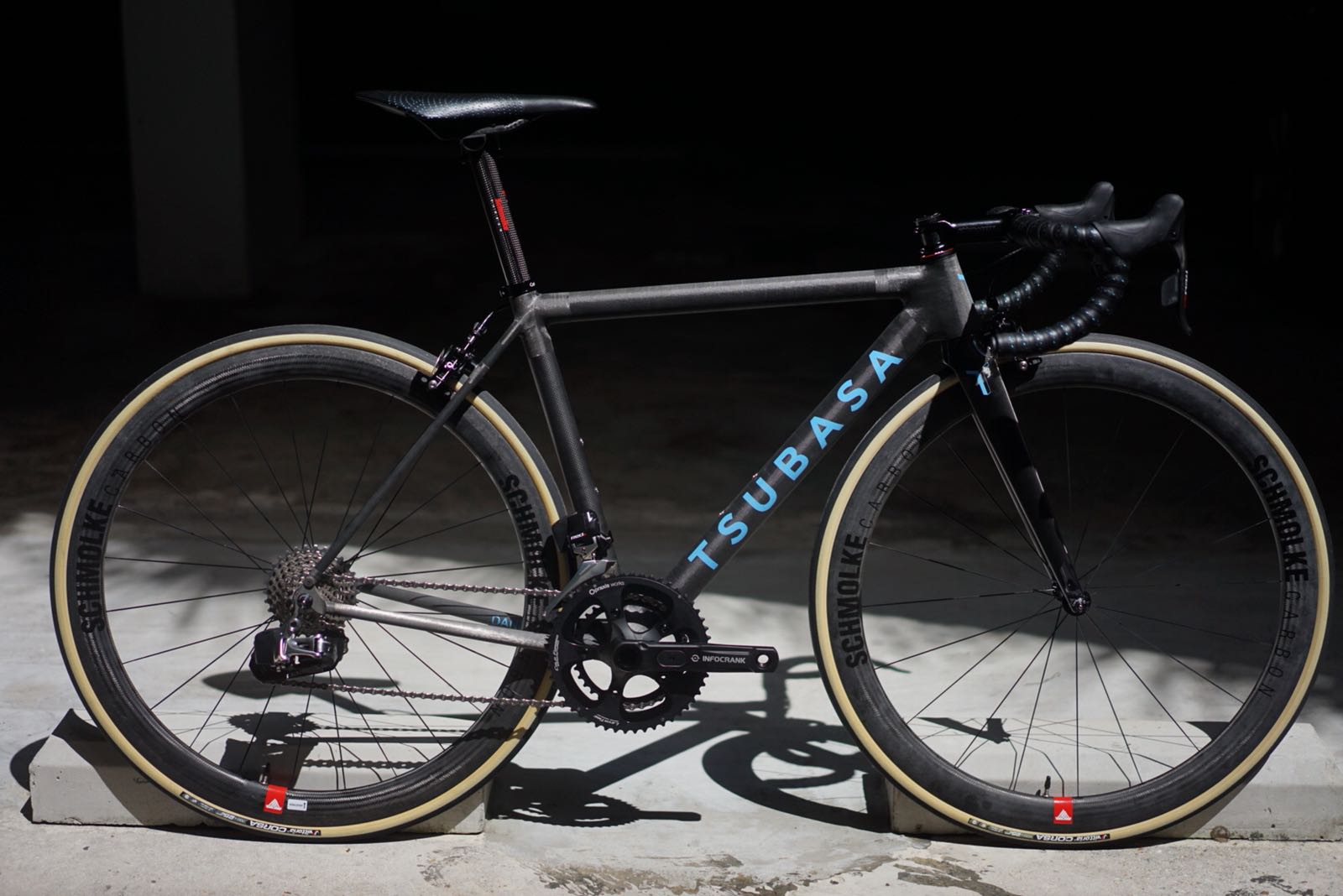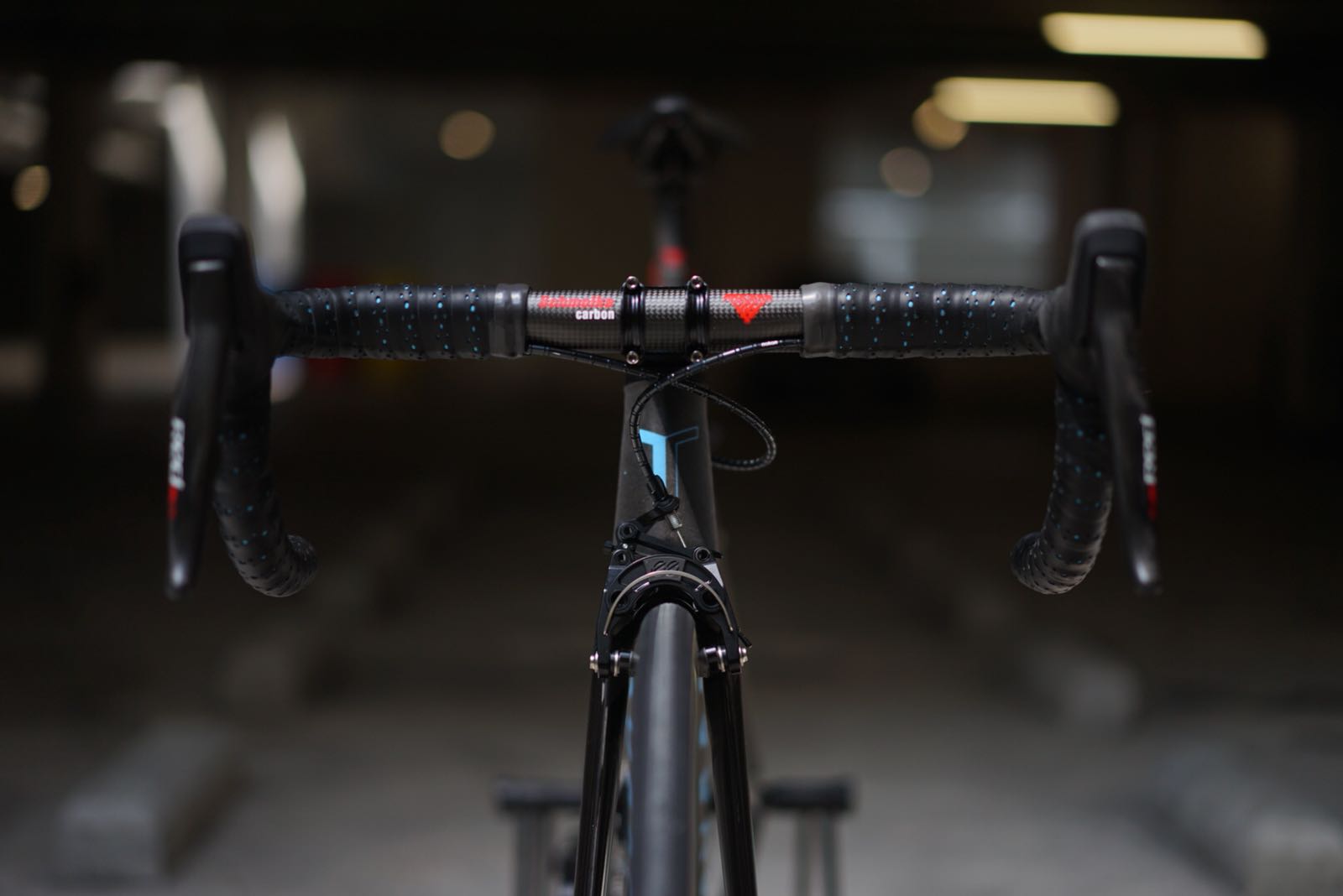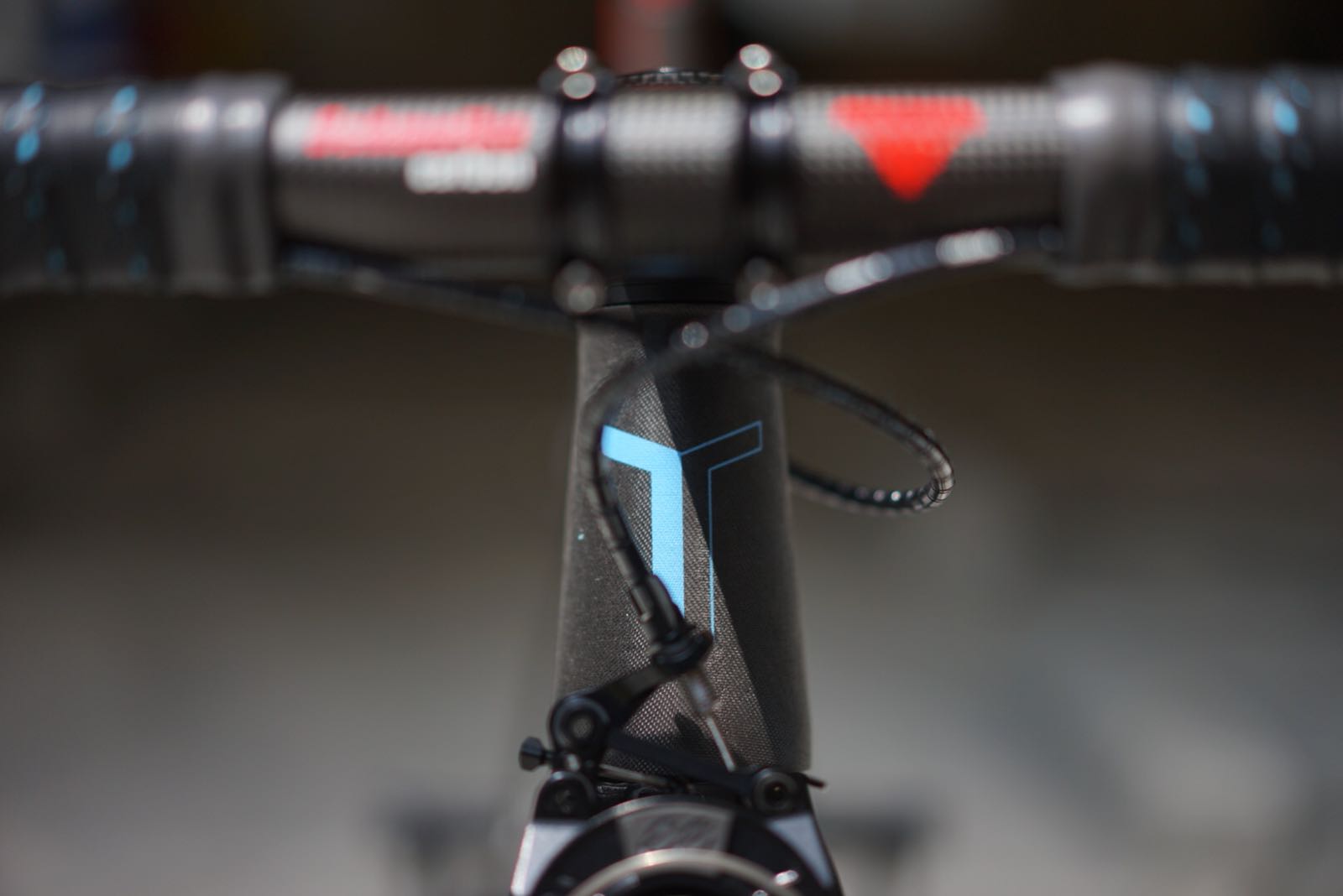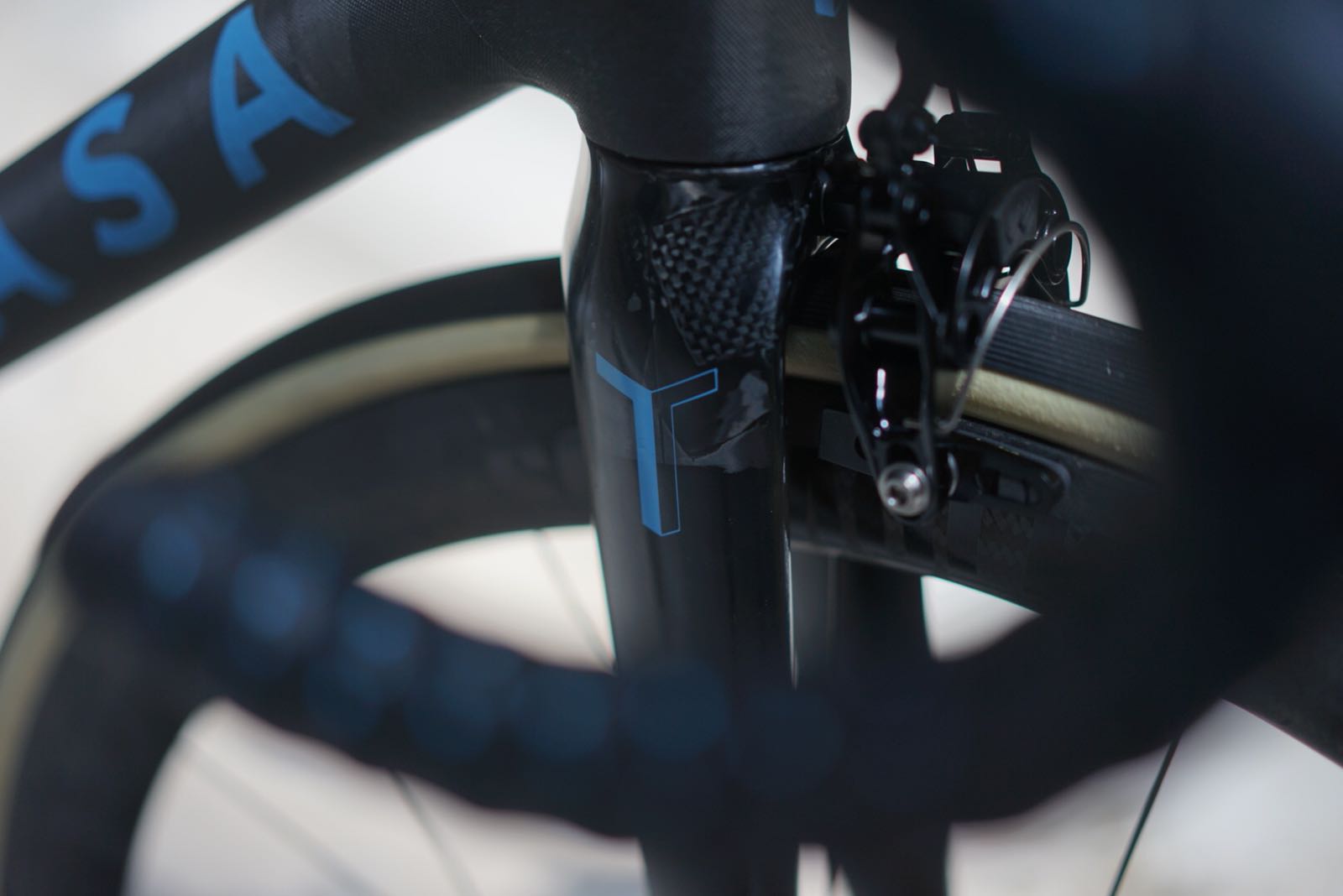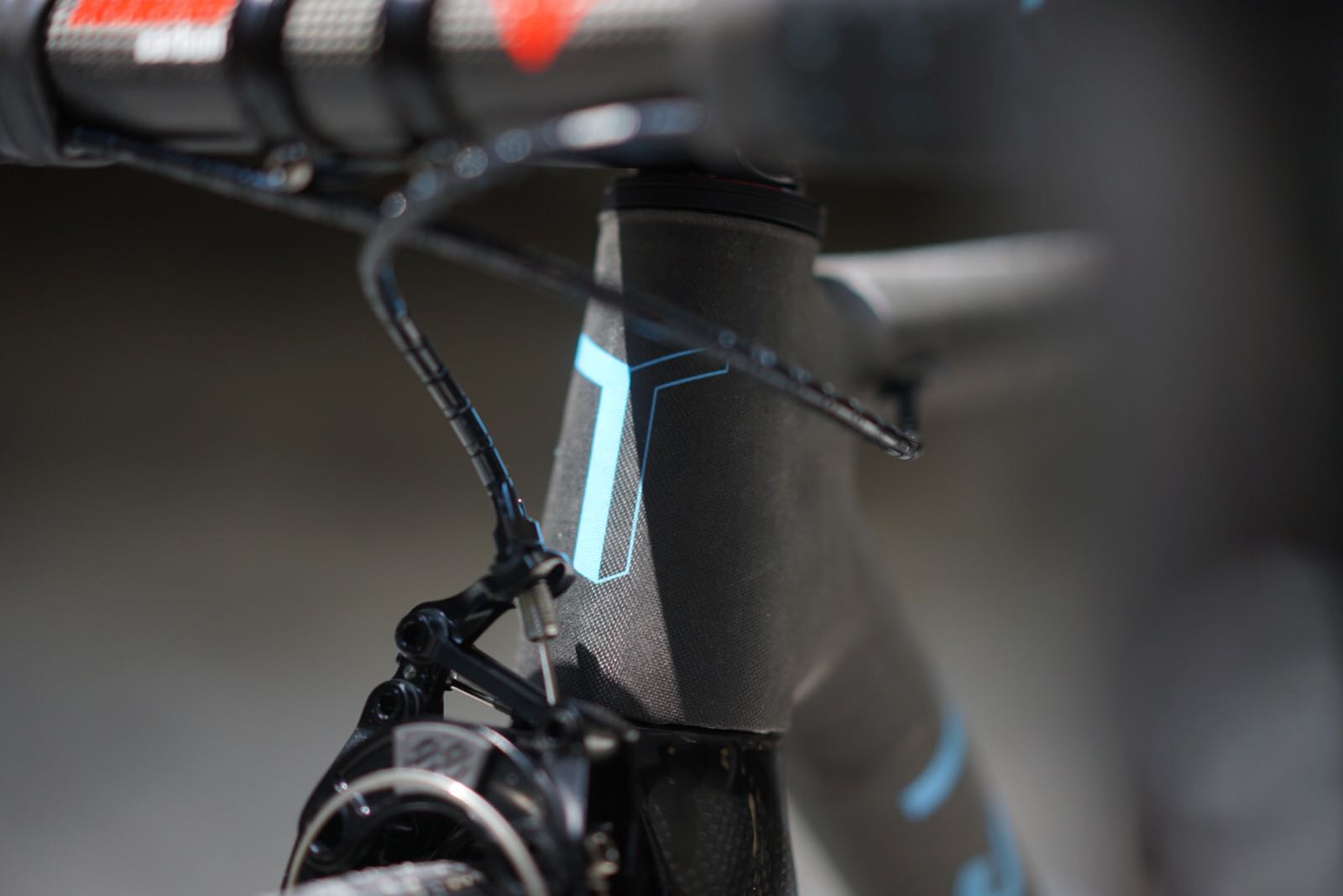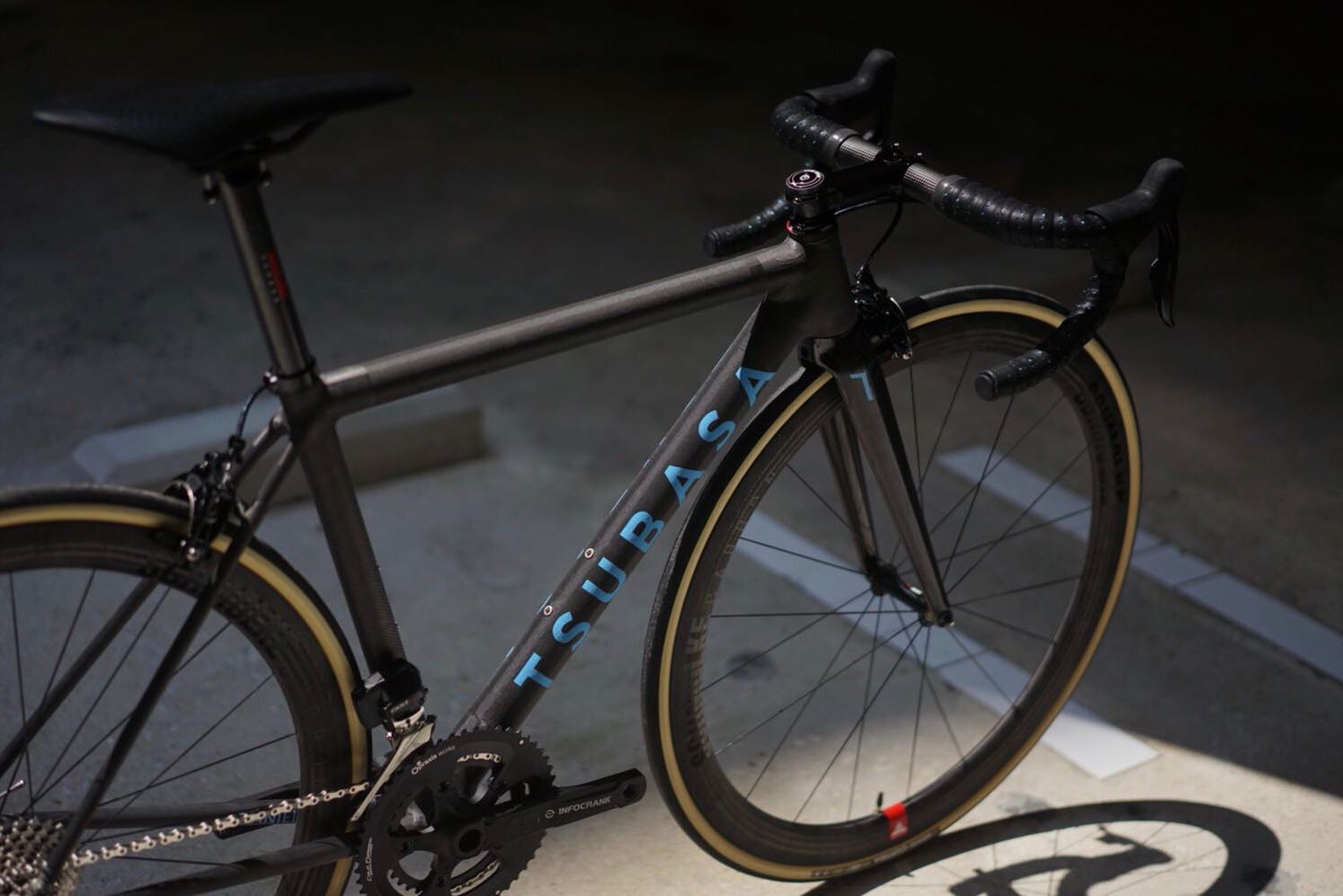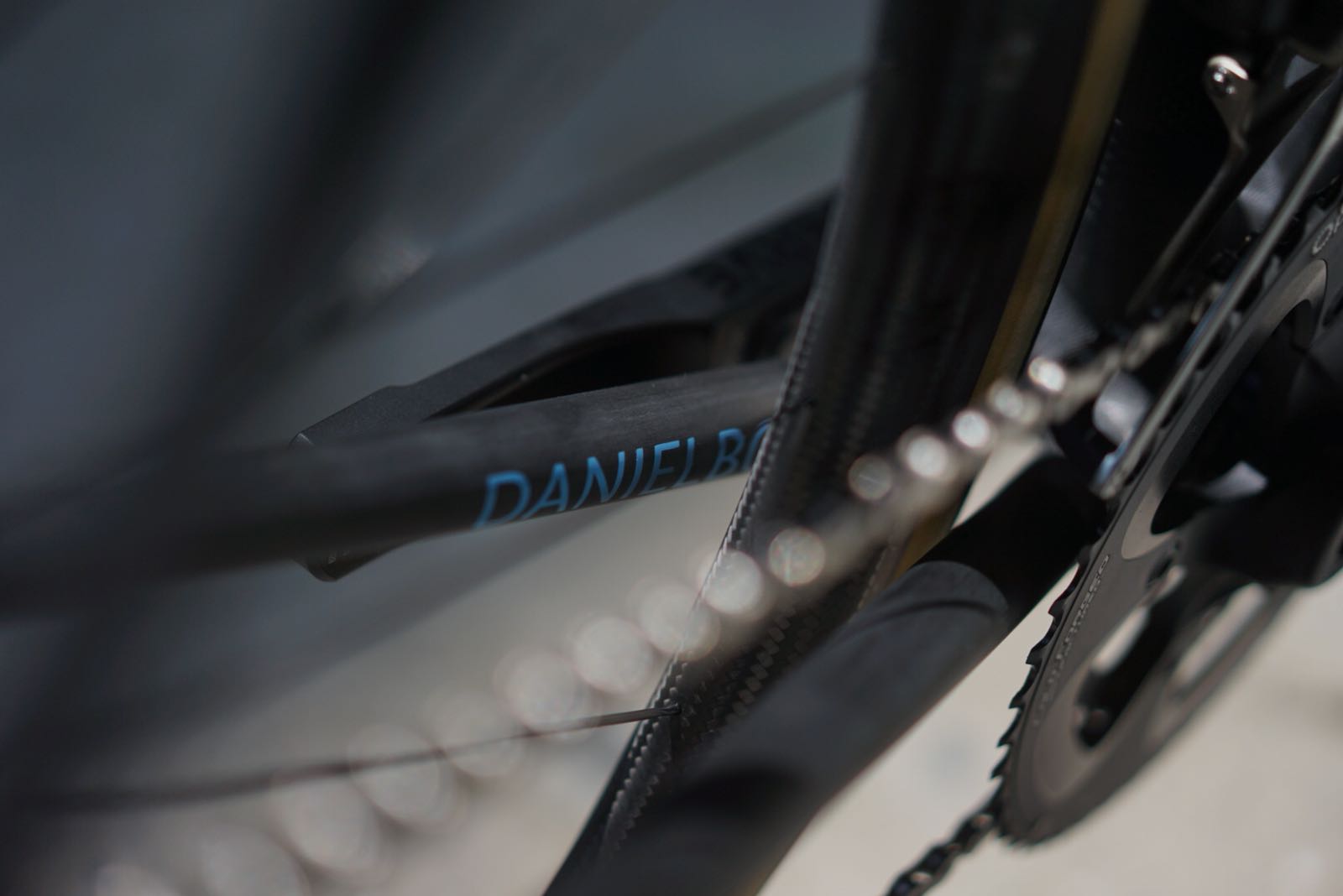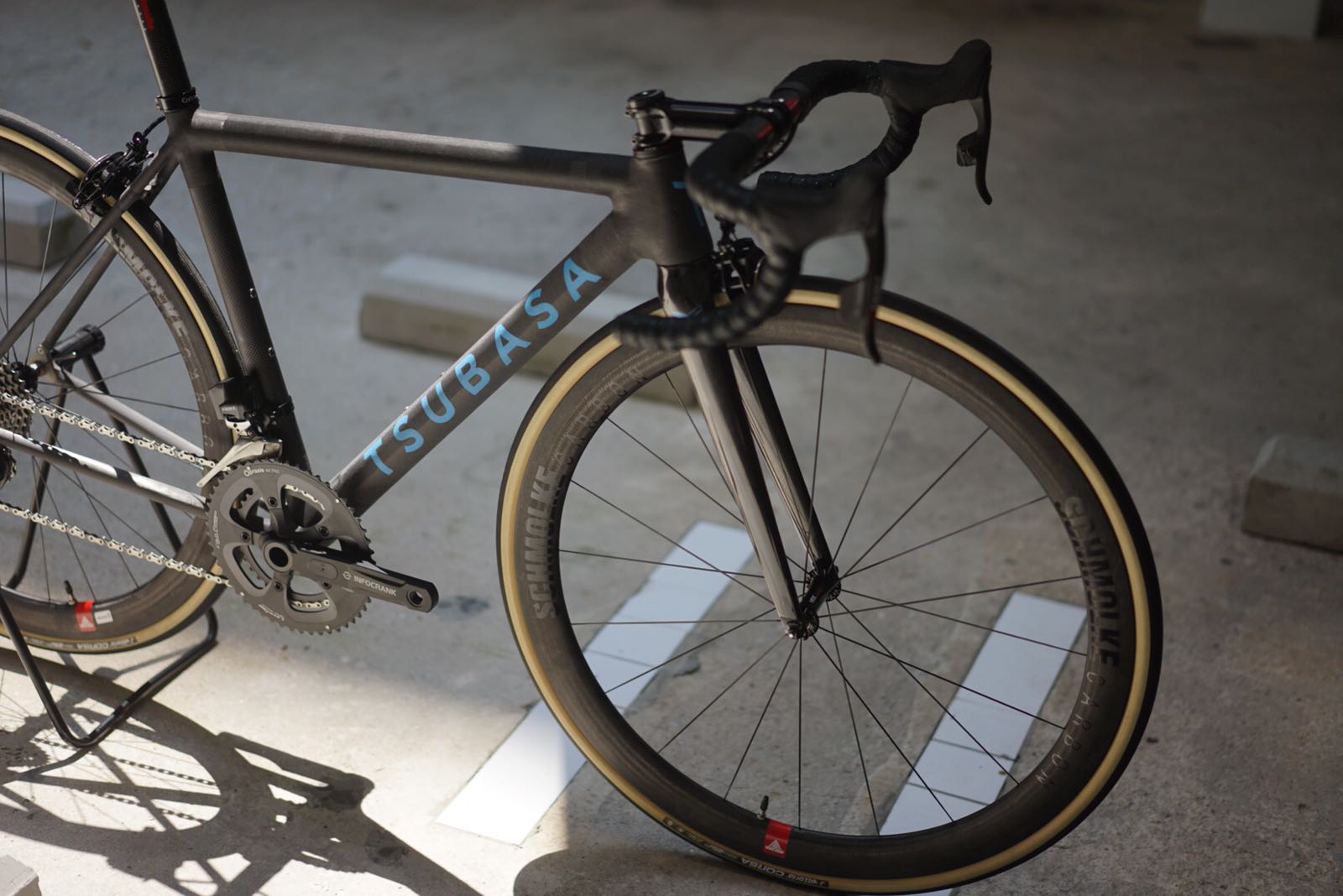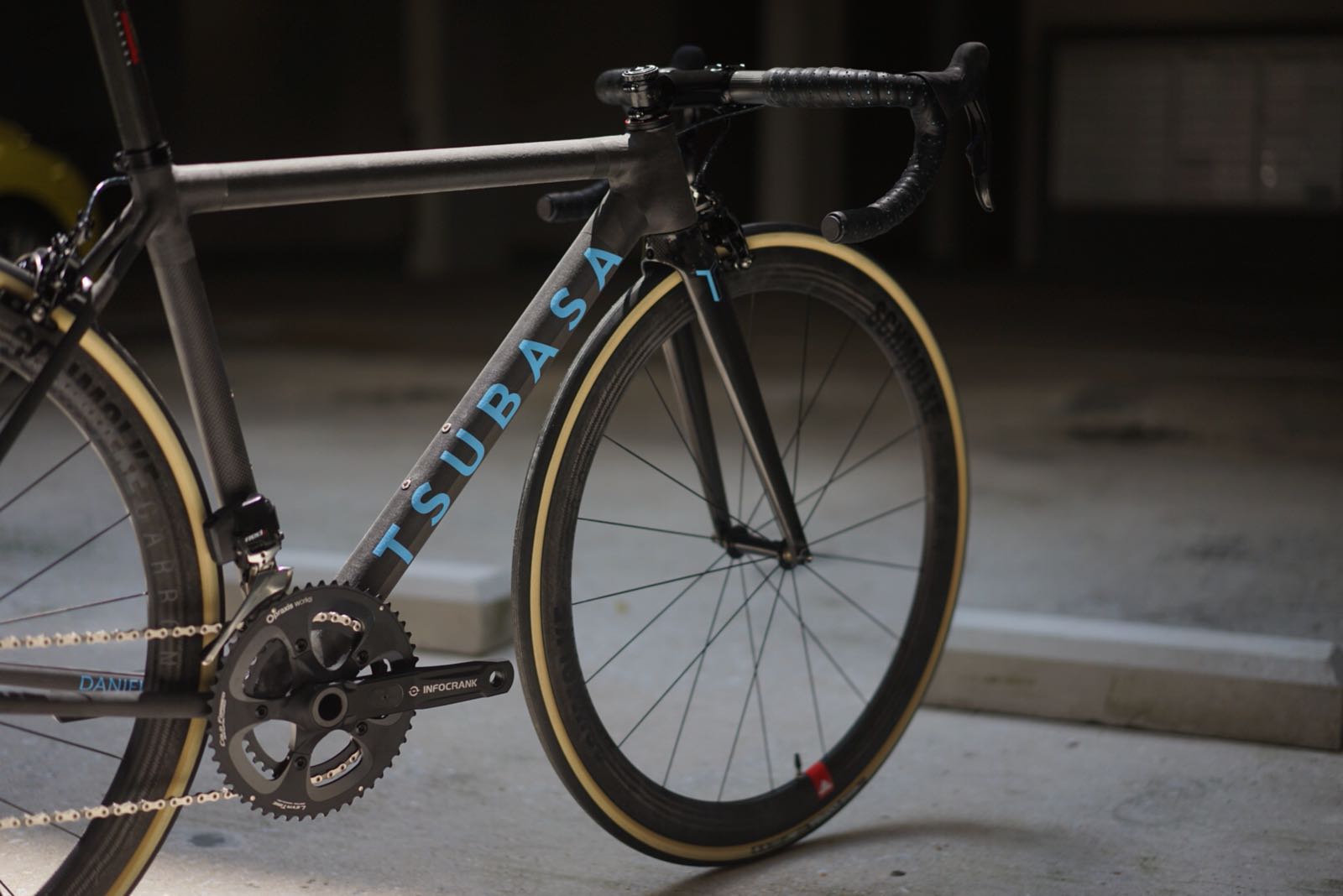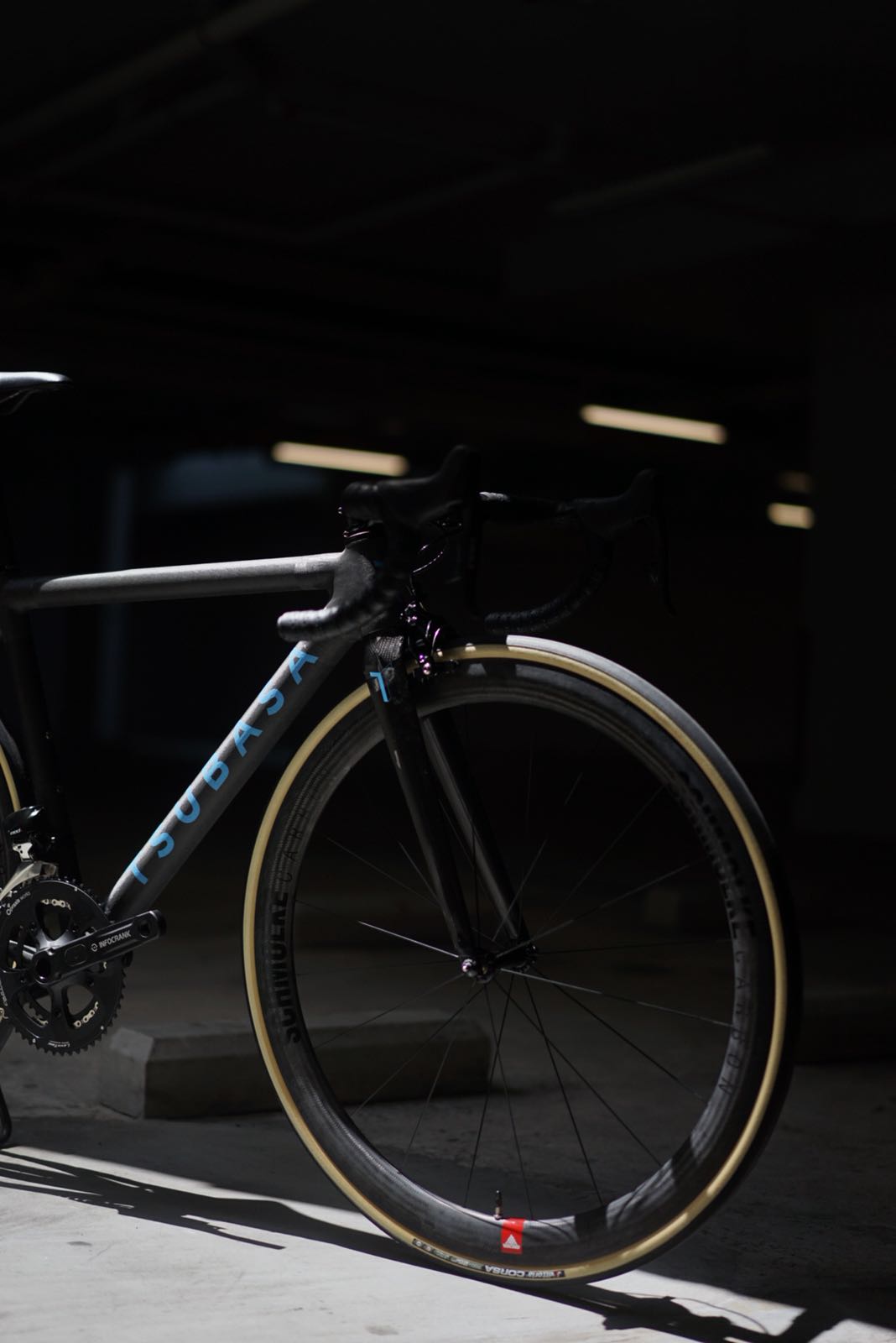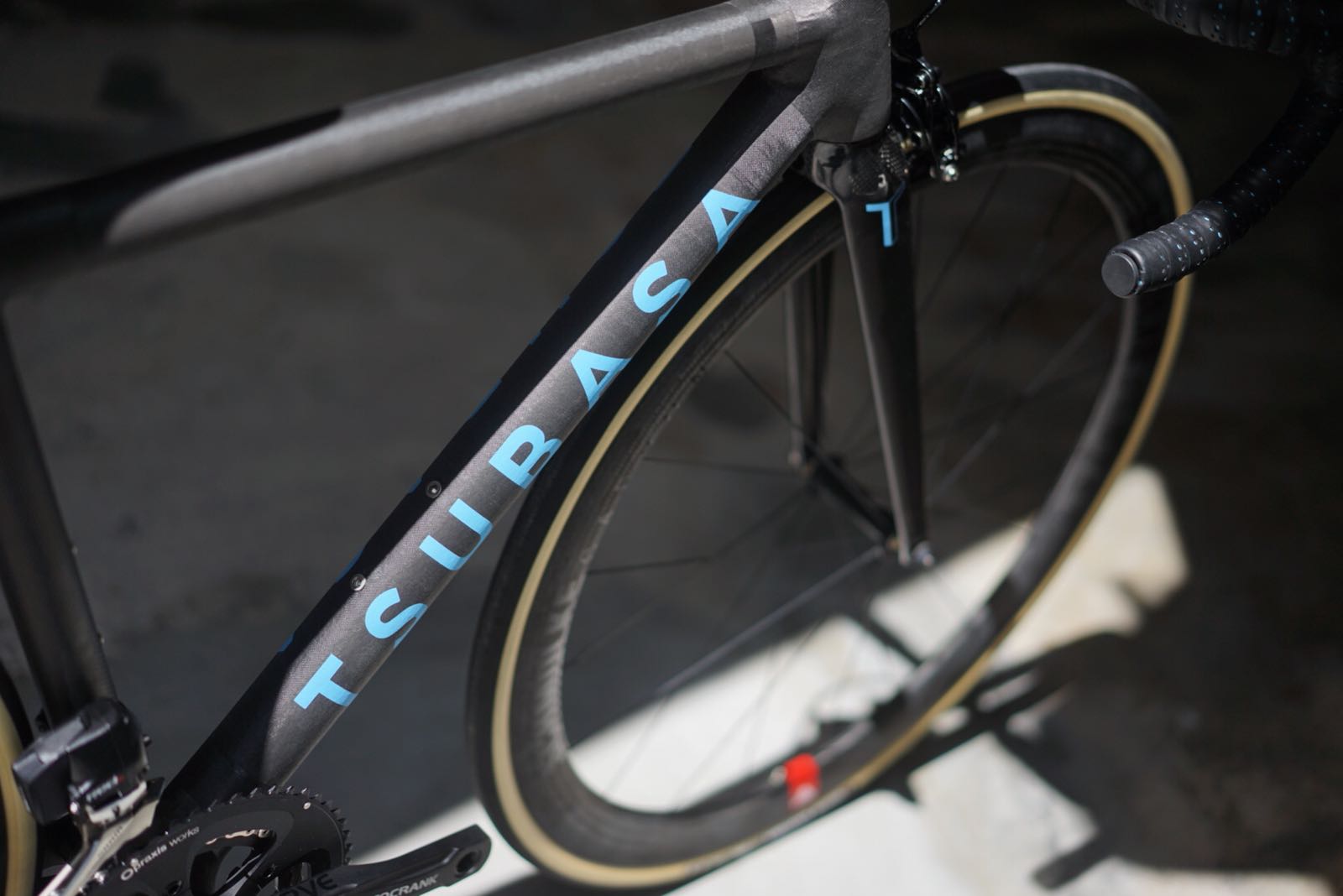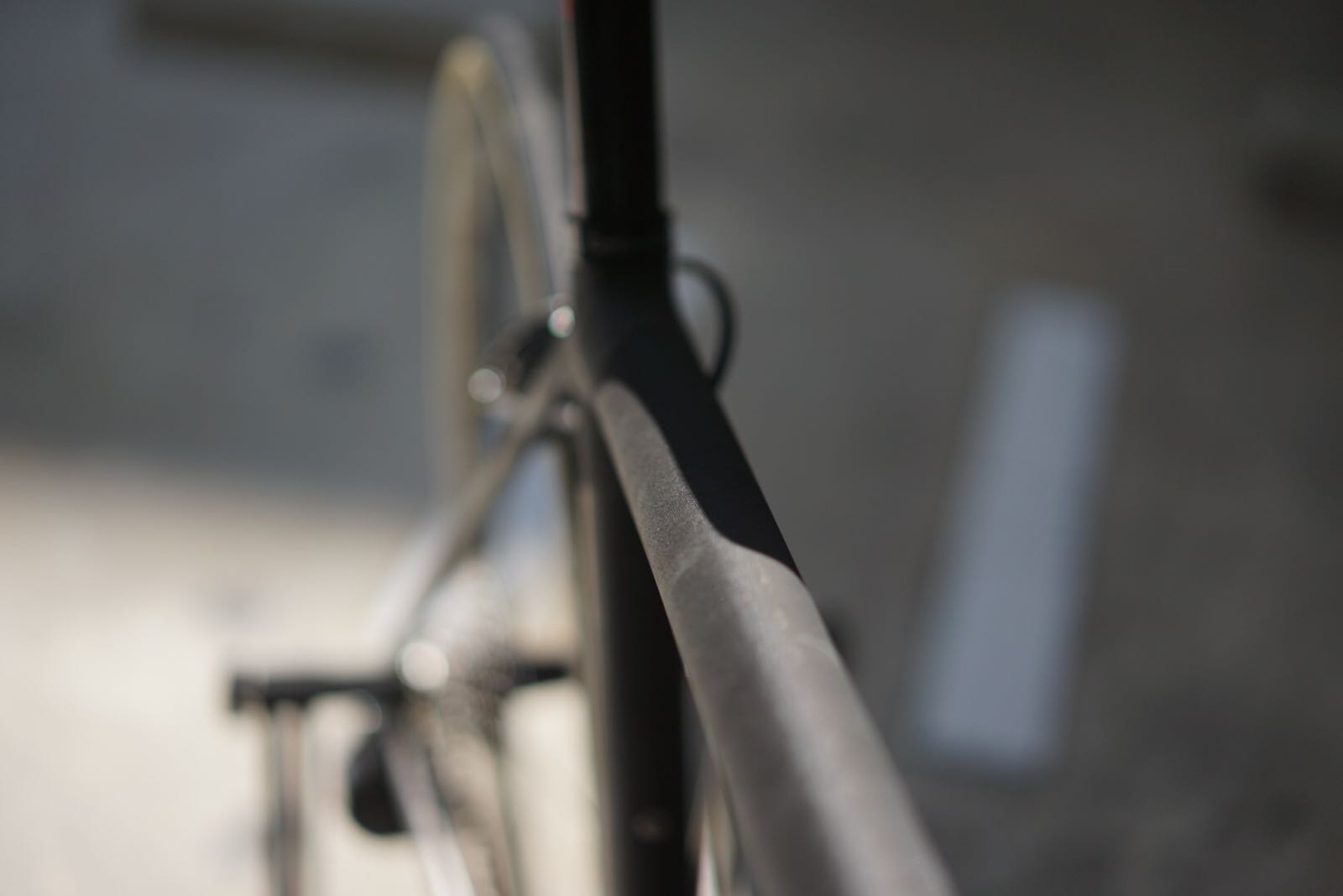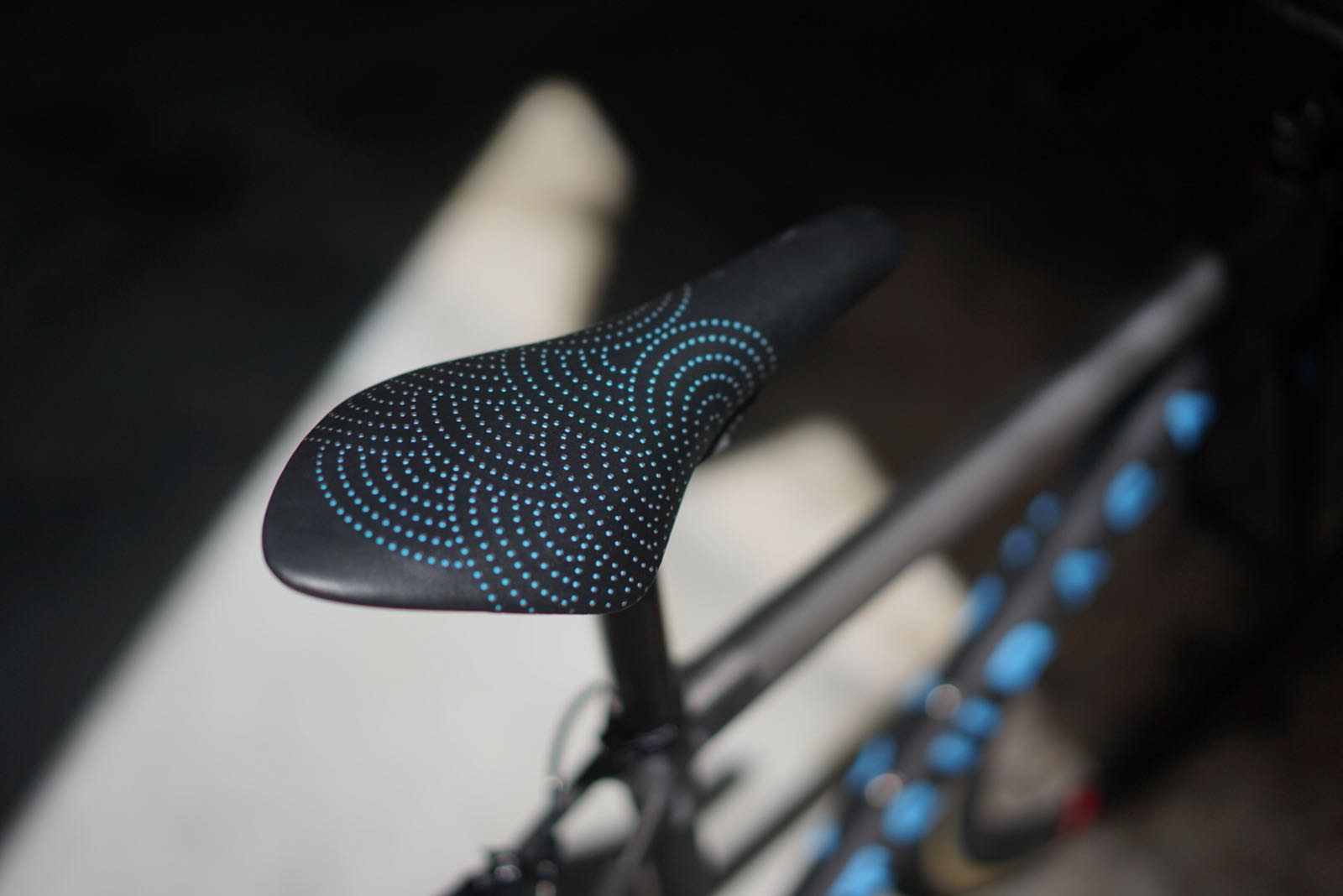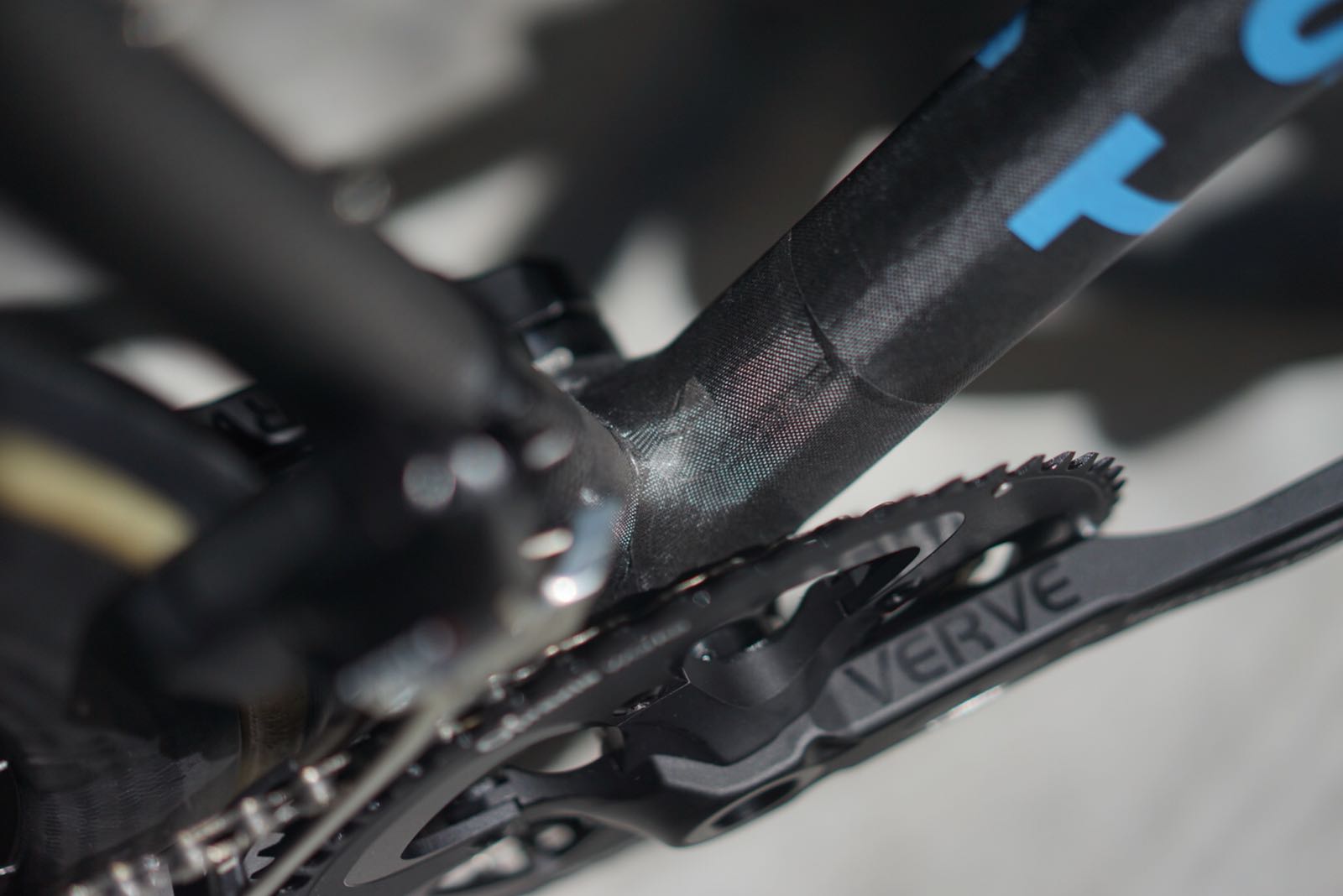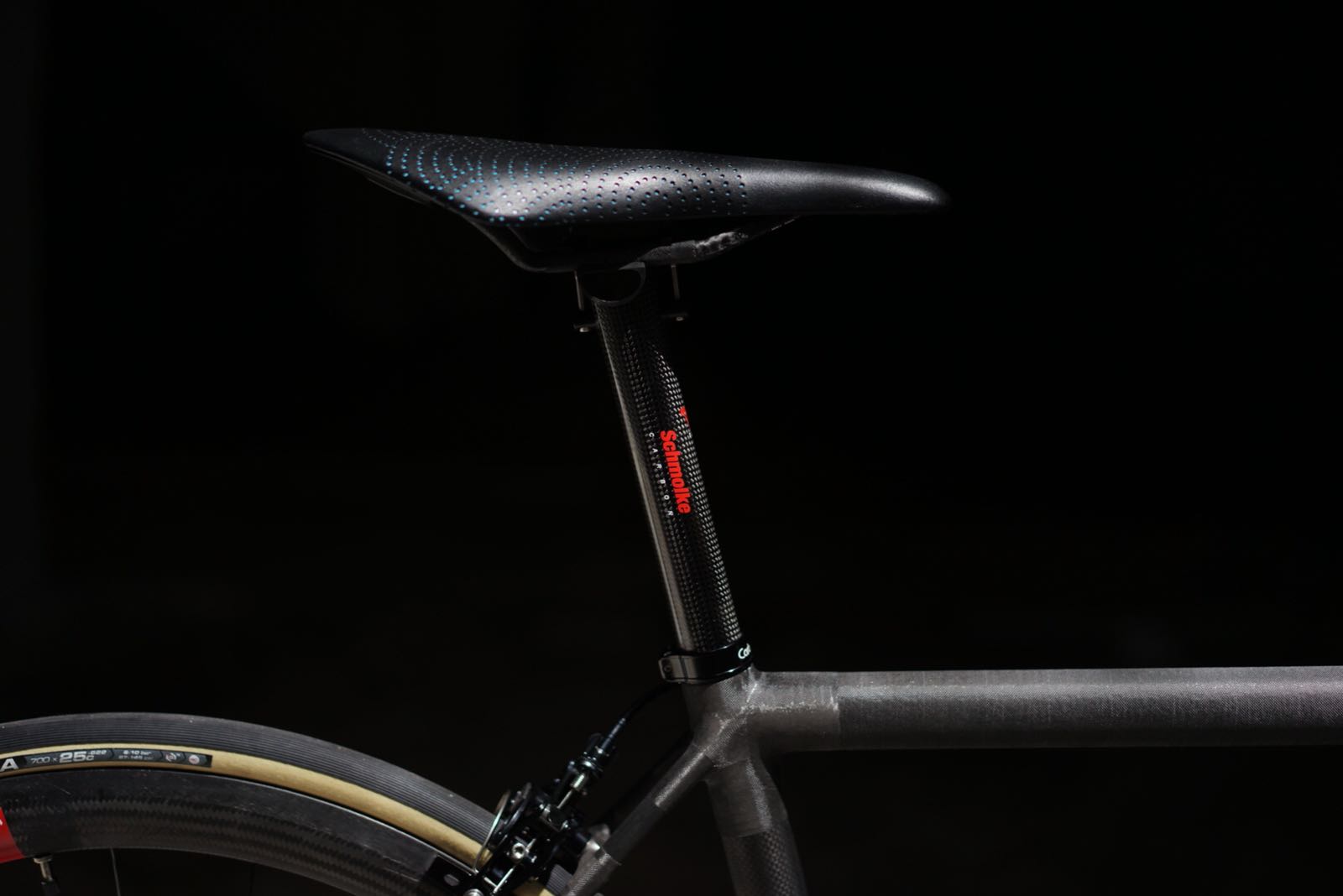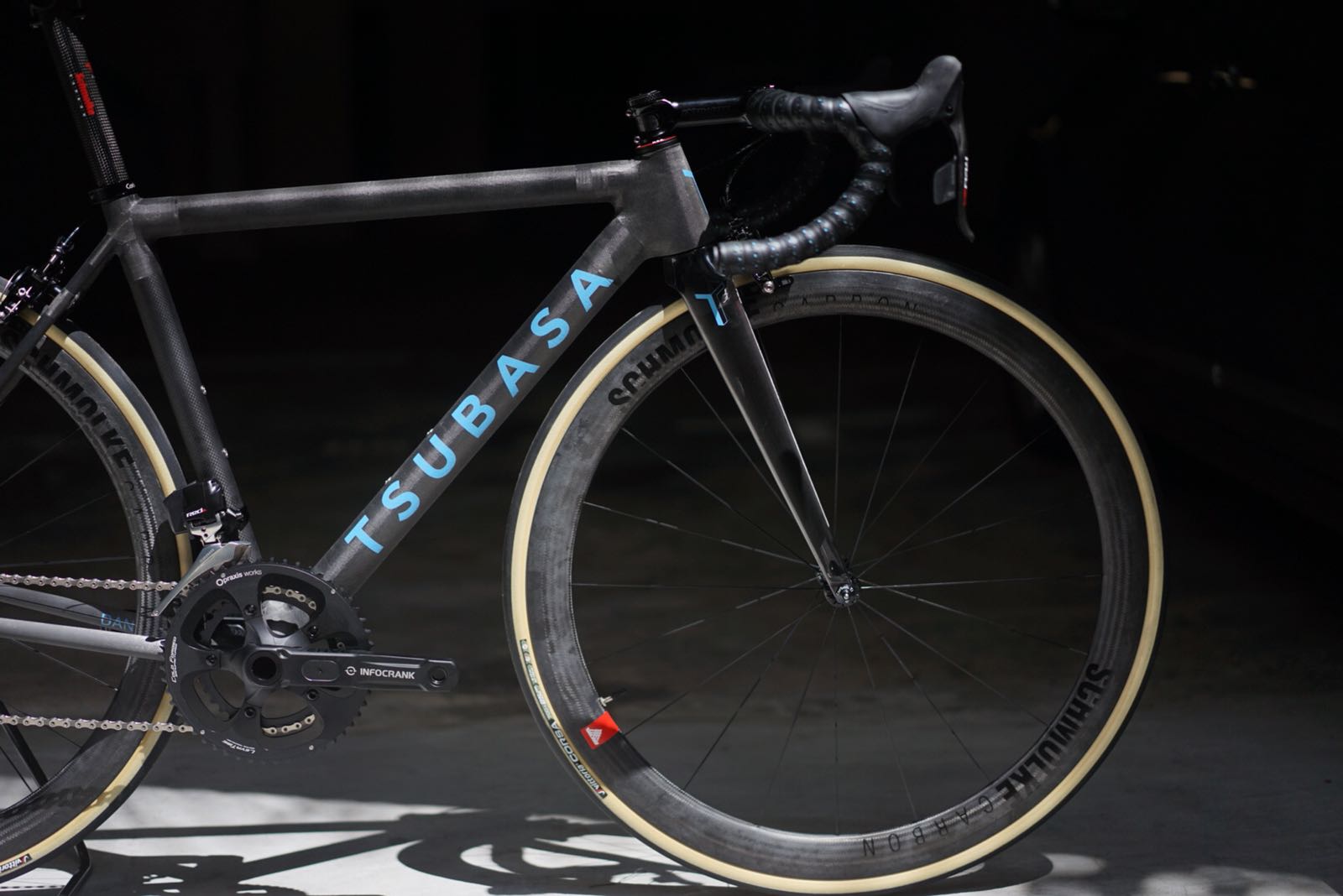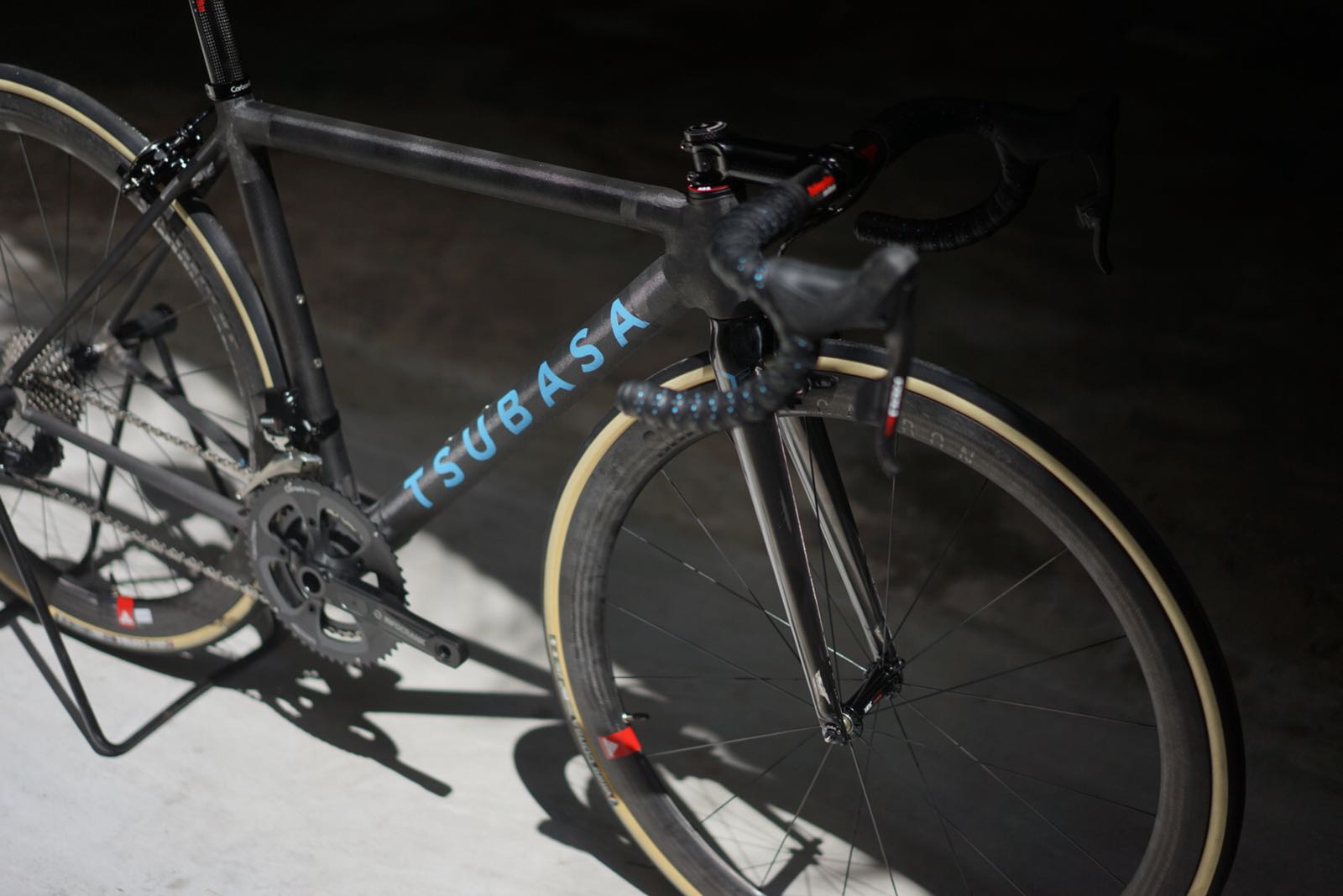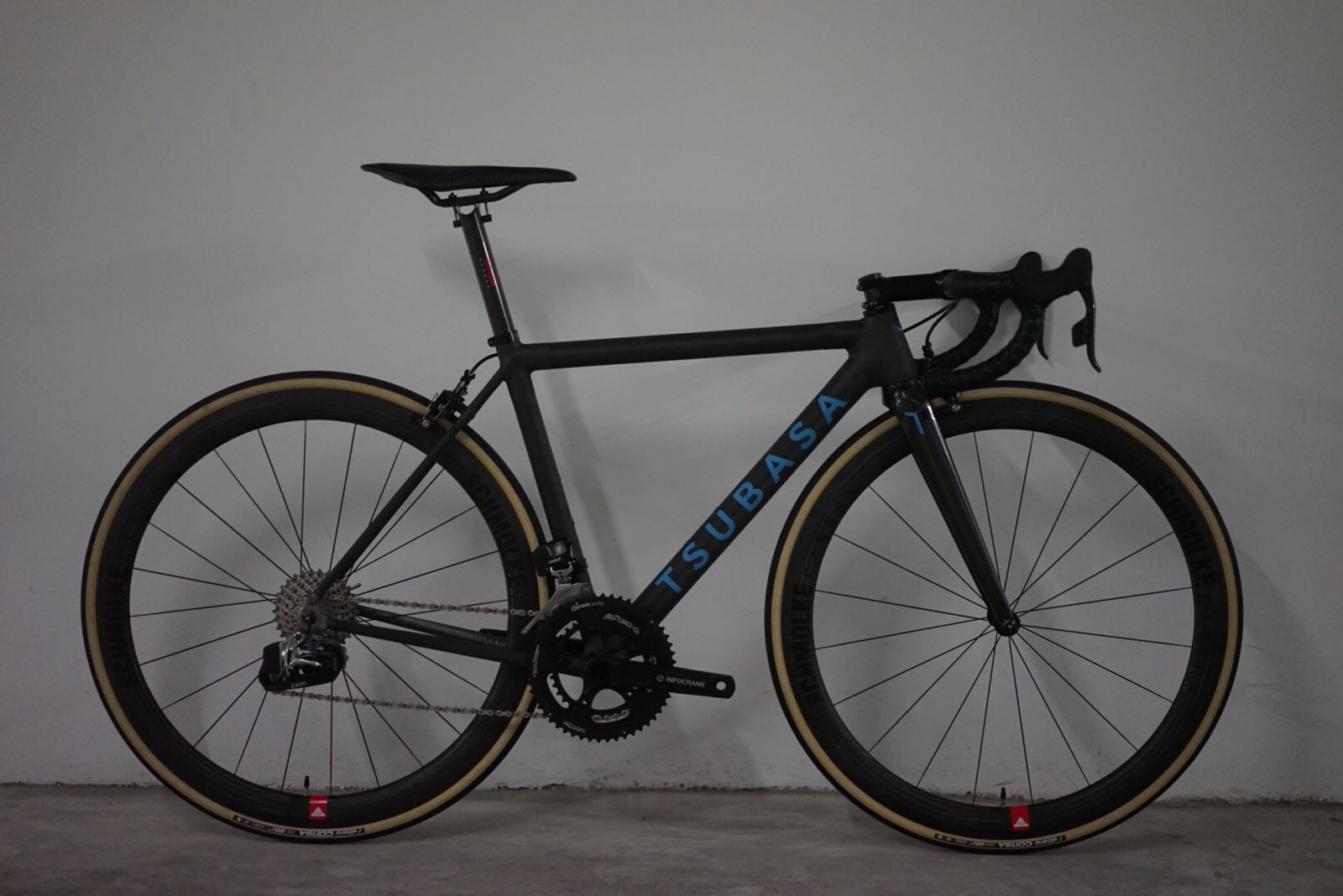 PROJECT: TSUBASA Blue Cephus
BUILDER: TSUBASA BICYCLES
FINISH: Even though we refinish a lot of bikes for Ed, you'll not see many Tsubasa bikes in our portfolio; they tend to leave our studio, travel directly to their owners and then start racking up the miles. Very occasionally, they'll make it in front of the lens for glamour shots. This is one such occasion.
As always, the name of the game with a Tsubasa is 'minimalism' so its usually just a case of carefully chosen colours for a small number of graphics and a clean clearcoat throughout.
This bike features a three-stage Porsche colour called 'Blue Cephus' on bold downtube branding, head tube logo and a name tag on the inside of the non-driveside chain stay. The frame is then coated in a subtle non-gloss finish throughout. Inversely, the fork has been fully rawed by hand to revel the factory layup, given branding in the same premium blue and then finished with a contrasting gloss clearcoat.
[Images courtesy of Tsubasa]