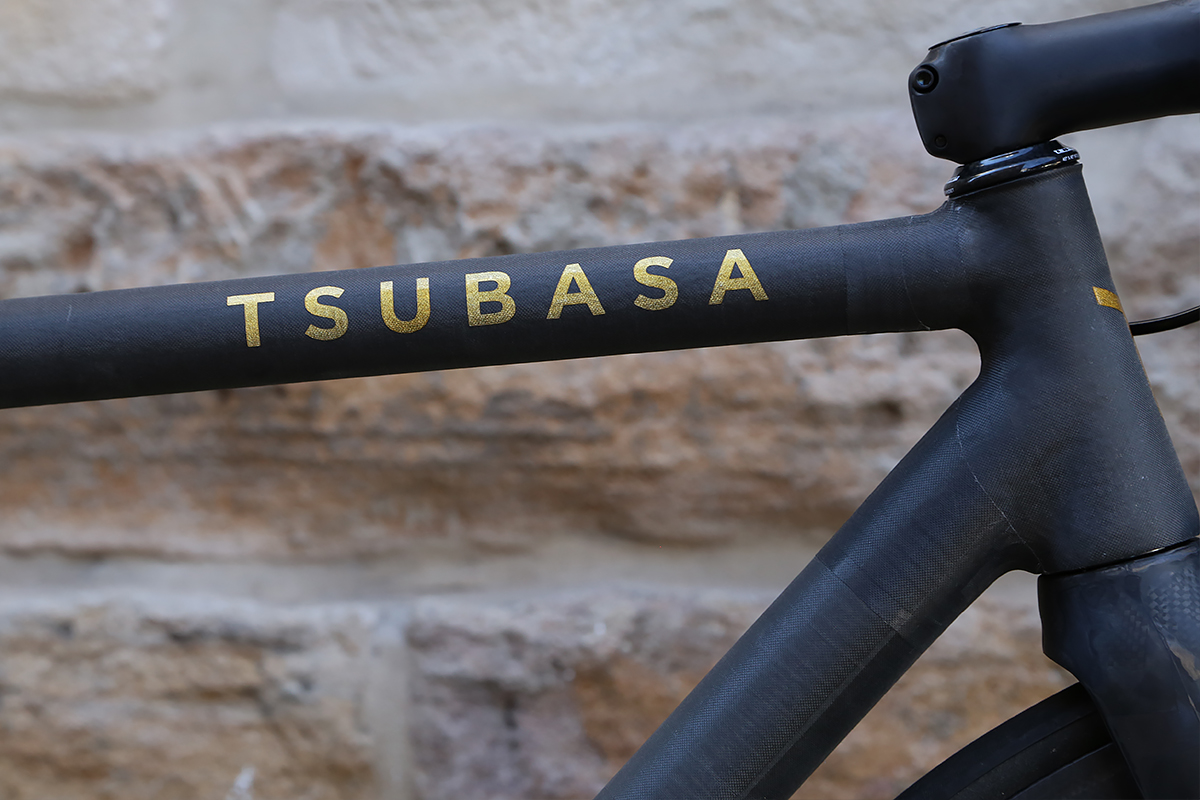 PROJECT: TSUBASA GOLD
BUILDER: TSUBASA BICYCLES
FINISH: Ed Vavilovas never fails to impress with his stripped-down hand-made carbon creations.
We turned this one around quickly in order for Ed to take it on his trip to Skunkworks, Australia for potential customers to test ride.
These frames never really need wild finishes because Ed's carbon layups have their own, understated aesthetic so all-in-all, this is a fairly minimal design... gold branding on the top tube and headtube. Done.
[images via CycleEXIF]