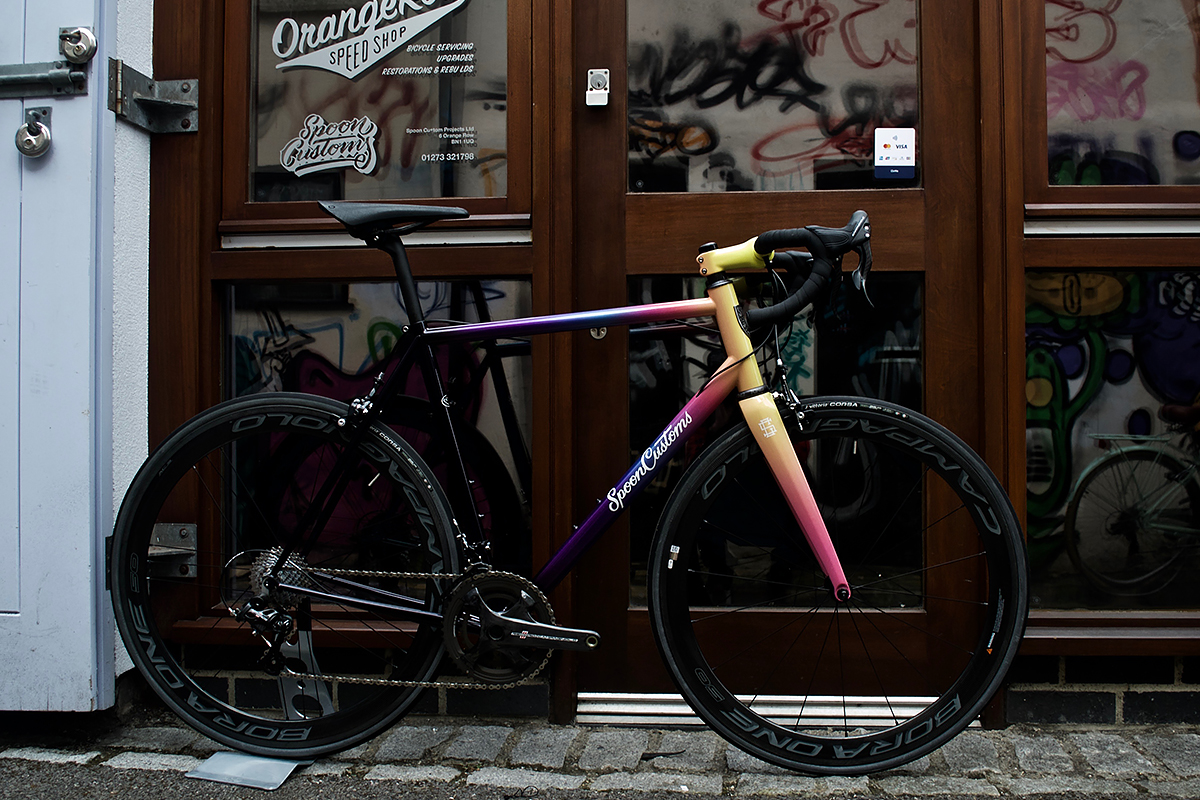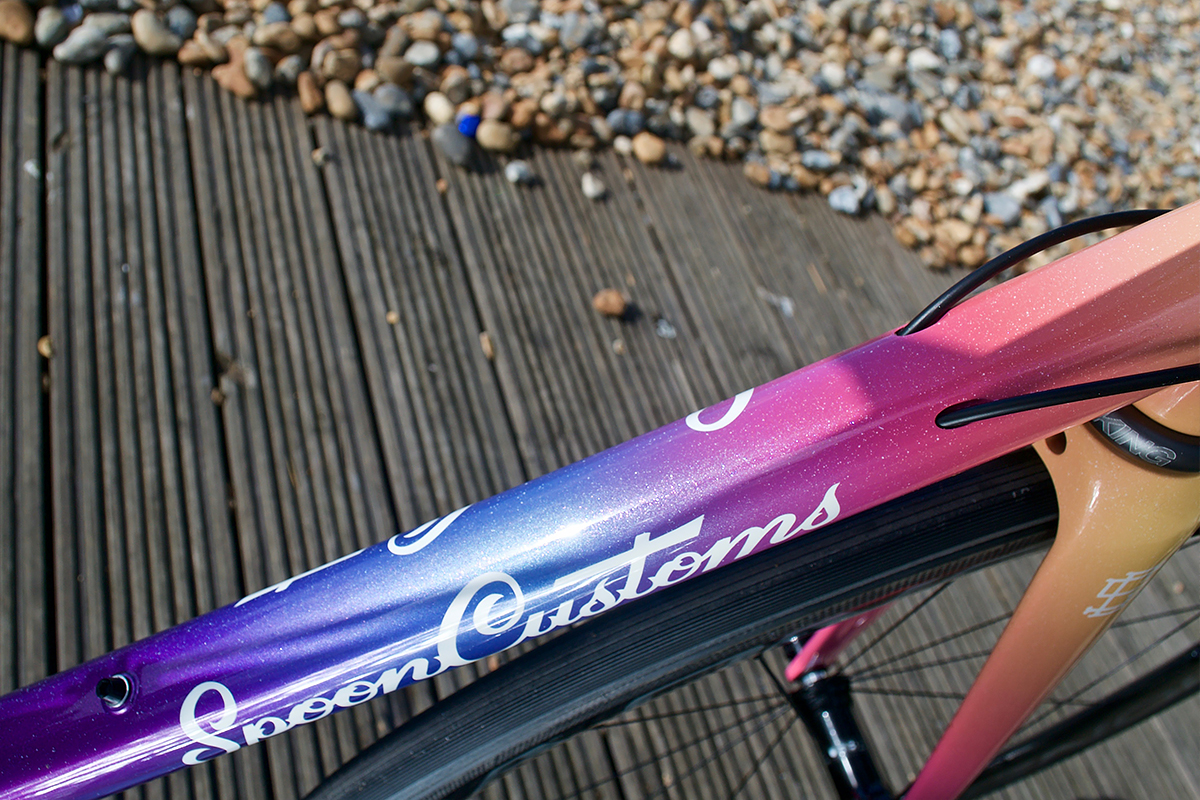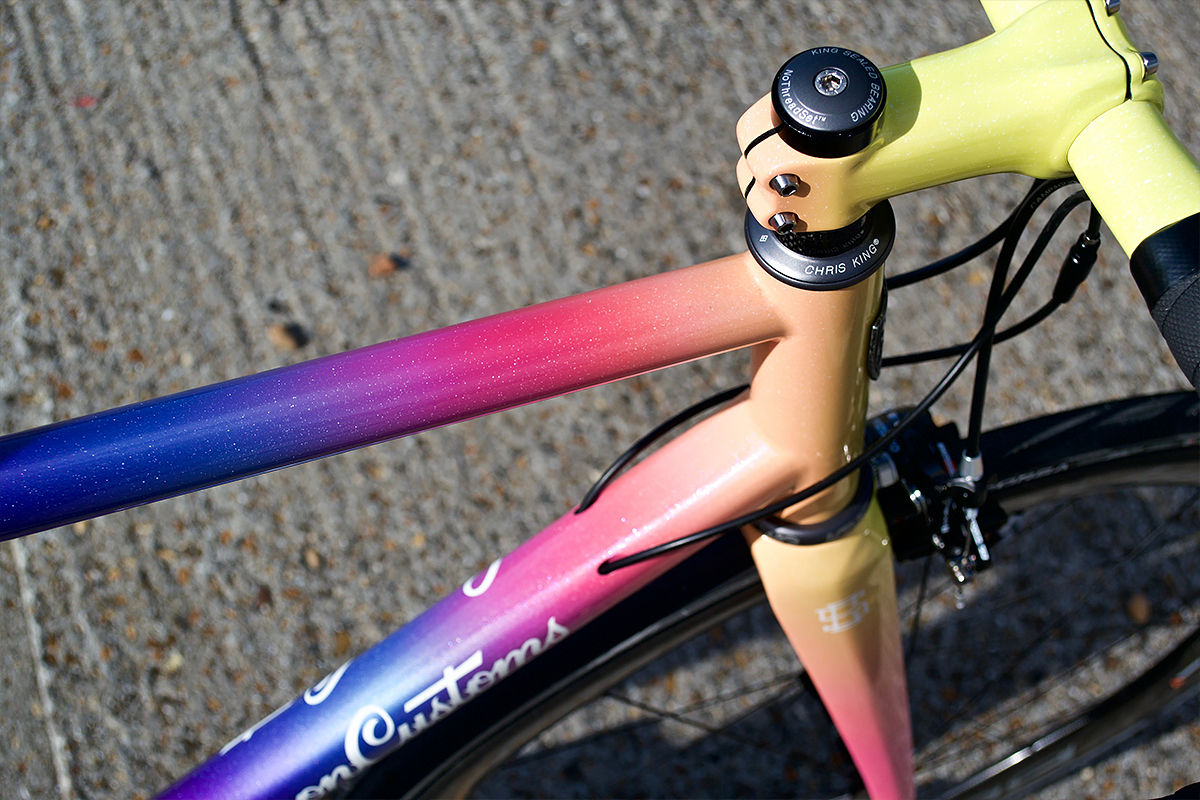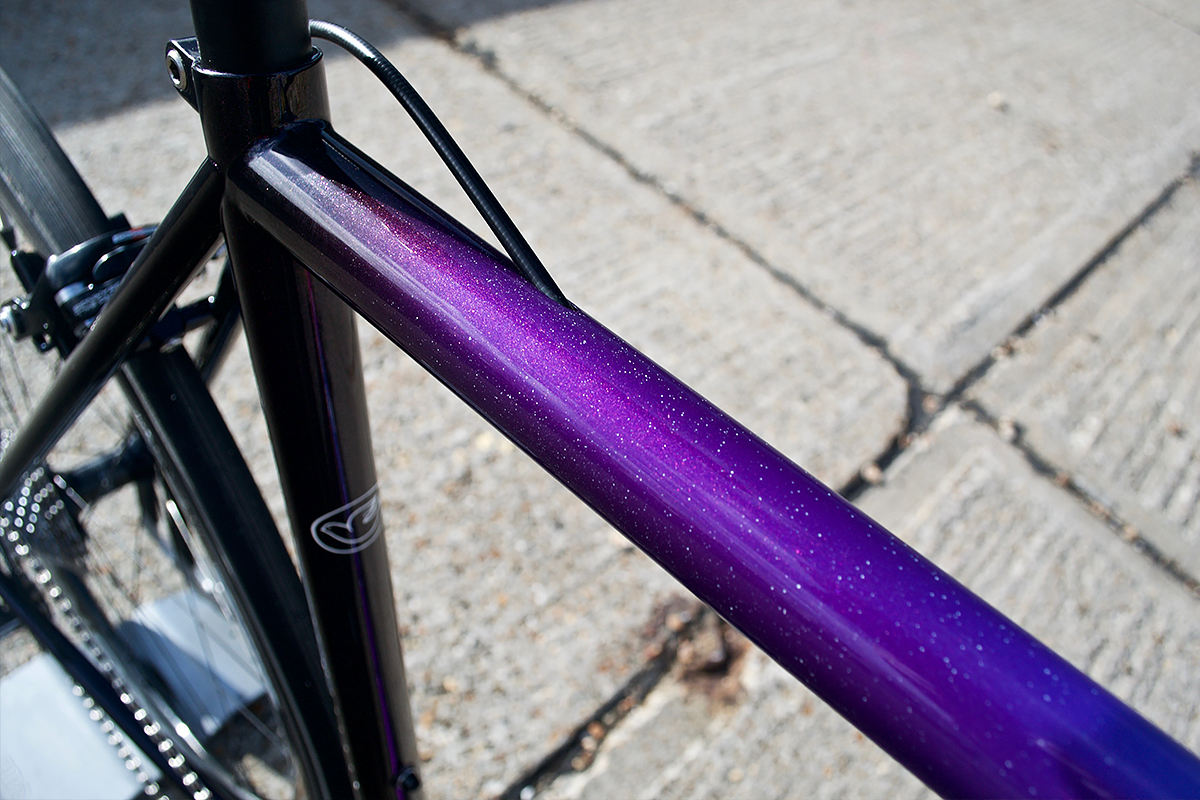 PROJECT: SPOON CUSTOMS GALAXY
BUILDER: Spoon Customs
FINISH: As you know, galaxy finishes have been done over and over. Andy was looking for a twist on the popular finish. Instead of going with a literal interpretation, we put together something with a little more structure that still references the wild and vibrant colours.
Effectively, this finish is a six colour fade starting with the yellow at the front, then the peach, then the pink, next blue, on to purple and finally into the black. The colours at the front of the bike are 'flat' and as we move toward the back, we introduce colour products with much more metallic depth and dynamic.
Across the front end of the bike, there is a white splatter/speckle and throughout the entire finish is a Tropical Glitz Interstellar Pearl.
In passing, it's a bike with some fun fades... at close quarters there are deep, rich colours that blend and fade into one another like gas masses in outer space.
This was one of the finishes to grace Andy's stand at Bepoked this year and was without doubt, a highlight of the show.
[images via Spoon Bicycles]