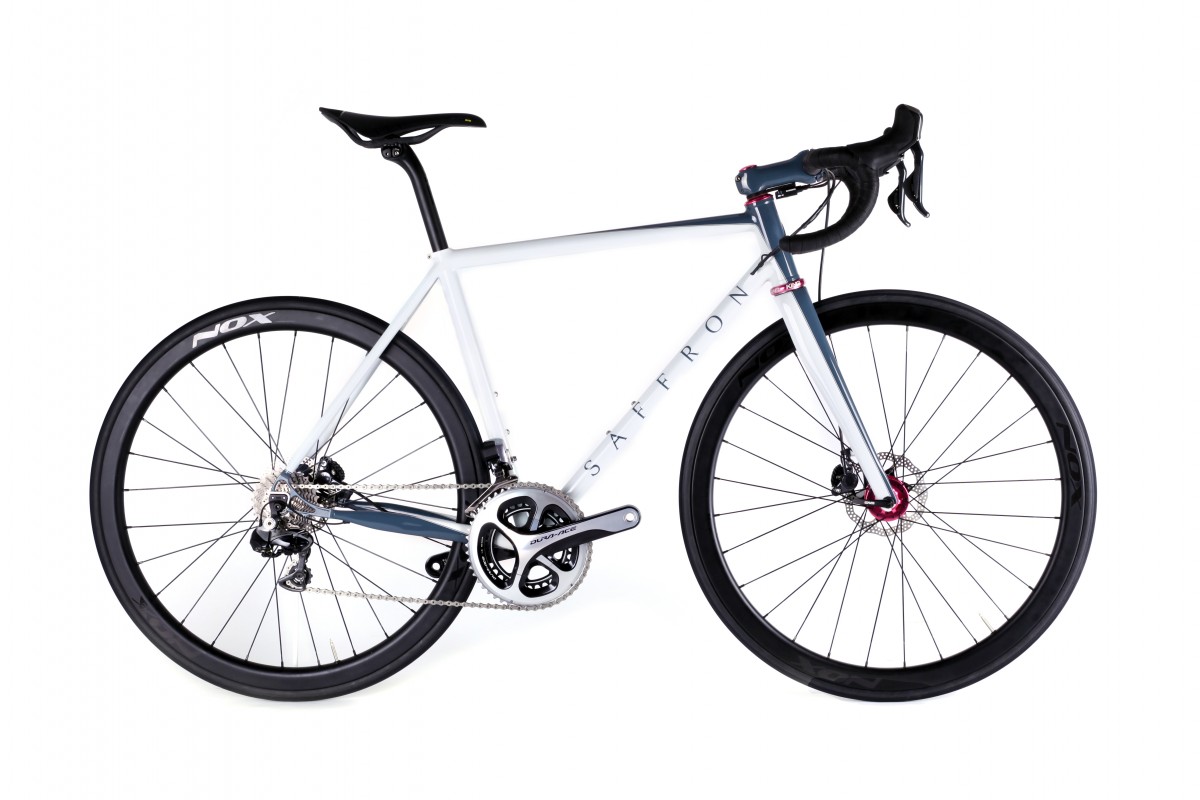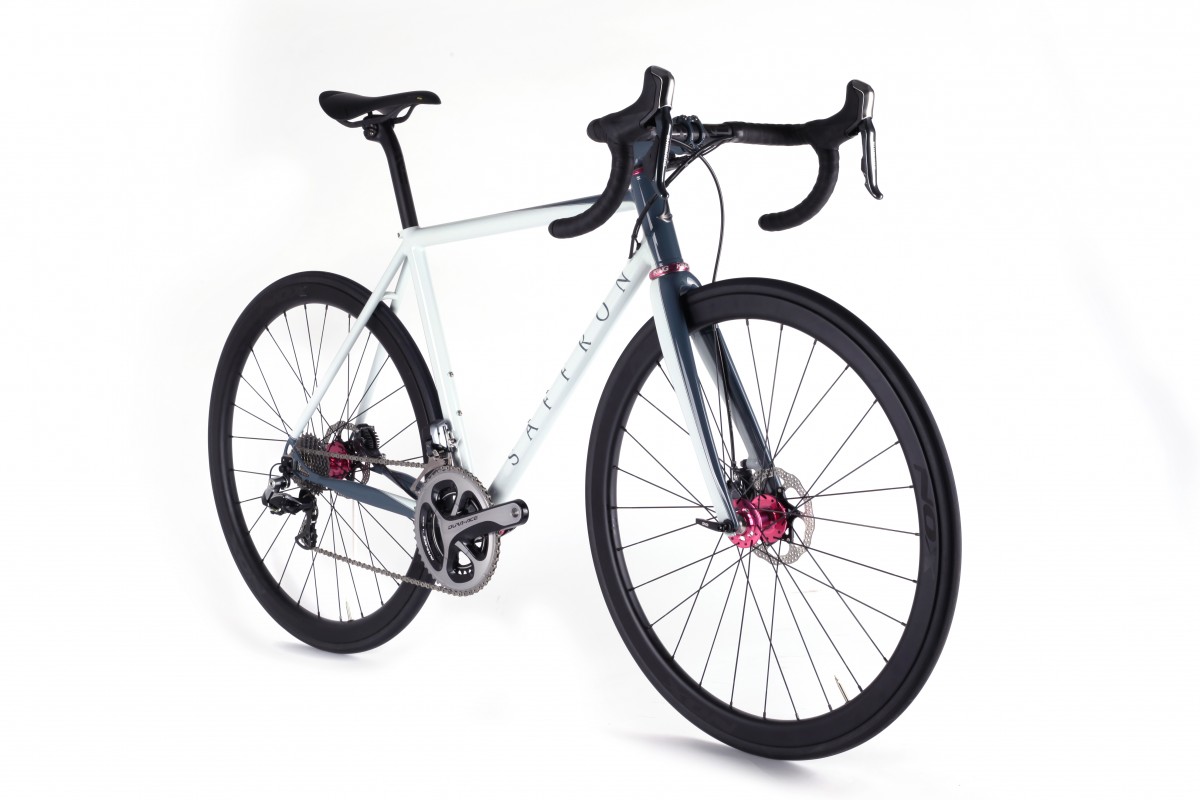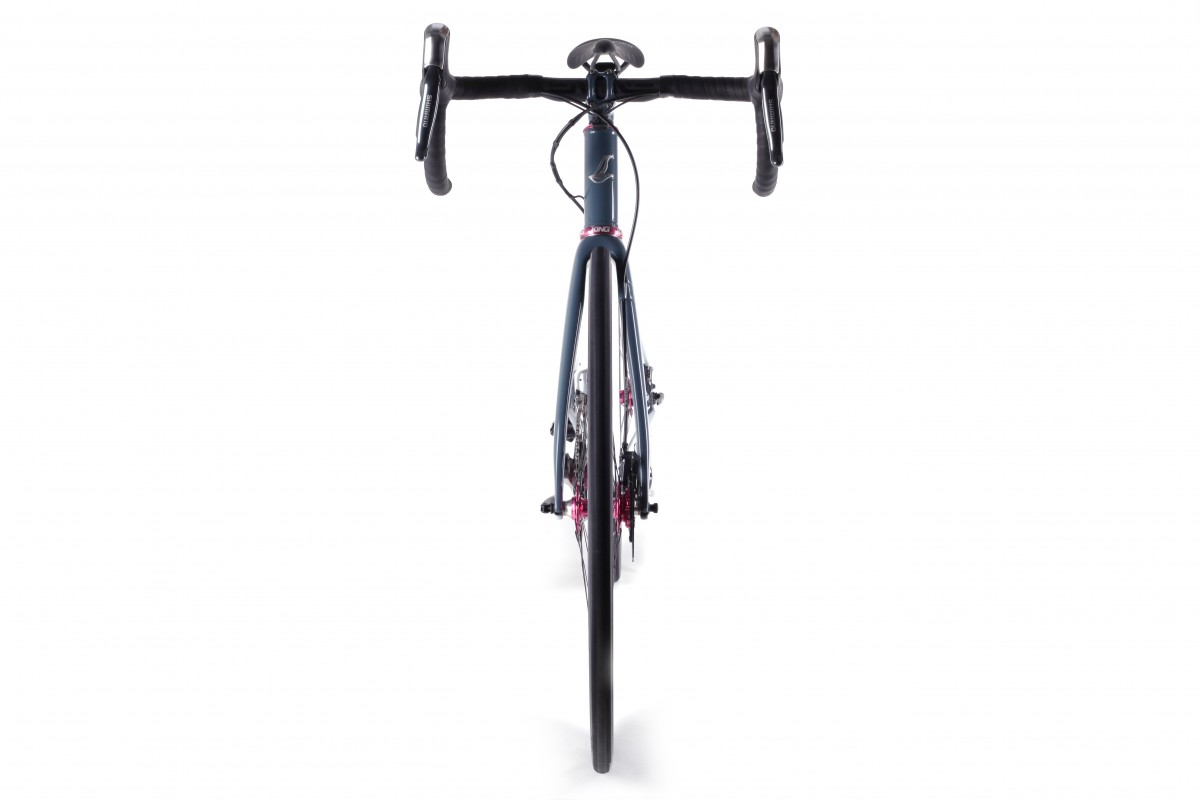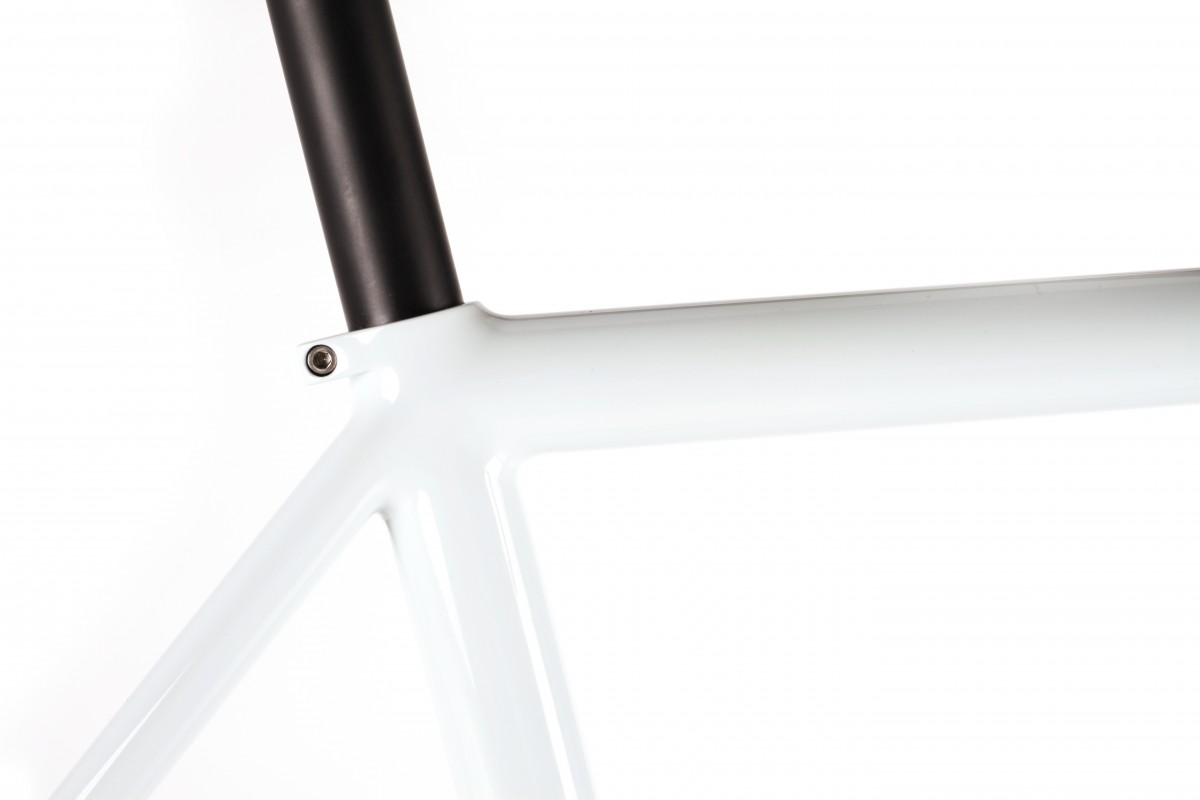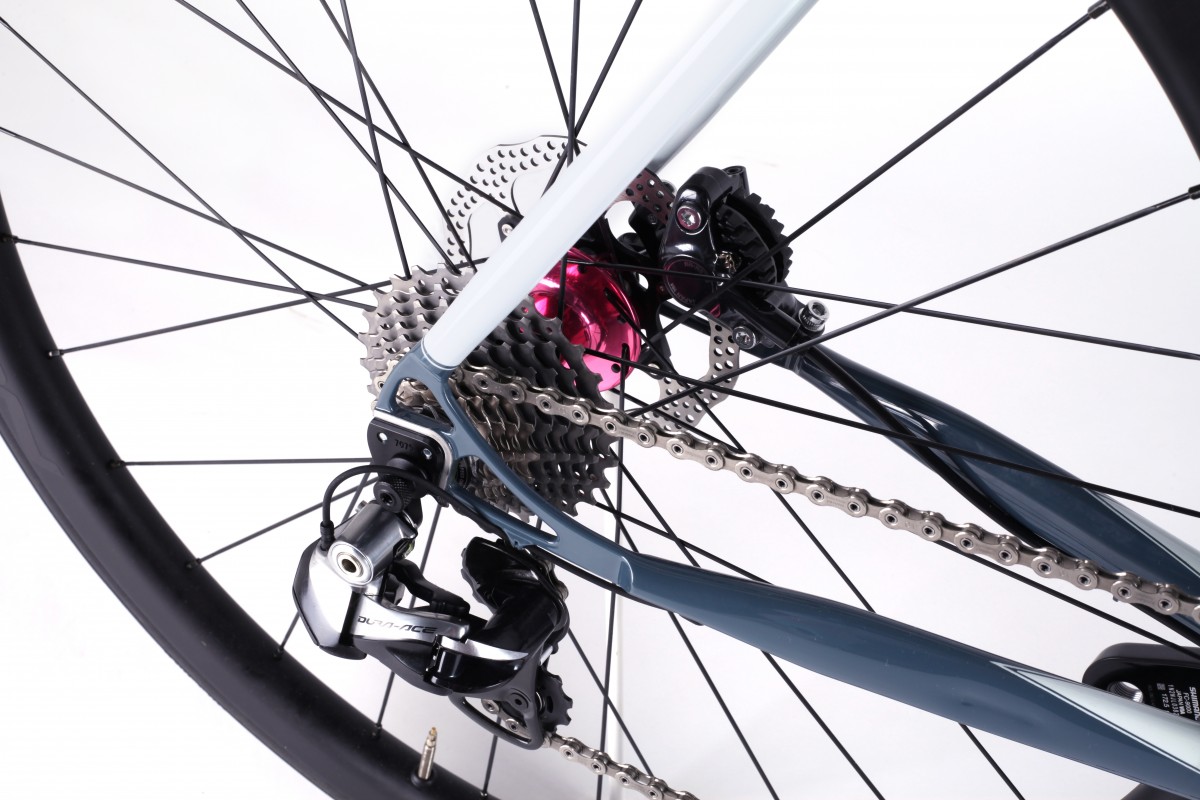 PROJECT: Saffron Living Room Bike
BUILDER: Saffron Frameworks
FINISH: This is another finish that appears straightforward from a distance but up close reveals a crisp, well executed pinstripe that travels from the fork ends, up the headtube and resolves in a point on the toptube. Two subtle colours, a cream and a grey-blue are unfussy in their interaction. An Envestem has been colour matched to sit unnoticed in the scheme. The flourishes on this bike are provided by the Chris King components. Again, exposed stainless hardware and headbadge are included as you'd expect from a Saffron.
[Images via Saffron Frameworks]