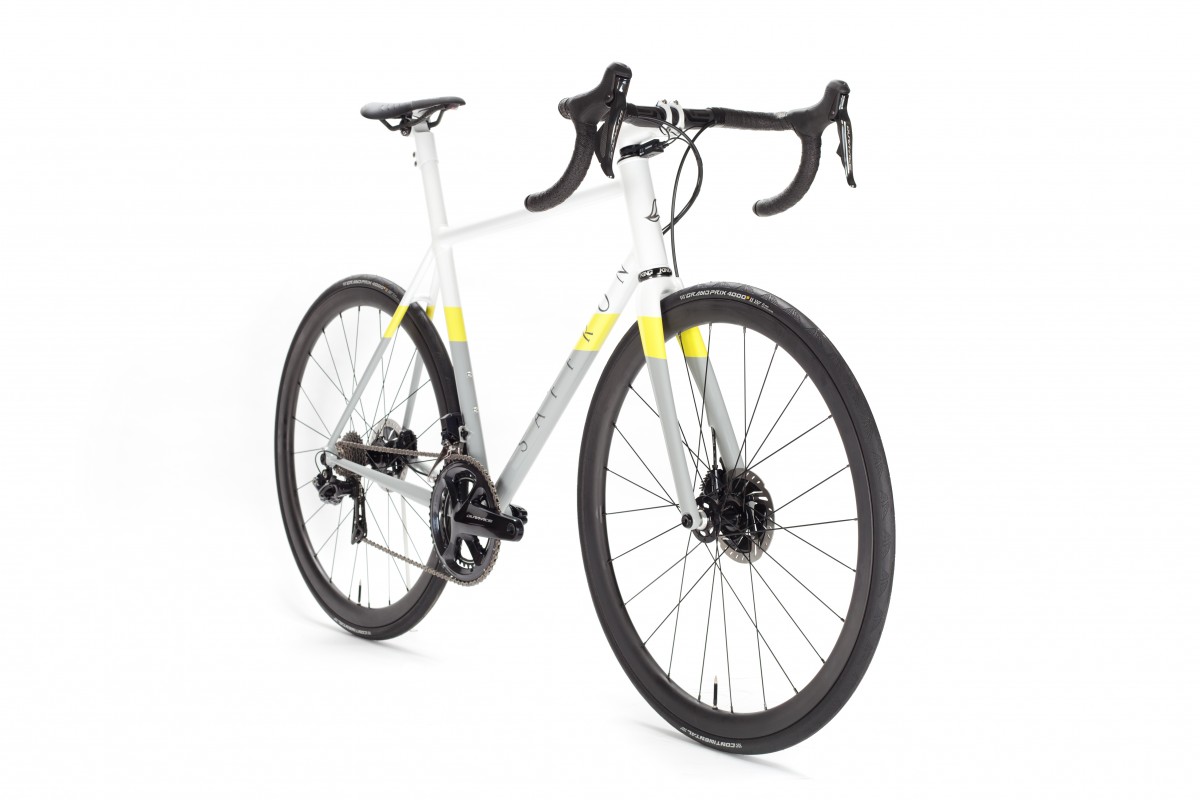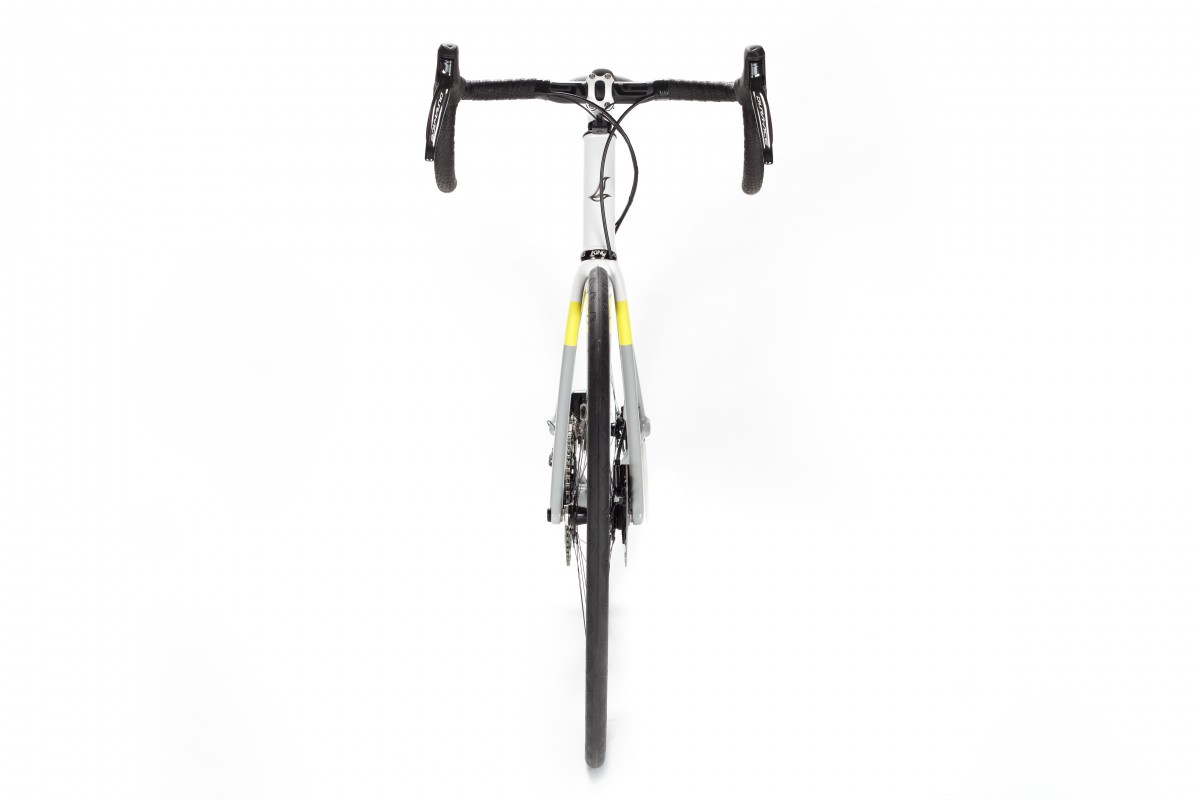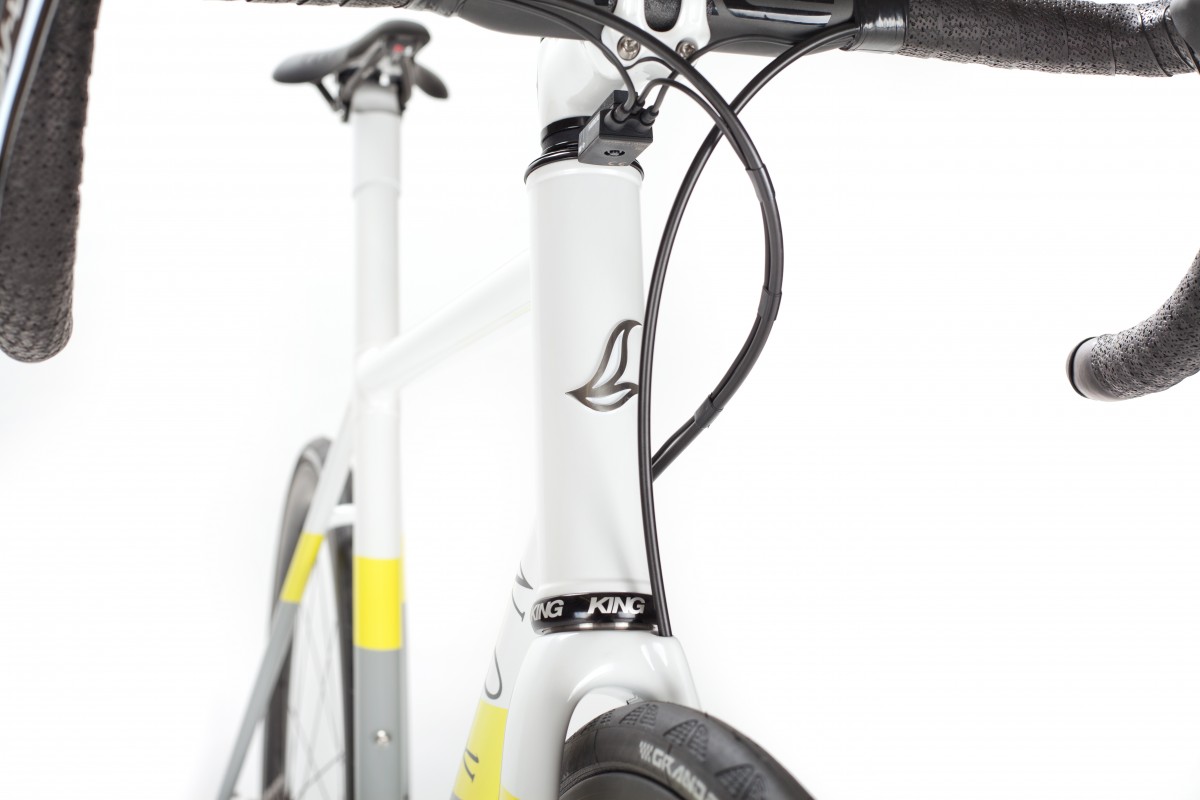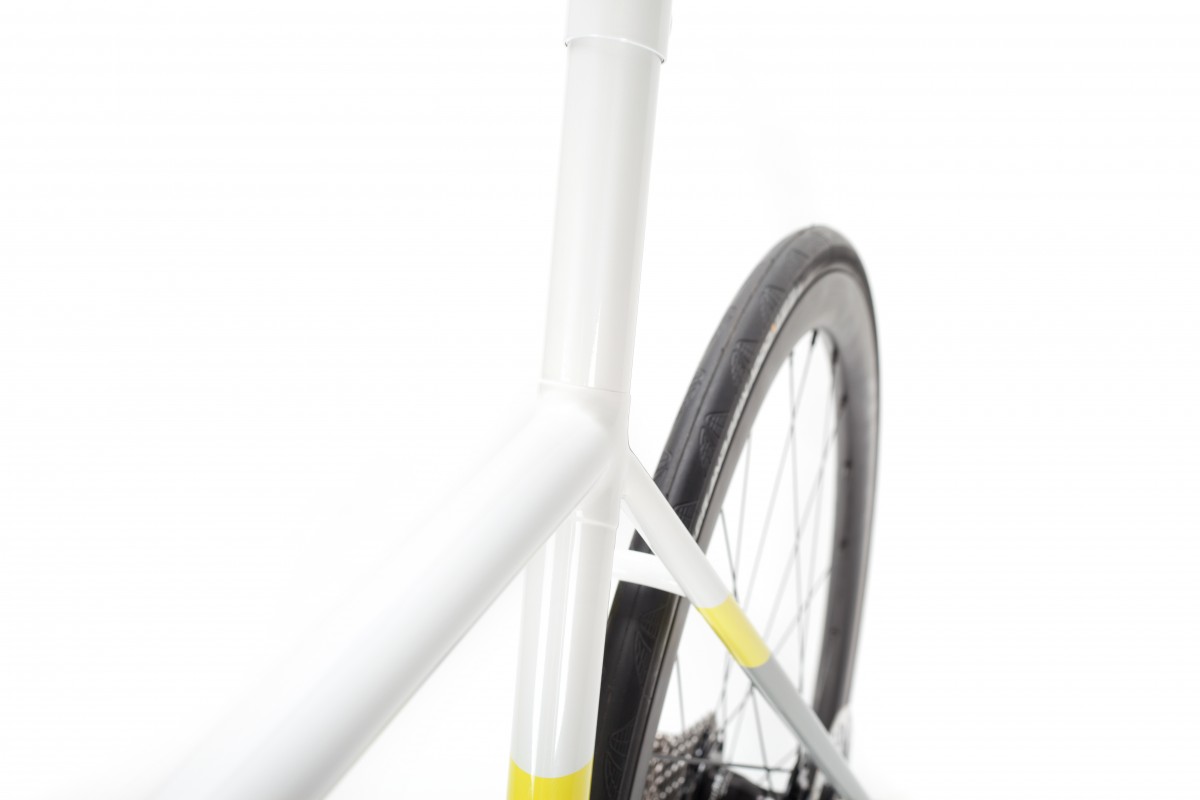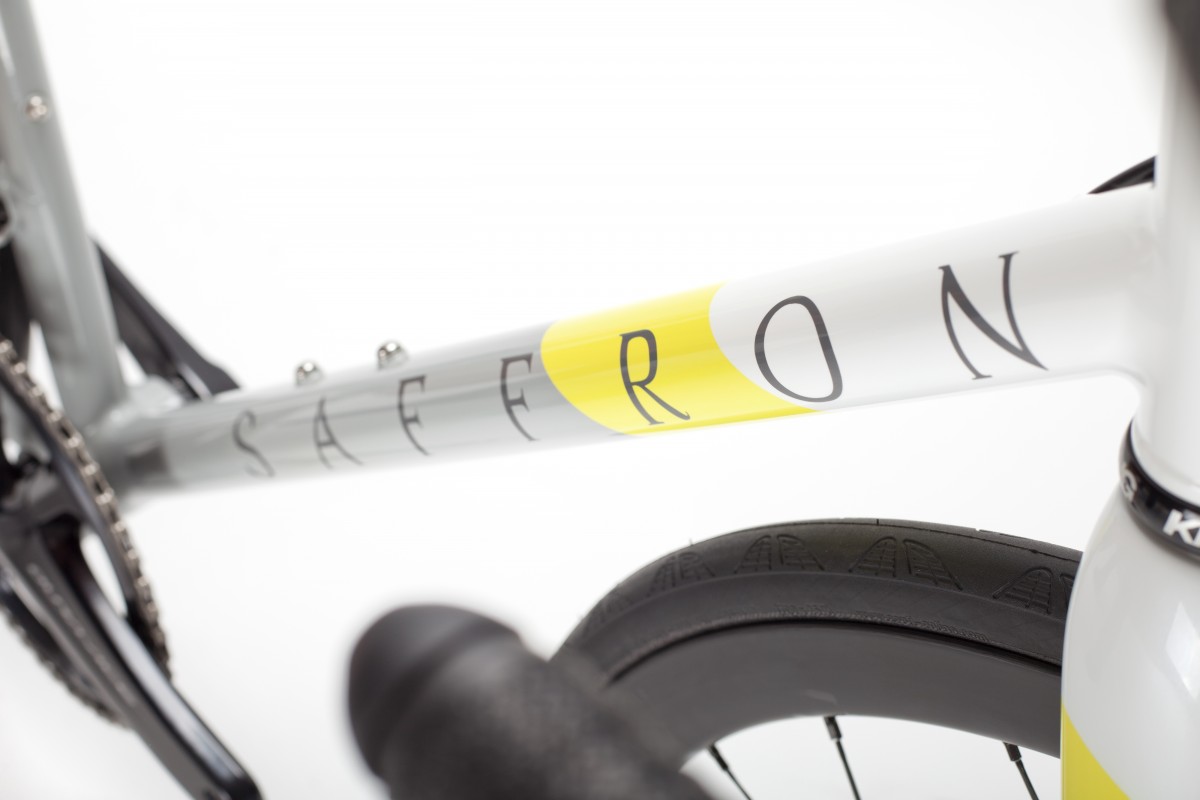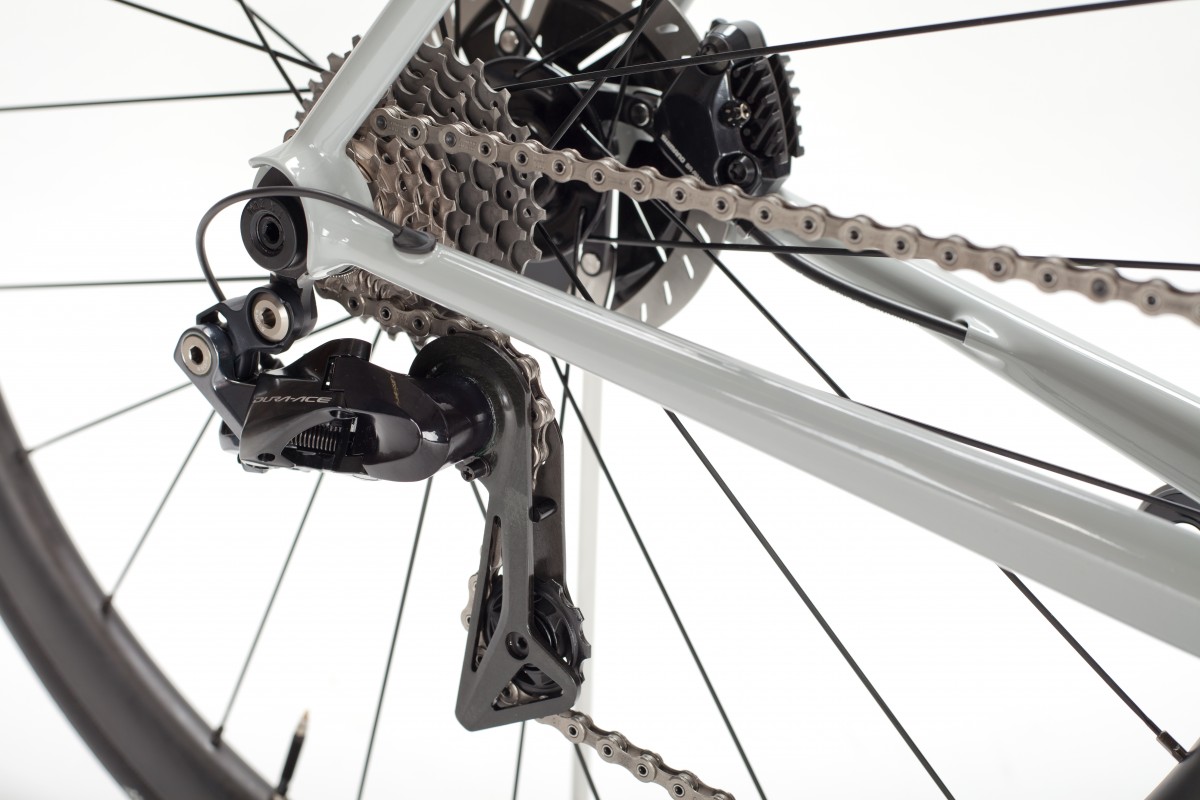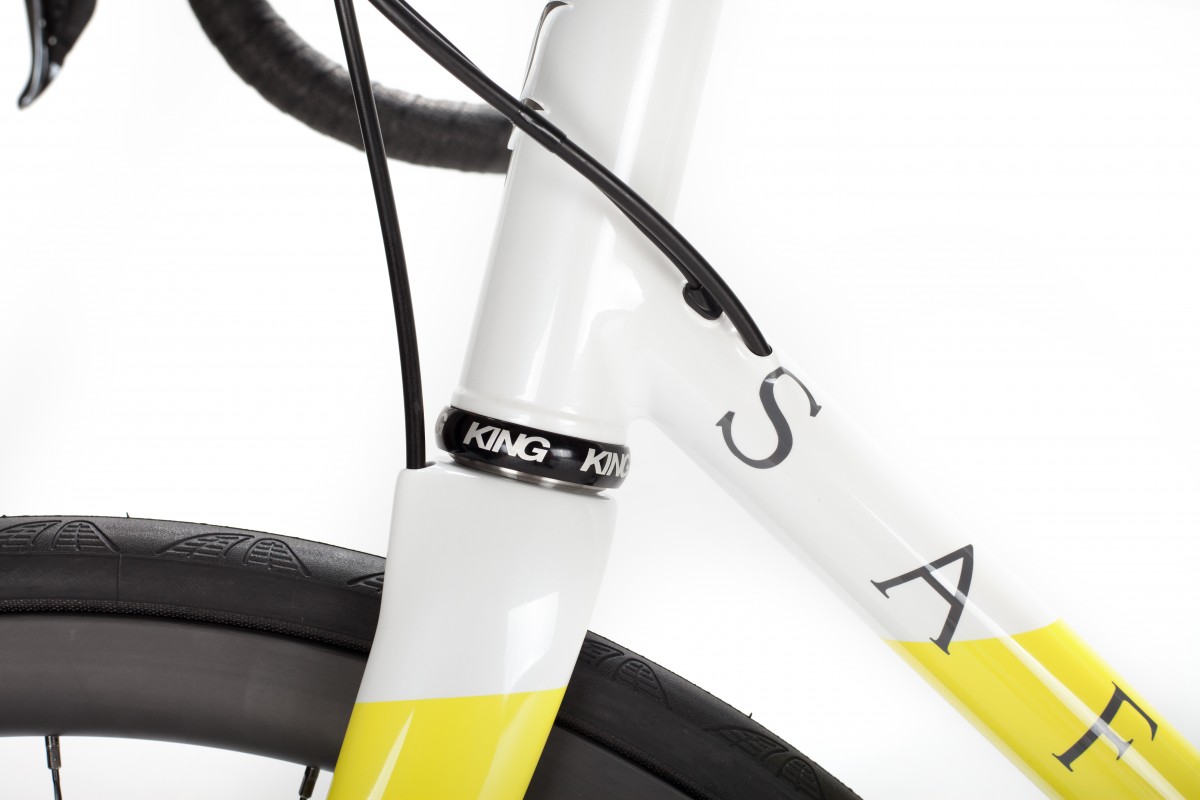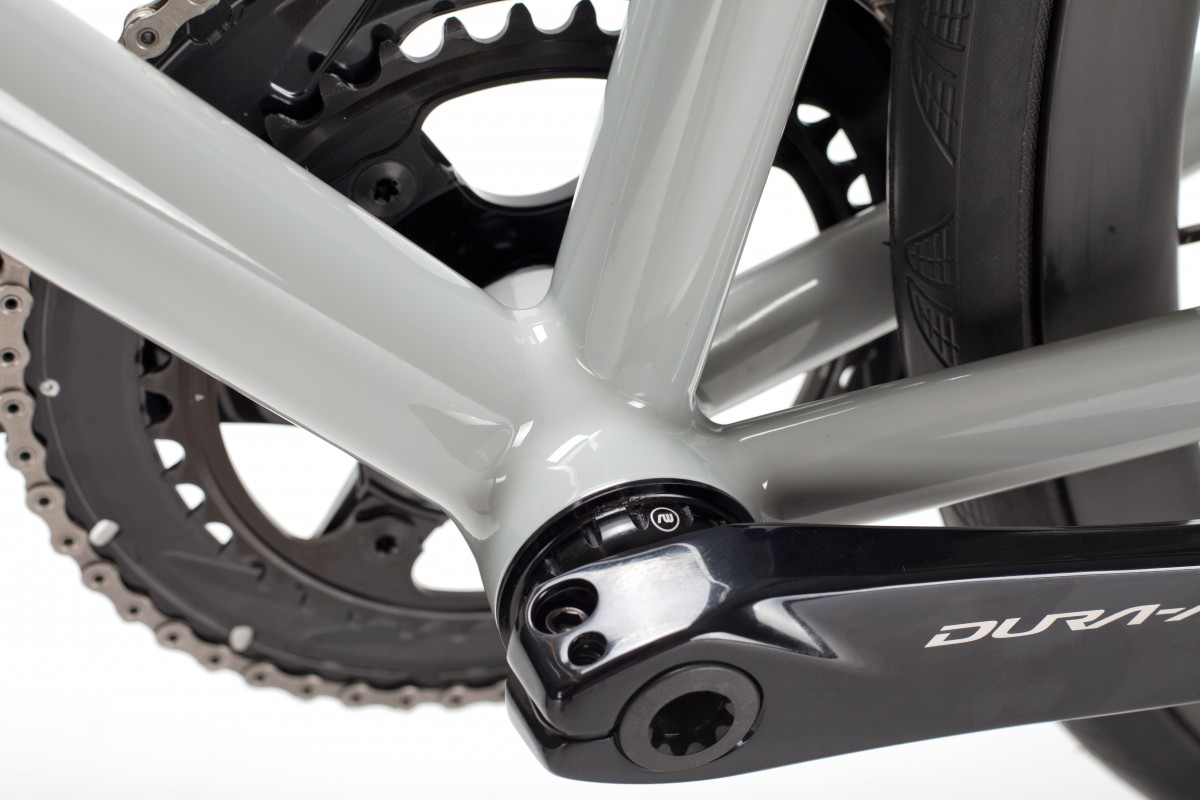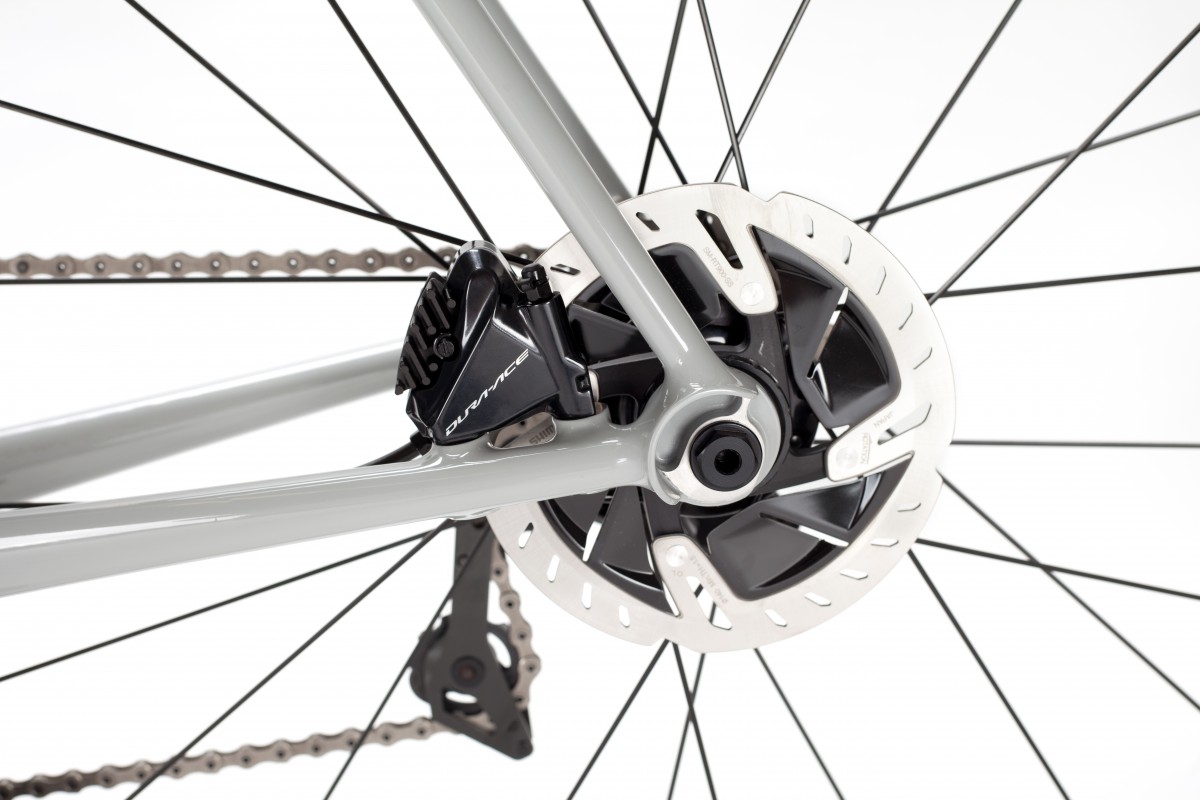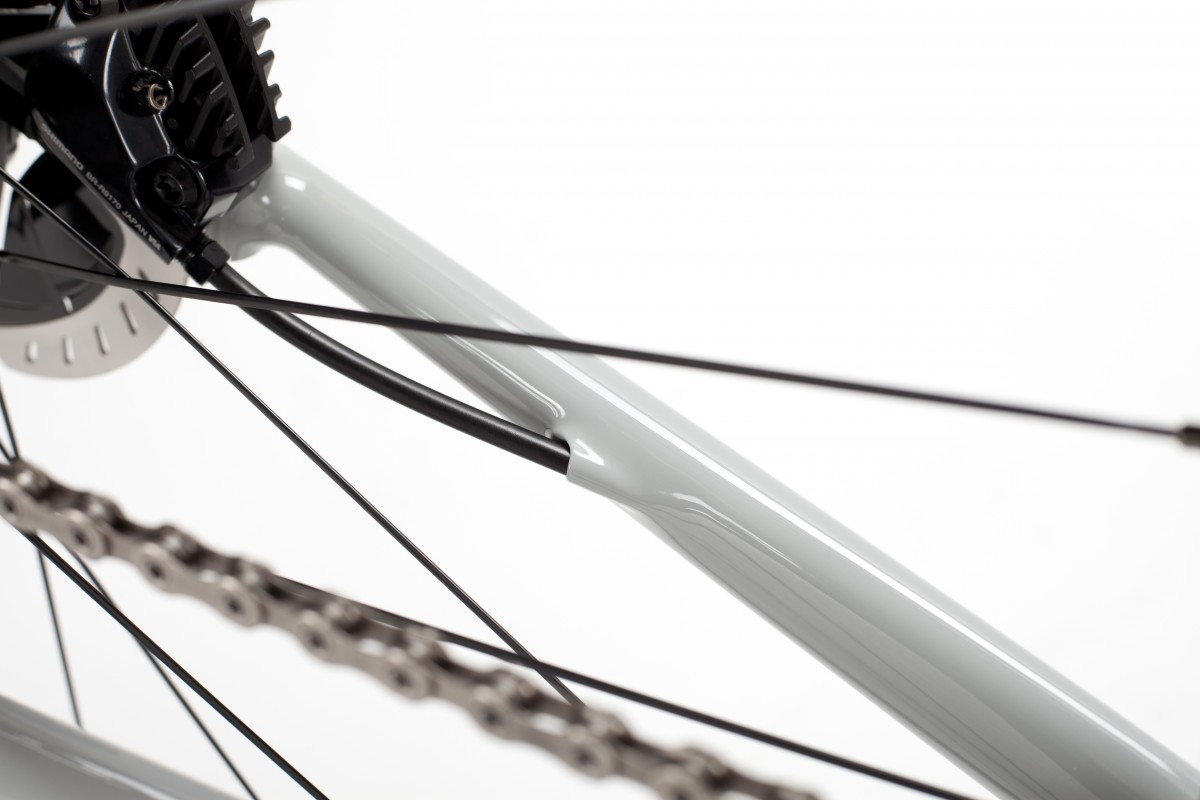 PROJECT: Saffron Stacked Colours
BUILDER: Saffron Frameworks
FINISH: This type of vertically stacked colour block scheme isn't uncommon in the custom cycling world; it's a stock finish for some brands. Given the clean, modern aesthetic, you can see why it's a popular layout.
Behind this minimal four colour design, is a deceptively technical masking process...
At CCW, we utilise, dummy axles to get the bike angled correctly; a 3d printed headset blank to get the stack height right and laser spirit levels to map out the lines for masking to ensure that the colour transitions are perfect across the bike. Then for each junction from colour to colour, we create a unique chevron paint mask which gives us a perfectly straight and seamless edge around every tube and fork blade.
The colour references are from the RAL Classic swatch book, with a very subtle pearl finish over the white.
A colour-matched seat mast topper and stem tie the whole thing together.
Our favourite touch with this finish is the lone letter 'R' perfectly framed in the block of yellow colour on the drive side downtube branding.
[Images via Saffron Frameworks]