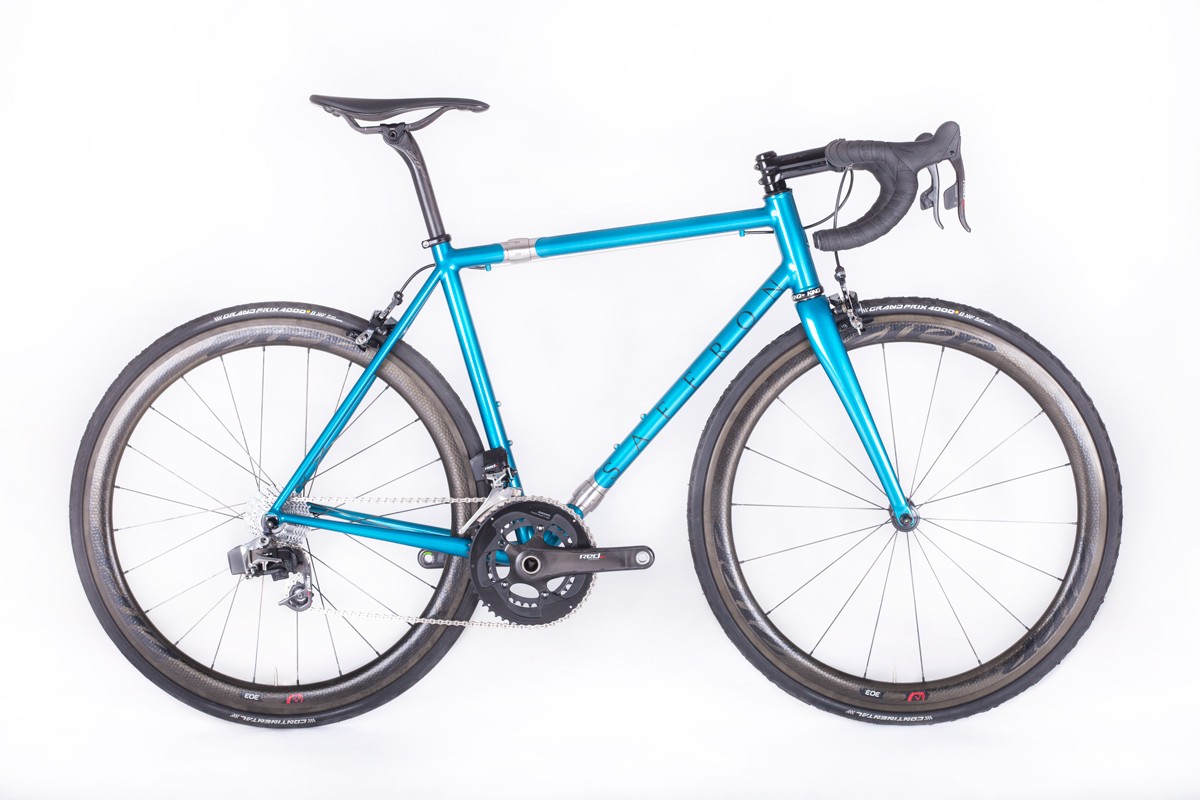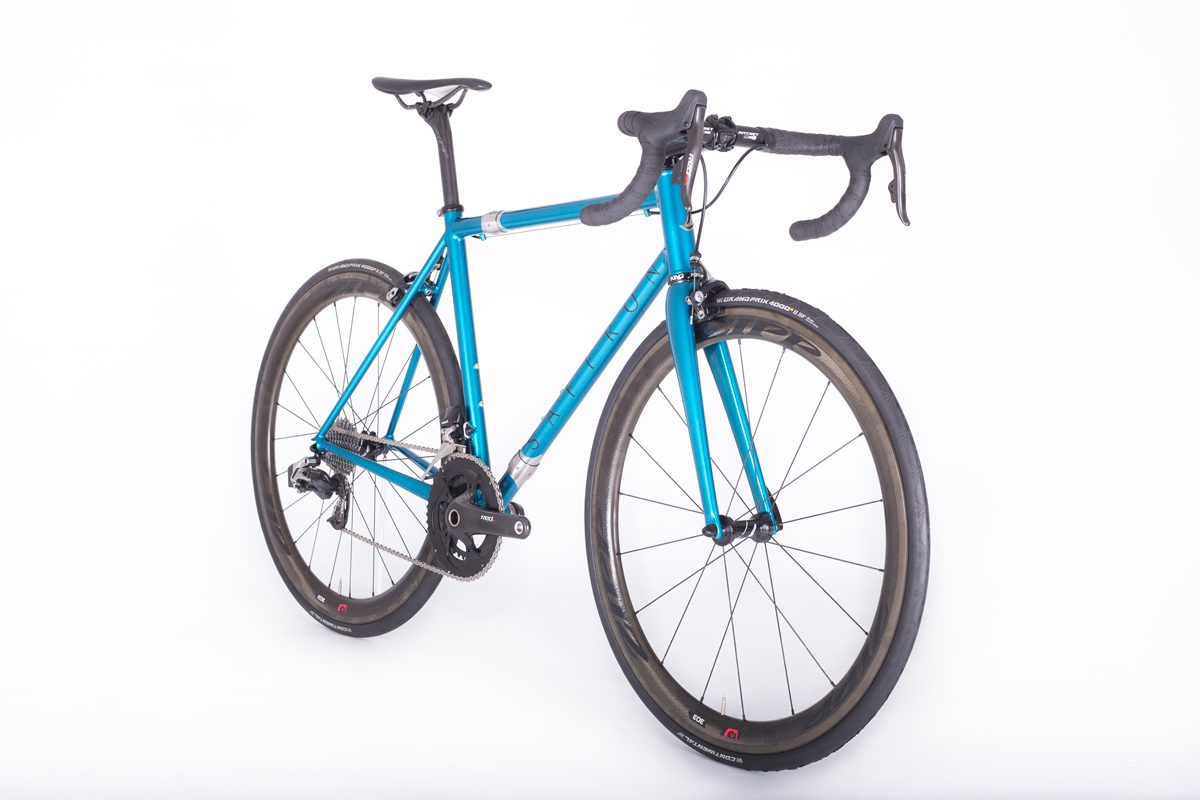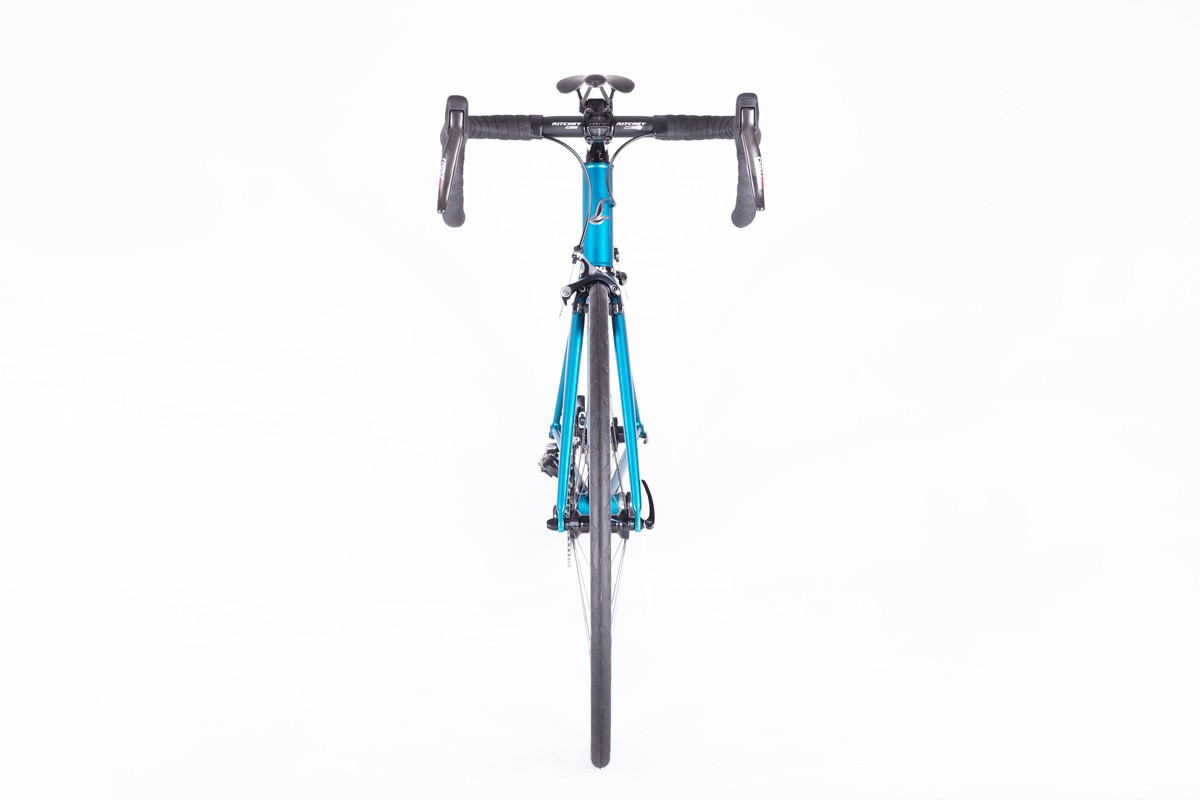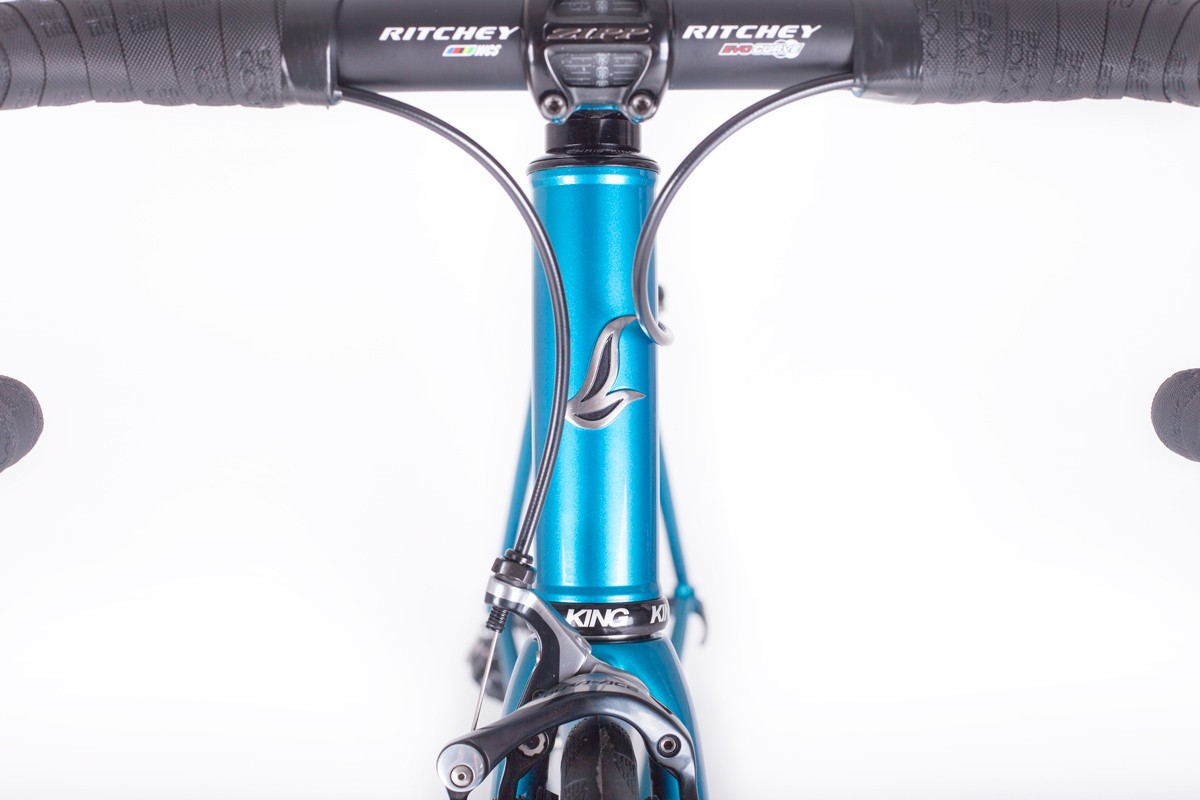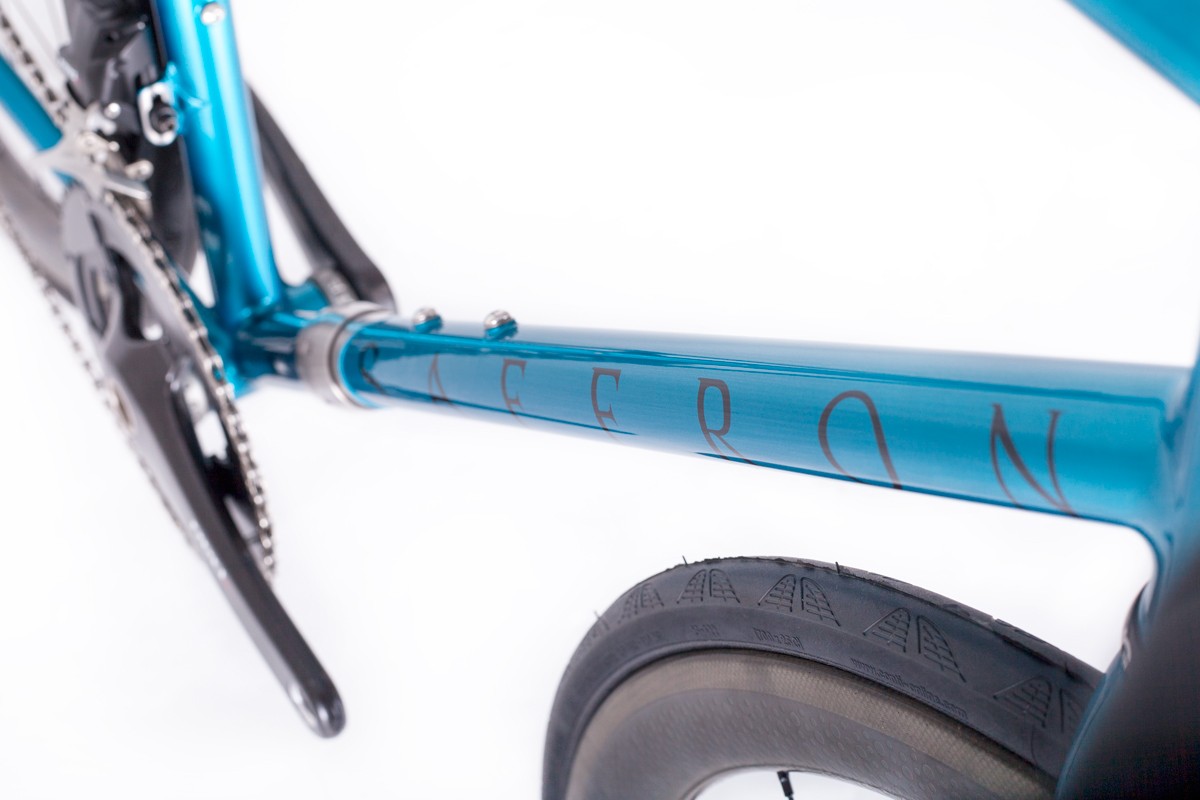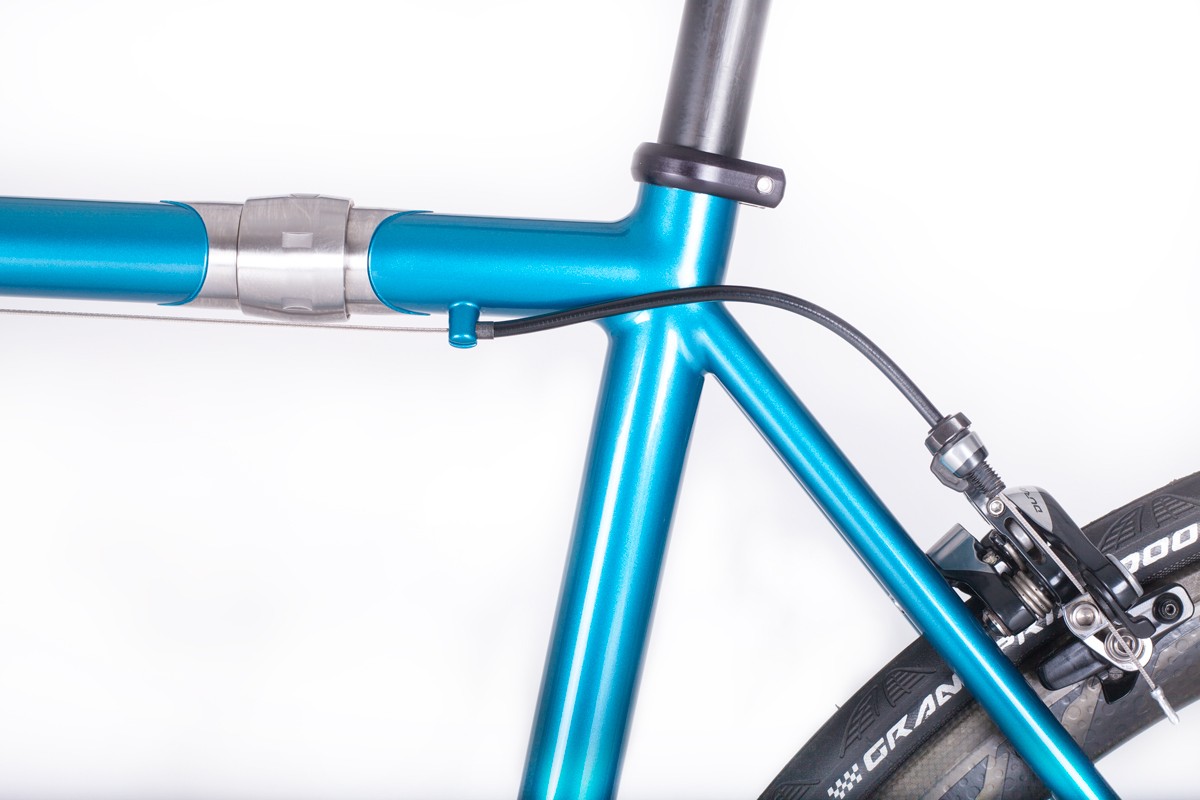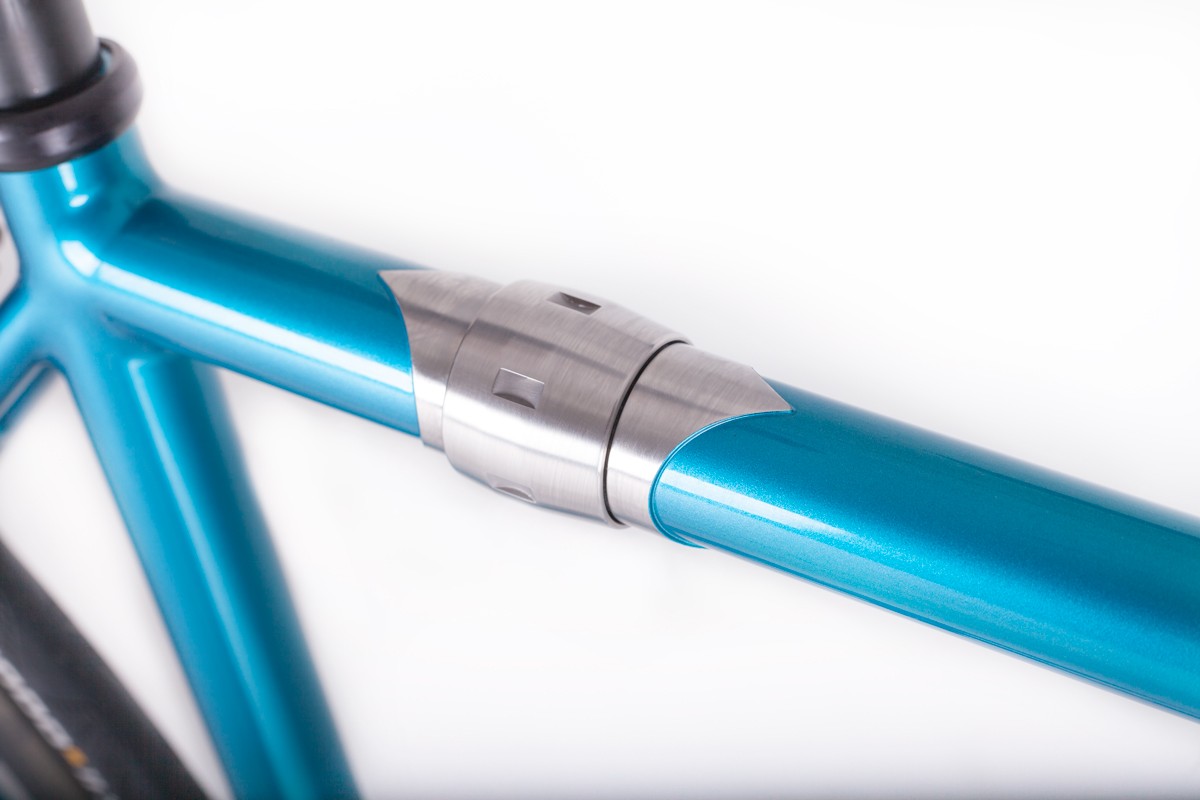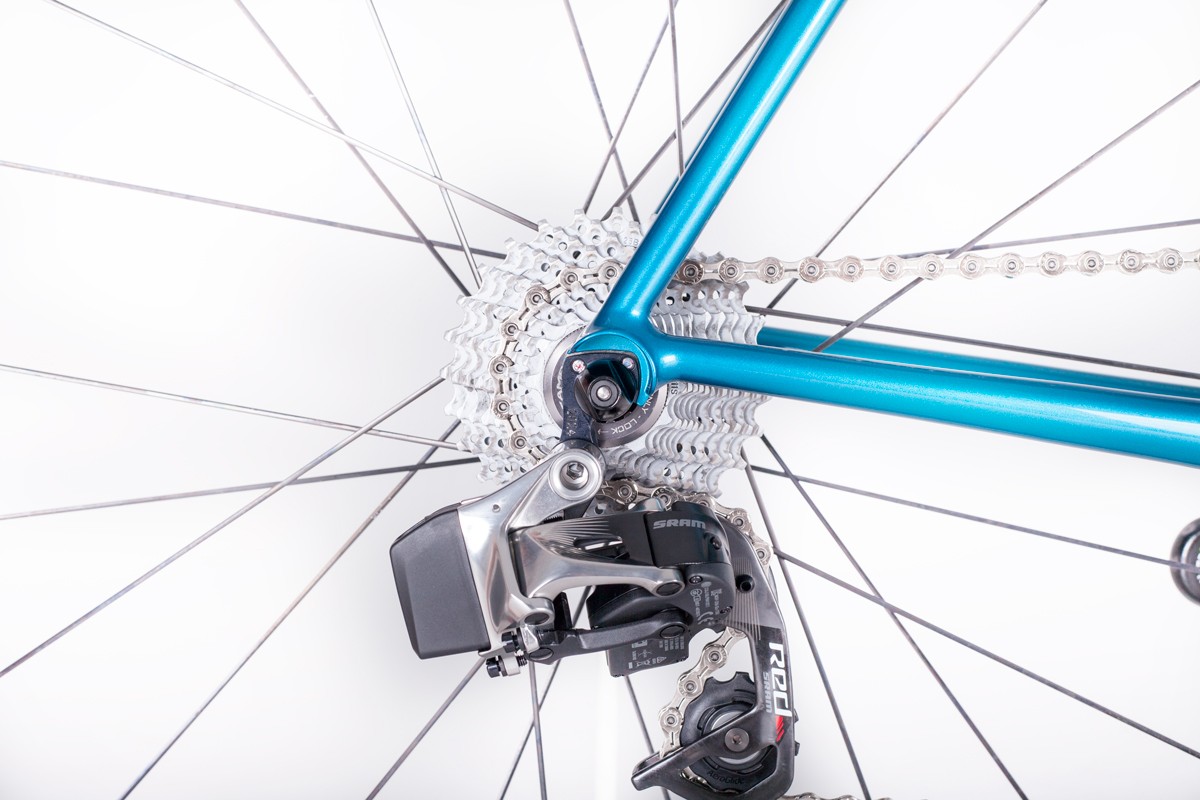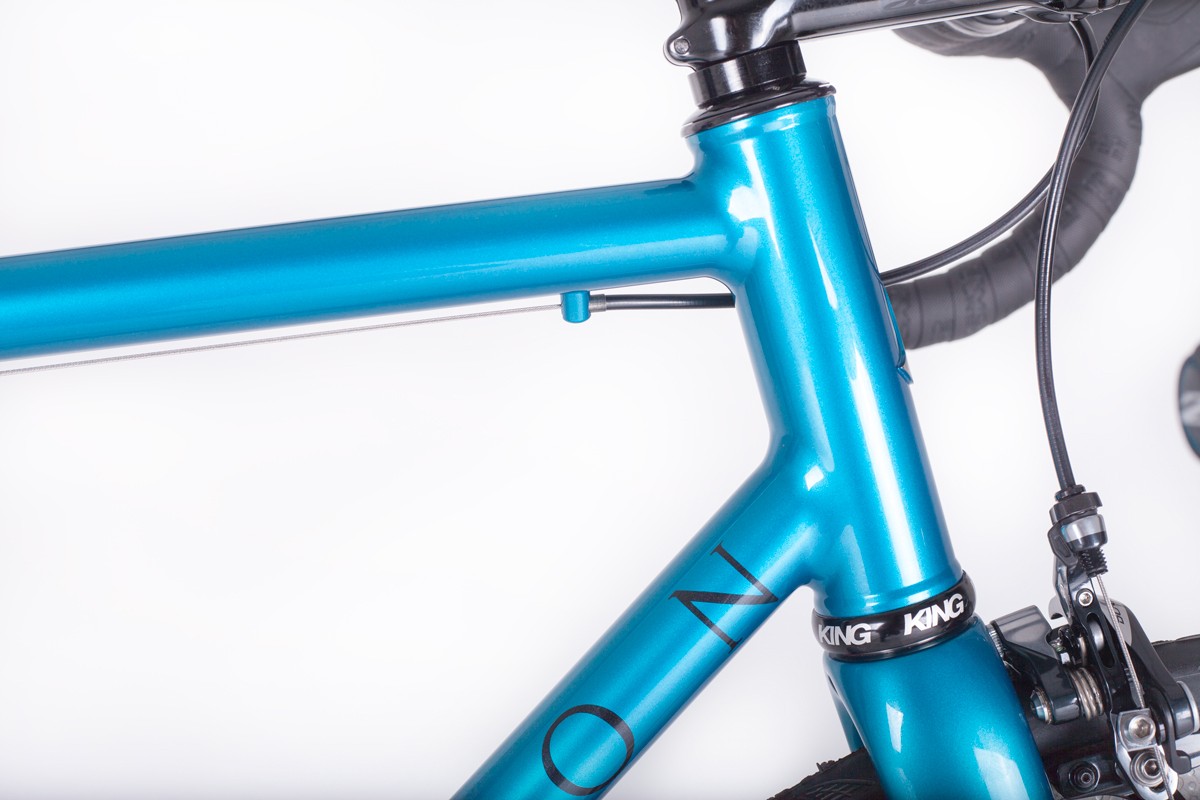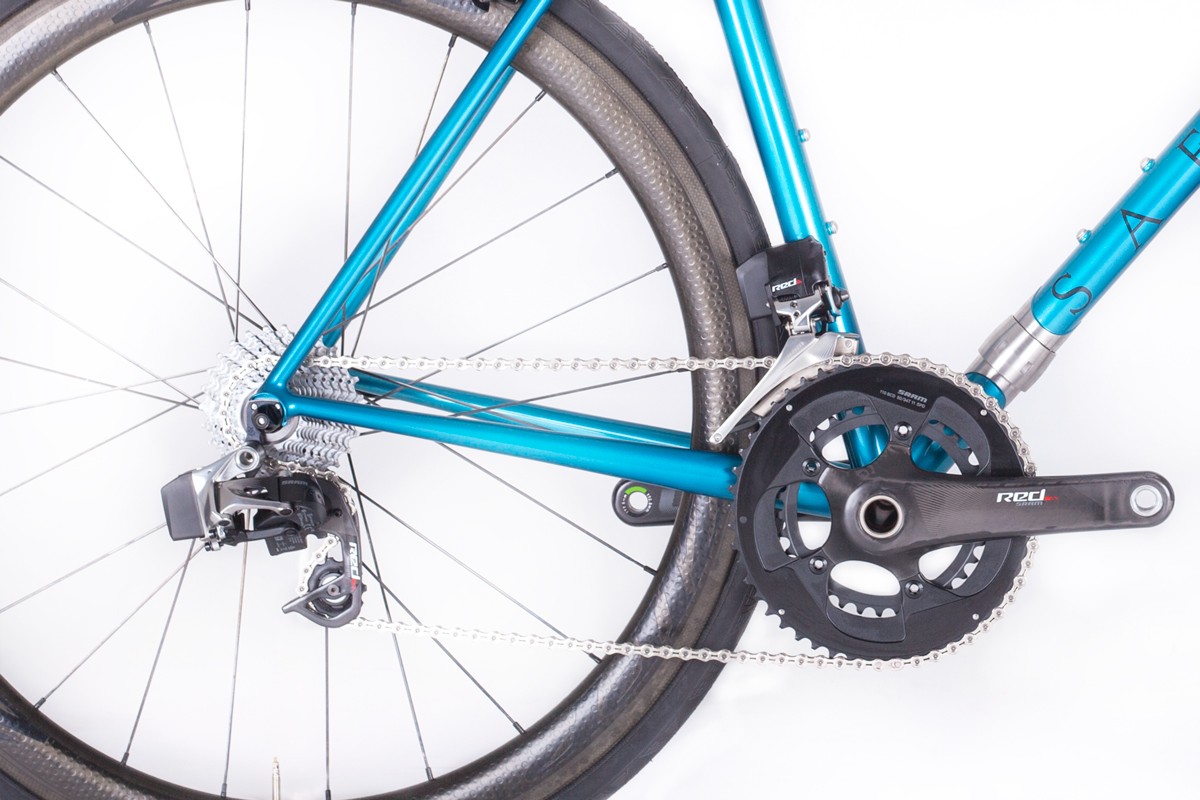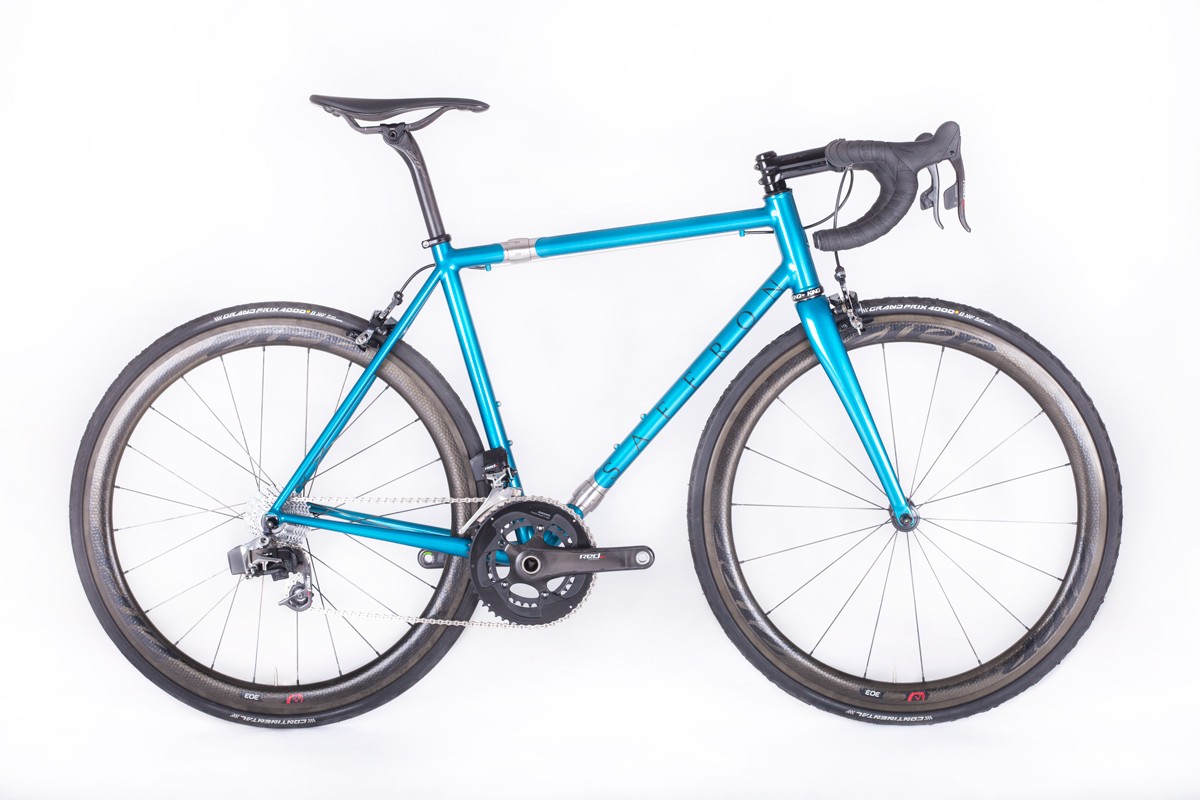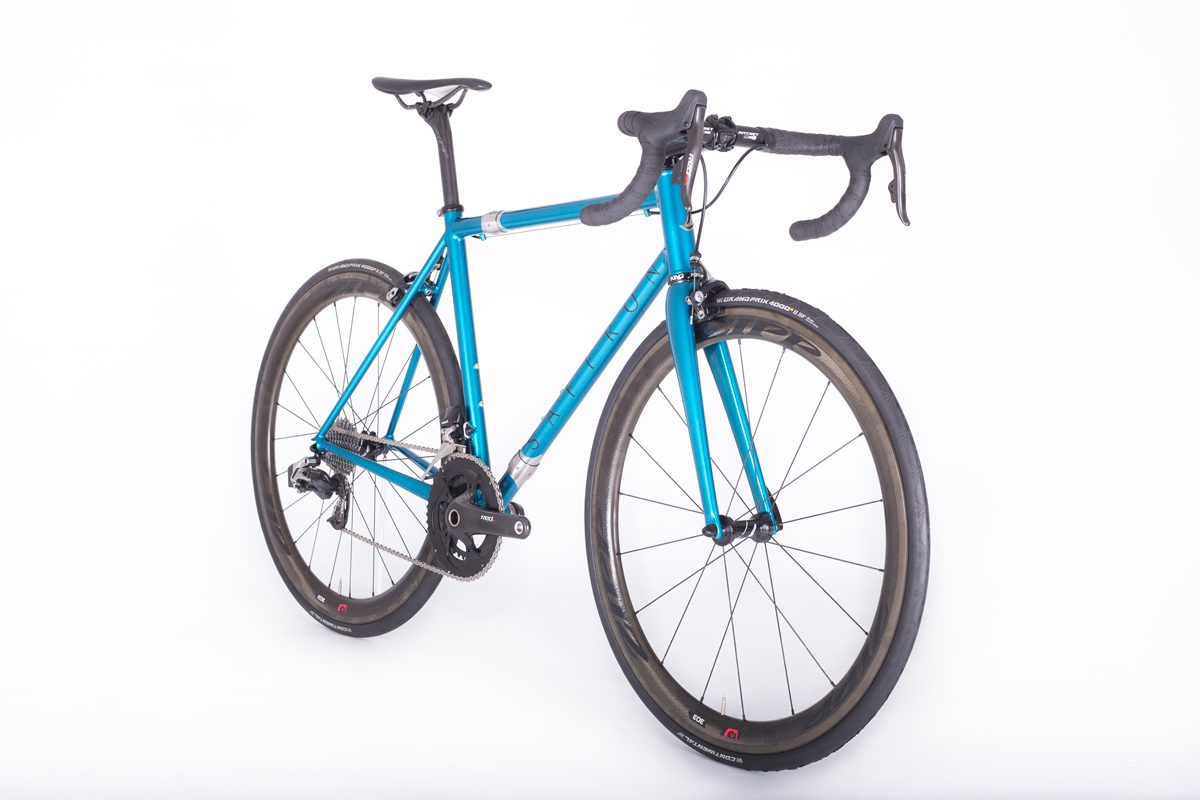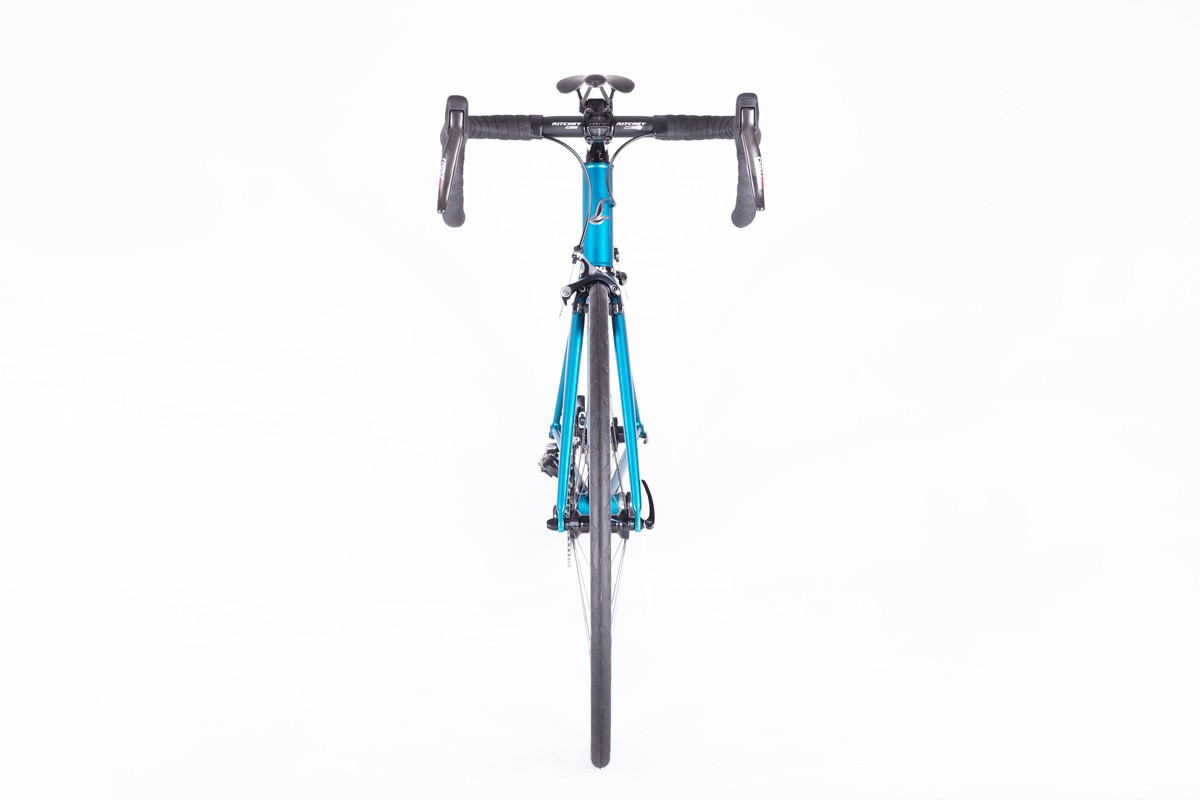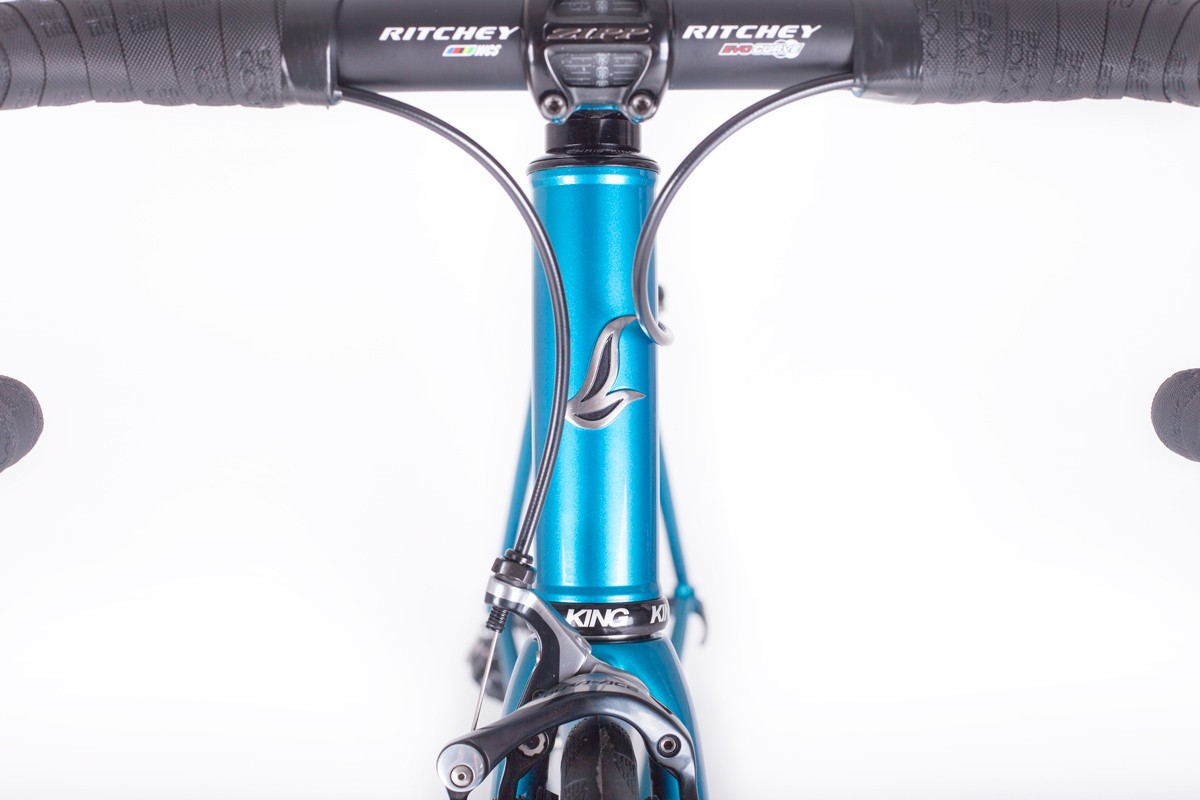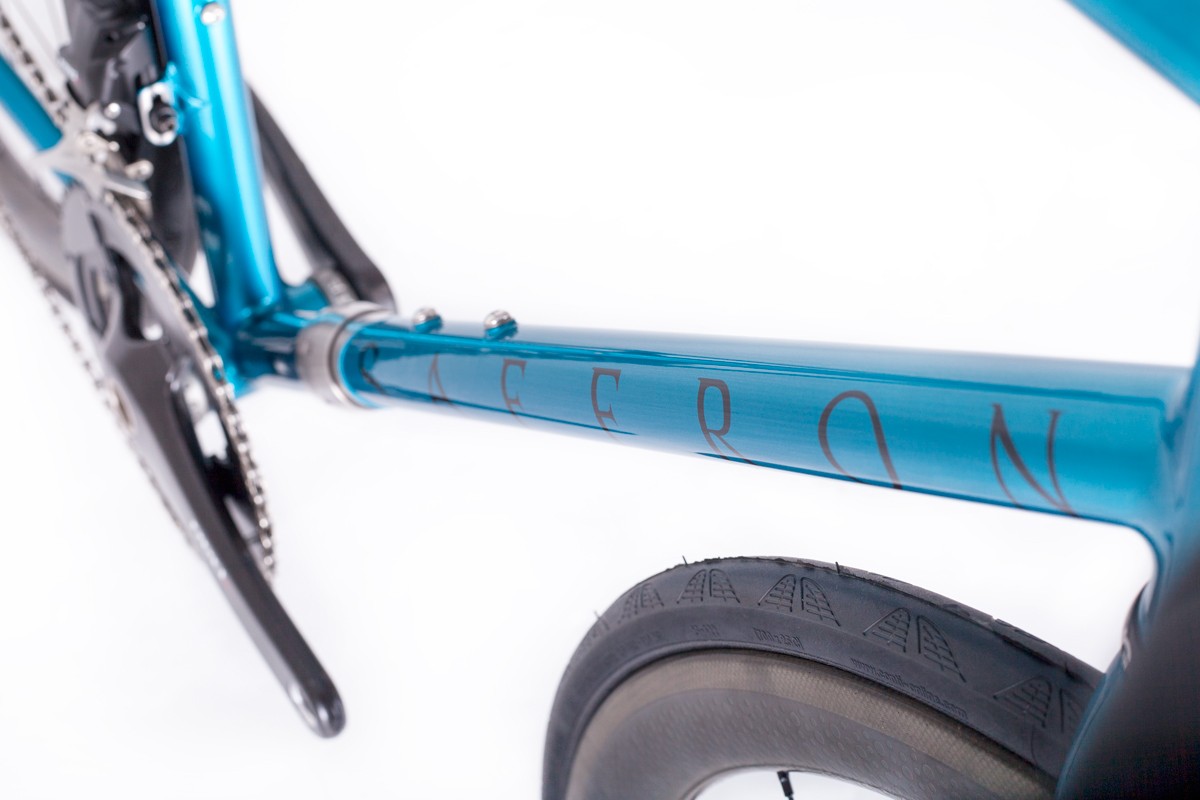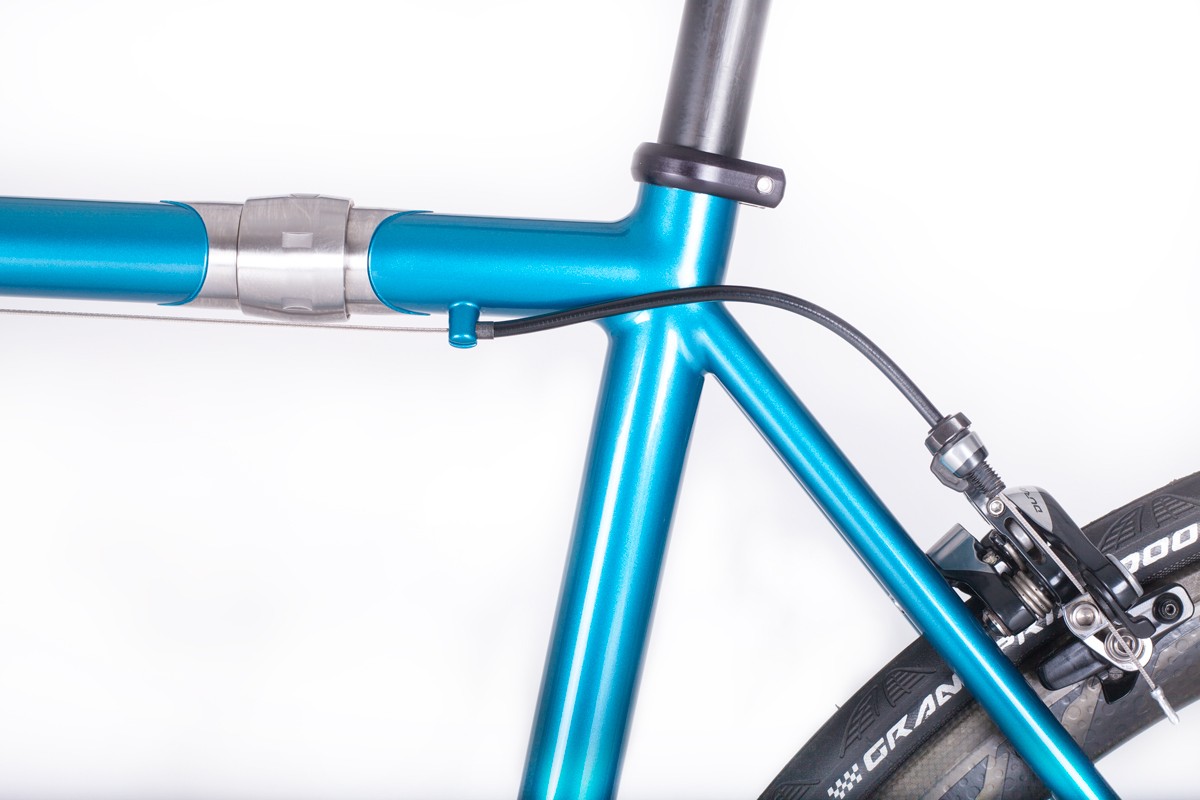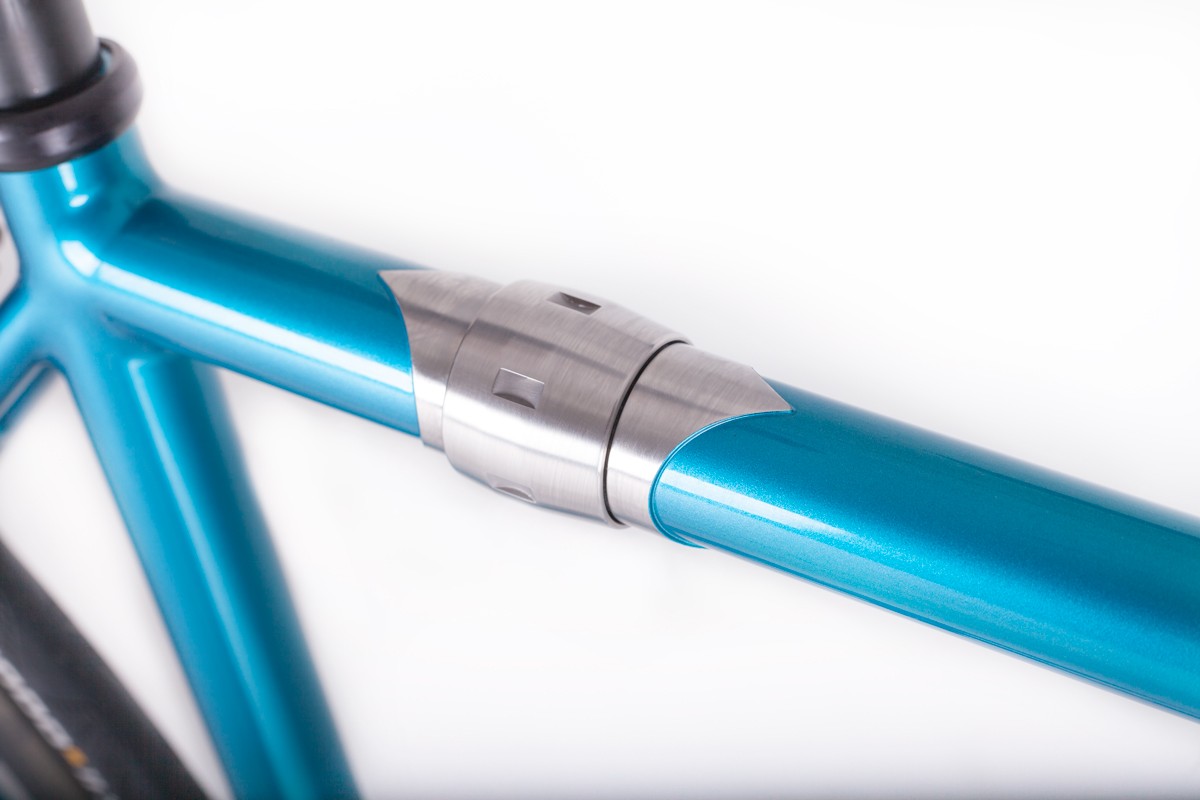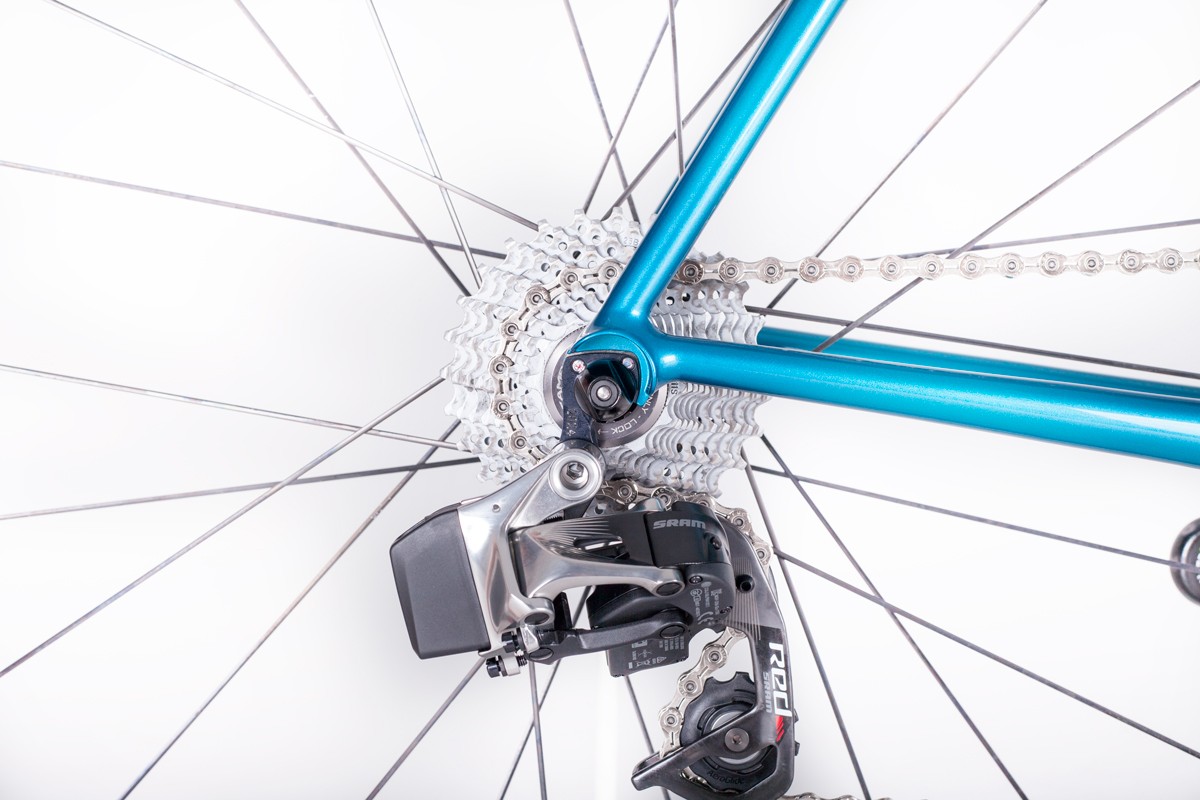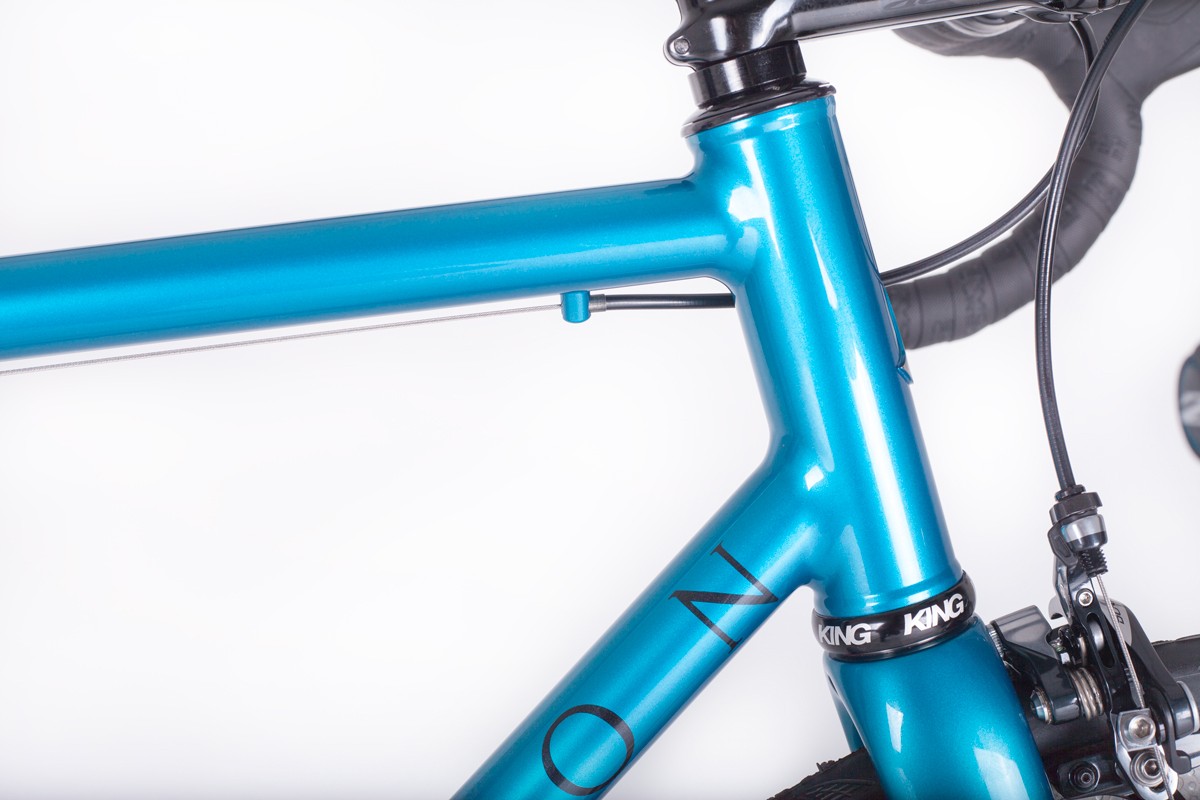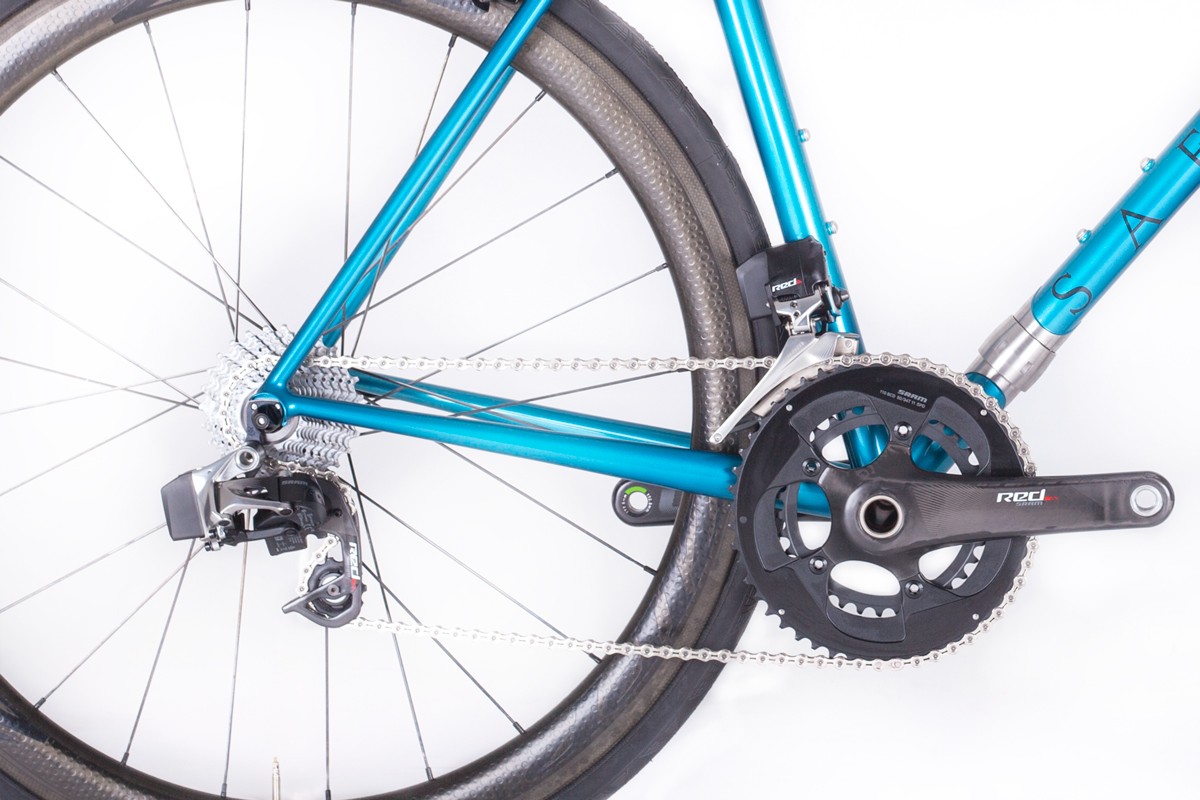 PROJECT: Saffron Coupling Bike
BUILDER: Saffron Frameworks
FINISH: There aren't many finishes more straightforward than a single colour frame with a second colour graphic and that's what we're dealing with here.

BMW Snapper Rocks Blue with a contrasting custom grey for the graphics. That's it.

The main feature of this bike of course is the fact that is disassembles for travel so there's no need for any kind of novelty or flourish in the paintwork. The Saffron substrate with top-end custom build does all the talking.
[Images via Saffron Frameworks]