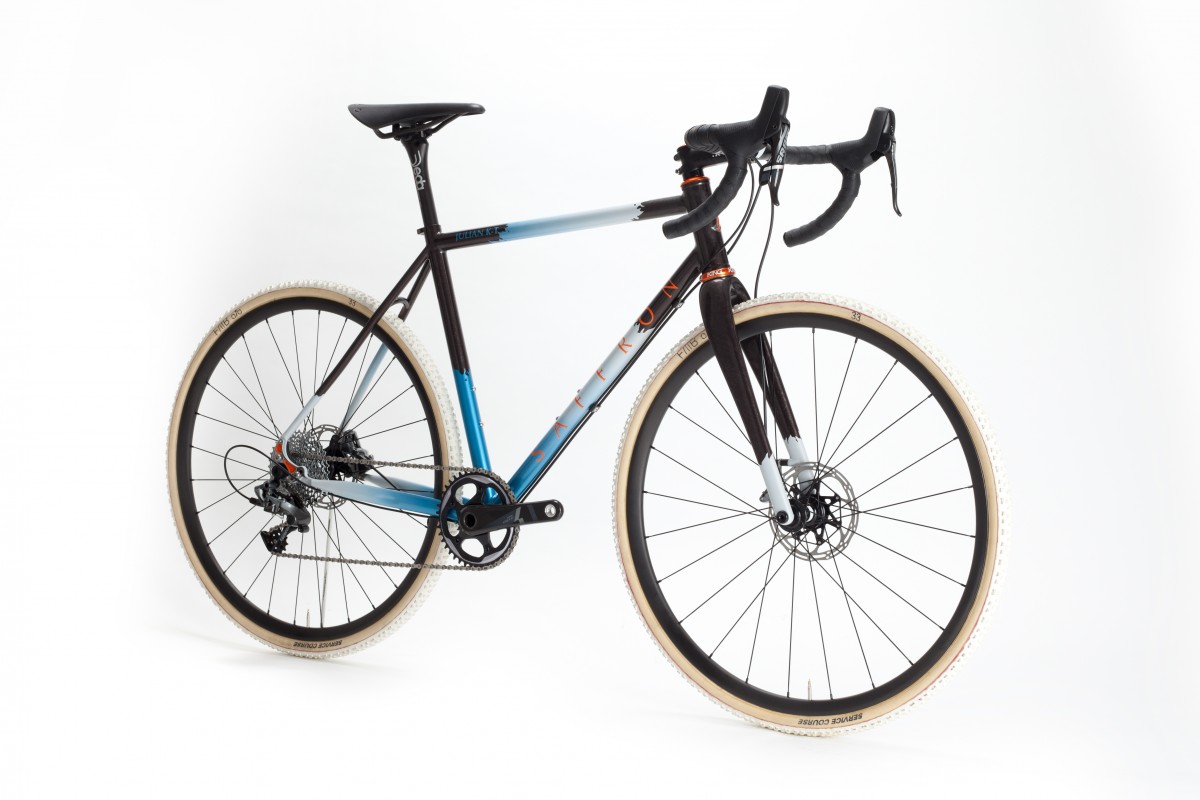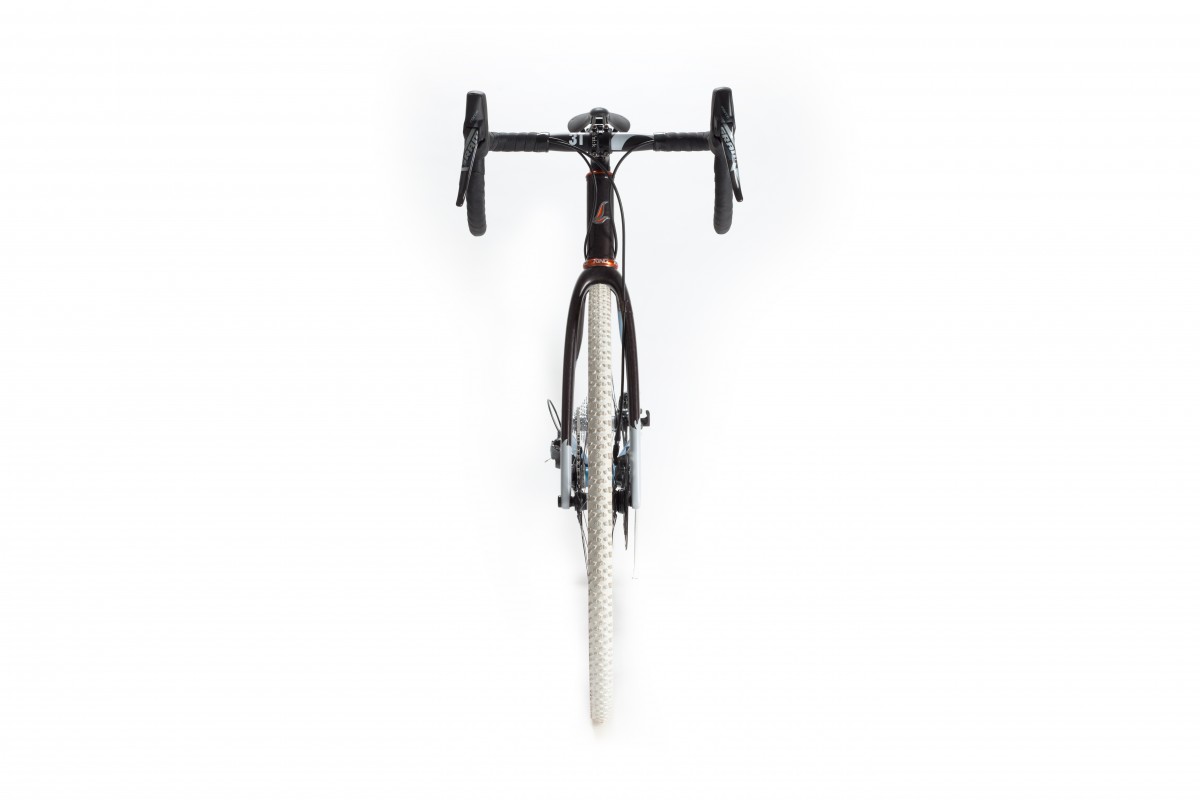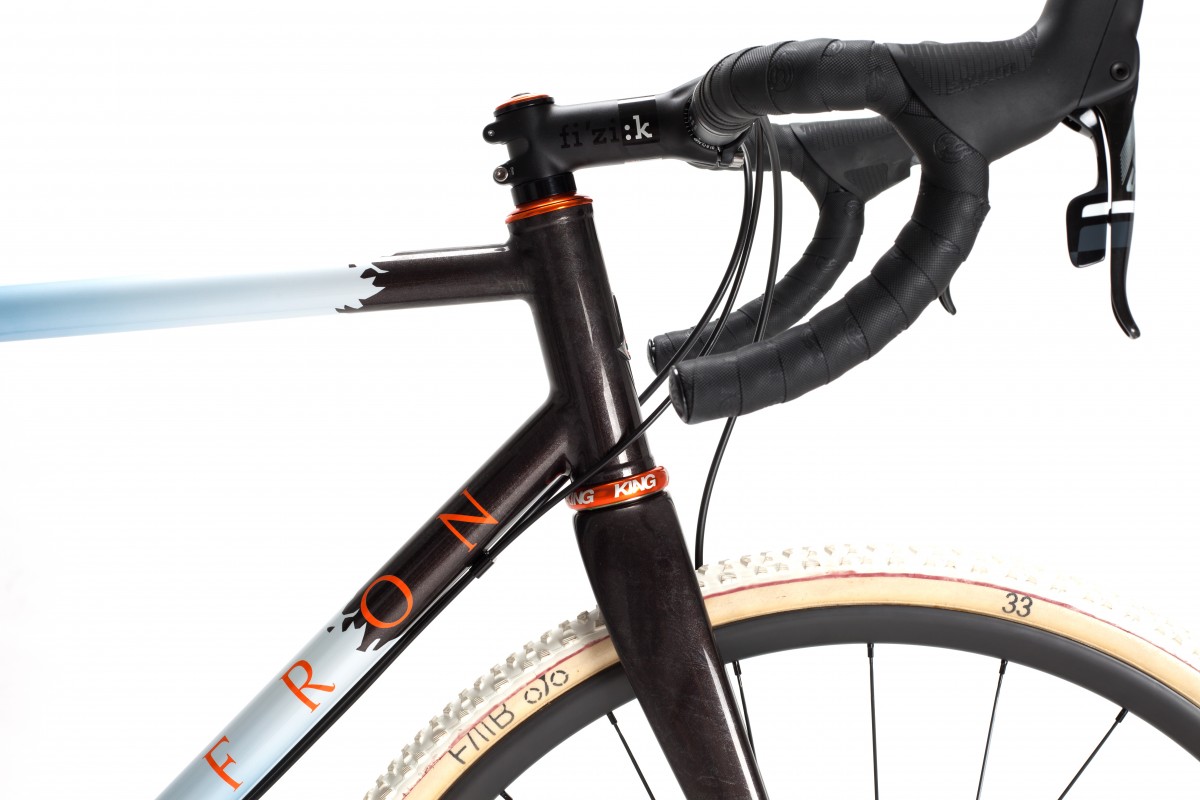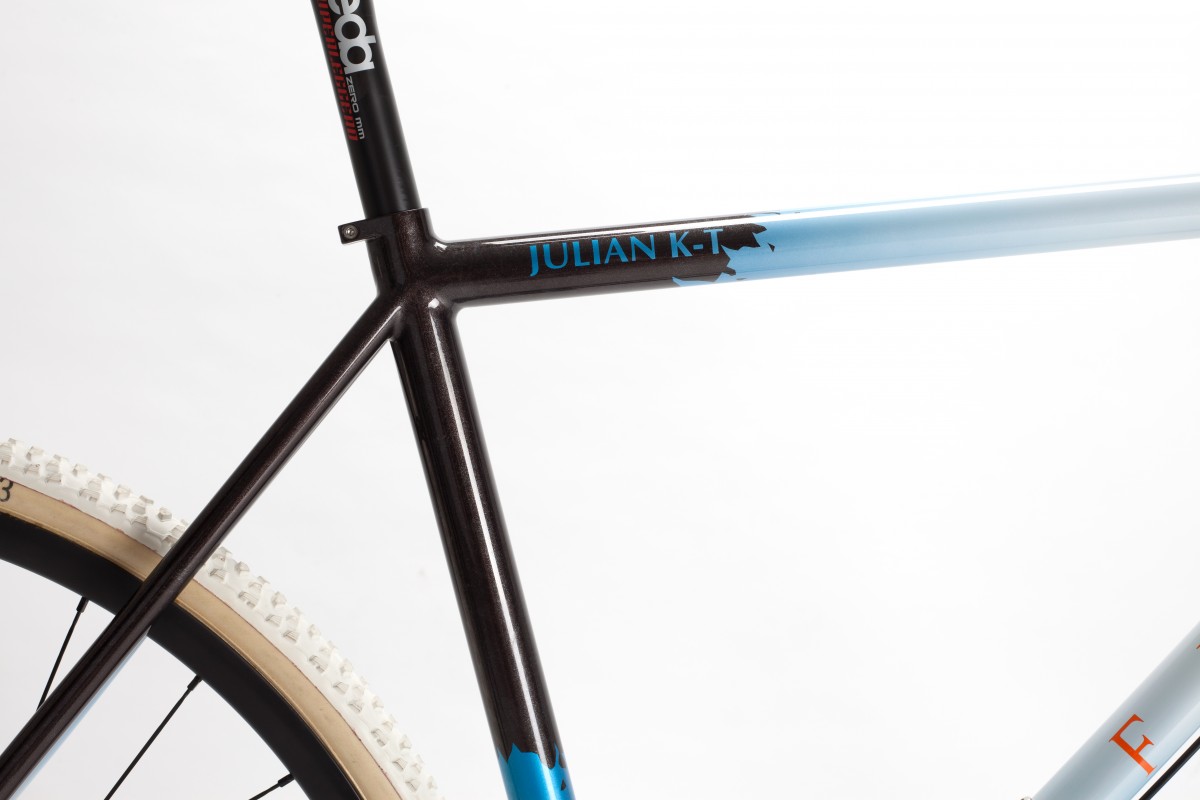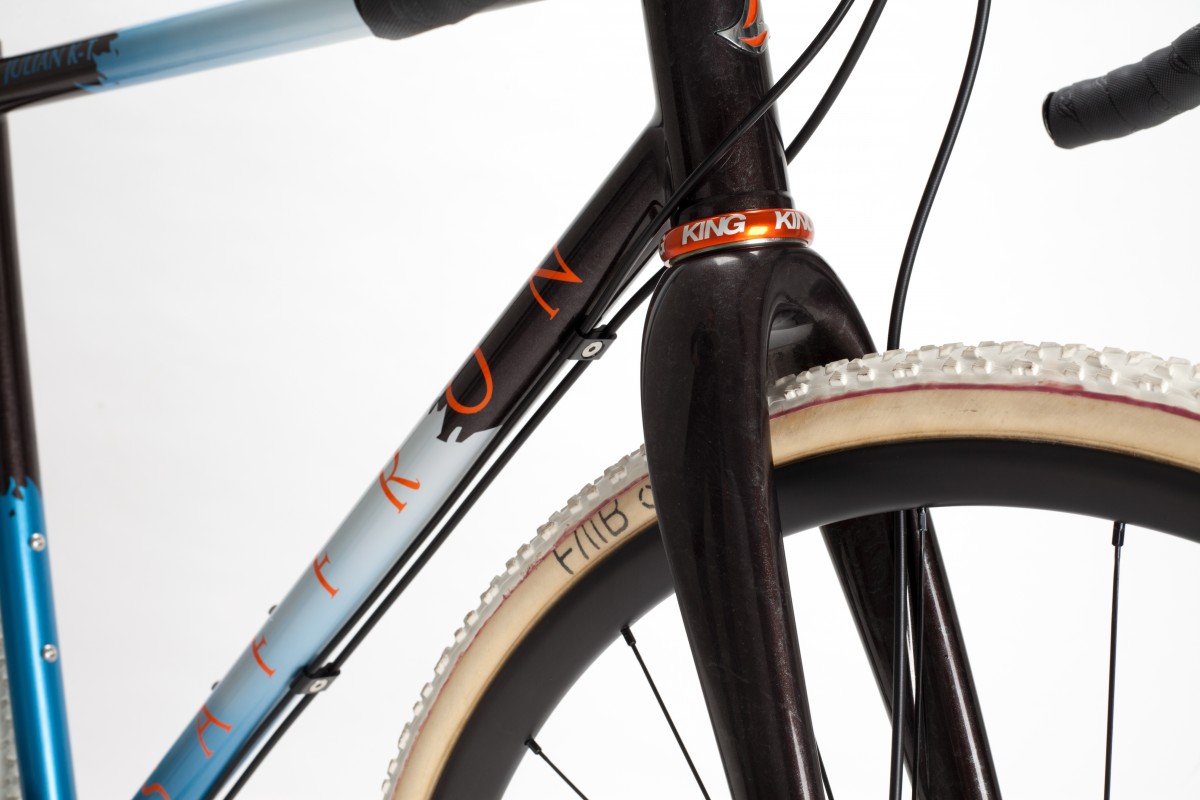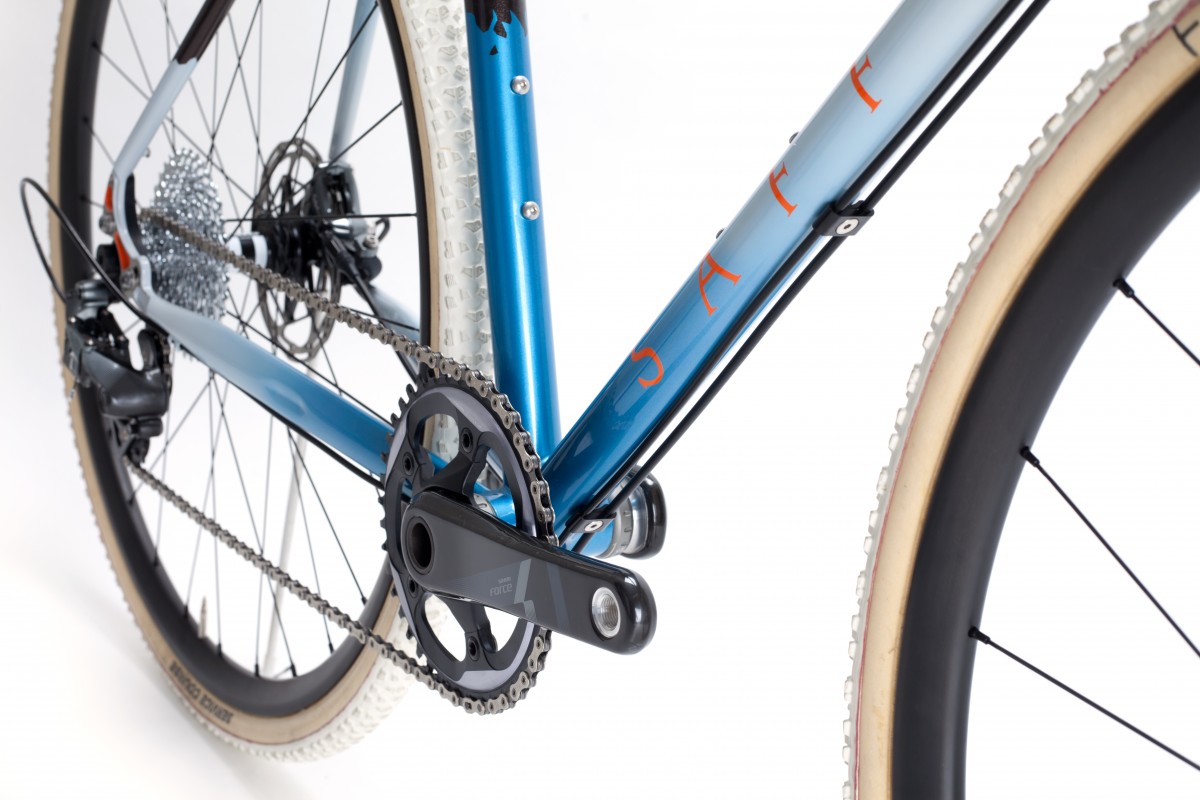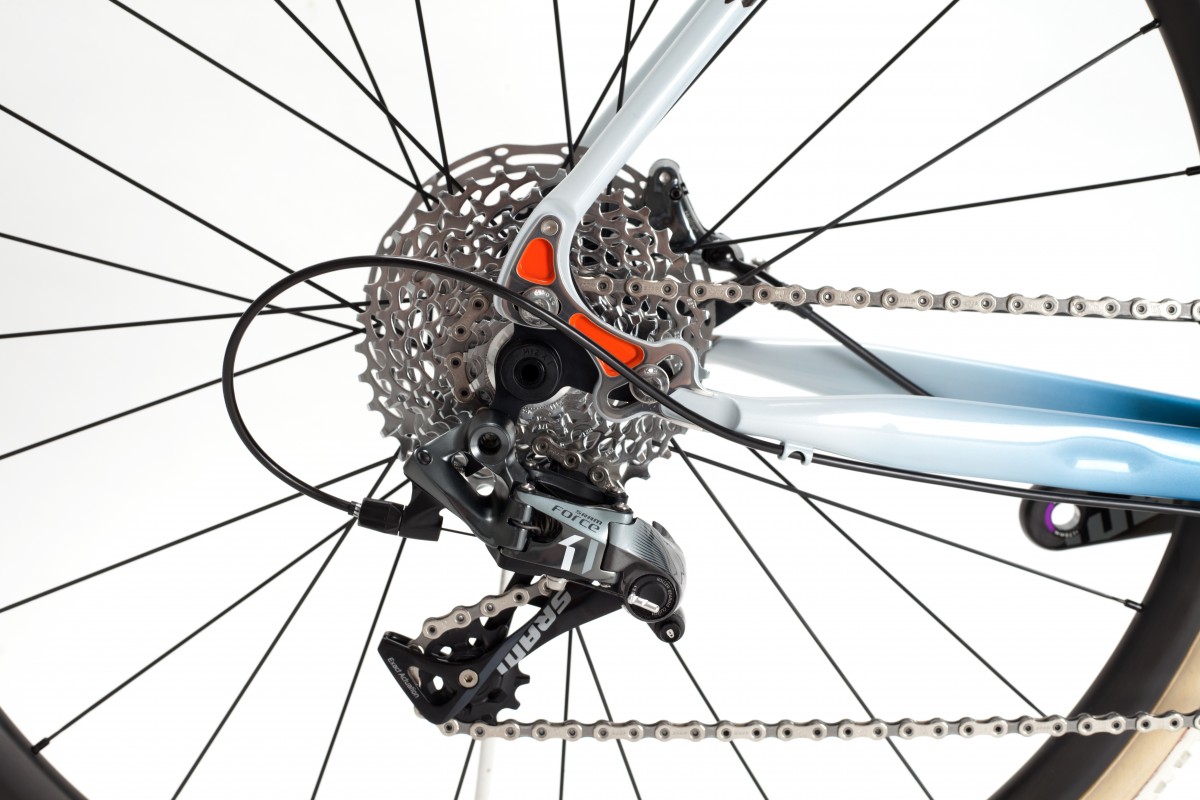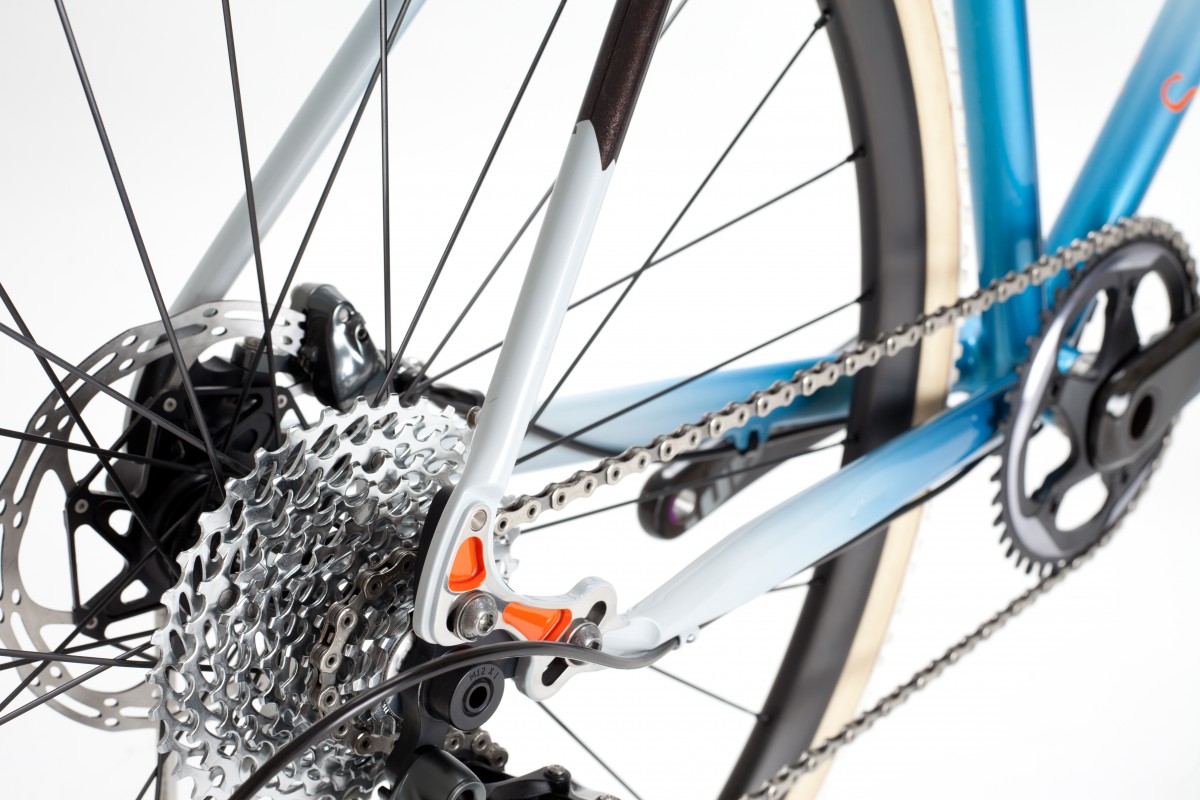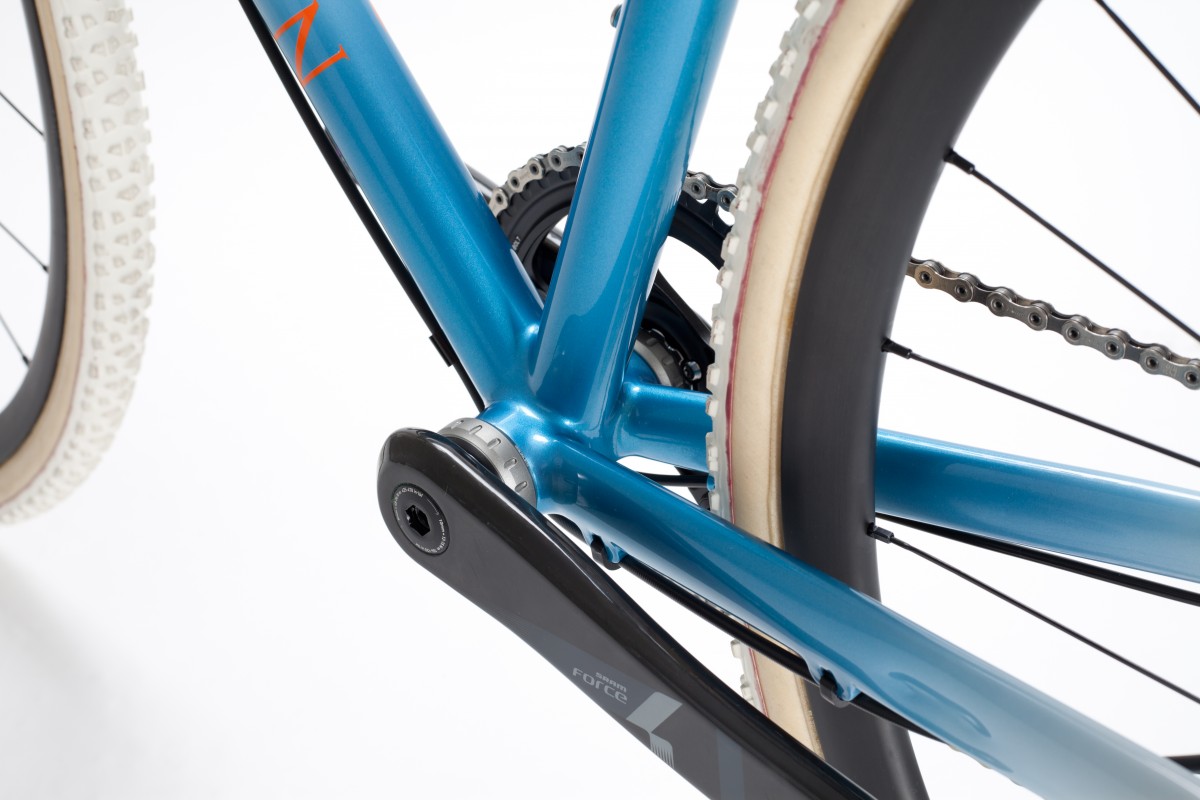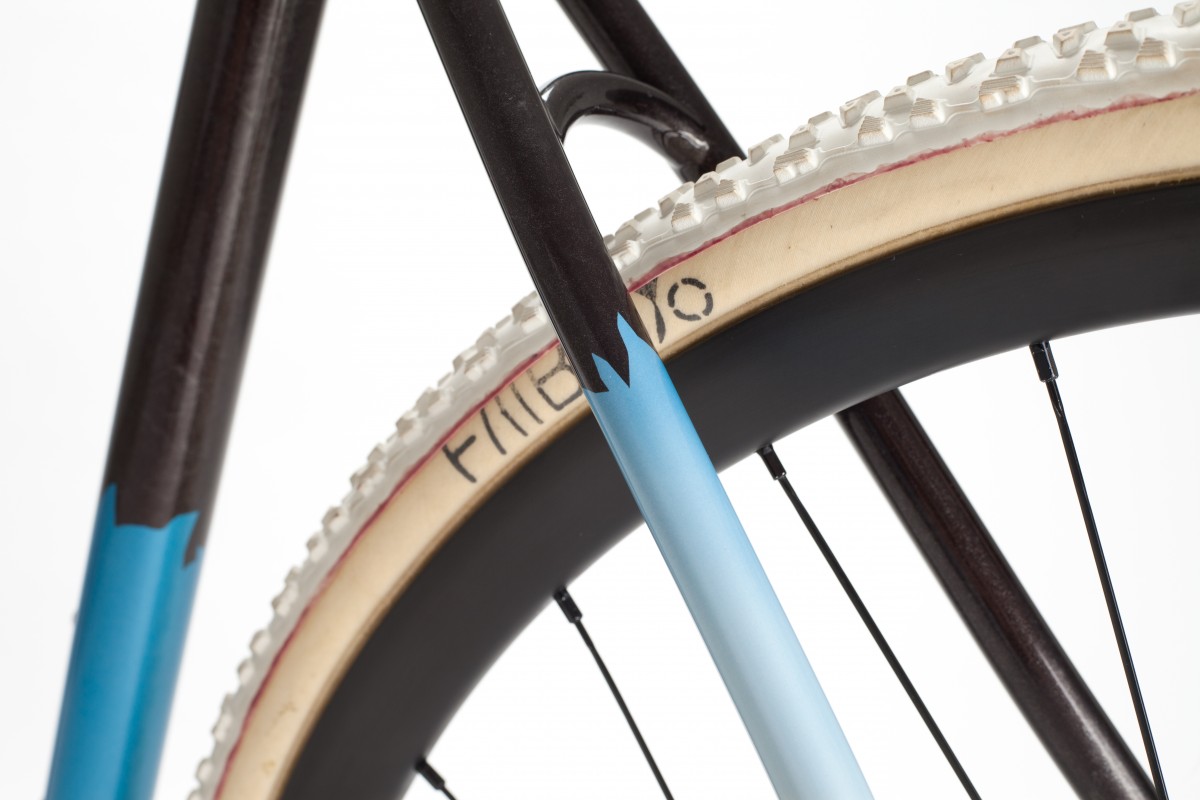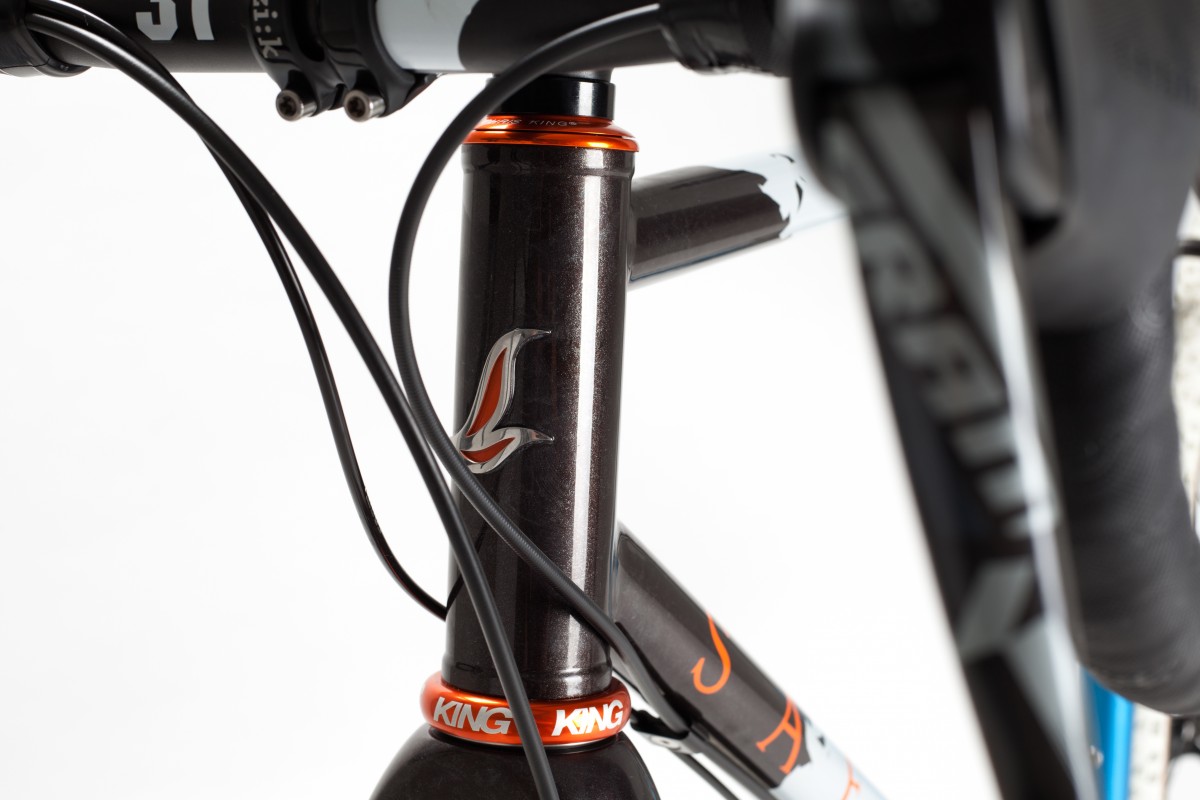 PROJECT: Saffron Autumnal Cross Bike
BUILDER: Saffron Frameworks
FINISH: This bike represents a major landmark for us as the first custom finish we designed in our new facility. Working from sketches provided by the customer, we were tasked with creating a scheme that represented a British Autumn sky. The darker areas are a hot chocolate brown with a silver marble that speaks of crushed leaves or muddy boots. Bursting from the bottom bracket shell there's a long blue-grey-white fade; clouds moving through a blue sky. The dropouts, headtube logo and downtube branding are picked out in orange; a hopeful sun peaking through the clouds. Wherever we could we've kept the pattern asymmetrical because that's just something we like to do!
[Images via Saffron Frameworks]