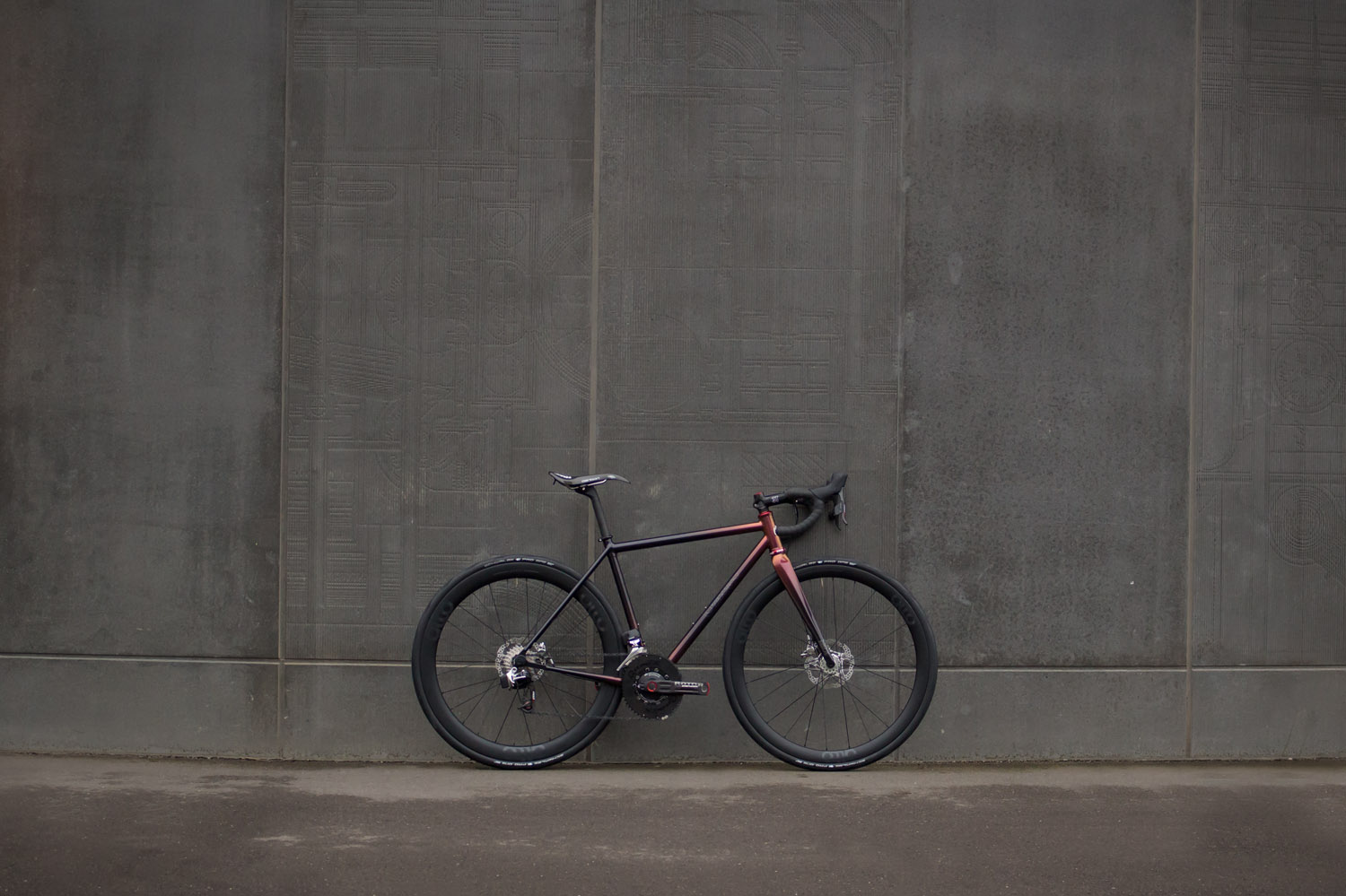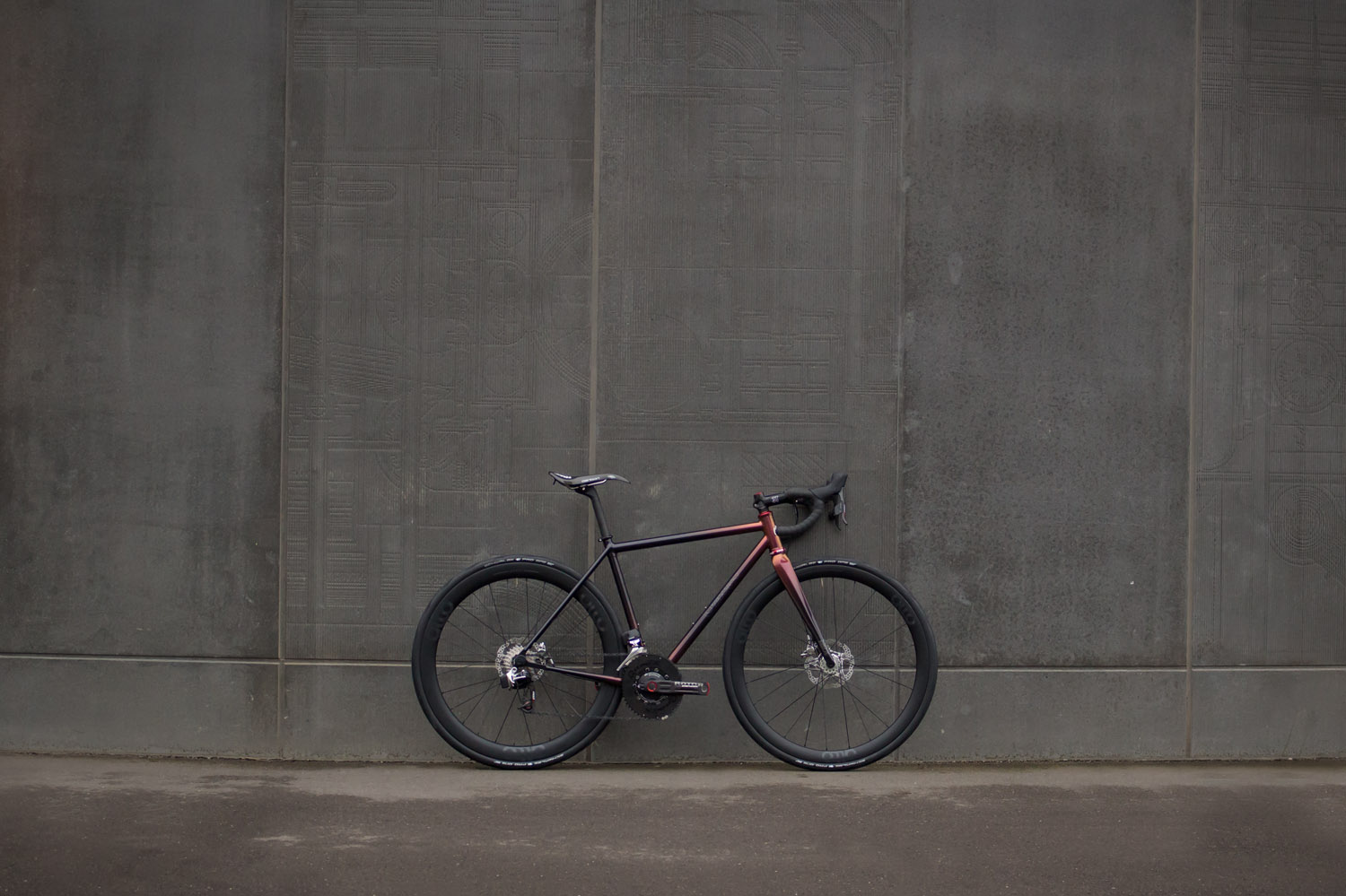 PROJECT: Quirk "Power/Flames"
BUILDER: Quirk Cycles
FINISH: Rob Quirk is always accommodating to his customer's needs... sometimes he'll design a simple finish in order to suit a budget-friendly finish, sometimes he'll go wild with something a little more complex and unique and sometimes he's happy to hand over the reins to the customer if they have a strong idea of what they'd like.
This finish falls into the latter category.
Maxim sent us an amazing drawing and multiple references that gave us enough direction to be able to give him exactly what he wanted but also the freedom to tweak and alter if we felt we could bring something to the finish.
The ultimate goal was to give the impression that power and heat was being generated from the cranks and the headtube as the bike were speeding through Maxim's native Kazakhstan.

Avoiding freehand Hot Rod style flames, or the more modern "True Flames" effect was high on our priority list because of course these are seen frequently all over the world. Instead we opted for something more subtle.

A metallic black base throughout. The fades are applied in a premium Chromacoat product from Custom Paints which colour shifts from reds to oranges and golds, not unlike flames. To add a little more sparkle and flair, we dusted the entire finish with a Tropical Glitz Interstellar Pearl in red before then applying the Quirk branding and graphics in a gun metal grey for contrast.
[Images by Nikoo Hamzavi]