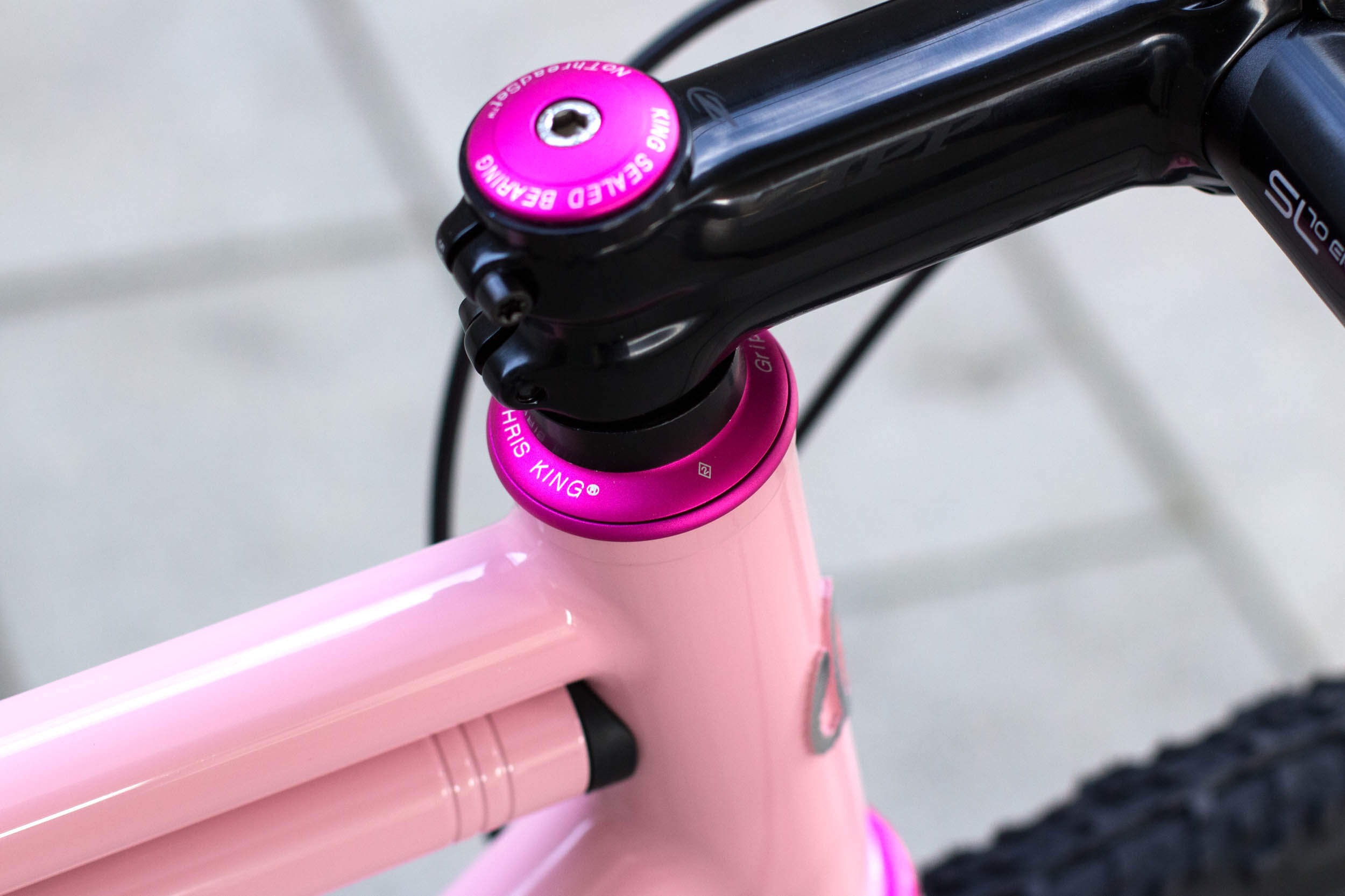 PROJECT: Blue Pink Kegety
BUILDER: Quirk Cycles
FINISH: Rob worked closely with us to create some house designs that were minimal in style, distinctly Quirk-like in appearance and repeatable.

This scheme is called the 'Kinder'. It's a straightforward front-to-back hardline colour split. A flat RAL pink on the front, a flat RAL dark blue on the rear and finally a flat RAL mid blue for the branding.
This particular bike is given a flourish in the form of a colour-matched Silca frame-pump which, when mounted, maintains the hardline colour division.
[Images by Nikoo Hamzavi]