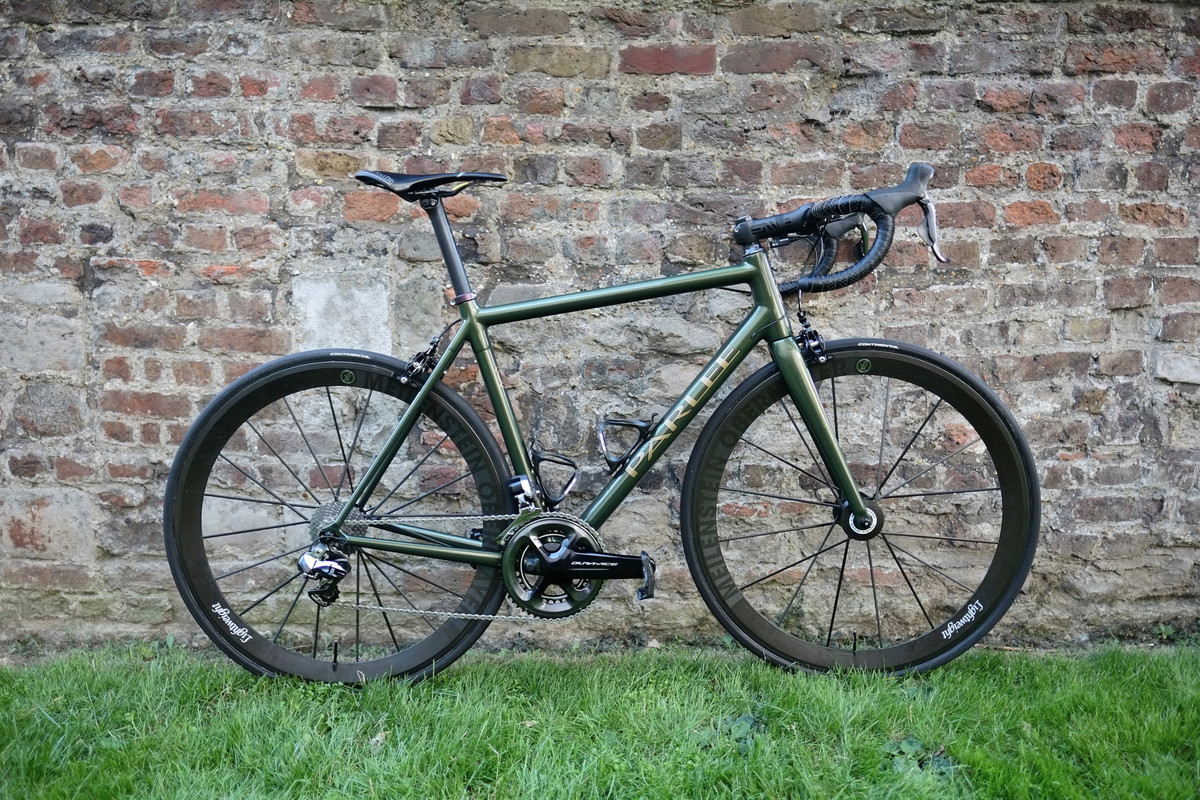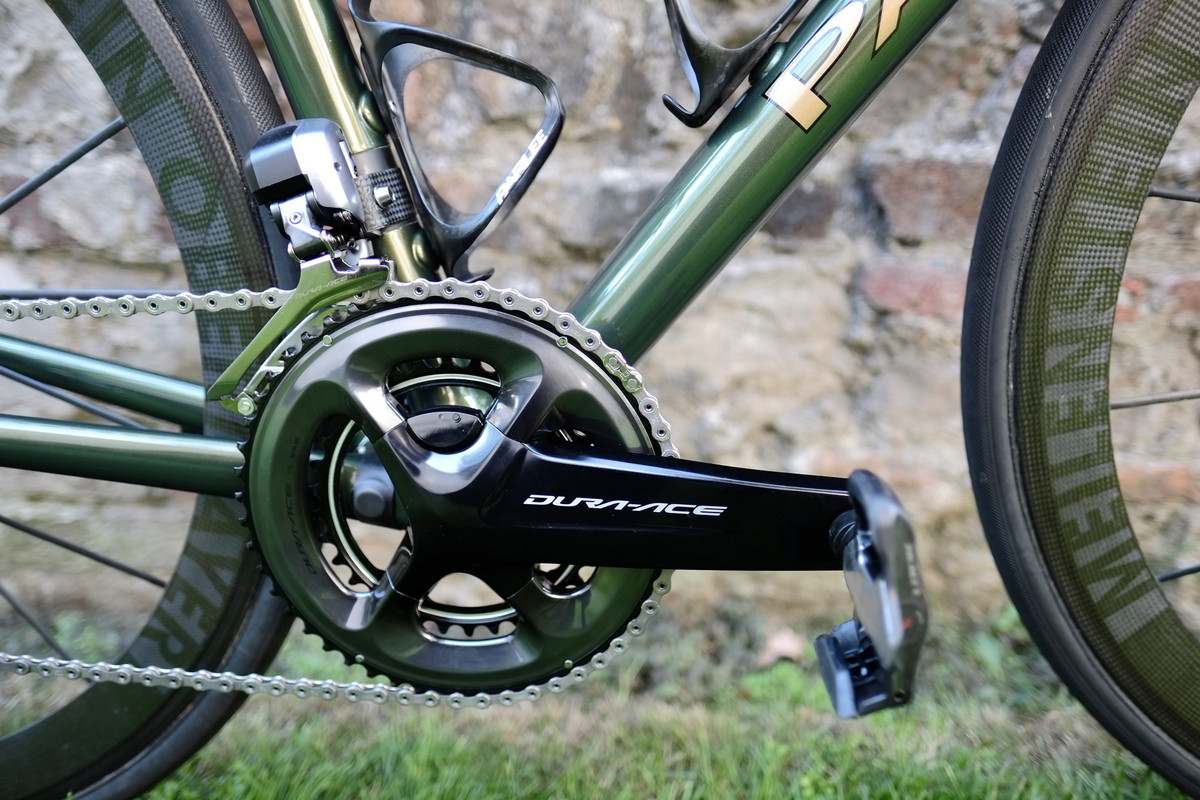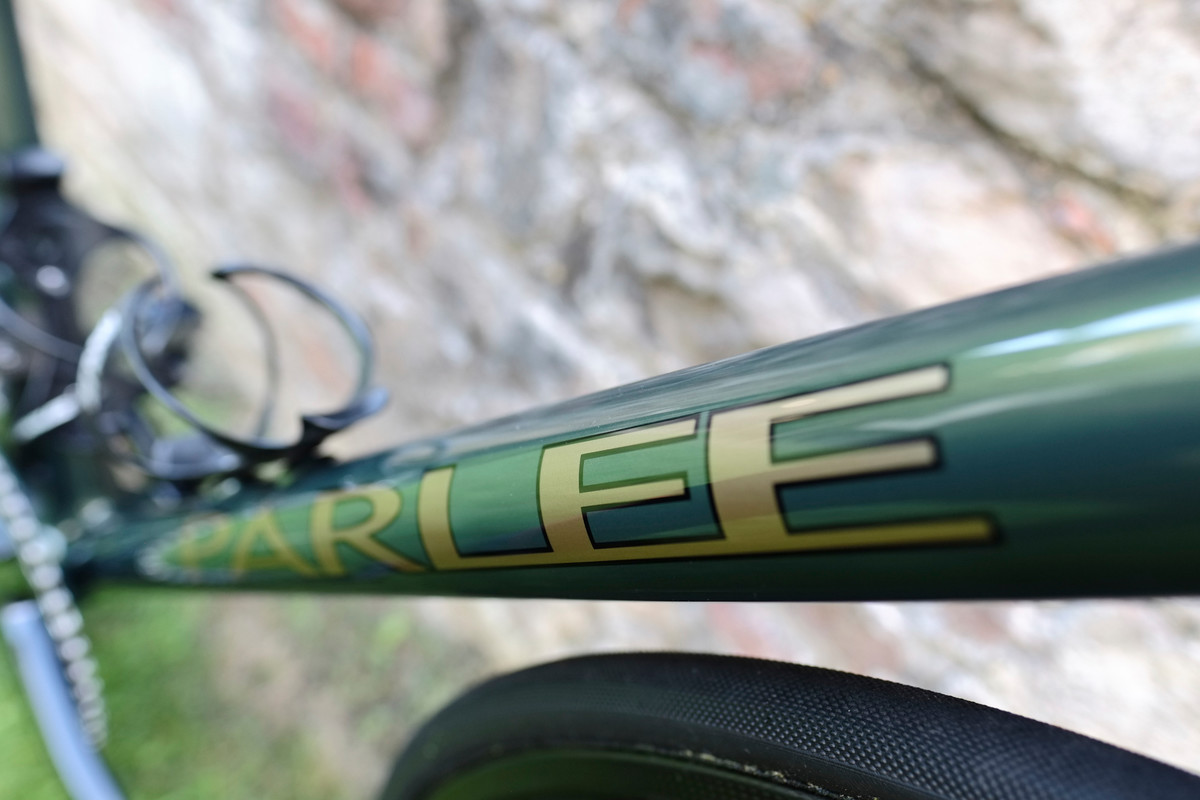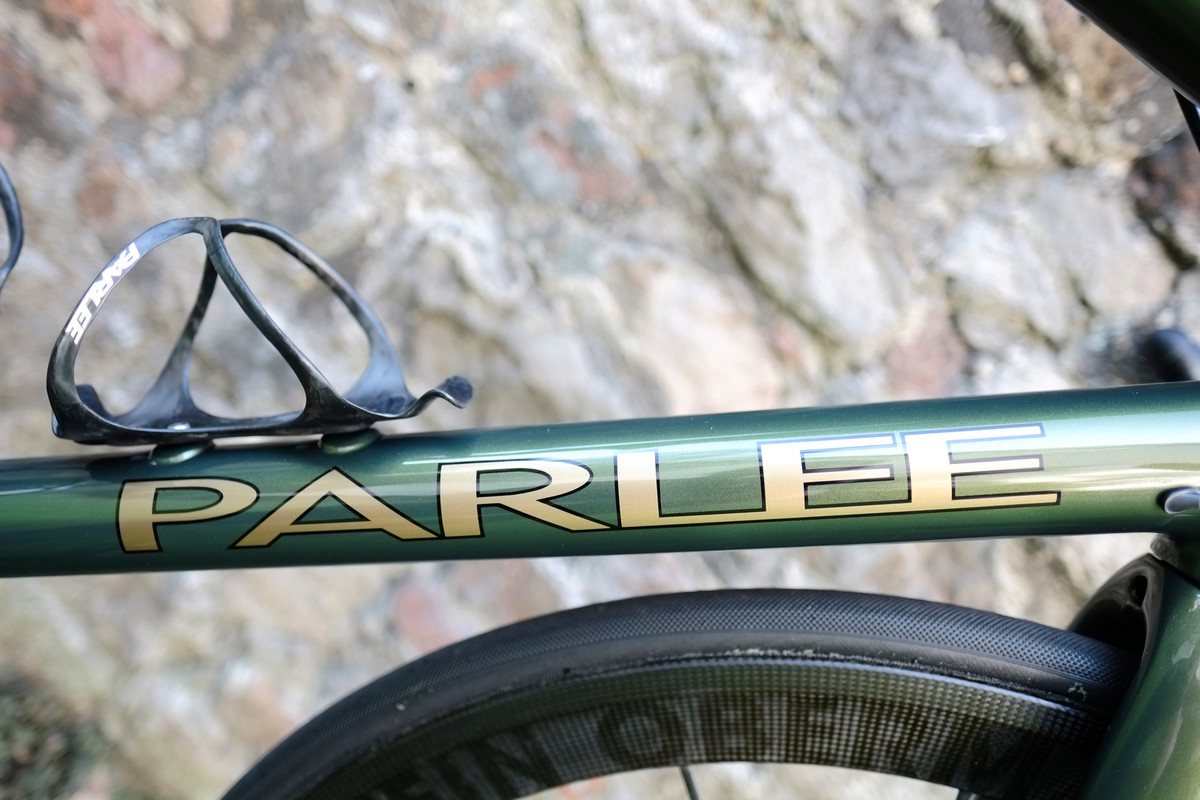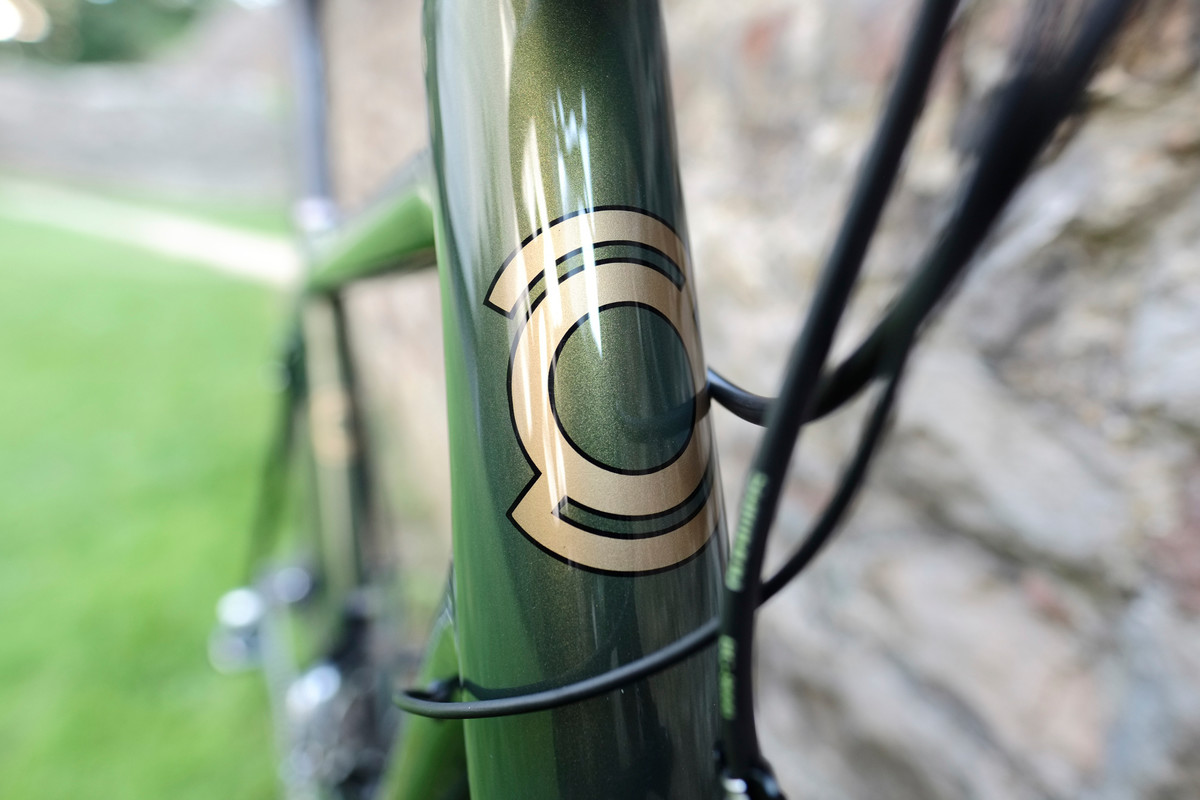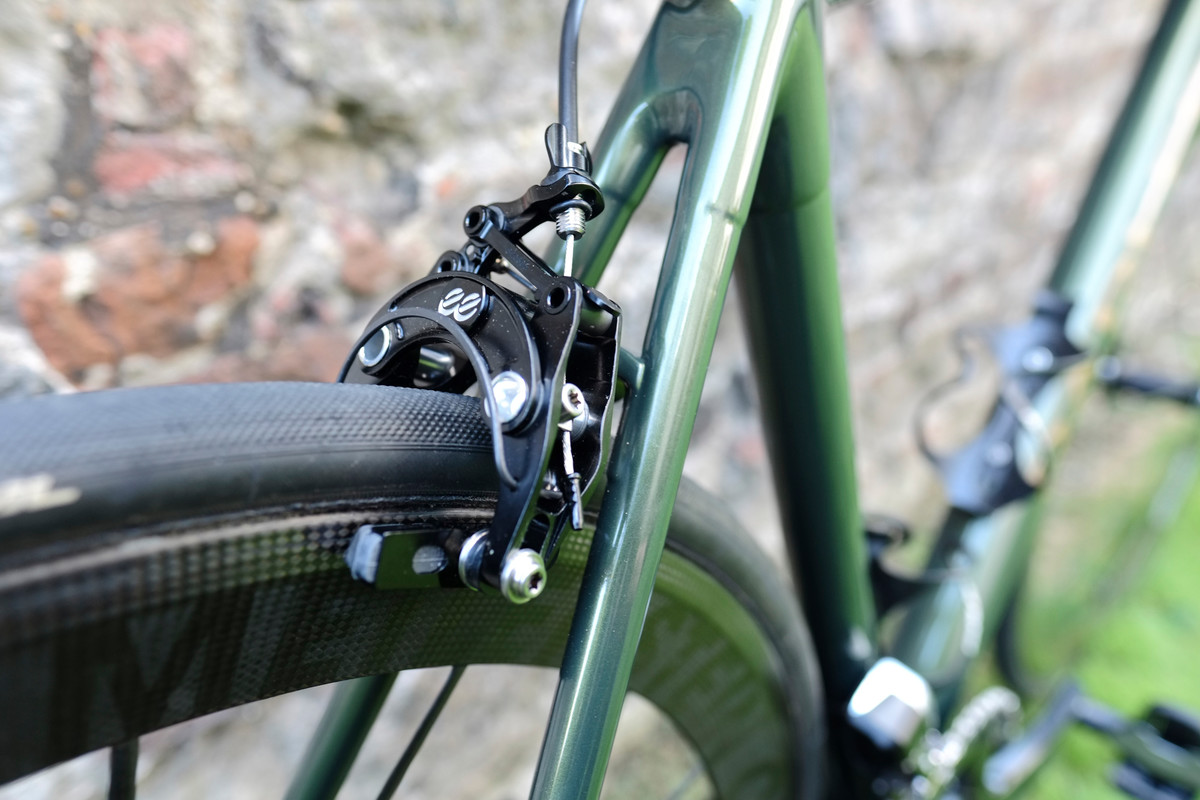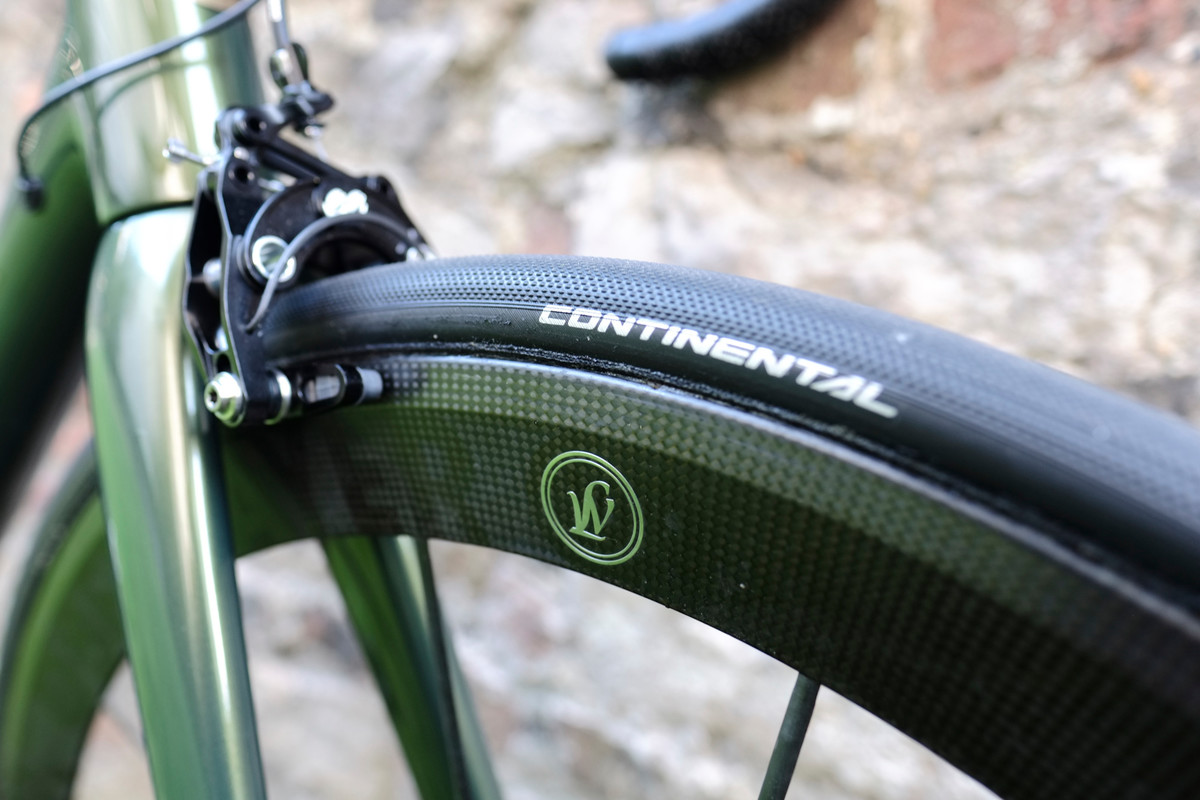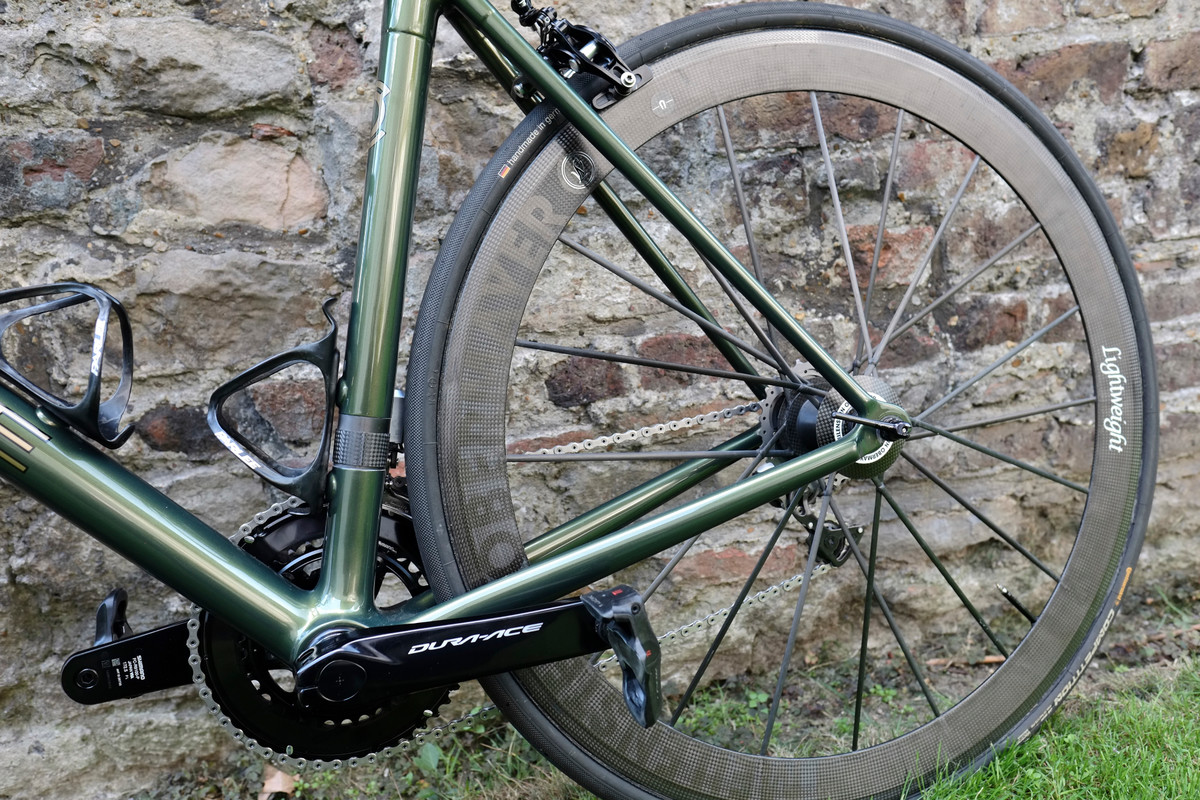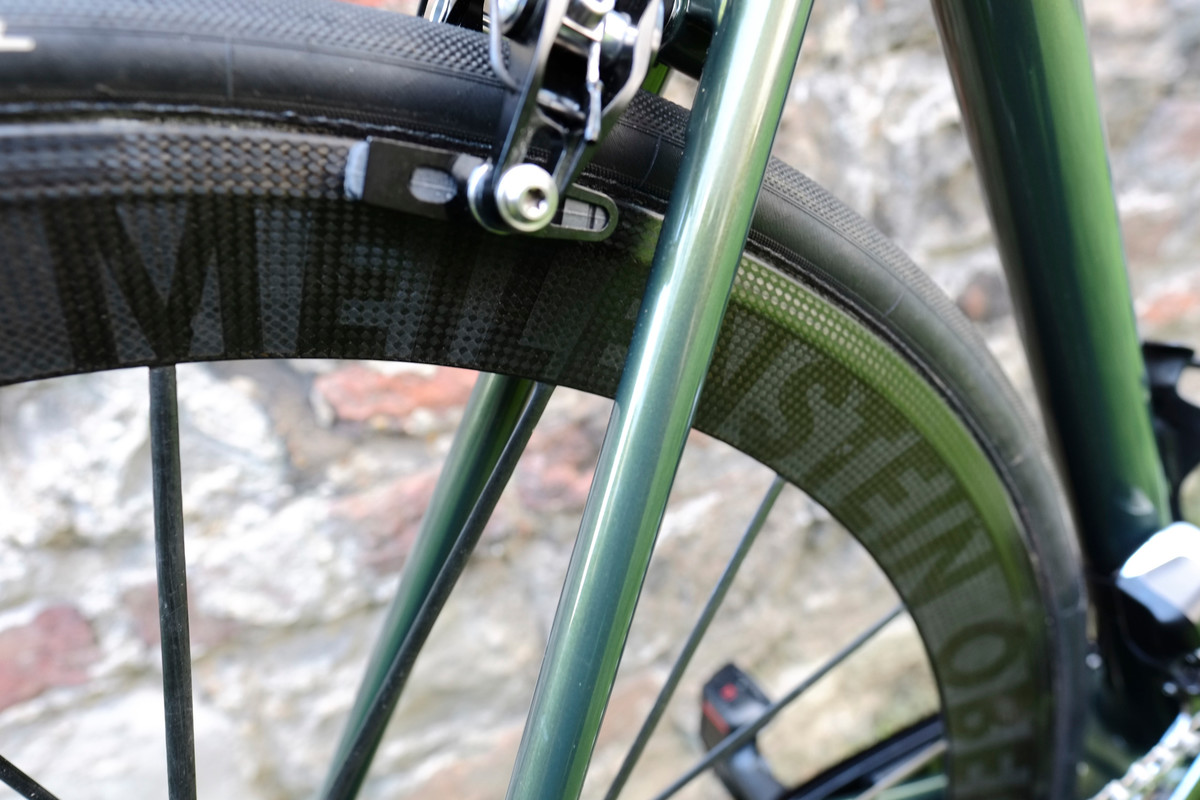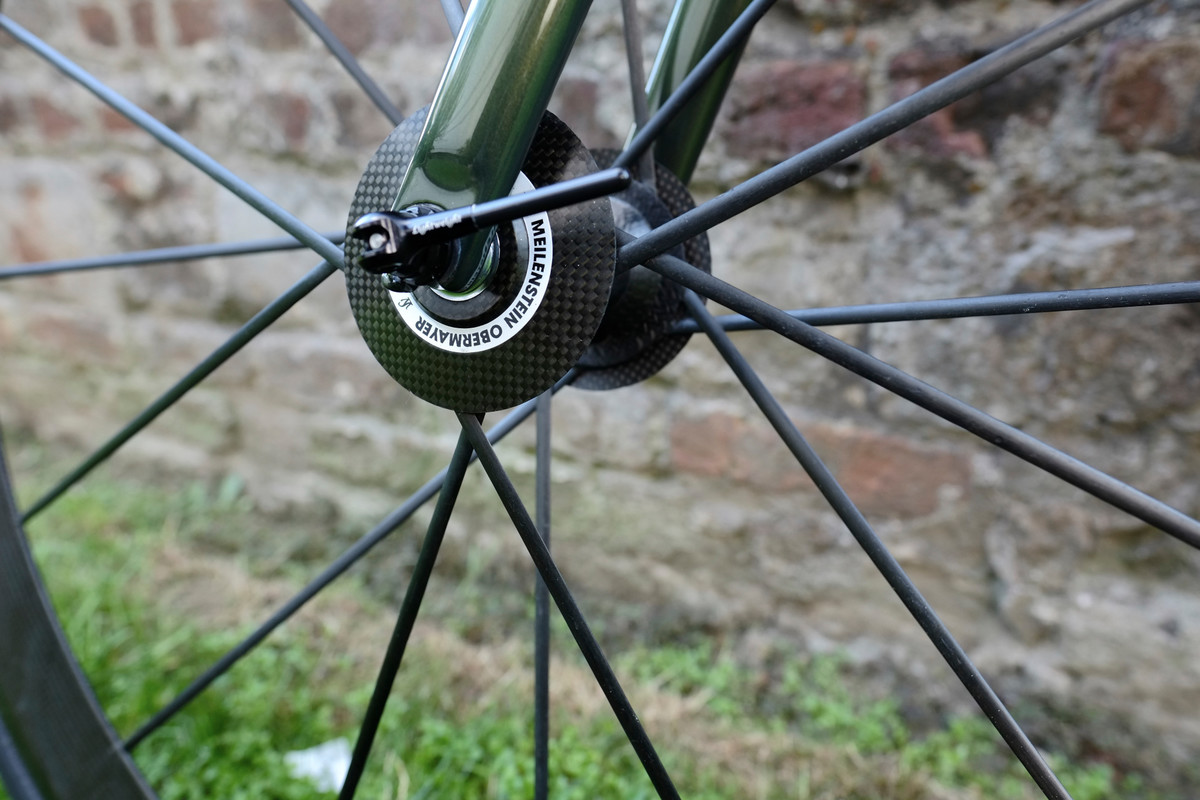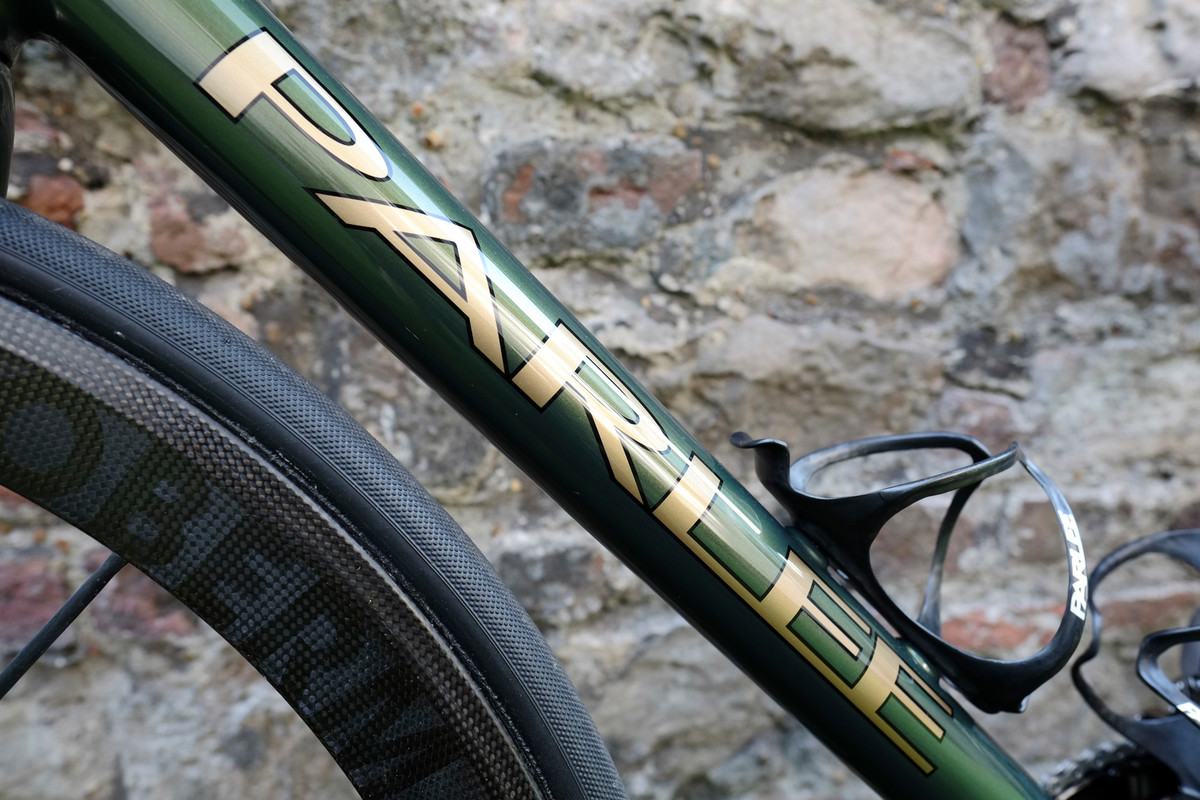 PROJECT: Parlee Gren and Gold
BUILDER: Parlee Cycles
FINISH: There is a great demand for for off-the-peg high-end performance carbon road bikes. There are a lot of big names and then there are smaller 'boutique' brands offering alternatives. One bone of contention with this sort of product is given the production nature of these models; they all look alike. That's where we come in and are able to make a proven product unique to it's owner.
Peter had a very clear idea of what he wanted for his Parlee… something slick and minimal but nothing too flashy and modern.
This finish features an all-over FIAT green, the rich and dynamic 'Verde Scietto'; the branding is picked out in a custom-mixed metallic gold with an airbrushed black fine line around them. The final touch is the SPI flow coat which brings the colours to life.
Once the refinishing was completed, this bike was assembled by the mechanics at Bespoke Cycling.
[Images by Bence Bujaki via Bespoke Cycling]