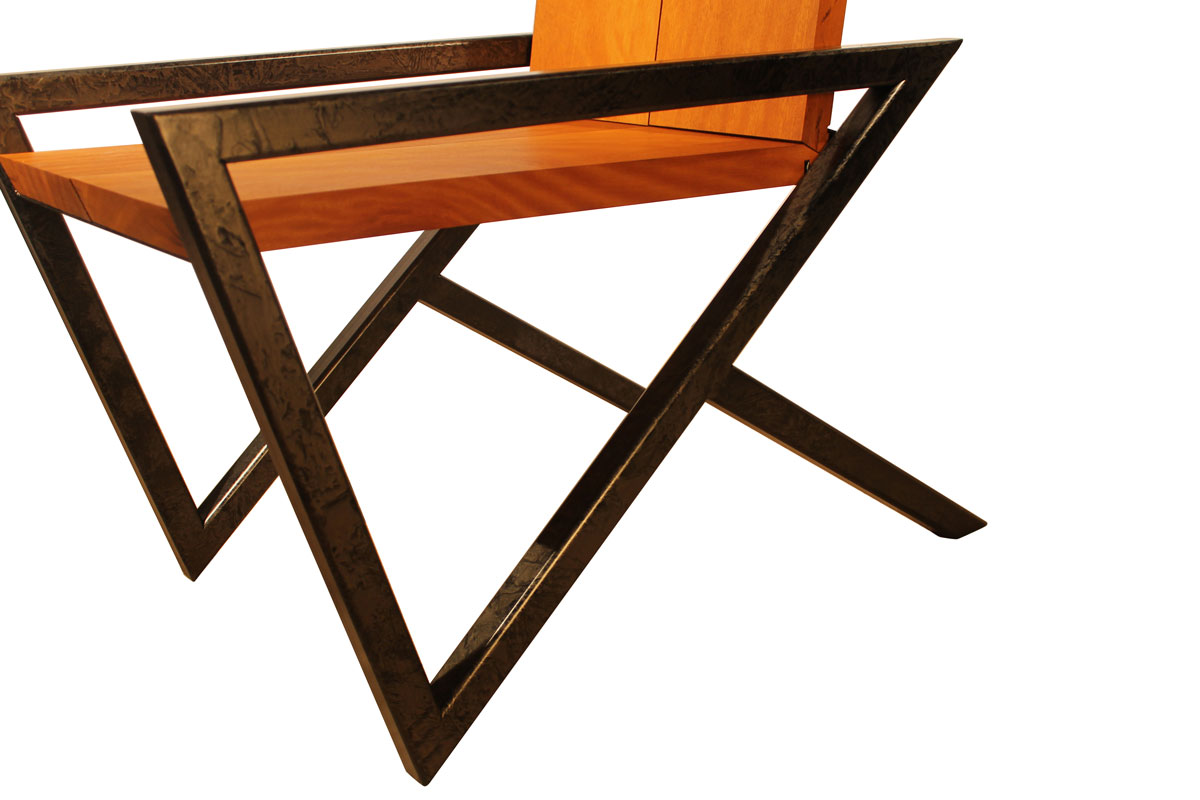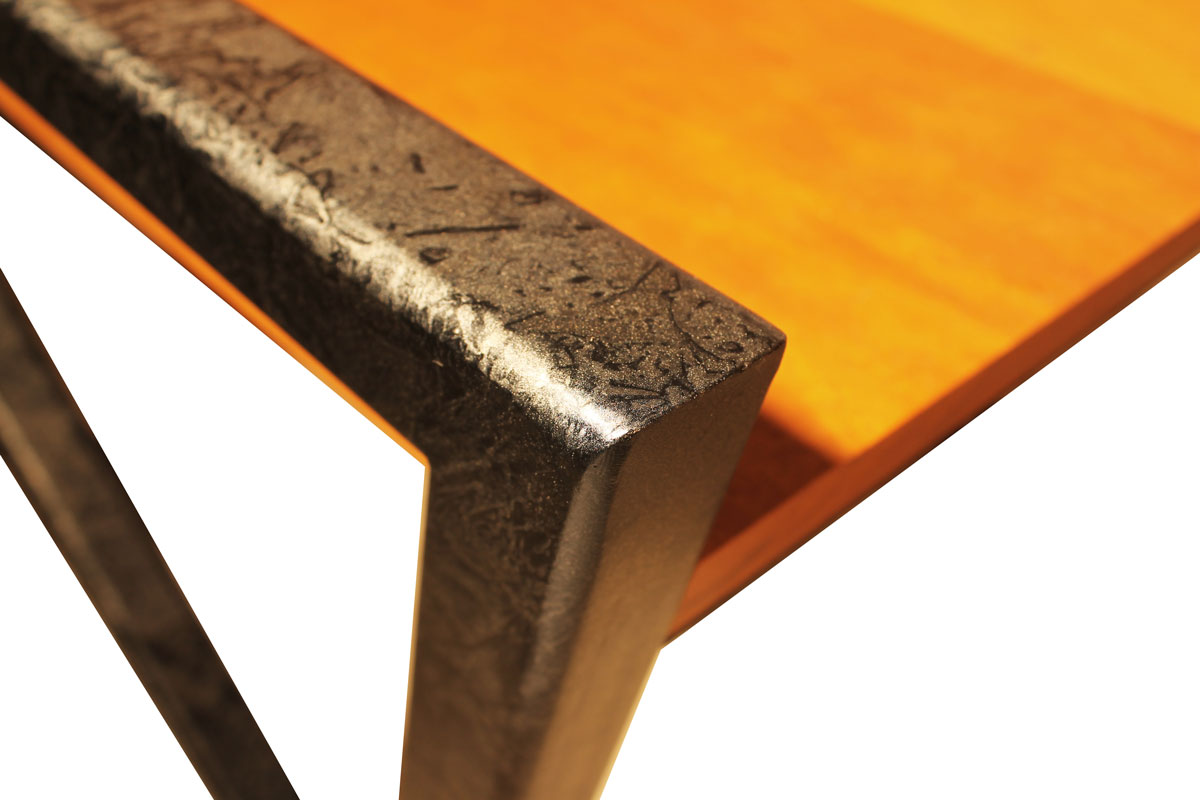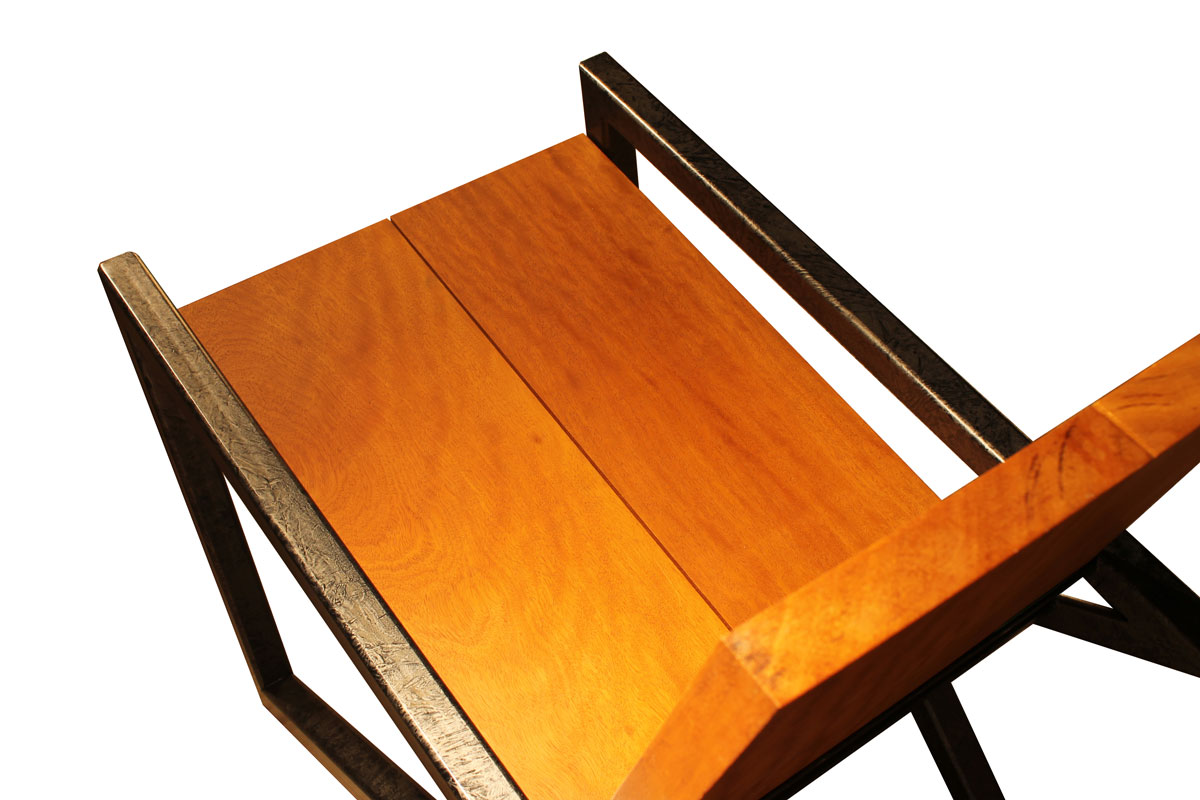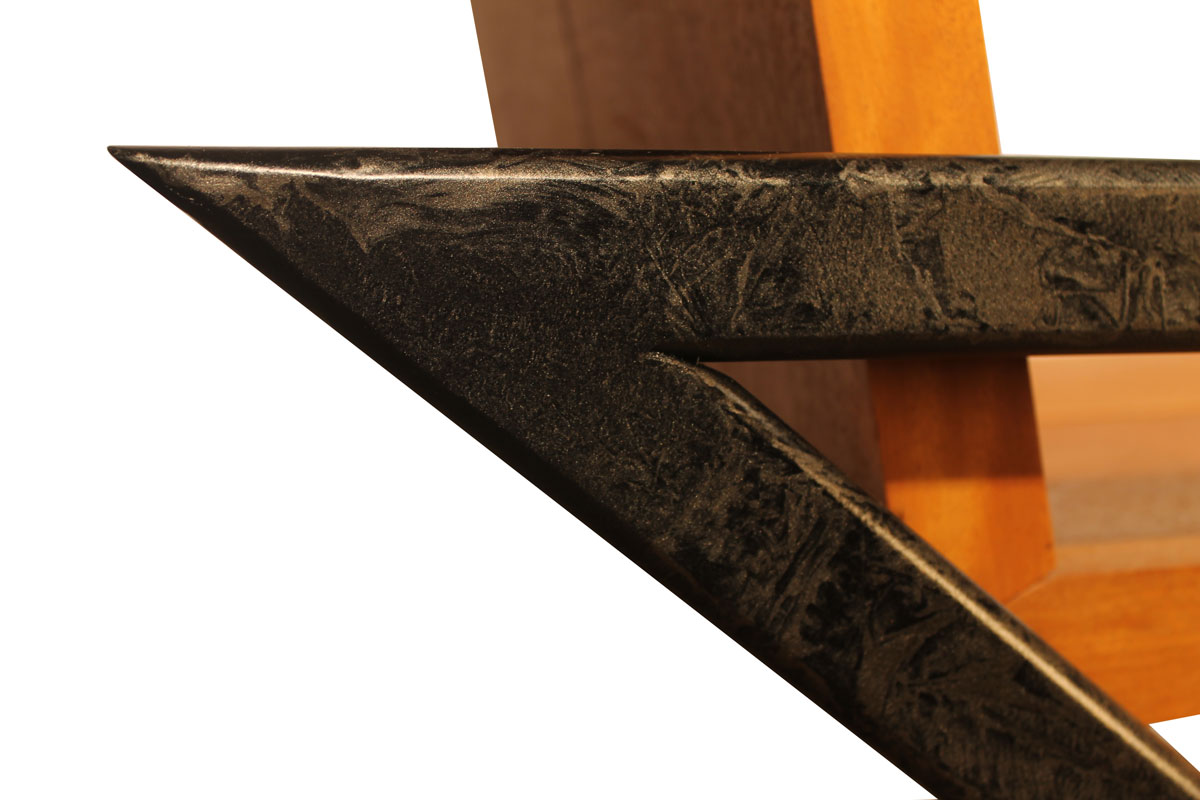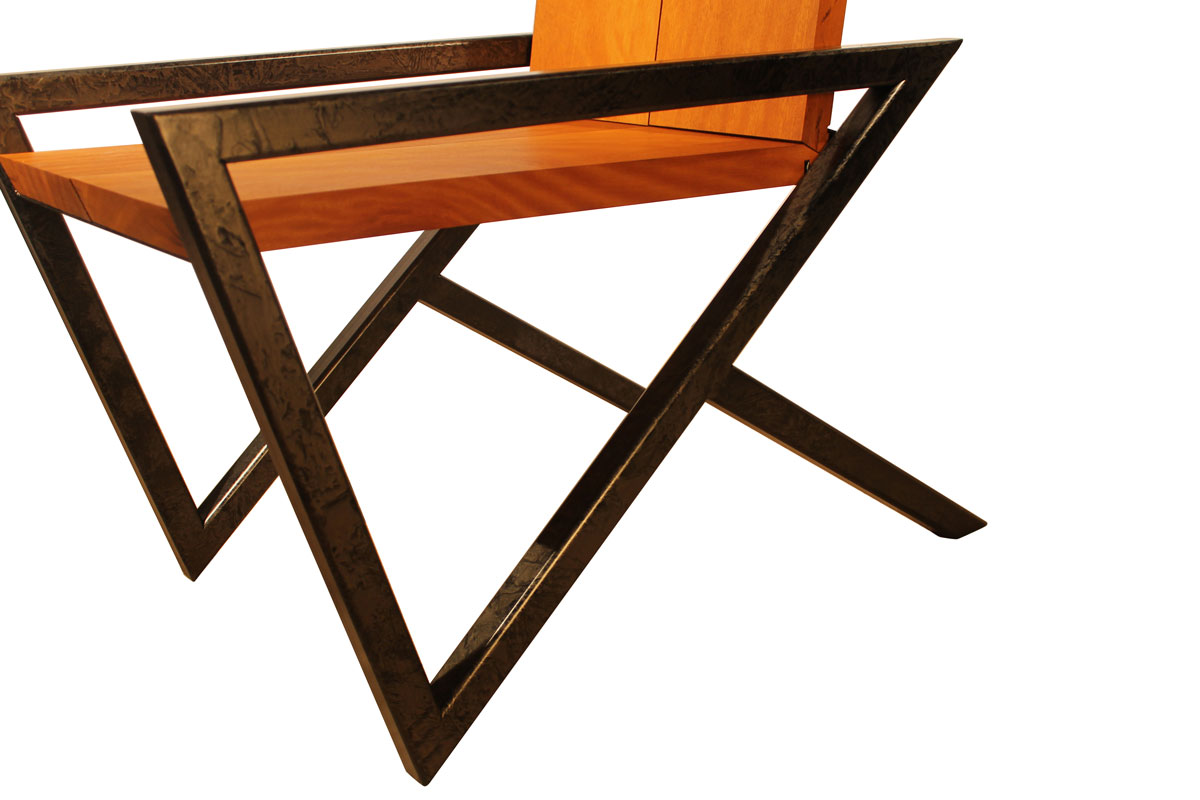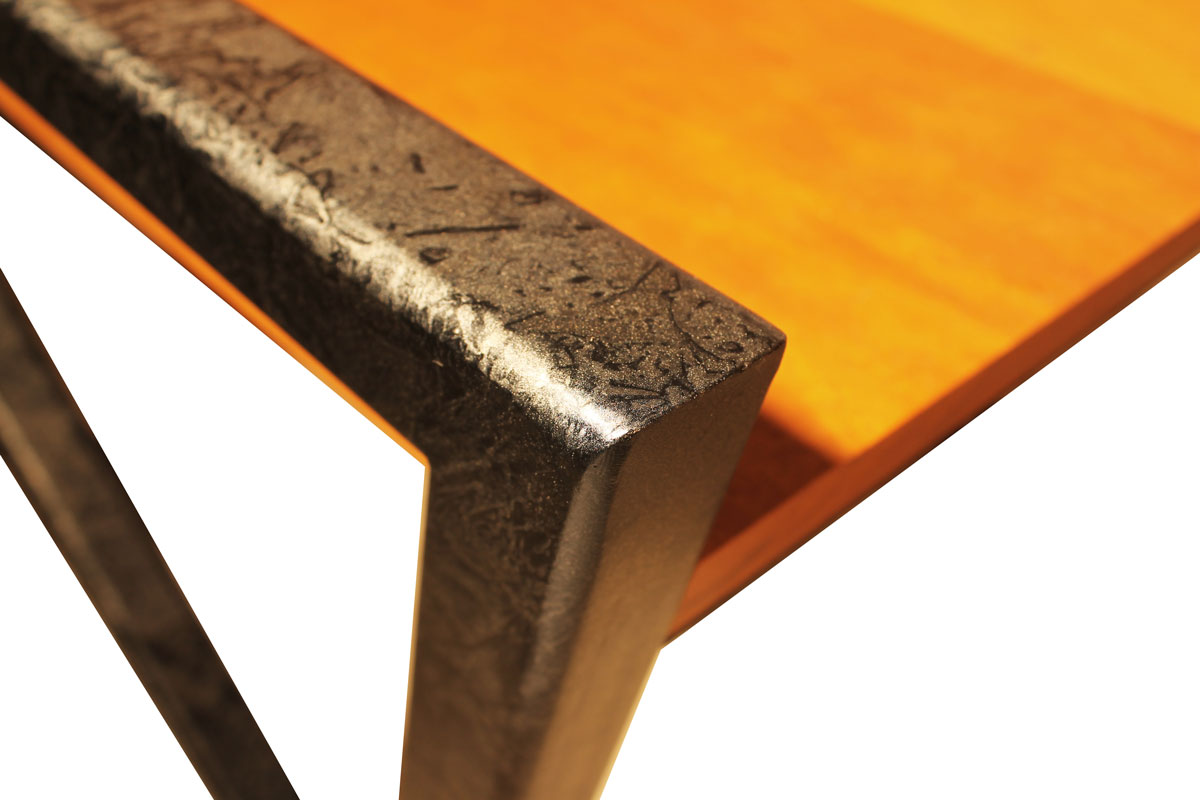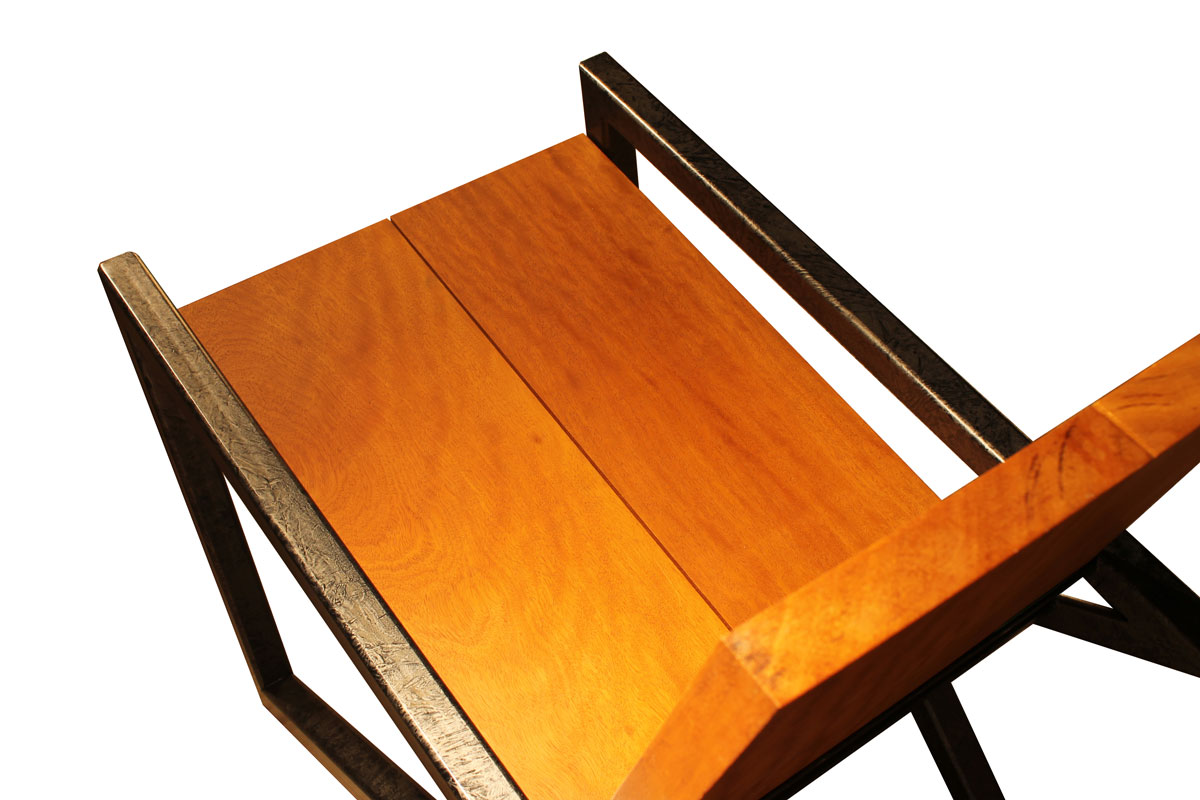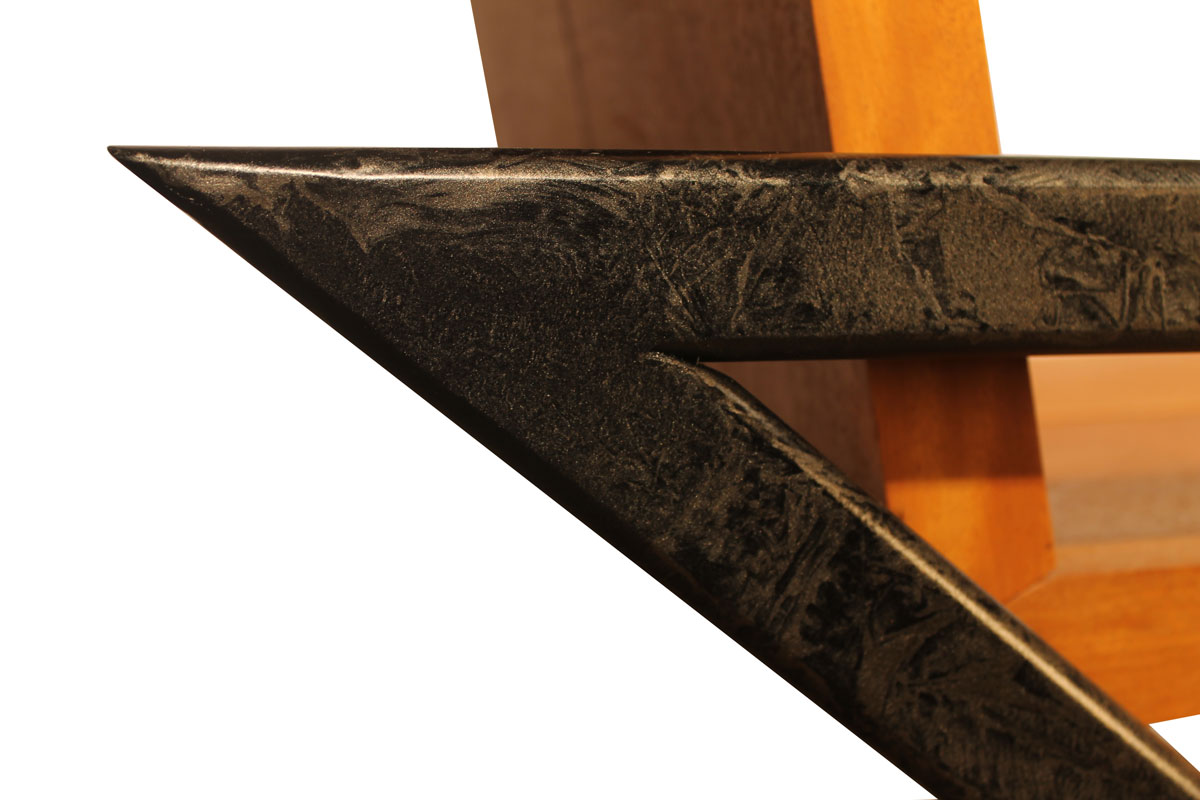 PROJECT: Lipley Parker Prototype Chair
BUILDER: Lipley & Parker Designs
FINISH: A recent chair we finished with our friends at Lipley & Parker Designs.

We tackle many types of substrate, not just bikes of course.

This piece demonstrates how our popular marble finish can be effective in an interior environment when applied to custom furniture.

The wooden elements are finished in a natural style simply with Osmo oil.

The custom steel frame is finished with a metallic graphite base and a black smoked marble effect, all under a satin clear.

The soft, organic flowing patterns created by the marble effect give the hard angles and edges of the chair a gentler feel and make it quite inviting to sit in.