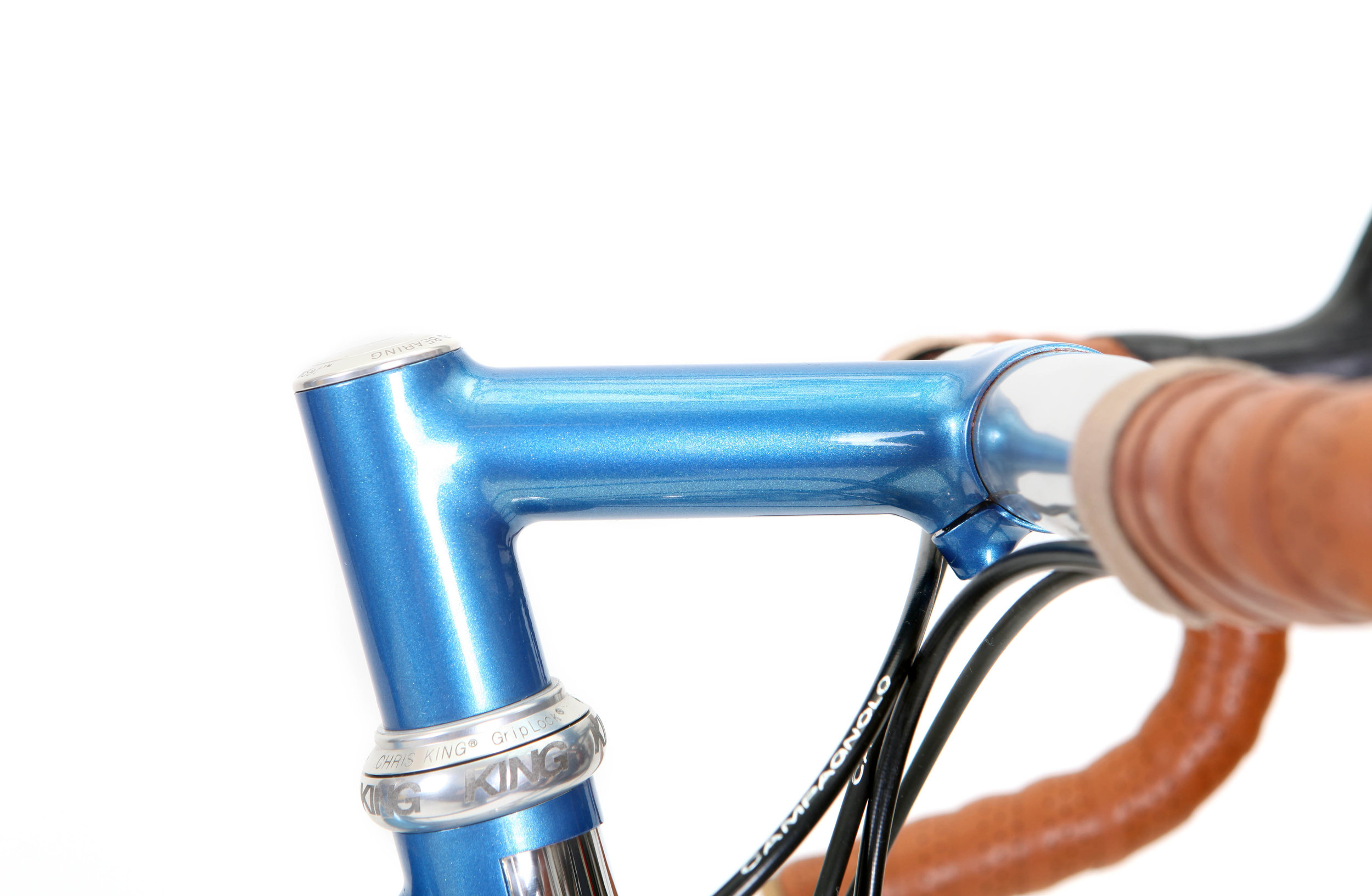 PROJECT: PAINT COURSE: HARTLEY
BUILDER: Hartley Cycles
FINISH: Caren kindly volunteered to be the first participant on our paint course. Caren already had considerable experience in a spray booth given that she's responsible for finishing all of the bikes in the award-winning Hartley Cycles back catalogue.
Caren was keen to see the way we do things here, the specifics of each stage in the process of painting a frameset in our facility and to learn a few of our tricks and tips for a super clean finish.
The scheme is relatively straightforward, with a lush, metallic blue, minimal yellow flourishes at key points on the bike and a super subtle powder pearl across the whole thing. The most involved part of this particular process is the great amount of masking involved at each stage to leave the transitions at the mirror-polished stainless elements looking so clean and crisp.
Caren also managed to squeeze in a stem and mudguards to match.
All-in-all, a really effective result achieved.

[images by Sebastien Klein via Hartley Cycles]