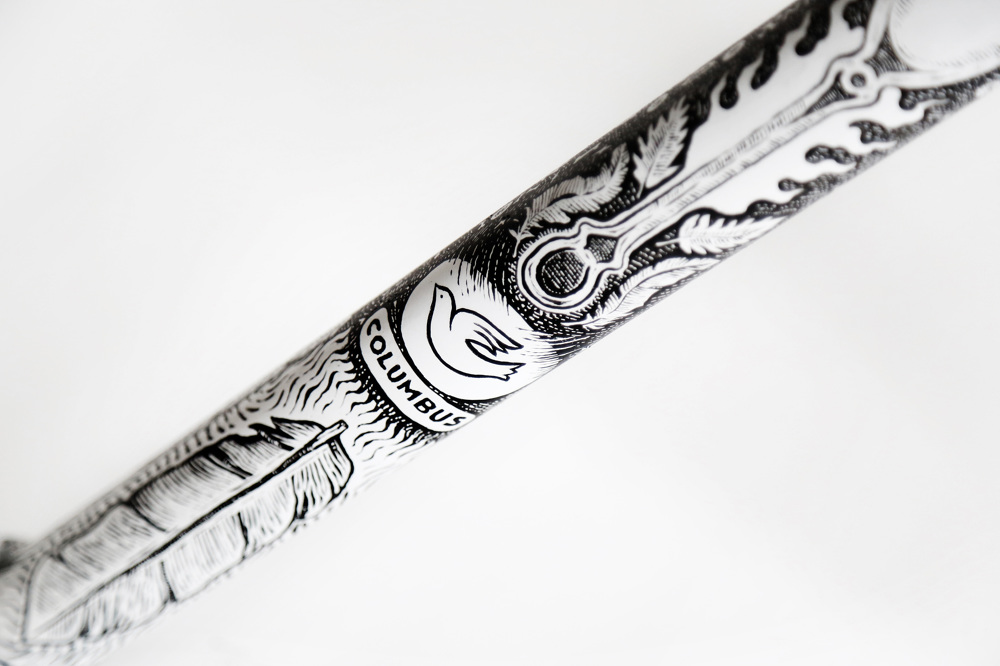 PROJECT: Samm Dunn x Spoon Customs
BUILDER: SPOON CUSTOMS
FINISH: Our first foray into illustrated substrates. The frame and forks are painted in a crisp white top coat, the surface is then prepped ready for hand-drawn graphics. Once the graphics are applied, the frame returns to us for a final protective clearcoat and polish.
[Images via Sam Dunn]