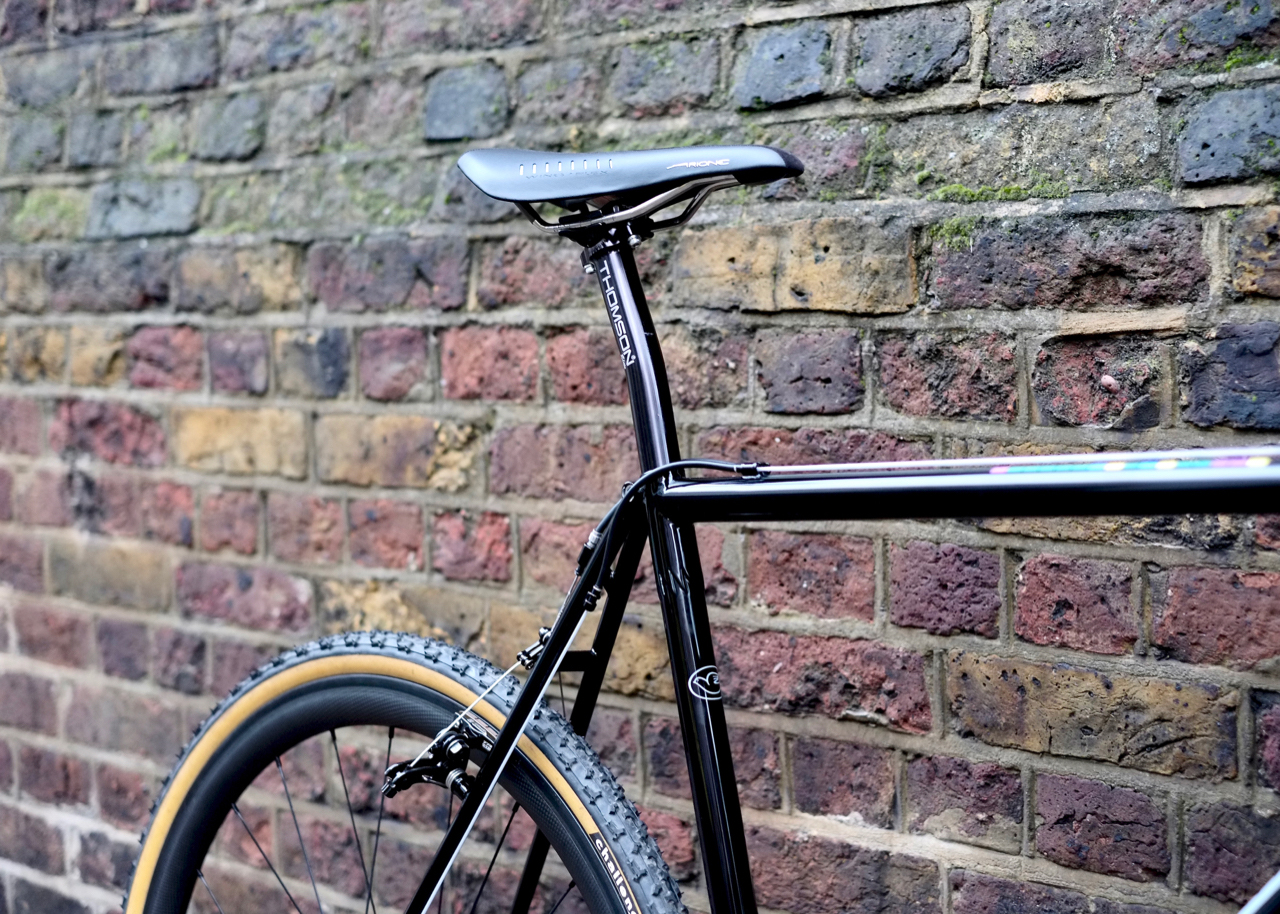 PROJECT: Crossley Metal x New Order
BUILDER: Crossley Metal
FINISH: When approached by clients looking for custom finishes, we're given all sorts of creative stimuli. Often examples of other bikes, custom car finishes, favourite wallpaper colours, and the work of many artists and designers.
On this occasion, our customer gave us a comprehensive brief with many images and references AND a playlist of their favourite songs. This really piqued our interest because music is something we couldn't live without in our workshop. The playlist featured a lot of our top tracks too… specifically from Manchester and the family tree that can be traced back to the infamous Lesser Free Trade Hall Sex Pistols show of June 1976.
The Factory Records story and the resulting design work of Peter Saville Associates is an enduring aesthetic that documents the time and continues to inform the work we tackle; it was something we instantly latched onto and were keen to incorporate into this finish.
One famous example of this style is the floppy-disc style sleeve packaging design to New Order's Blue Monday 12" Single. The manufacturing process was famously so complex and costly to produce that every time a copy was sold, the record label lost money! The design is influential and somewhat groundbreaking in that it doesn't have the name of the artist or the track title clearly visible on the sleeve; instead it features an alphanumeric colour code, for which, the key can be found on the New Order album 'Power Corruption and Lies'.
Obviously a bike isn't twelve inches square so a literal interpretation of the sleeve artwork was never going to be possible but we think we did a decent job of transposing the key elements onto the frame…
The majority of the bike is a flat, clean, unfussy gloss black, the branding is picked out in another flat light grey and the main 'action' takes place on the top tube - for us; the most important view of the bike is the one the rider will see. The top tube graphic has a fine-line multi-coloured graphic that takes the Saville code and writes its own message. To work it out, you'll need a copy of 'Power Corruption and Lies!'
[Images captured by the customer ]