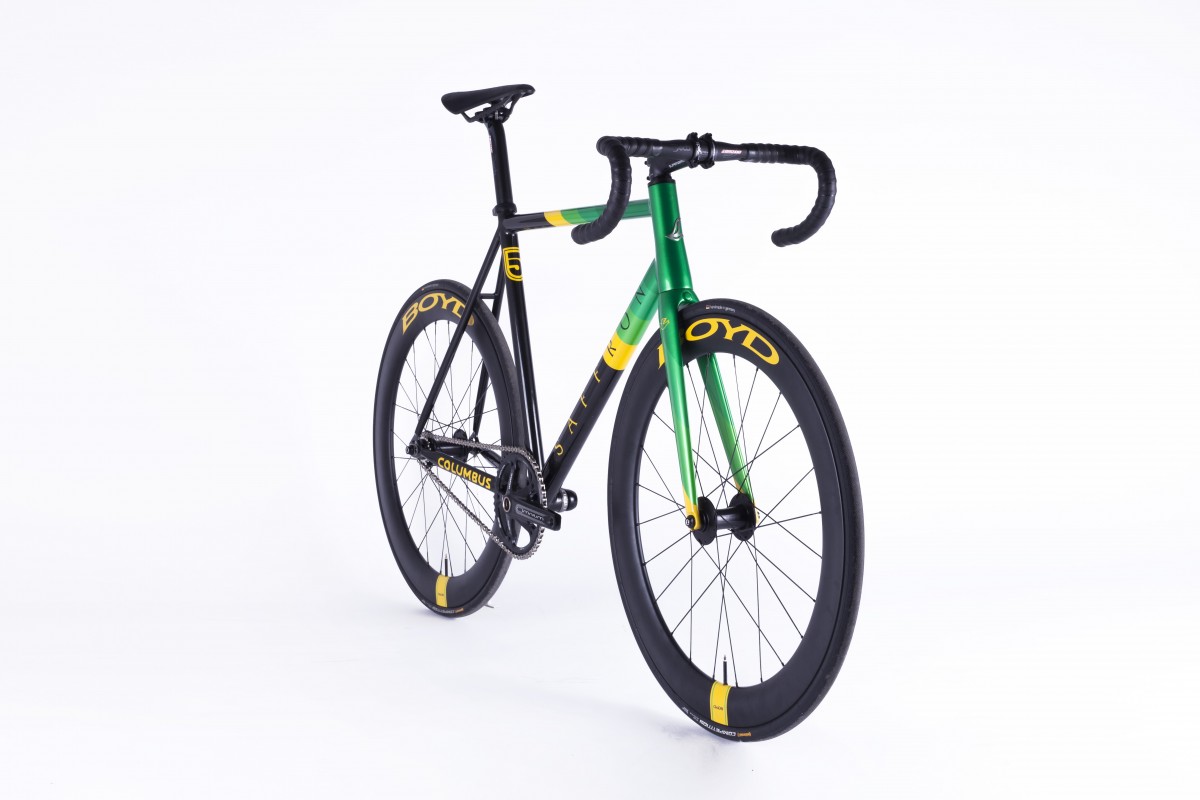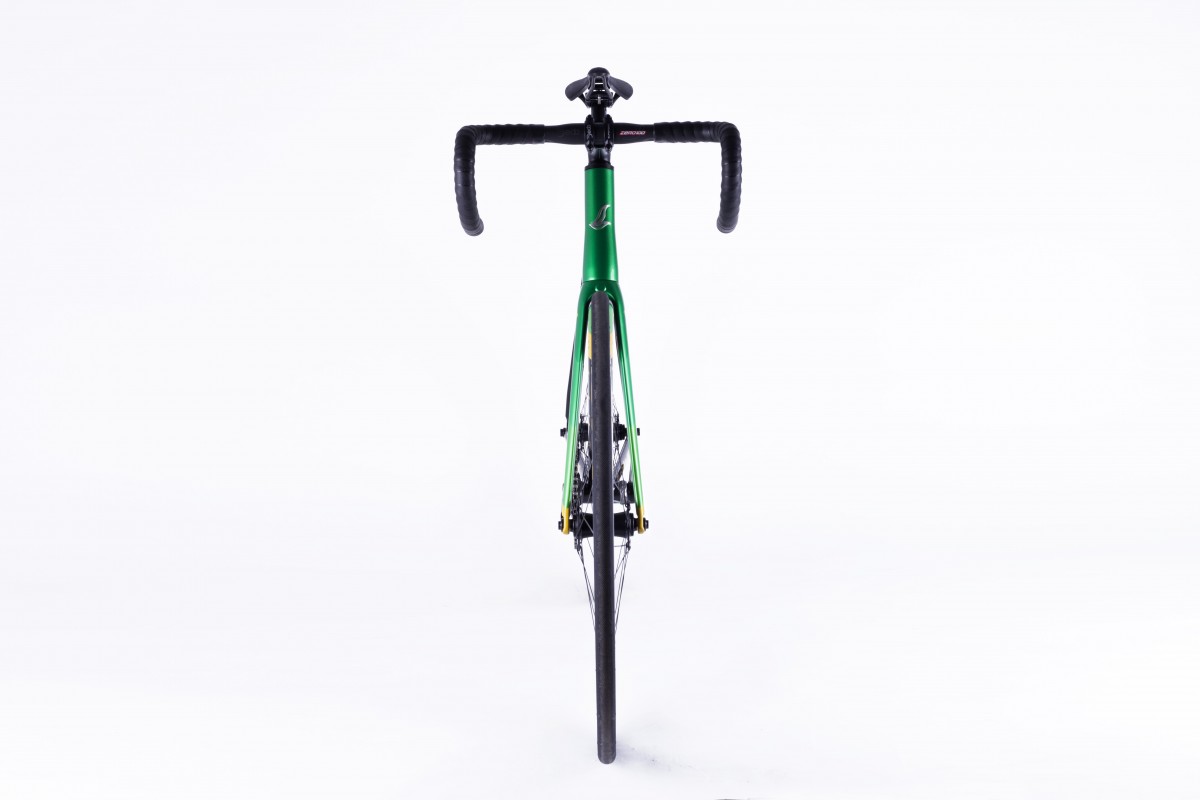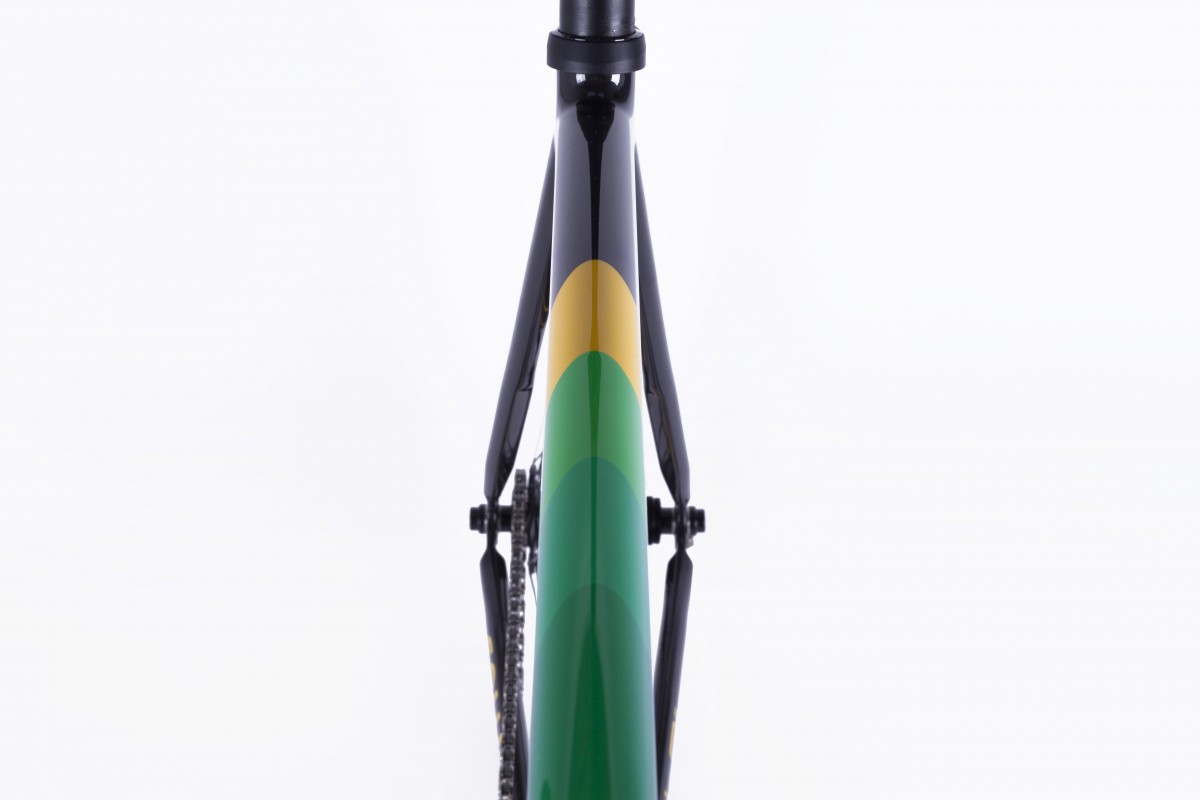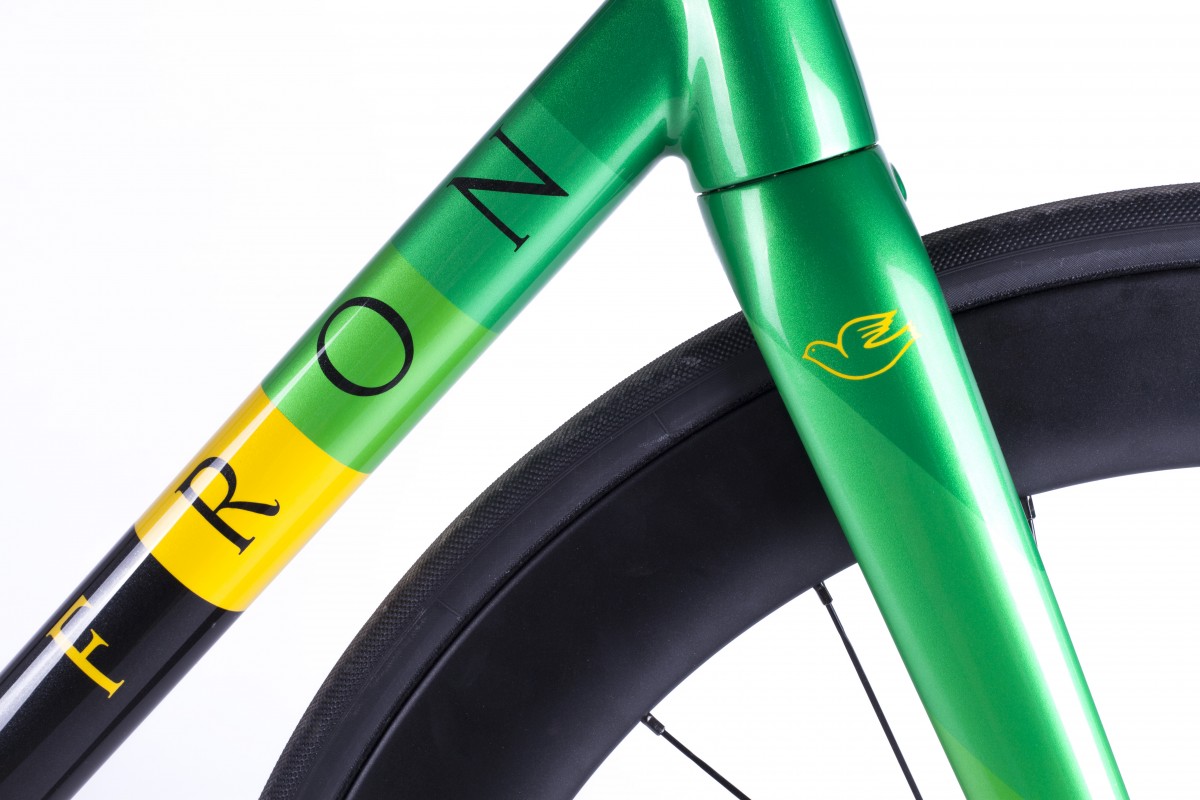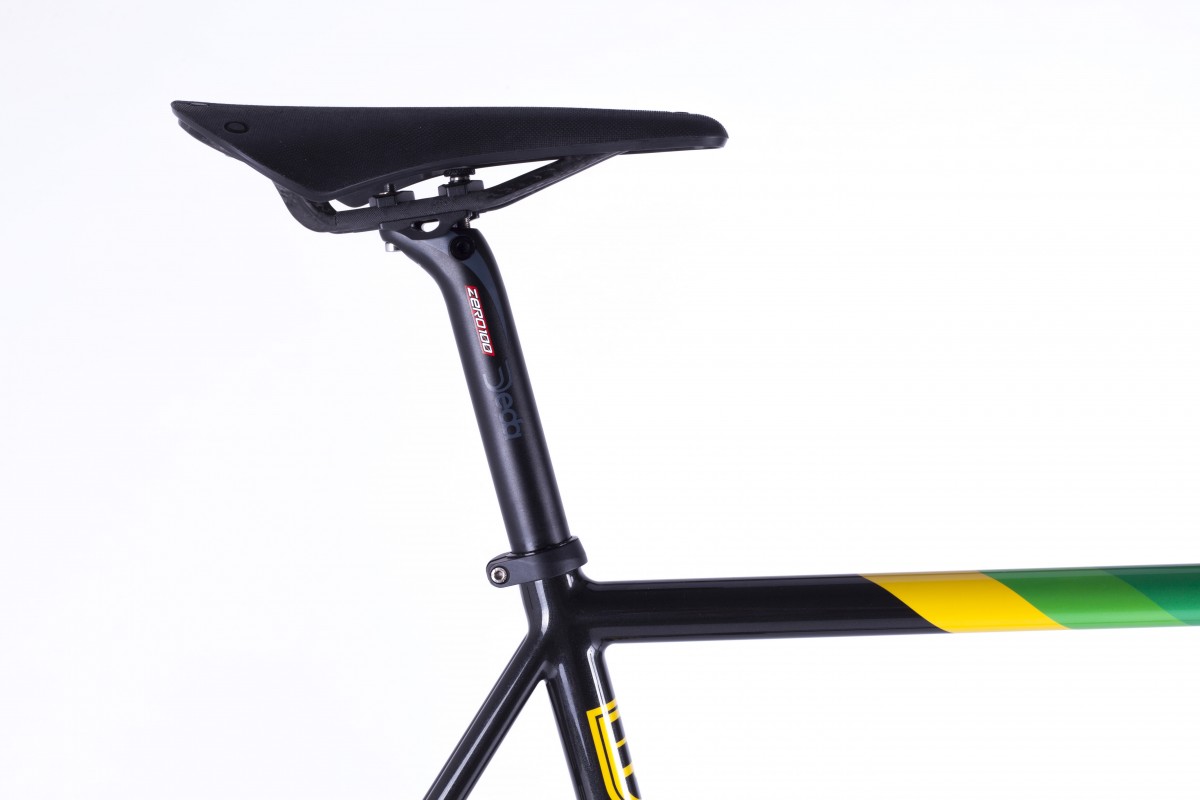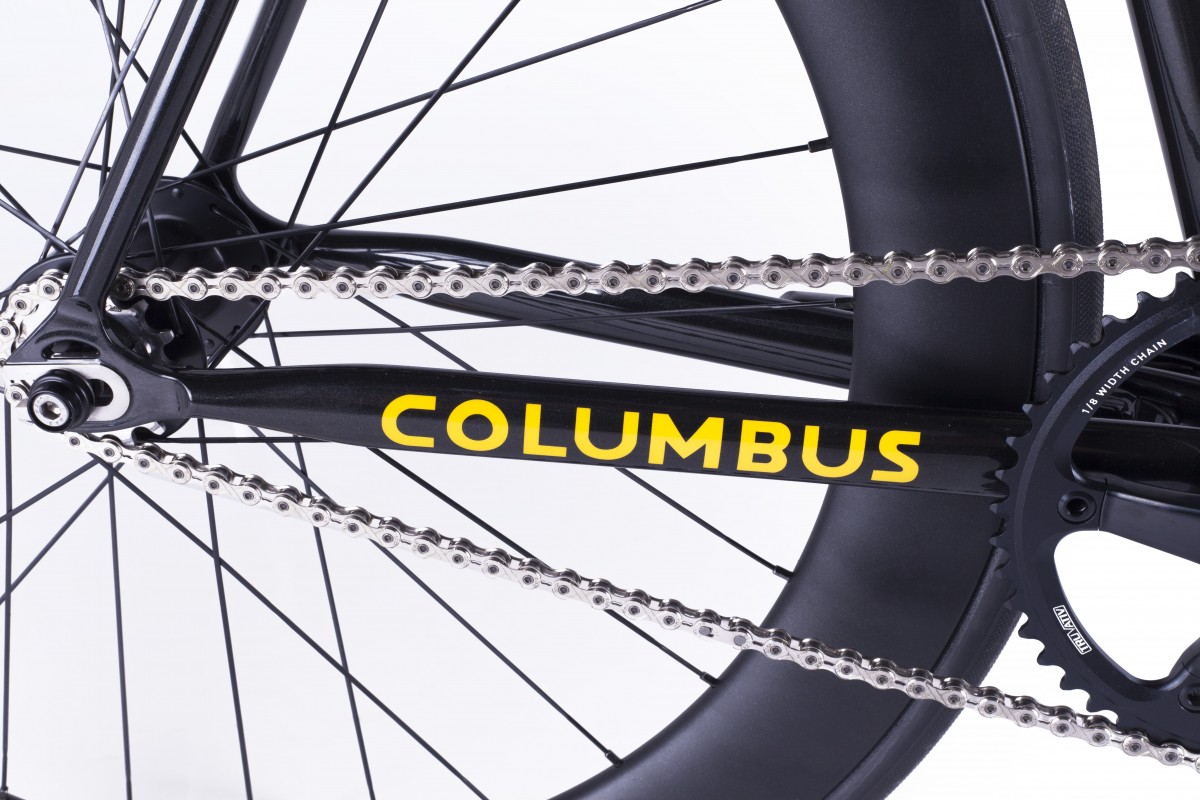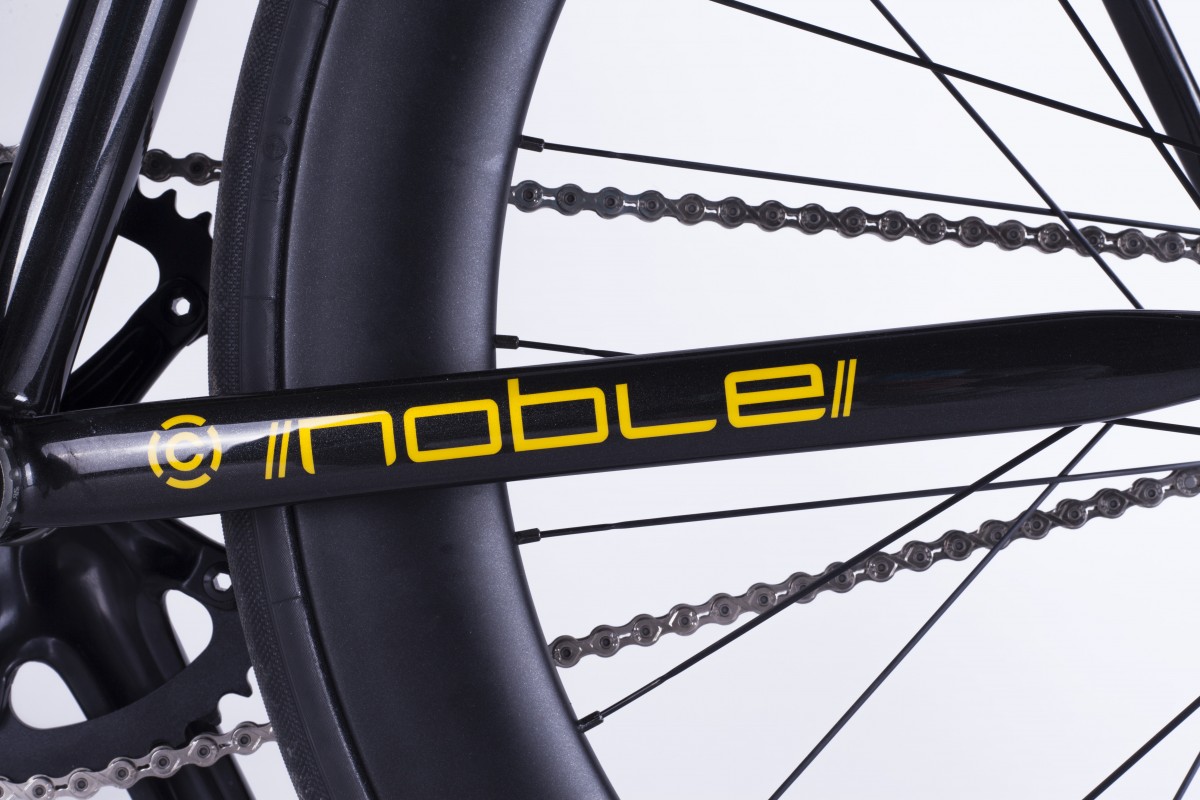 PROJECT: 5th Floor Track Bikes
BUILDER: Saffron Frameworks
FINISH: A huge collaborative project with Saffron, The 5th Floor, Noble Wheels and Columbus Tubing covering three frames, six forks and six wheelsets. The 5th Floor livery – three greens, a yellow and a black – adorns each frame as a series of oblique, parallel colour bands which marry across to the fork. All parties involved have their logos picked out in the yellow, even down to the tiny columbus doves on the forks. As an extra detail, the un-needed fork drillings have been filled. At the back end, the seatstay bridge pantographs have been flood filled and once again, the exposed Saffron headbadge is the flourish at the front end.
[Images via Saffron Frameworks]