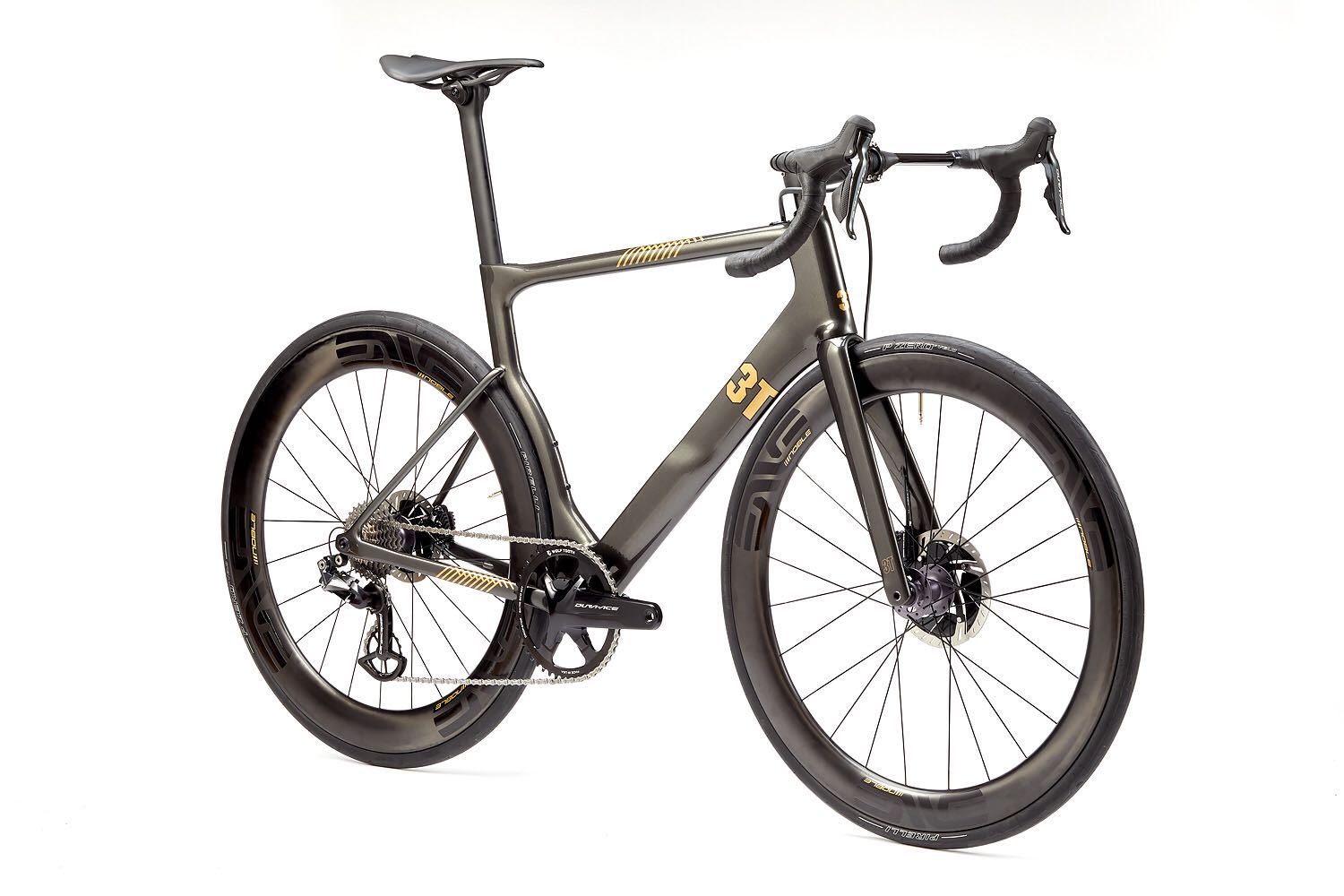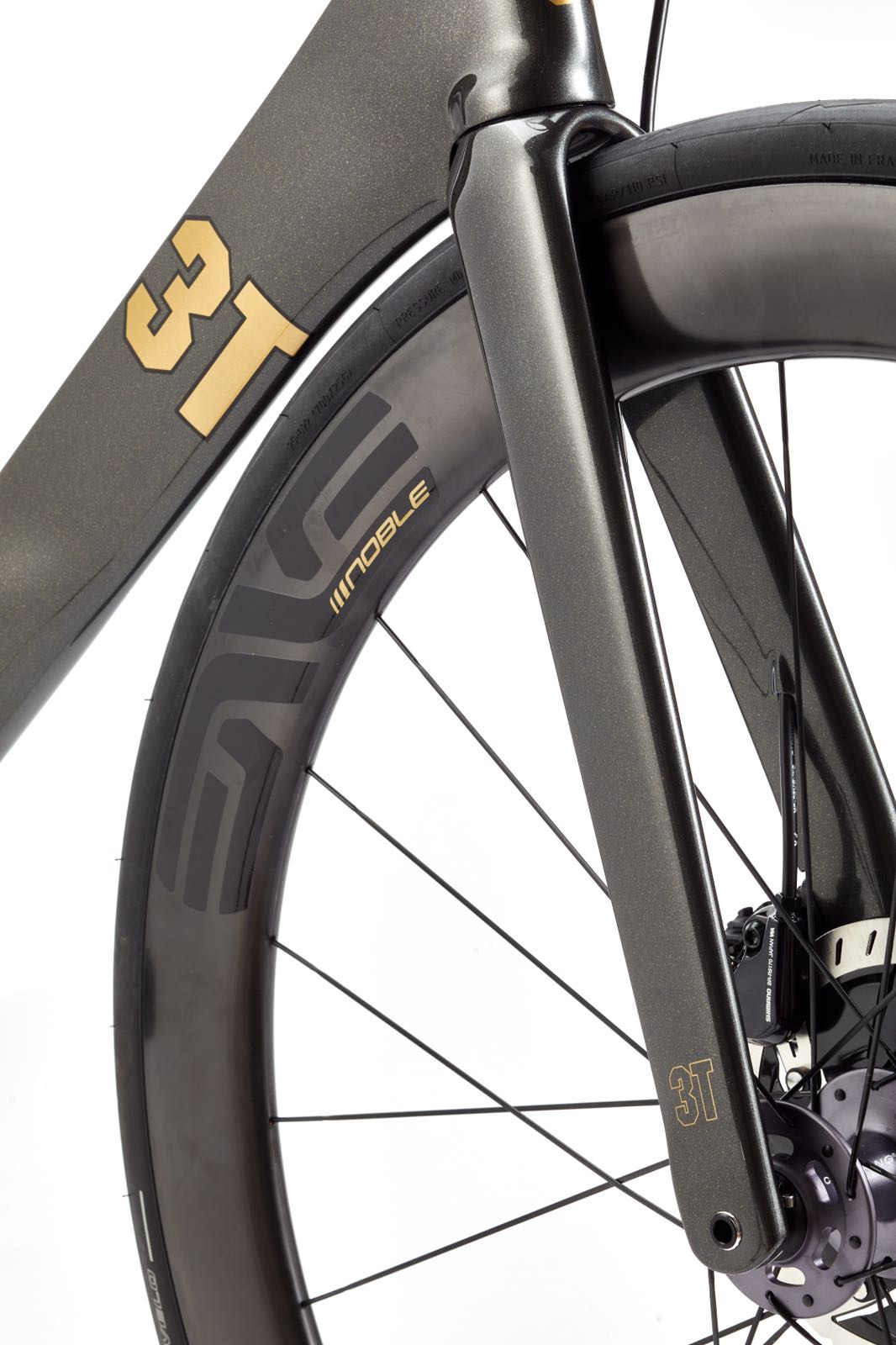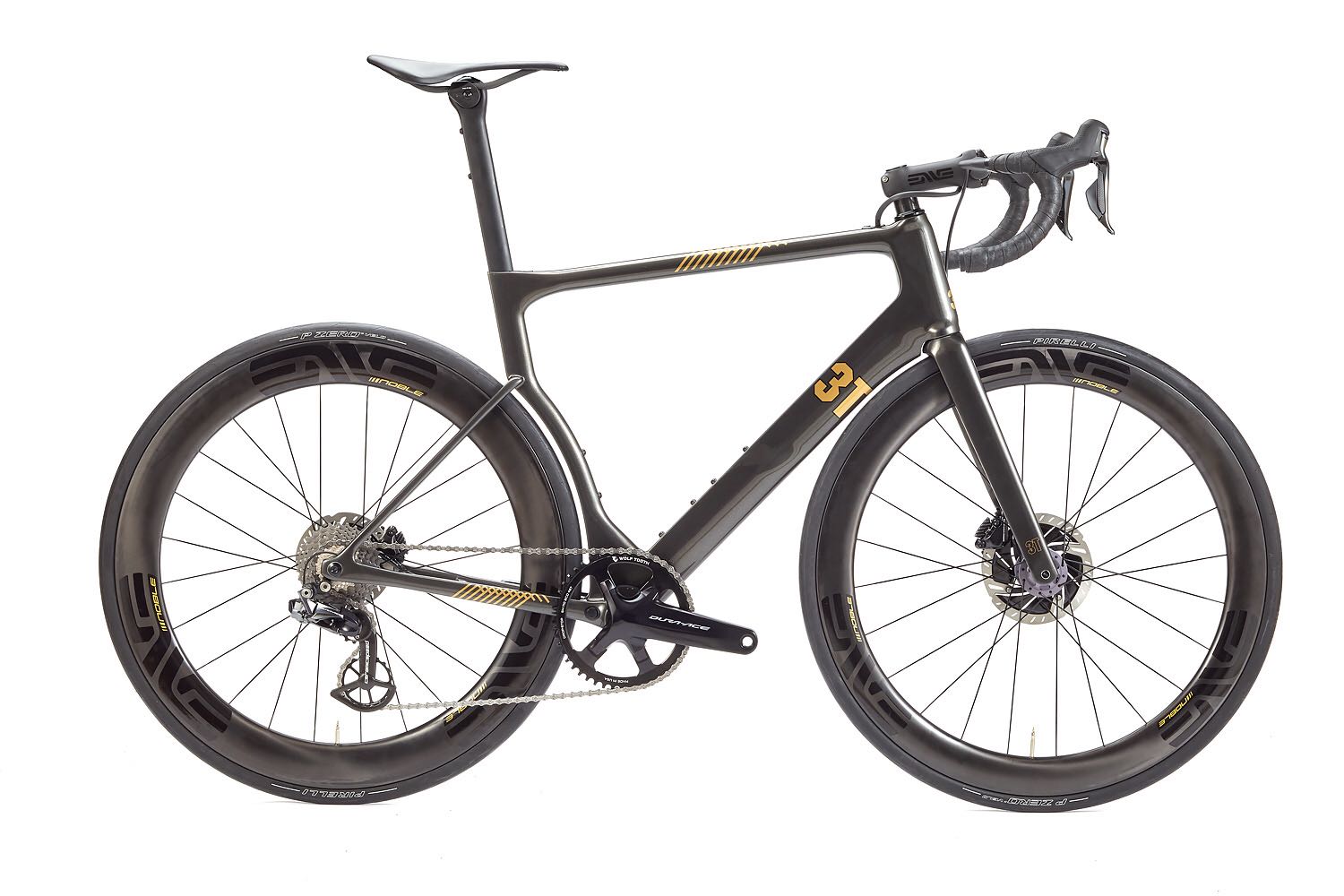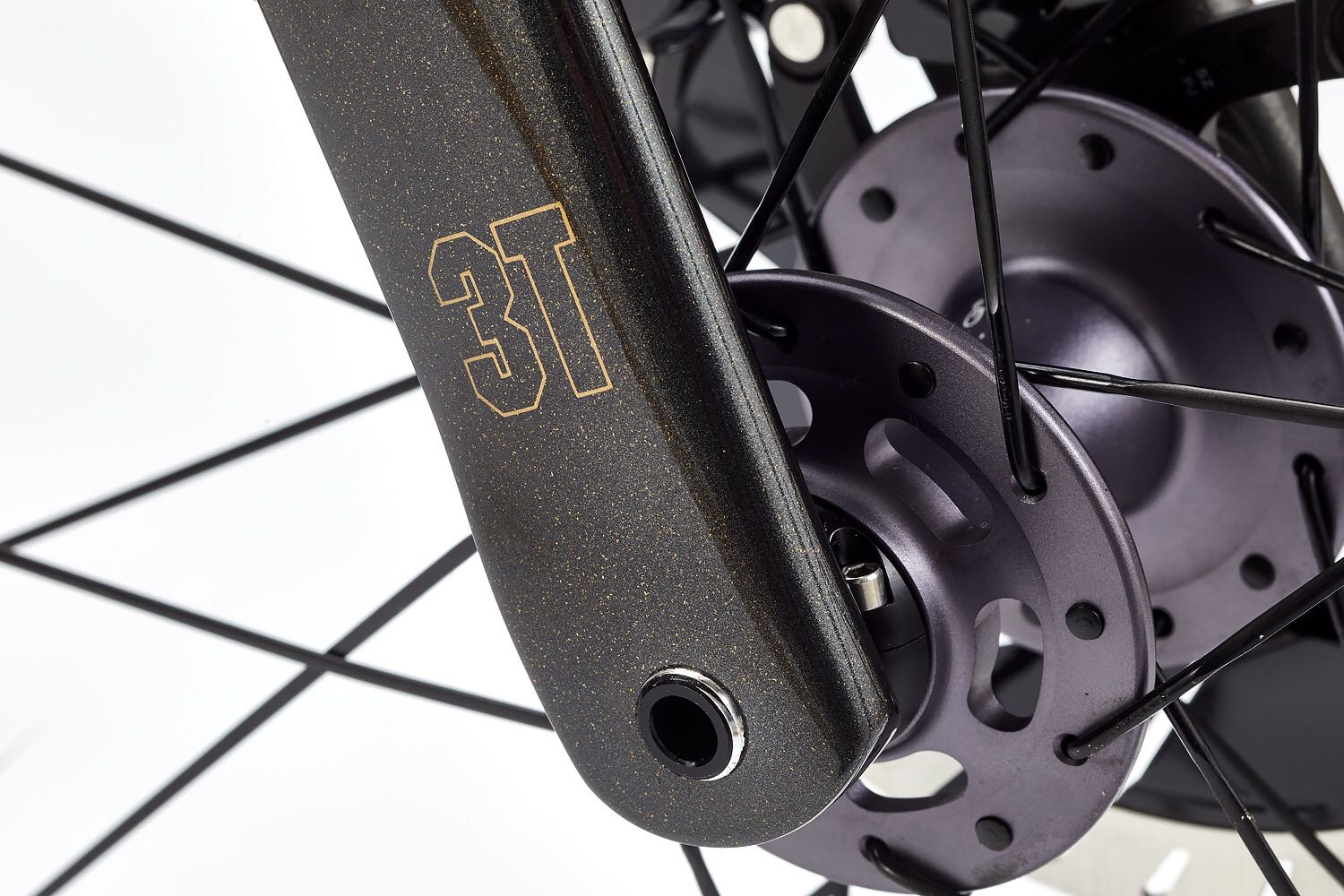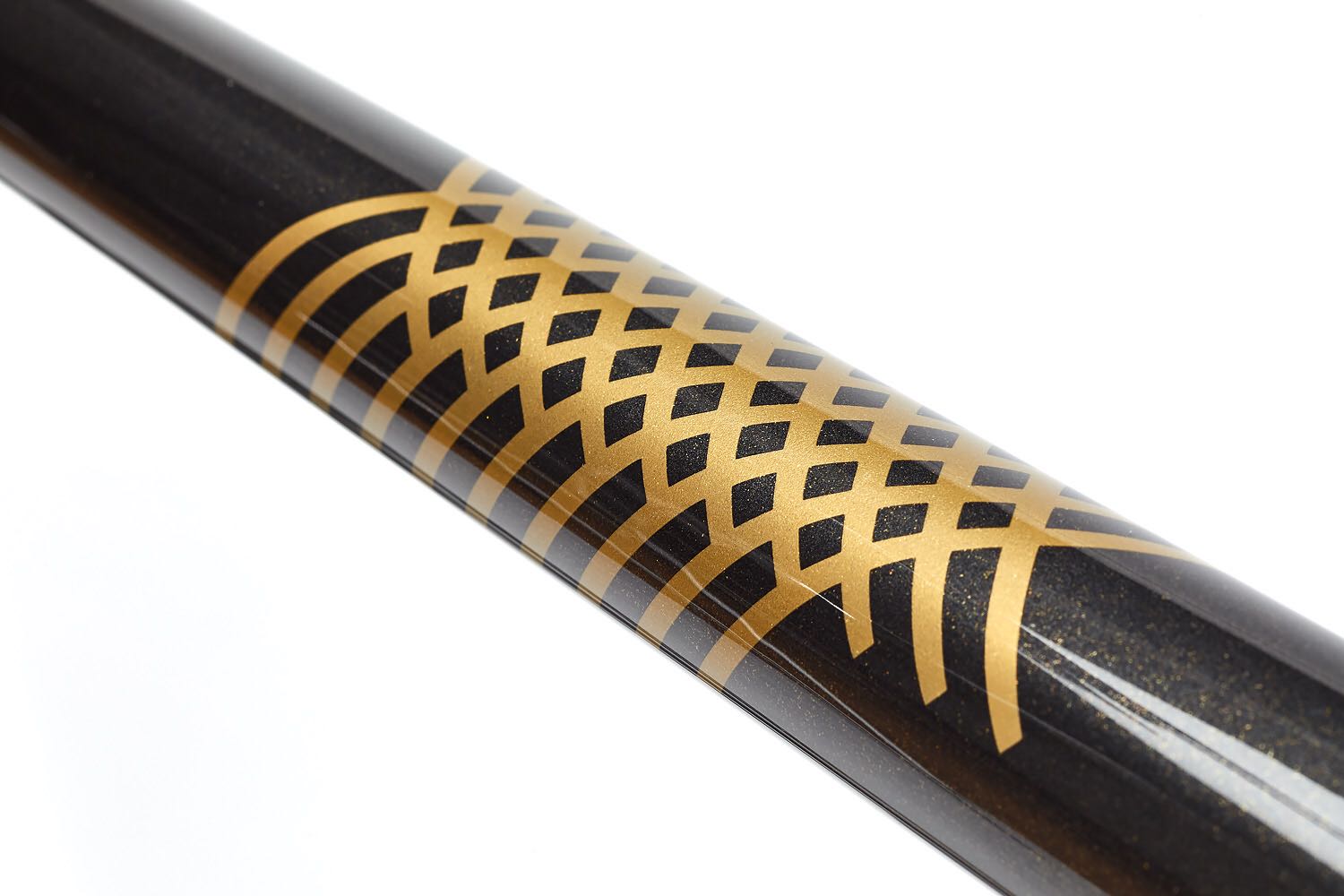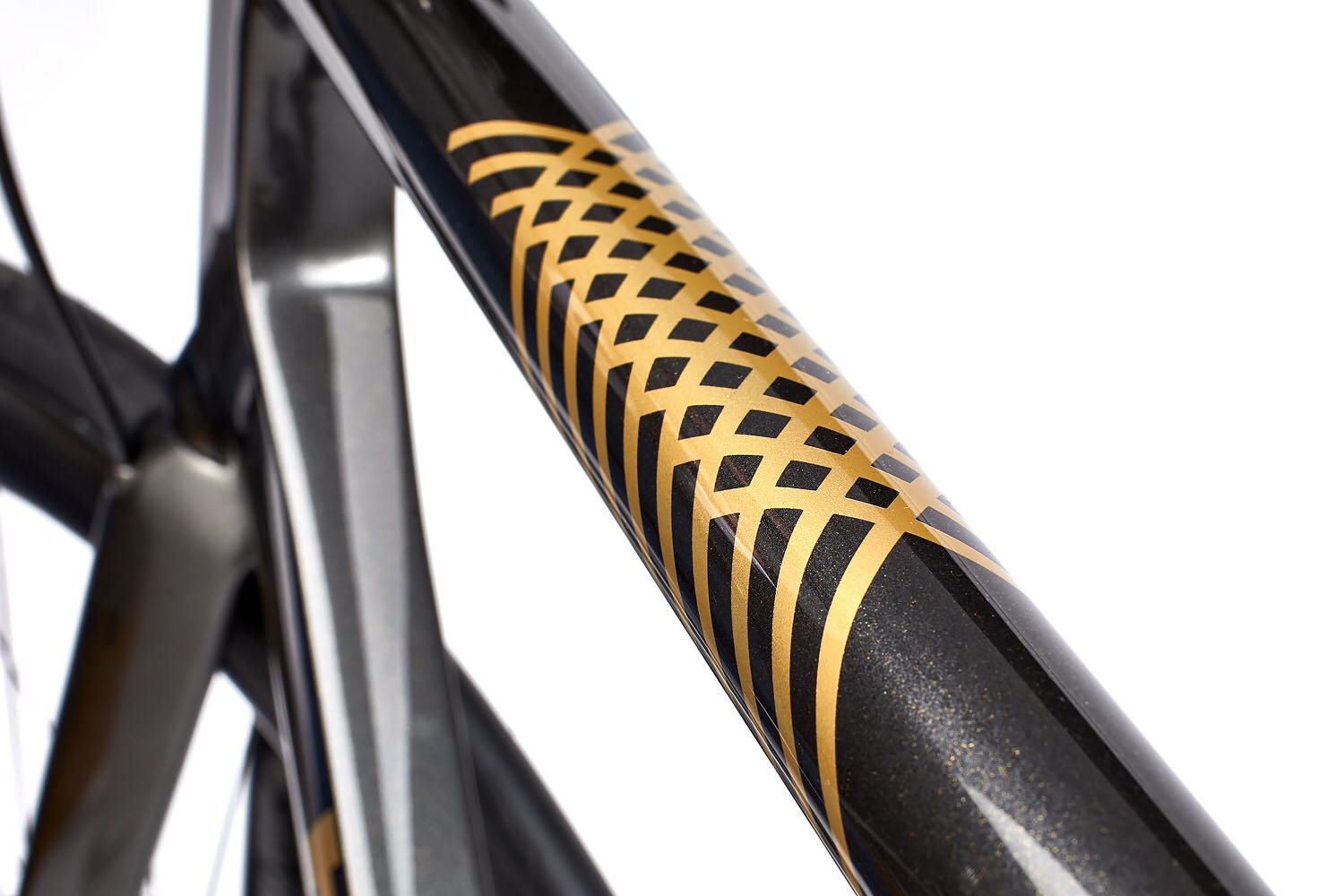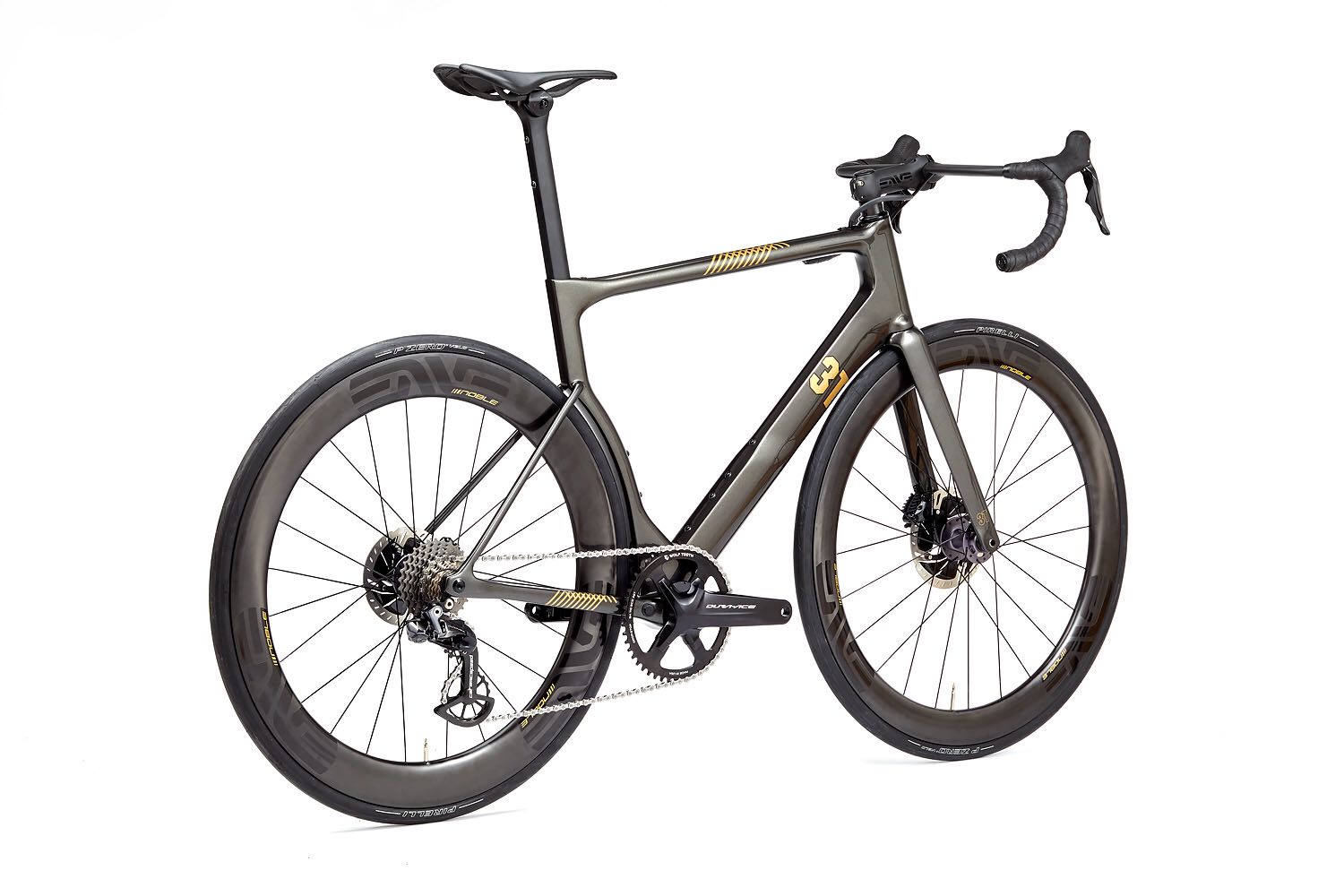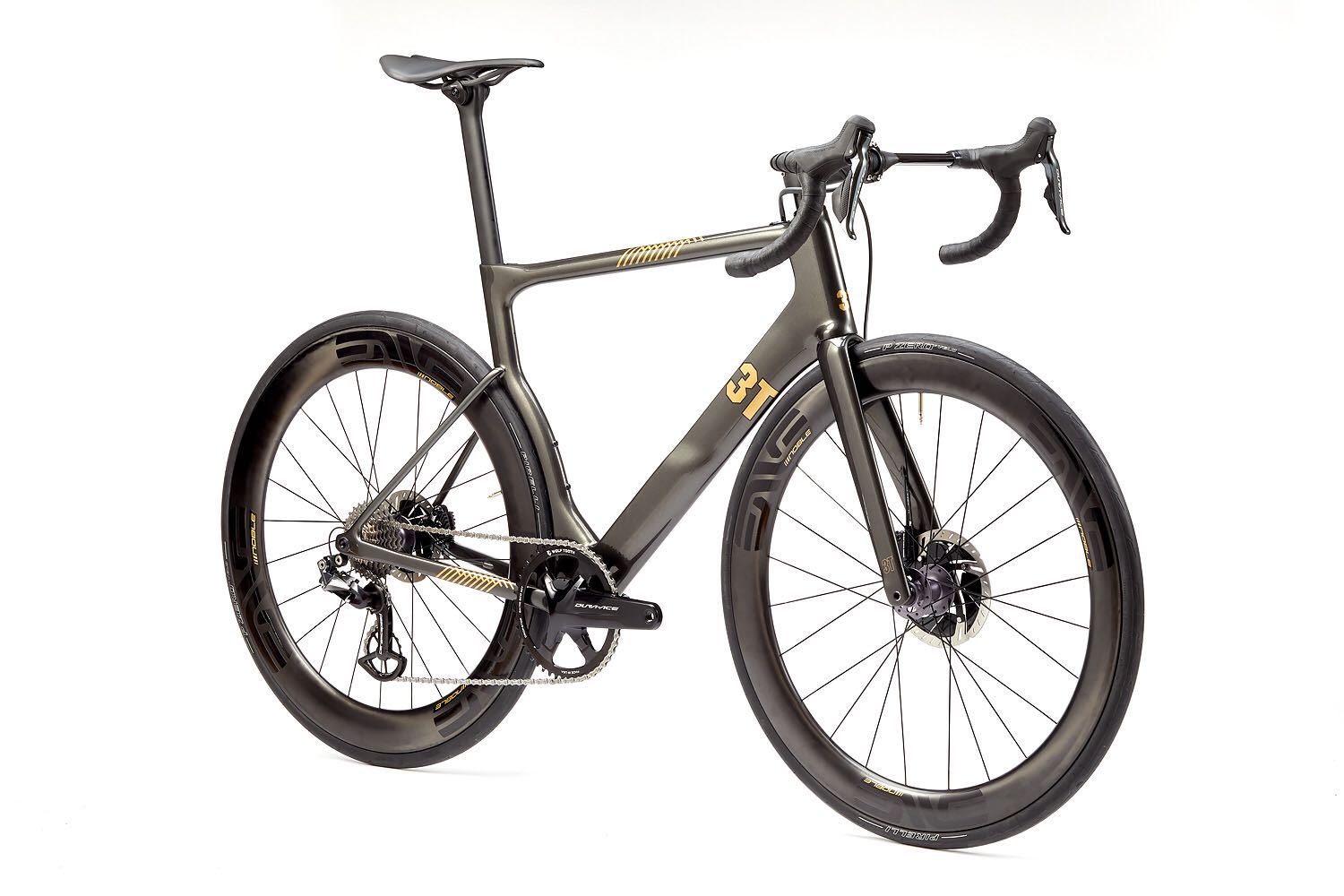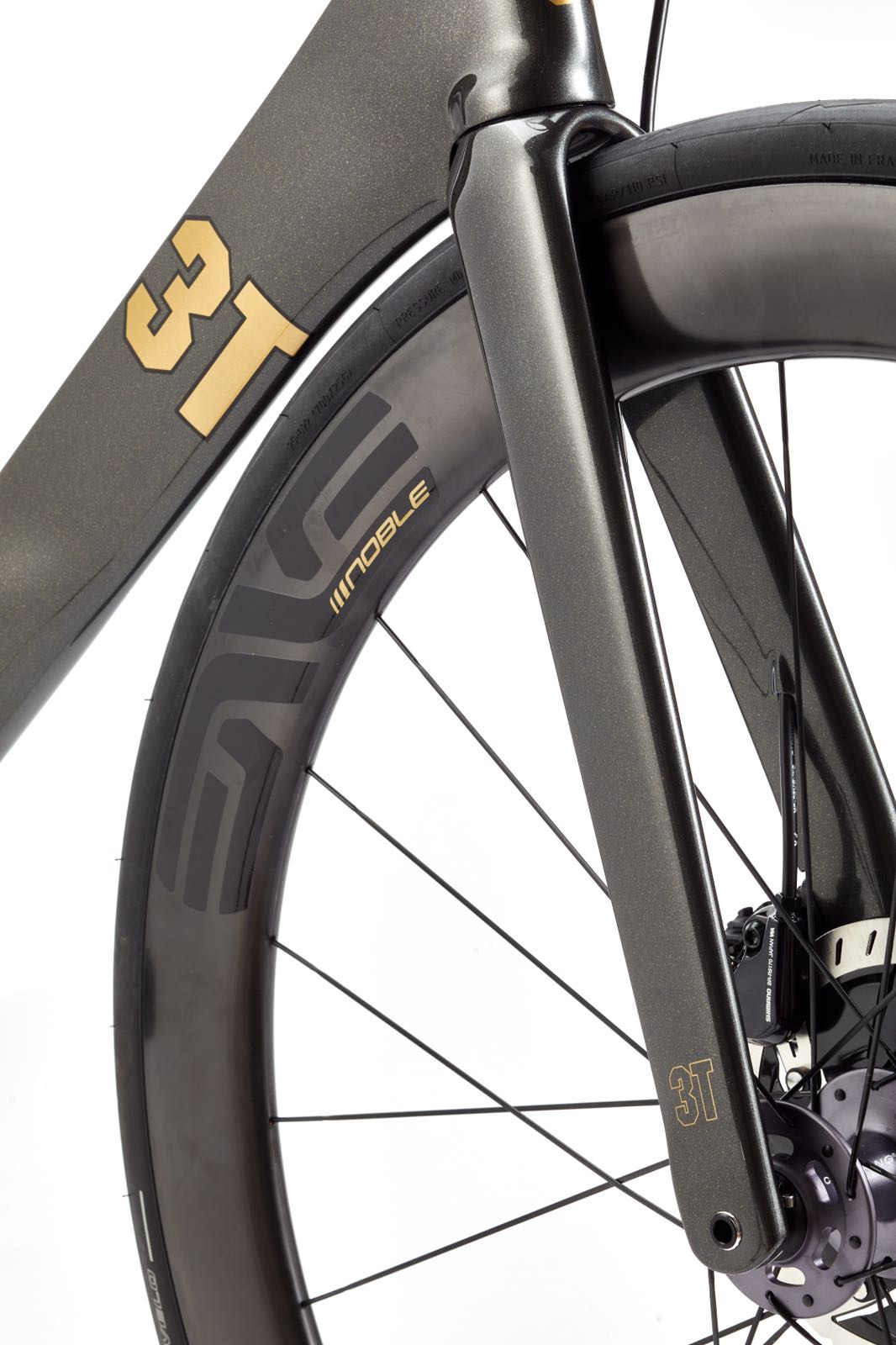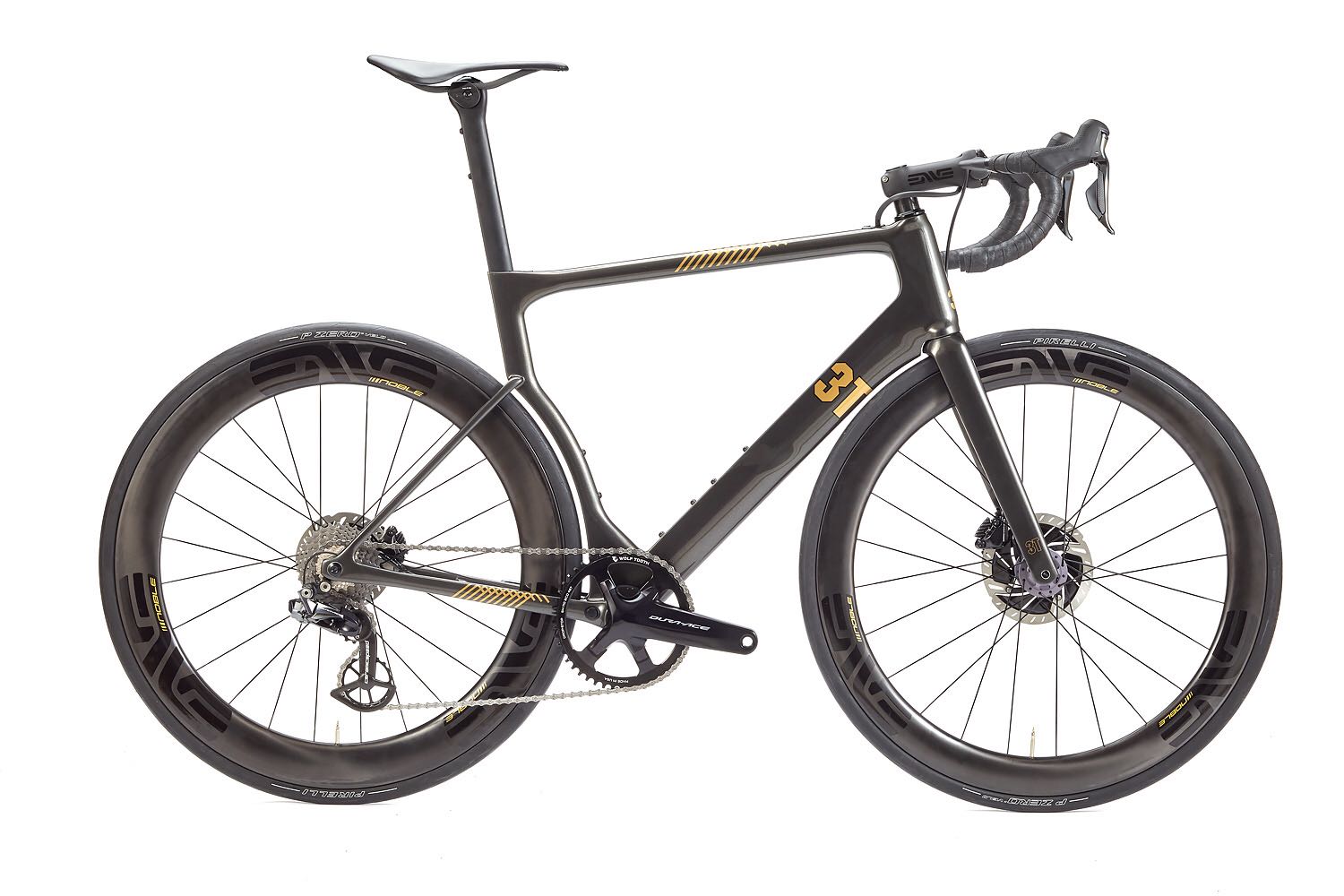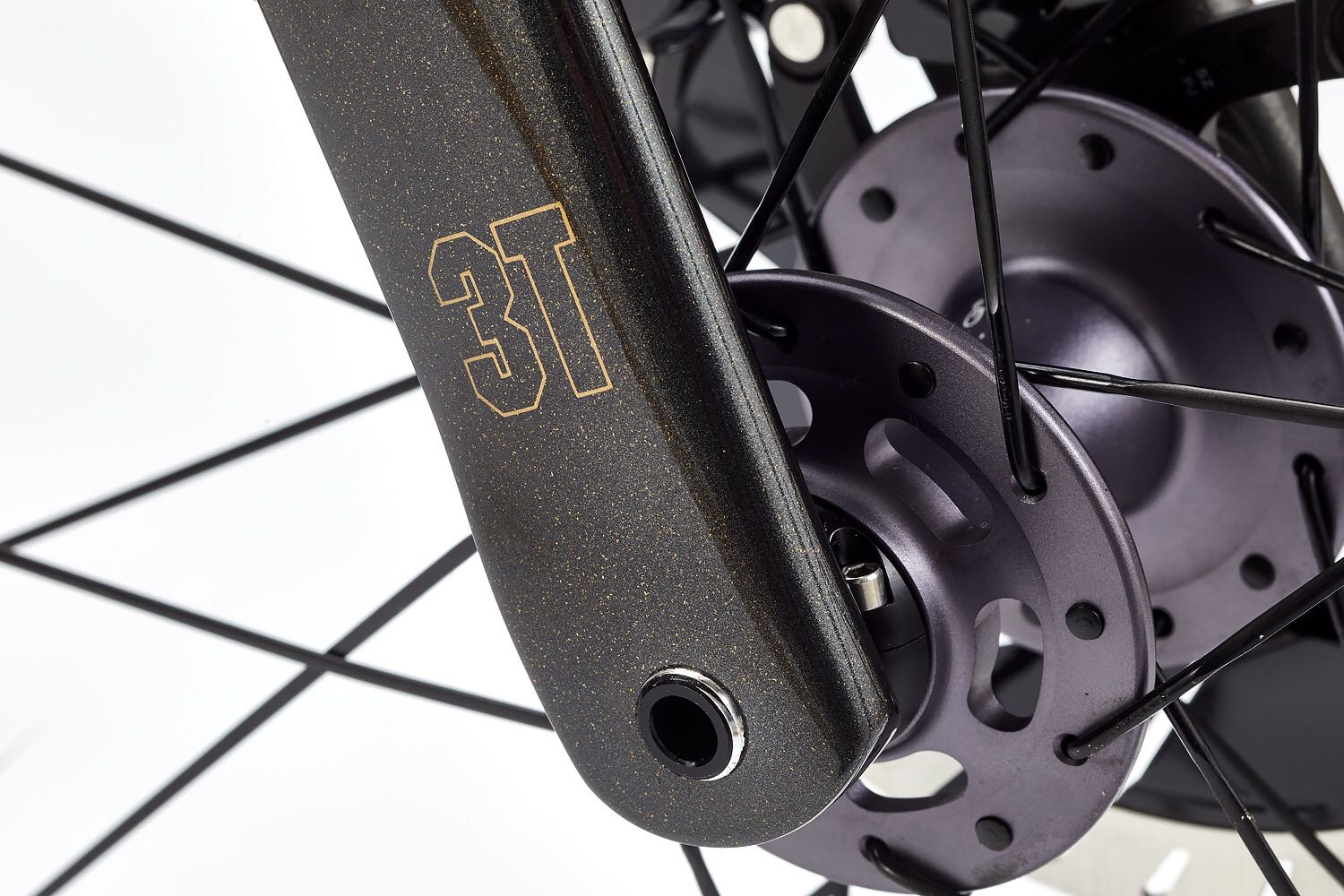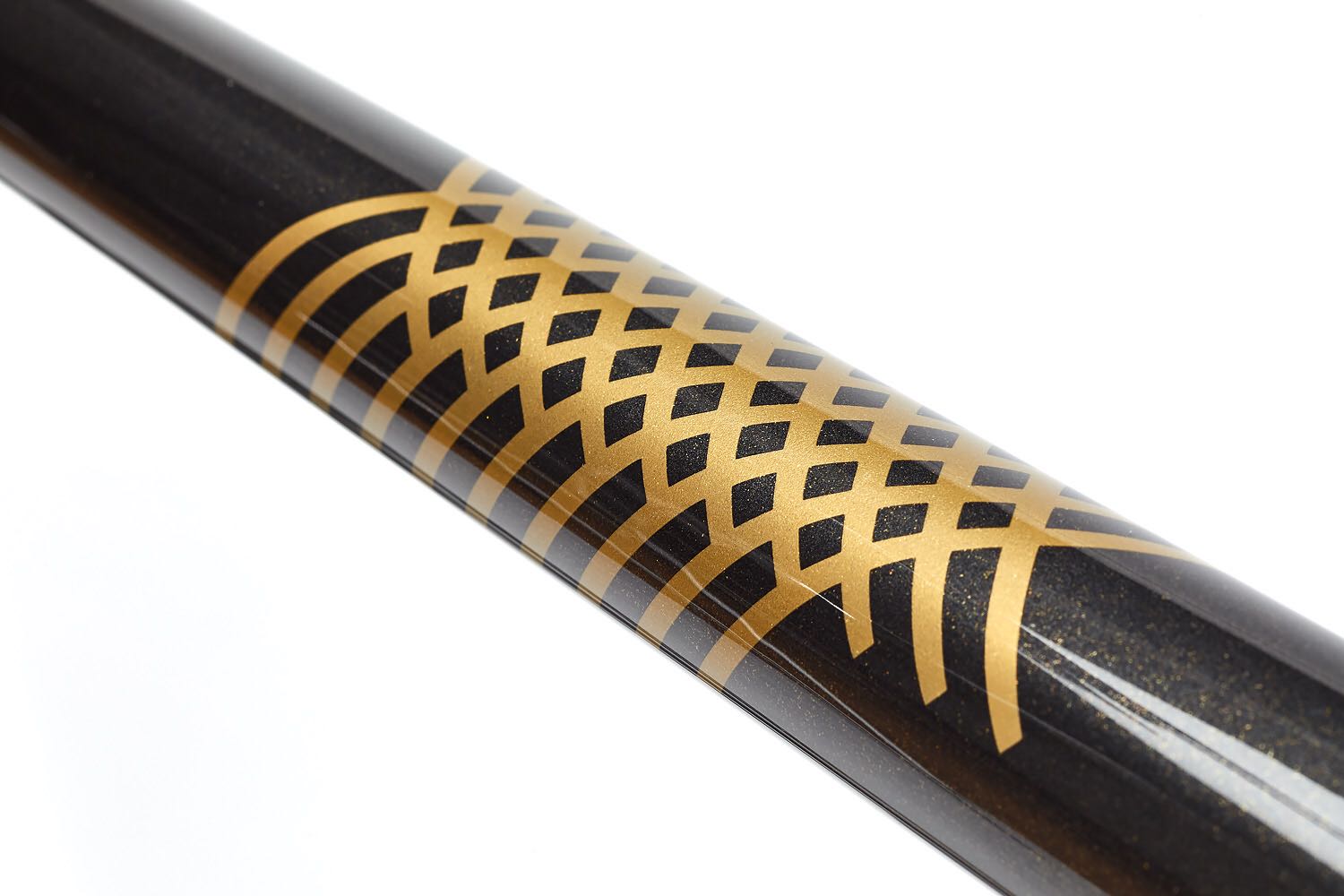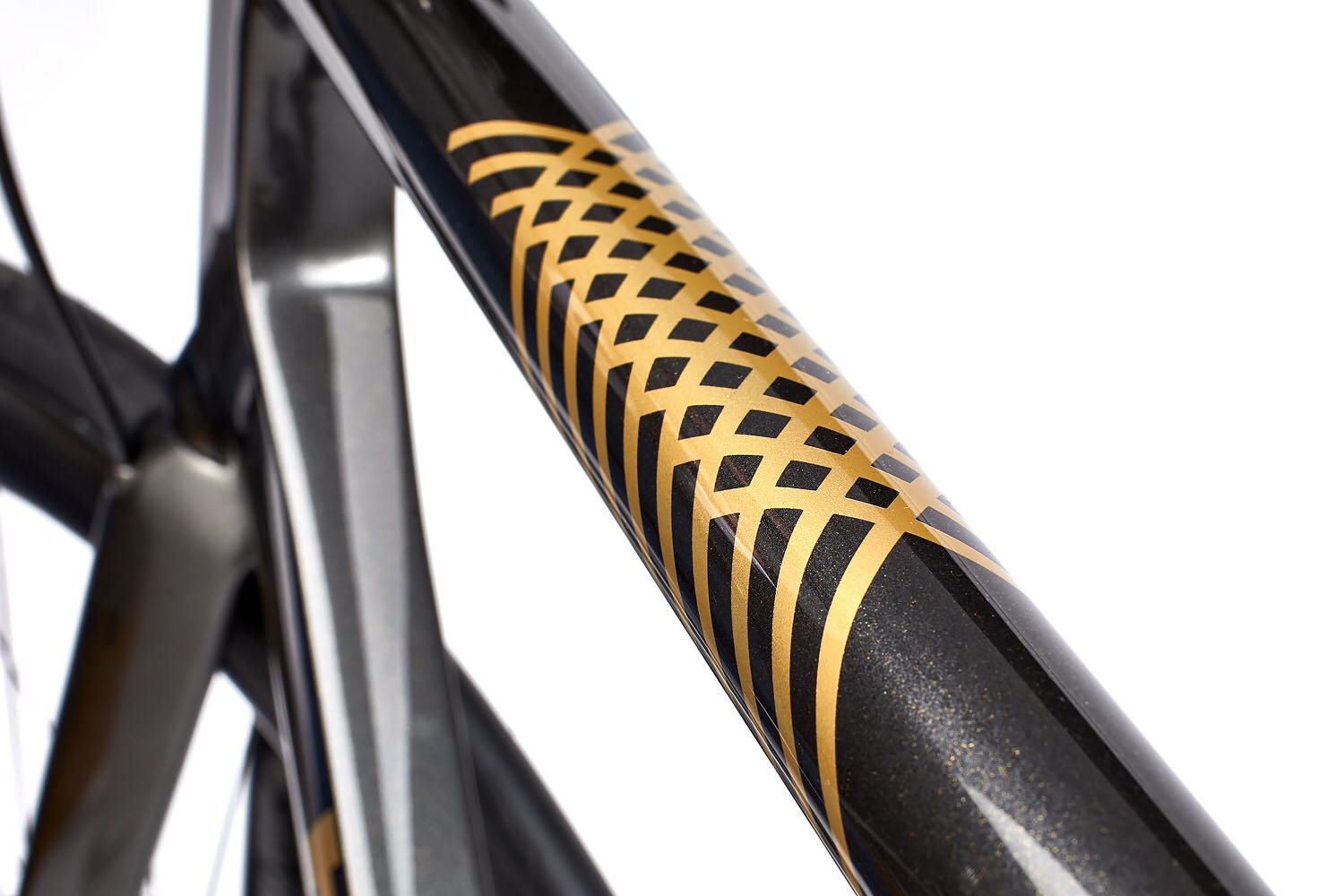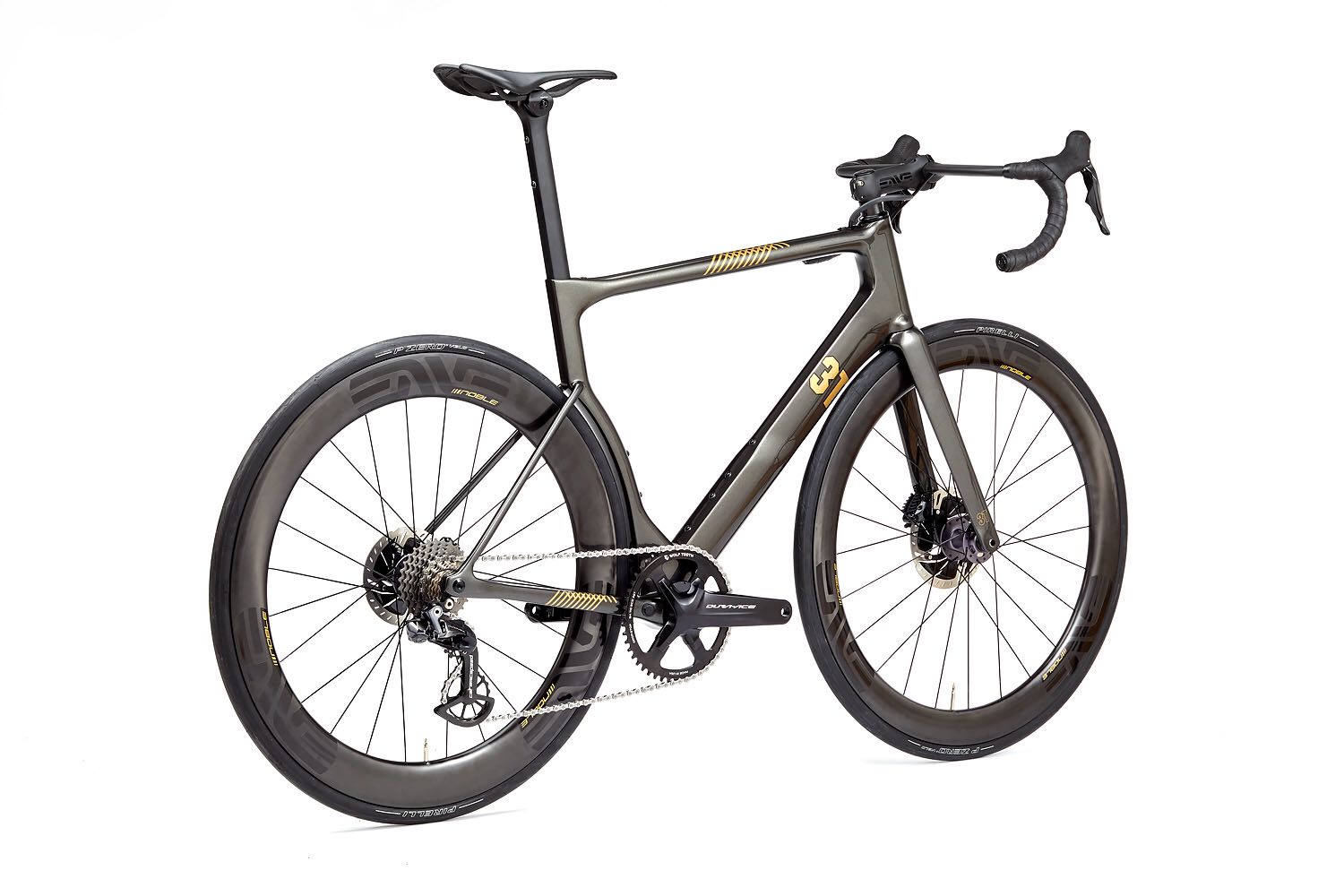 PROJECT: 3T Strada
BUILDER: 3T Bikes
FINISH: For those unfamiliar with his work Jonny Noble is one of the country's top wheel builders and mechanics working out of his private workshop in South West London.
His clients have discerning tastes and exacting standards. This considered, we often find ourselves working to make high-end, state-of-the-art substrates look unique on his behalf, quite often utilising our "House Special" format.
This 3T Strada is one of two framesets we have recently refinished, for the same customer no less. You'll see with this finish, the ultimate goal was simply to create something clean and minimal, with minor technical flourishes that still ensured sure it stood out as a custom finish rather then a stock 'off-the-peg' paint job.
For the base, we opted for a house favourite metallic grey; Ferrari's Canna di Fucile. The top tube and driveside chainstay feature a solid, interlocking geometric pattern picked out in gold, which helps break up the potentially stark grey.
For varied technical flourishes elsewhere, (just to keep it interesting) there are multiple versions of the 3T brand graphics, each applied using a different method... the headtube graphic is a simple solid block logo; the fork blade graphics are applied as a fine outlined stroke and the downtube graphics are offered as a solid logotype with a black outline detail.
As if that weren't enough, we chose to dust the entire finish with a "subtle" Gold Interstellar Pearl from Tropical Glitz which comes to life in the sun.
[Images courtesy of Noble Wheels]